MLB Picks and best odds: Boston vs New York - underdog Red Sox ( ) have a point to prove over Yankees ( ) in what could be a high scoring encounter
Our MLB expert looks ahead to this classic American League rivalry between the Red Sox and Yankees in the Bronx as Aaron Judge looks to break Roger Maris's home run record in Yankee Stadium...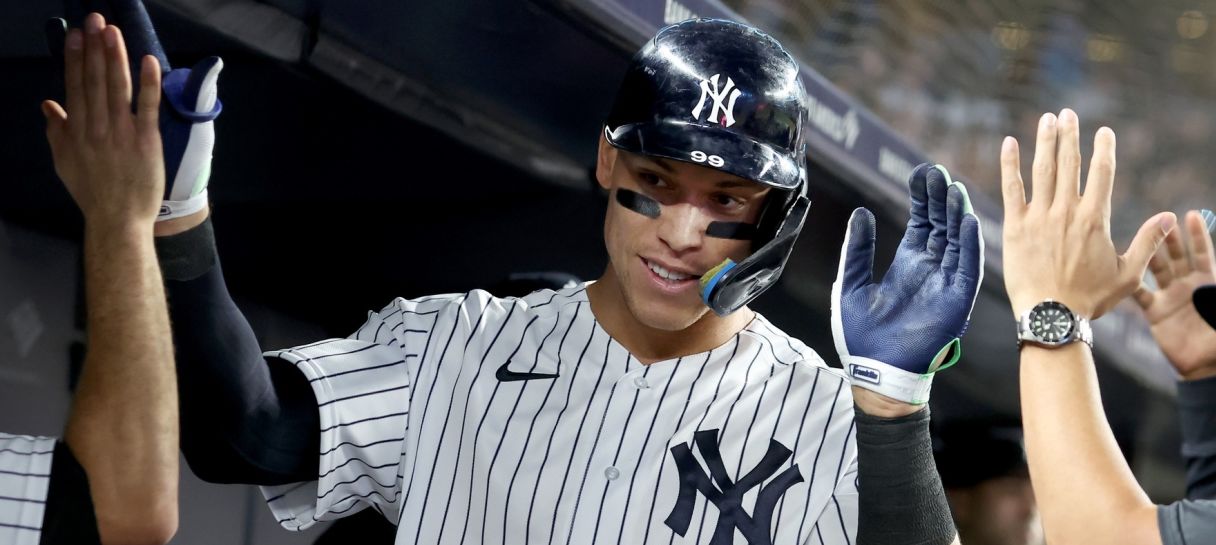 Aaron Judge of the New York Yankees - © Tom Horak-USA TODAY Sports
Best baseball offers 2022
MLB expert picks: Boston Red Sox @ New York Yankees (Friday, September 23: 7.00 EDT)
| Fixture | Boston Red Sox @ New York Yankees |
| --- | --- |
| When | Friday, September 23, 7:00 EDT |
| Likely Starters | Rich Hill vs. Gerrit Cole |
| Where to watch | Apple TV |
Red Sox at Yankees - records don't matter in fierce AL rivalry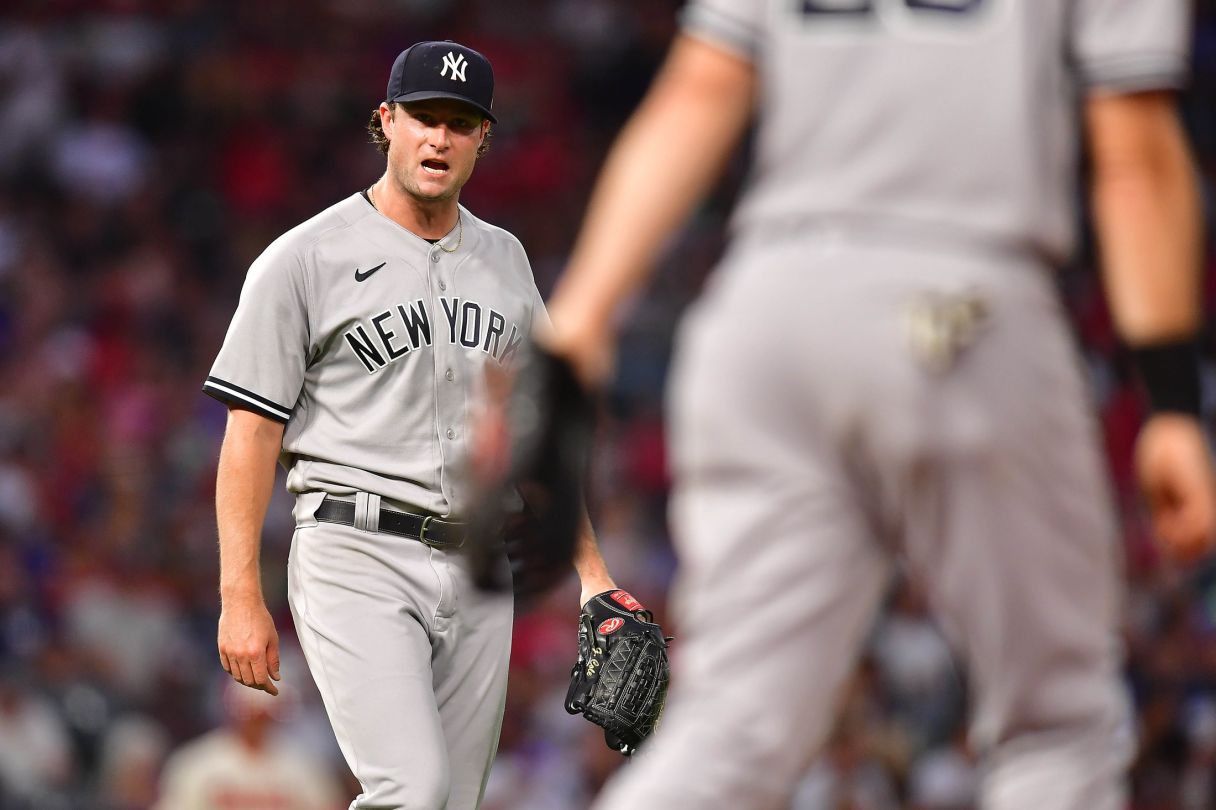 Despite the fact there is little to play for between these two great rivals a clash between the Red Sox and Yankees is always worth watching - © Gary A. Vasquez-USA TODAY Sports
This is one of the fiercest rivalries in baseball. Even as we sit with the Boston Red Sox mired in last place and the New York Yankees in first in the American League East. The Sox have been a team of extreme ups and downs. They have two World Series rings and four first-place finishes in the last 11 years. They have also finished in the last four times with this season looking like the fifth. The Yankees have virtually locked up the AL East, but that doesn't matter much when it comes to these teams.
Rich Hill, aka Dick Mountain, will be taking the mound for the Sox on Friday. The left-hander has been a decent third starter for Boston this season at 7-7 and a 4.70 ERA. Surprisingly, he hasn't faced the Yankees this year in his 23 starts. He has been hittable since the All-Star break, allowing four or more runs in five of his eight starts. The Yankees are right-handed heavy as a lineup and could get to Hill early.
New York counters with Gerrit Cole. The ace has been excellent this year as usual. He leads the league in strikeouts with 236. However, he also leads the league in home runs allowed with 29. That will be the tactic the Sox will use to get to Cole as they have during the season. In 16 innings that Cole has thrown against Boston in 2022, he has given up six homers.
Red Sox player to watch: Reese McGuire
This may be an unlikely Sox player to see here, but the catcher has been raking in his limited time in Boston. McGuire came to the Red Sox at the trade deadline from the Chicago White Sox. At that time, he was slashing a miserable .225/.261/.285. During his stint on the East Coast, the left-handed hitter has a line of .394/.429/.521.
https://twitter.com/Jared_Carrabis/status/1569840535392731140?s=20&t=zVW-HvaFRdZwbutSli1ElA
Yankees player to watch: Gerrit Cole
Aaron Judge would be the easy answer here during his historic season, but Cole's accomplishments have been largely overlooked. He is 12-7 with a 3.41 ERA and has thrown 24 more innings than the next guy on the Yankees. He has struck out at least eight batters in 17 of his 30 outings. While Boston seems to hit him well, Cole will be looking to tame his rivals with only a couple of starts before the playoffs.
All eyes will be on Judge and I'm am sure he would like nothing better than to break Roger Maris's AL HR record in Yankee Stadium against the Sox. Cole historically doesn't pitch well against Boston as he holds a 4.28 ERA in 14 starts against the Sox. He has allowed 17 bombs in those outings as well. This rivalry is always a tough one to pick. Go with the underdog and definitely bang the over.
MLB Picks:
- Red Sox at
- Over
MLB quick picks for Friday, September 23:
- Phillies vs. Braves @
- Mets vs Athletics Under
- Angels vs Twins Over if the line is 7.5 or better
Chi. White Sox
@
NY Yankees
LA Dodgers
@
Cincinnati
Arizona
@
Washington
Minnesota
@
Tampa Bay
Baltimore
@
Milwaukee
San Francisco
@
Colorado
Chi. White Sox
@
NY Yankees
Detroit
@
Philadelphia
Houston
@
Toronto
Boston
@
Cleveland
NY Mets
@
Atlanta
Chi. Cubs
@
LA Angels
Arizona
@
Detroit
Texas
@
Tampa Bay
LA Dodgers
@
Philadelphia
Kansas City
@
Baltimore
Boston
@
NY Yankees
Minnesota
@
Toronto
Houston
@
Cleveland
Washington
@
Atlanta
Oakland
@
Milwaukee
Miami
@
Chi. White Sox
Cincinnati
@
St. Louis
San Diego
@
Colorado
Seattle
@
LA Angels
Chi. Cubs
@
San Francisco
Arizona
@
Detroit
Miami
@
Chi. White Sox
Cincinnati
@
St. Louis
Minnesota
@
Toronto
San Diego
@
Colorado
Kansas City
@
Baltimore
NY Mets
@
Pittsburgh
LA Dodgers
@
Philadelphia
Washington
@
Atlanta
Texas
@
Tampa Bay
Oakland
@
Milwaukee
Houston
@
Cleveland
Boston
@
NY Yankees
Chi. Cubs
@
San Francisco
Seattle
@
LA Angels
Arizona
@
Detroit
Washington
@
Atlanta
Kansas City
@
Baltimore
NY Mets
@
Pittsburgh
LA Dodgers
@
Philadelphia
Minnesota
@
Toronto
Houston
@
Cleveland
Texas
@
Tampa Bay
Miami
@
Chi. White Sox
Oakland
@
Milwaukee
Cincinnati
@
St. Louis
San Diego
@
Colorado
Chi. Cubs
@
San Francisco
Seattle
@
LA Angels
Boston
@
NY Yankees
Atlanta
@
Detroit
Colorado
@
Boston
San Francisco
@
St. Louis
LA Angels
@
Texas
Cincinnati
@
Kansas City
Philadelphia
@
Arizona
Tampa Bay
@
Oakland
Miami
@
Seattle
Atlanta
@
Detroit
Toronto
@
Baltimore
Colorado
@
Boston
NY Yankees
@
NY Mets
San Francisco
@
St. Louis
Pittsburgh
@
Chi. Cubs
LA Angels
@
Texas
Washington
@
Houston
Cincinnati
@
Kansas City
Philadelphia
@
Arizona
Tampa Bay
@
Oakland
Miami
@
Seattle
Chi. White Sox
@
LA Dodgers
Atlanta
@
Detroit
Milwaukee
@
Minnesota
San Francisco
@
St. Louis
Toronto
@
Baltimore
Colorado
@
Boston
NY Yankees
@
NY Mets
Pittsburgh
@
Chi. Cubs
LA Angels
@
Texas
Washington
@
Houston
Cincinnati
@
Kansas City
Philadelphia
@
Arizona
Tampa Bay
@
Oakland
Miami
@
Seattle
Cleveland
@
San Diego
Chi. White Sox
@
LA Dodgers
Last updated: Jun 8, 1:02 AM UTC