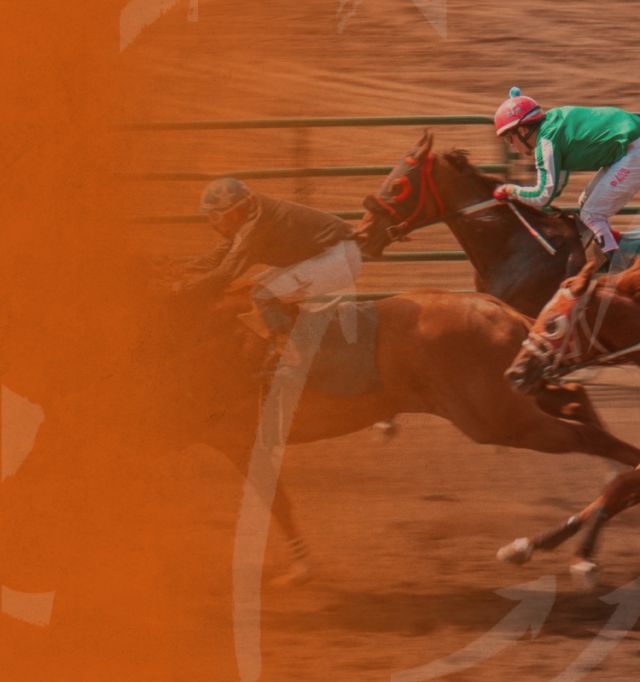 How to bet on horse racing
The thunder of hooves and the roar of the crowd – horse racing is an exciting, action-packed spectacle. Across the world, millions love racing and the heroic horses and jockeys who make it such a fabulous sight. It's also one of the most bet-on sports in the world, according to the International Federation of Horseracing Authorities, the global betting industry for horse racing generates over $116 billion in revenue each year.
Free horse racing betting picks and tips
Betting on horses can be daunting due to the sheer number of picks and opinions on offer. That's why we employ expert horse racing handicappers and tipsters. We'll help you find the smartest bets for all the biggest horse races in the USA and around the word. Check out our free horse racing picks hub for more.
The Kentucky Derby
Churchill Downs in Louisville is the venue for the first leg of the US's historic Triple Crown. Run over 10 furlongs, the race is known as "the most exciting two minutes in sports" and attracts huge attention from racing fans in the US and all over the world.
Some of the most famous names in US racing started their Triple Crown reign in Kentucky, including Secretariat and Affirmed and, in more recent years, American Pharoah and Justify.
More than $150 million is staked on the race in an average year as form experts and occasional bettors alike try to pick the latest three-year-old hero of the US racing scene.
Horse racing bets explained
Use our playbook to hone your betting skills.
To Win / Single
The simplest horse racing bet. Study the race card and decide which of the runners you think is going to win. Multiply your stake by the odds of the selected horse (you can use our odds calculator ) and, if it wins, that is the return you can expect.
In-play betting on horse racing
Even if the stalls have opened or the tapes have gone up, you can still place a bet on a horse race. Enormous strides have been taken by sportsbooks in recent years to embrace the potential of digital technology, now allowing you to enjoy horse betting online even as a race is being run.
So when the horses have jumped the first fence of the Grand National, if you like the way a horse cleared the obstacle you can place a bet on it to win.
Horse racing betting promotions
Best odds guaranteed
With Best Odds Guaranteed (BOG) when you place a wager on a horse, and its odds later get longer, you get the longer price. If your horse's odds get shorter, you still get the price at which you backed it. That is a way in which online horse betting sites guarantee you the best odds.
Each-way extra places
This is a great way to get extra value on your horse racing bets. Each-way places should cover only the first three horses home or the first four in handicaps. But some sportsbooks offer extra places in big races so that you get a return if your horse is fifth, or even sixth.
Non-runner no bet
Check this out if you want to back a horse in a race the next day. Or, in the case of big races, a few weeks away (this is called ante-post betting). Some sportsbooks refund your bet if that horse does not run, which means you can now bet on a different horse.
Faller insurance
It can be frustrating if your chosen horse falls during a jumps race. Some horse racing betting sites offer to refund your bet, either in cash or as a free bet, if the horse you backed fails to complete the course.
Money back If 2nd place
Usually, if you wager on a horse to win and it finishes as the runner-up, you lose your stake. However, some sportsbooks will sometimes offer to return your money, either as cash or a free bet, if your selection finishes second. This offer usually relates to a big race.
Horse racing betting FAQs
How do horse racing bets work?
What is the best bet in horse racing?
How do you bet on horse racing?
Is horse racing betting profitable?
What is the safest bet in horse racing?
How do you spot a winning horse?
Best horse racing offers 2022