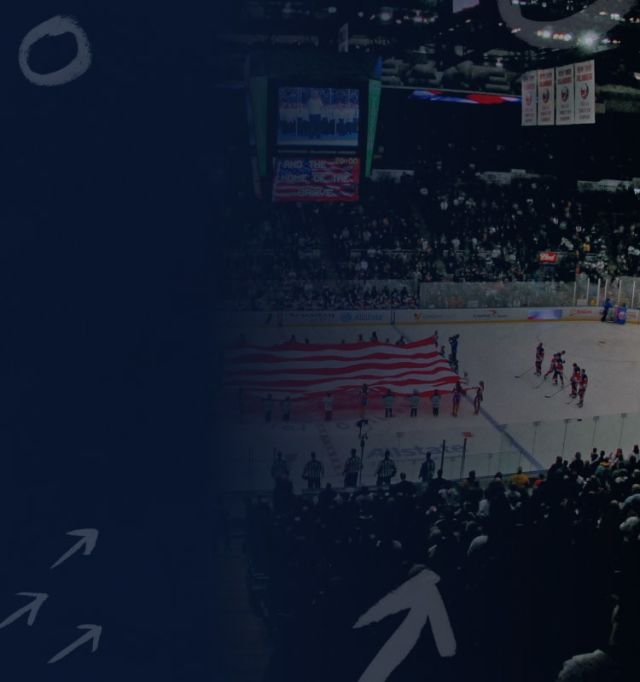 Responsible gambling
Gambling should be an enjoyable leisure activity. Sadly, for a minority of people, it can become a source of serious, negative issues. It is essential for operators to promote responsible gambling and for bettors, and those close to them, to be able to identify problem gambling and know where to get help should the need arise.
What are gambling addiction symptoms?
What is gambling addiction? As with any compulsive behavior, one of the clearest signs of gambling addiction is an inability to control the urge to gamble. If you worry that you are no longer in control of the level of your gambling, there are several questions you can ask yourself. They include:
• How often do you gamble more than you can afford to lose?
• Does gambling ever cause you stress, anxiety or depression?
• Has gambling ever caused you or those close to you financial problems?
If your answers to any of those questions give you cause for concern, it may be time to reach out for help from professionals trained in this field.
How to help a gambling addict
It can be incredibly difficult to watch a friend or a family member who is demonstrating signs of gambling addiction. In these circumstances, it is important to offer support and practical assistance in helping them bring their gambling under control. If you feel that you need professional advice to help the person concerned, there are several agencies available with the experience to make a real difference and offer gambling addiction treatment. Wherever you are in the world, you can contact organizations, such as Gamblers Anonymous or the National Council on Problem Gambling, with extensive knowledge in this field to help you and those close to you.
There are numerous local, national and international organizations with extensive experience in offering those suffering from gambling addiction help with bringing their activities under control – or stopping them completely.
USA
Gamblers Anonymous International : A global organization that has been working to help gamblers since 1957.
National Council on Problem Gambling : Works across the United States to offer gambling addiction treatment and advice.
Mayo Clinic : Part of its service is extensive advice and practical assistance if you are suffering with gambling addiction.
Addiction Center : American organization that brings in-depth expertise to the question of how to stop gambling addiction.
The Recovery Village : US-based body that offers expertise and advice to people who fear their gambling is out of control.
Get Set Before You Bet : Ohio-based organization with insight and support for those who have concerns about their gambling.
Canada
Responsible Gambling Council: Recognized as the principal source of assistance in Canada for people suffering with gambling addiction.
Problem Gambling: Canadian organization that offers a wealth of self-help tools to combat gambling addiction and promote responsible gambling.
iGaming Ontario: The organization that administers gambling in Canada's most populous province has a strong focus on responsible gambling.
UK
Gamcare UK : The leading provider of resources, advice and practical help for people in the UK facing gambling addiction problems.
Be Gamble Aware UK : Offers support to people suffering with gambling addiction, and to those close to them.
If you are suffering from gambling addiction to the extent that you fear you may be driven to take your own life, please call the National Suicide Prevention Lifeline or get in touch with Befrienders . Both offer expert advice and a sympathetic ear.
Gambling addiction hotlines
USA: National Council on Problem Gambling – 1-800-522-4700
Canada: Ontario ConnexOntario Help Line – 1-866-531-2600
UK: GamCare – 0808 8020 133
Use responsible gambling tools
Reputable betting operators have introduced a range of responsible gambling tools to encourage safe online gambling and to help anybody who is concerned that they are showing gambling addiction symptoms. Any and all of these can be extremely supportive to people who want to bring the level of their gambling under control.
Many sportsbooks limit the amount of money you can deposit into your account at any time, or over a particular period such as a week or a month. This ensures that if you are tempted to keep wagering, you simply don't have the cash available.
You can set a time limit, after which your online sportsbook will alert you to how long you have been logged in. This can encourage you to take a break and step away before you have wagered more than you can afford.
If you are concerned about the level of your betting, and the amount of money you are spending on it, you can voluntarily take a break of between one and 30 days. Only once that time is up will you be able to log in again.
Many betting operators now make it easy to work out how much you have staked, lost or won over recent days, weeks or months. This will help you to monitor the level of your wagering. The amounts involved could come as a surprise, and encourage you to rein yourself in.
When you are seriously worried that you cannot control your gambling, you can prevent yourself from betting with a particular operator for a specified period, from six months up to five years. This is a more drastic version of the cool-off period but is useful for people showing severe gambling addiction symptoms.
Types of gambling addiction
Just as there may be various different causes of gambling addiction, there is also a range of ways in which problems can manifest themselves.
This describes the situation in which a gambler simply cannot help themselves, and feels compelled to wager. The urge to bet is so powerful that the sufferer feels unable to resist – and can even be in denial that they have a gambling addiction.
Some gamblers can go for long periods without staking a bet, but once they start, they find it almost impossible to stop. The loss of control may be temporary, but it can cause severe problems, and can lead to the stage of compulsive gambling.
For some problem gamblers, part of the compulsion and addiction is the thrill gained from breaking the rules. This can lead to involvement in plots and scams that rely on inside information and are strictly against the rules that govern most wagering.
Some people with gambling addiction symptoms engage in wagering as a way of alleviating the pressures and stresses that they are suffering in other areas of their lives, such as at home or at work. This can lead to significant losses because they are betting while in a difficult emotional state.
Why most bettors lose in the long run
The effect of margin on sports betting
Whether you call it the margin, the juice or the vig, this is what gives the house the edge in any form of gambling including sports betting. If you combine the probabilities of each contender in a race winning expressed as a percentage, the total is obviously 100%. But if you add together the odds set by a sportsbook, it will come to more than 100%.
That difference is the margin – which is where sportsbooks make a living. Over time, those extra percentage points in every event they bet on represent the profit made by operators.
It can be difficult to handle your emotions when you lose a series of bets, but losing should be expected at times, with the margin a key aspect of how bookmakers operate.
It may seem a little unfair – but remember, without sportsbooks being in business to offer markets, we wouldn't be able to place a bet.
You can't control the outcome of a sports event
Correlation between skill and results in sport and gaming

When it comes to the factors that govern success in sport, there is a broad spectrum with luck at one end and skill at the other – as seen in the graphic above, based on Michael Mauboussin's investigation in the book 'The Success Equation'.
Some betting activities, such as roulette and the lottery, involve no skill at all. Ignore anybody who tells you they have a sure-fire system; these games are pure chance. At the other end of the spectrum are pastimes such as chess. They require an incredible level of skill, dedication and knowledge if you are to win. Between those extremes lie sports where luck is sometimes a factor – but as many a successful sportsperson has said, the harder they work on their skills, the luckier they become.
Some bettors may experience frustration or anger when they get unlucky with some sports bets. Understanding that luck is a significant factor in sport and learning to control your emotions when losing bets can really help with gambling responsibly.
The theories and realities of sports betting
Do you have to be an expert in the sport you're betting on?
Does it pay to follow tipsters?
Is it better to bet on the favorite or the underdog?
Do parlay bets offer value for money?
Do bettors have hot and cold streaks?
Responsible gambling state-by-state
Sports gambling addiction FAQs
How can you stop gambling addiction?
Why is gambling addictive?
What is gambling addiction?
How can you deal with gambling addiction?
How is gambling addiction diagnosed?
How do you block gambling on your phone?
How do you know if you have a gambling addiction?