PGA Championship 2023 picks and predictions: Who is in contention at Oak Hill?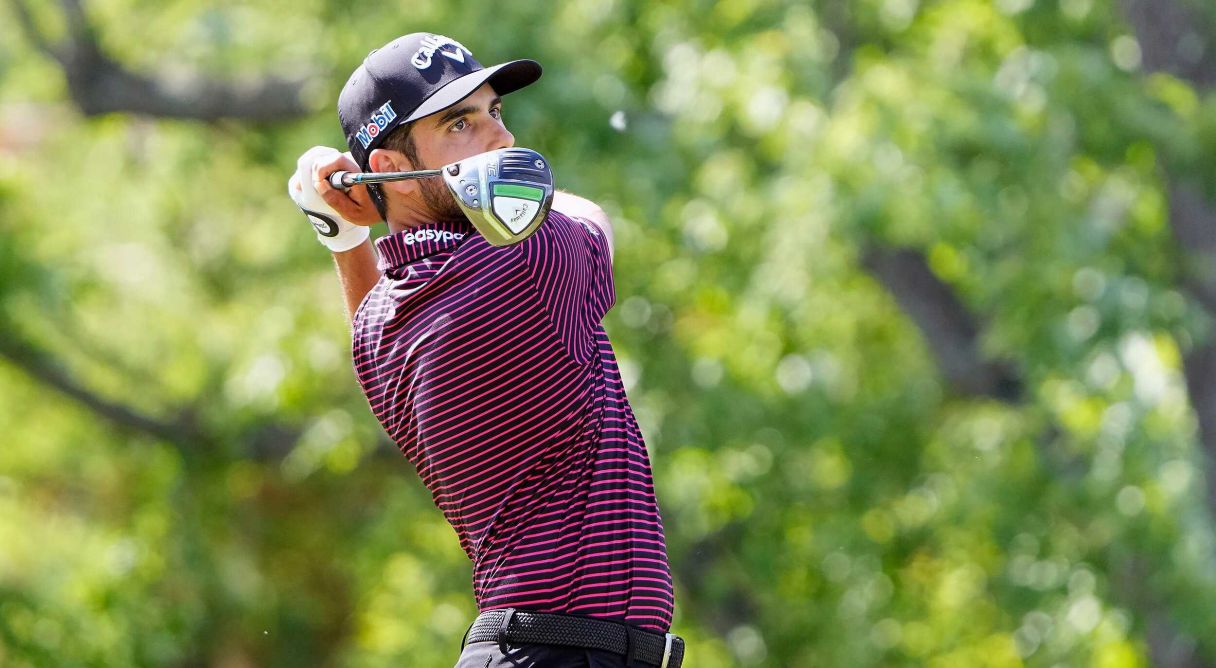 © Kyle Robertson/Columbus Dispatch / USA TODAY NETWORK
| PGA Championship | 2023 |
| --- | --- |
| Where | Oak Hill, NY |
| When | May 18 - May 21 |
| How to Watch | ESPN & CBS |
Southern Hills has been and gone but it's another Hill we can look forward to climbing ahead of the 2023 US PGA Championship. Oak Hill Country club in New York returns to the major rota and sets the stage for the 2023 edition of the PGA Champs. Oak Hill is a Donald Ross masterpiece, and the East Course has hosted several big championship events.
Jason Dufner was the winner the last time Oak Hill was on the roster, and he loved the East Course. Duff thought it fit his game when he competed in the US Amateur there in 1998, so when he returned fifteen years later to play in the 2013 PGA Championship, he had a good feeling about the week.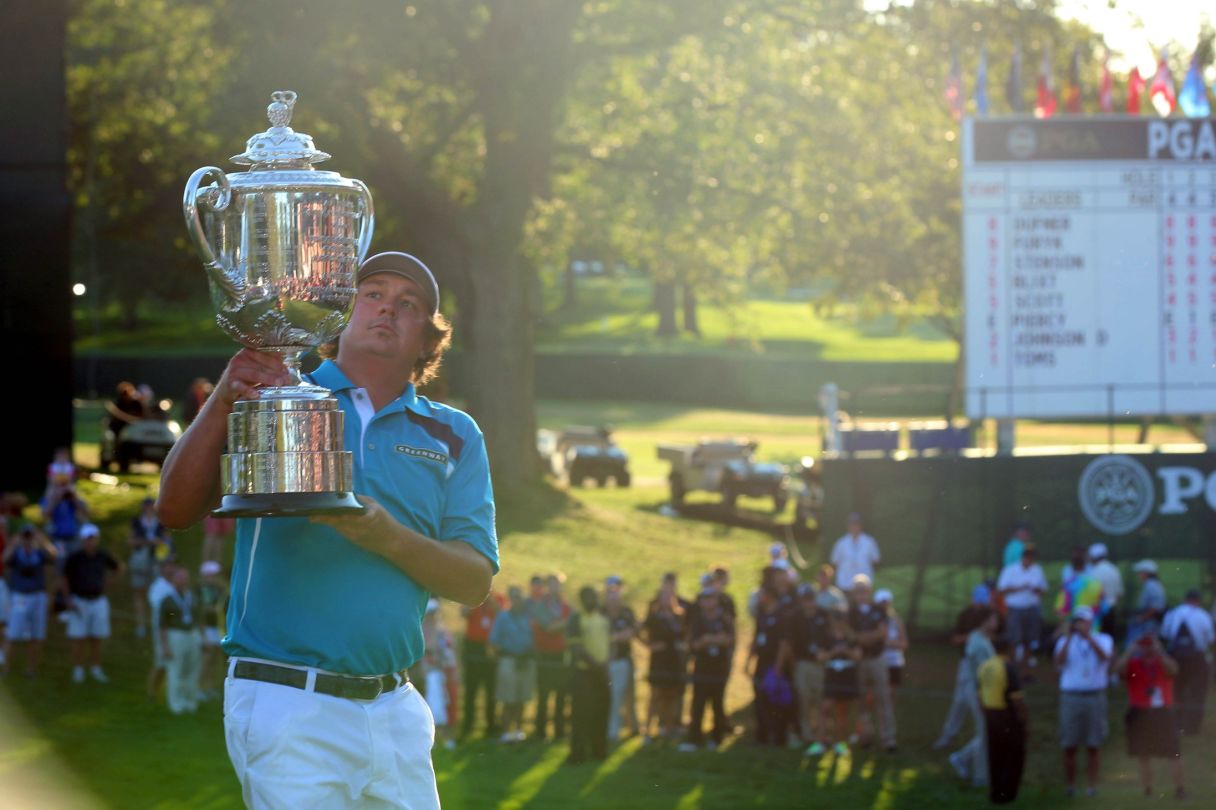 Jason Dufner was victorious here back in 2013 - © Allan Henry-USA TODAY Sports "Guys tend to like golf courses that suit their games, and even then, I felt like this place suited my game," Dufner said of his experience at the US Amateur that year.
He wasn't lying; Jason set a new 72-hole East Course stroke-play record with a 10-under 270 to pip our man Jim Furyk by two shots for his first and only major championship victory. The Oak Hill course played to 7,163 yards as a par 70 in the 2013 PGA Championship. 21 players finished under par with only Dufner reaching double digits. He battled it out down the stretch with Jim.
The Oak Hill track – Tough test ahead at the 2023 PGA Championship
A tough test rewarding accuracy and good ball striking lies in store near Rochester. Back in 2013 Graeme McDowell was posting pictures of the very thick rough at Oak Hill. It's a treelined parklands course with freshly manicured greens and deep white bunkering surrounding these surfaces. It has a stadium like feel with freshly cut patterns in the grass.
Oak Hill has held a handful of PGA and Senior PGA Championships combined, as well as US Opens and US Amateurs. Ken Tanigawa came out of the blue to win the Senior 2019 PGA Championship on the famed East Course.
"You have to drive the ball very, very well" was a quote from Rory McIlroy after firing a practice round 67 ahead of the previous US PGA Championship at the venue. Its narrow undulating fairways and slopey greens place the emphasis very much on strategic play and ball striking ability.
What should we look for as a prospective PGA Championship 2023 winner?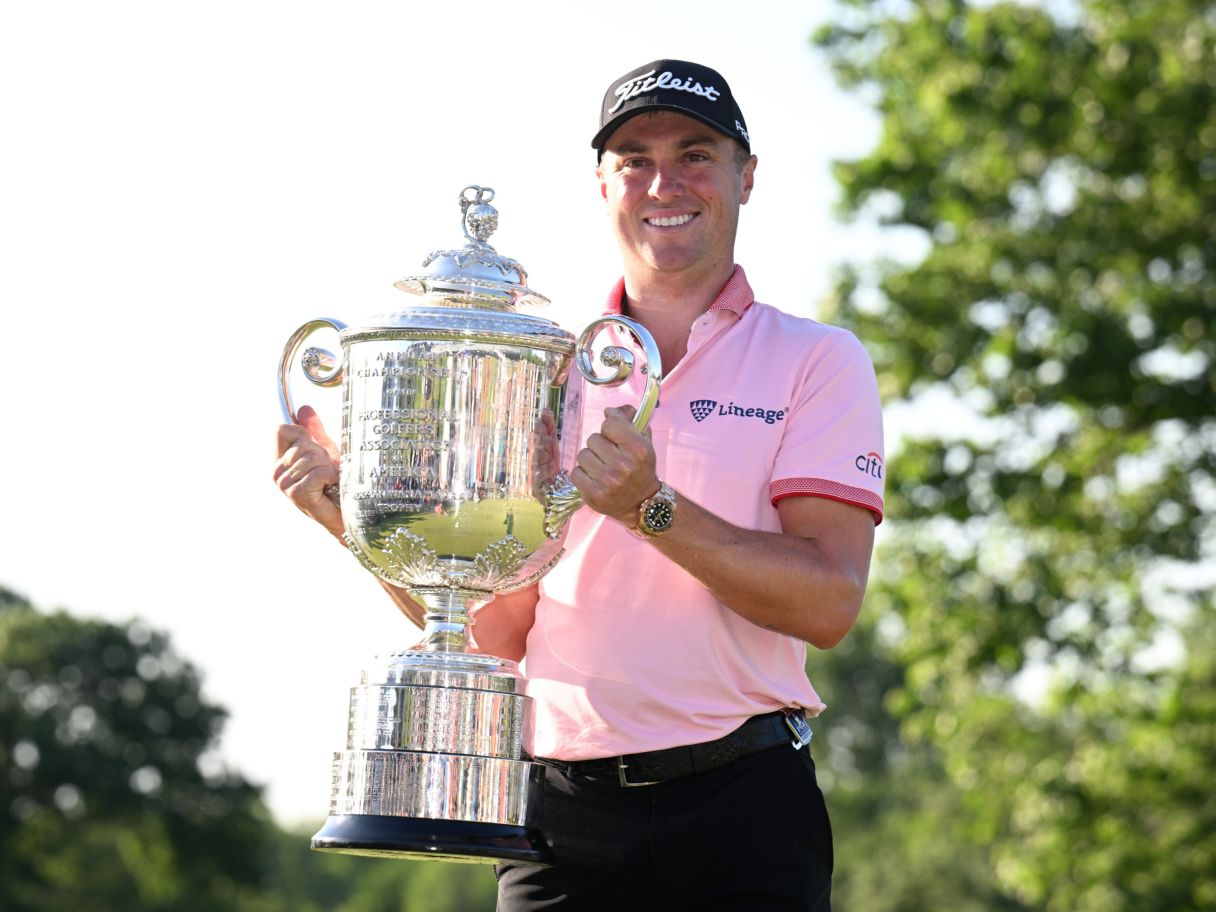 Current PGA Championship winner Justin Thomas - © Orlando Ramirez-USA TODAY Sports
Taking all the above into account, someone who keeps it in the fairway and owns laser long-to-mid irons would suffice. The rough is a "no go" area. Bogey avoidance stats will be a strong metric to look at when profiling for a 2023 PGA Championship winner: A Jim Furyk type who hits a lot of fairways and controls his irons well. Jason Dufner falls under the same profile.
Unlike the Masters' betting, the venue for the PGA Championship changes, and with the PGA betting markets up all year round we can get a leg up on the early PGA Champs bookmaker prices. By researching the history and characteristics of the venues - specifically upcoming Oak Hill course, we might find a few cheeky ante post each way or win only PGA Championship 2023 bets.
The key attributes we will need to look for at Oak Hill are as follows:
• Driving accuracy
• Long to mid iron efficiency
• Tidy short game
• Strong mentality
• Sand positive with good bunker skills
• Good strategist
Who is on the radar for our PGA championship picks?
Abraham Ancer is currently +6600 to win the 2023 PGA Championship - © Orlando Ramirez-USA TODAY Sports
Abraham Ancer (+6600) is a standout in the market at current prices. Ancer is a player who is still playing well below his potential, with just one PGA Tour win under his belt at the time of writing. The Mexican is a regular atop the driving accuracy stats, ranking 3rd as we sit, and he is rated highly in all the mid-to-long-iron approach compartments with an average position of around 23rd from 125-200 yards.
Will Zalatoris (+3000) is a player fast moving up the rankings and his major record is exemplary for such an inexperienced golfer. The harder the course the better it seems to be for Zalatoris, and the Wake Forest alum is confident of major success:" I know I'm going to get one, It's just a matter of time. We've only got four a year and it's been a dream of mine to win a Major since I was a little kid."
After his runner-up finish at the PGA Championship in 2022, the rising star is sure his first Major victory is coming. Will already owns five top 10s in majors including two runner ups - one of which is a playoff loss last time out against Justin Thomas who claimed Major number two at Southern Hills. Oak Hill is a tough test which may well play into his hands and It's a hill that Will may not die on!
Give me an off the radar play for Oak Hill 2023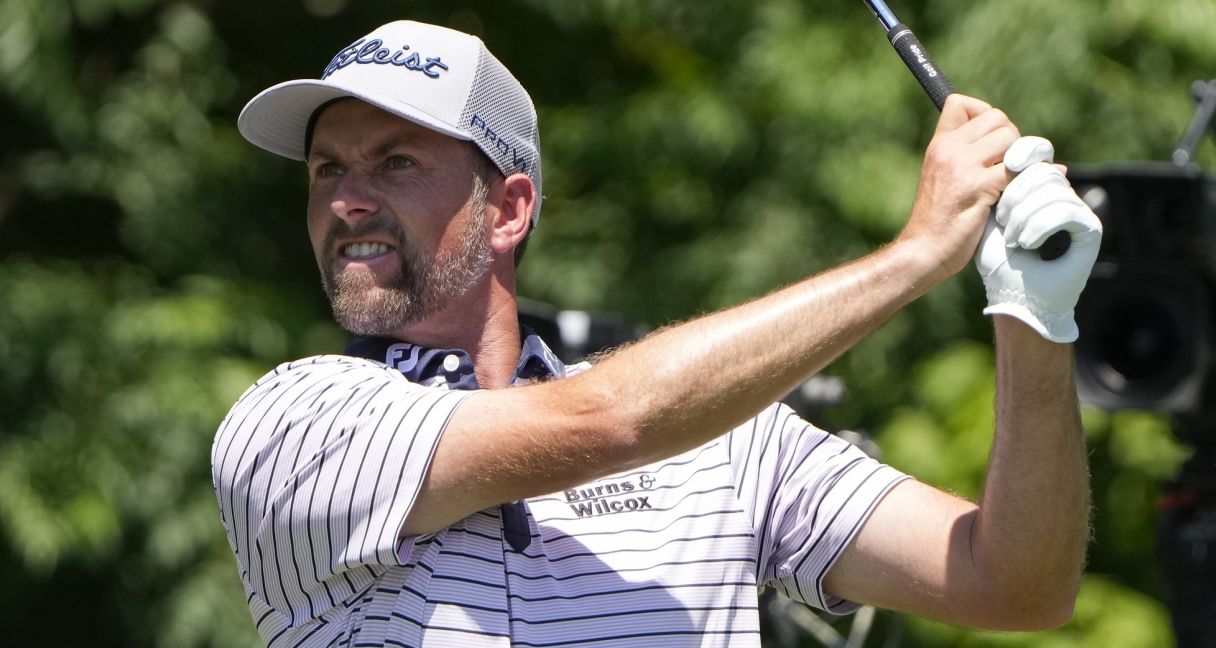 Webb Simpson is currently +8000 to win at Oak Hill in 2023 - © Jim Cowsert-USA TODAY Sports
It seems strange to be talking about Webb Simpson (+8000) as an off the radar play but the American's situation is the typical type of angle shoot we want for a long-term ante post Major golf bet. Webb hasn't been enjoying the best of season's and has been trying out a few different methods in 2022. We'd expect him to be back in full flow by the time the 2023 PGA Championship at Oak Hill tees off and we can take a calculated risk backing him at big odds in advance. Simpson has the perfect game for Oak Hill: if we average out his key metric ratings on the course-fit-o-meter model, it comes out as a rating of 9.4 which means he'd be pushing six expected strokes gained on this track due to his course suitability and all-around game.
| PGA Championship 2023 | Odds |
| --- | --- |
| Joh Rahm | +1200 |
| Justin Thomas | +1400 |
| Scottie Scheffler | +1400 |
| Rory McIlroy | +1400 |
| Jordan Spieth | +1600 |
| Dustin Johnson | +2000 |
| Collin Morikowa | +2000 |
| Patrick Cantlay | +2000 |
| Cameron Smith | +2200 |
Odds courtesy of Drafkings as of June 7, 2022
Images courtesy of: © Adam Cairns-Augusta Chronicle/USA TODAY Sports, © Orlando Ramirez-USA TODAY Sports, © Peter Casey-USA TODAY Sports, Peter van den Berg-USA TODAY Sports, © Mike De Sisti / Milwaukee Journal Sentinel via Imagn Content Services, LLC, © Michael Madrid-USA TODAY Sports