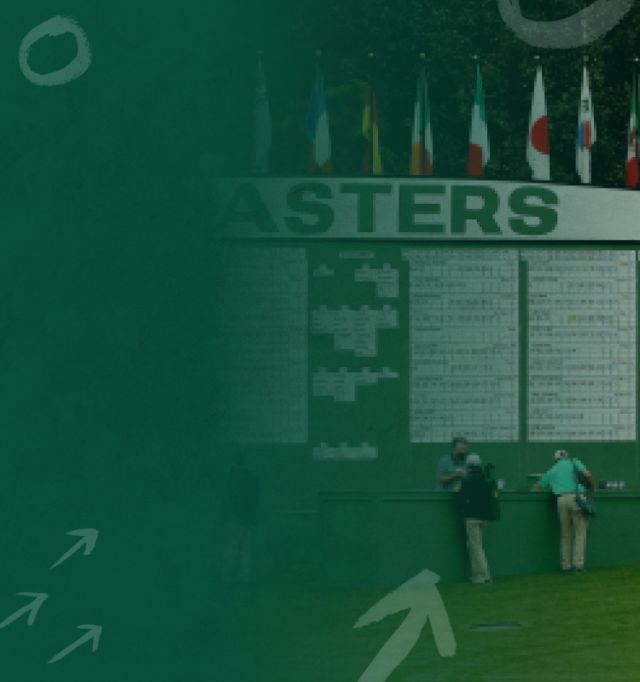 How to bet on the Masters online
The most iconic event in golf. Fans flock from around the world to Georgia every year to be able to get a glimpse of the most famous golf course in the game: Augusta. Every spring, this bucket-list sporting event sees the very best players in the world compete for the right to wear that famous green jacket.
The Masters: Most popular markets
The task of identifying the winner is the most important factor in betting on The Masters.
Unlike the other majors, this is a tournament that is played on the same course each year, making it possible to factor in which players excel at Augusta – and which do not. Hideki Matsuyama, for instance, had made the top 20 five times before winning in 2021. Like 2020 winner Dustin Johnson, who has five top-10 finishes, he clearly thrives at the course and makes any future shortlist.
Jordan Spieth has a remarkable record of five top-three finishes (including one green jacket) in just nine attempts, while Rory McIlroy has seven top-10 finishes in his last nine attempts as he continues to hunt the only major that has eluded him.
The message is clear; look for men who clearly relish playing at Augusta. Check the records of players who have experienced its pressure before because no Masters debutant has won the famous Green Jacket in more than 40 years.
Just as form at Augusta is crucial in working out who will win the tournament, it will also prove valuable in assessing which players will make the cut.
Virtually all Masters betting sites will offer you the chance to wager on players to play well enough in the first two days to beat the halfway cut by being in the top 50 after round two.
Always do your research to check The Masters golf odds and records of players who consistently score well enough to play on to the weekend at Augusta. Similarly, it is worth identifying which of the fancied contenders makes the cut less often than you might expect.
More than any other Major, when planning your Masters betting it is essential to take course experience into account. Augusta is a course that takes plenty of learning. It is not unusual for rising stars to fail to qualify for the weekend in their first one or two visits.
The Masters: previous winner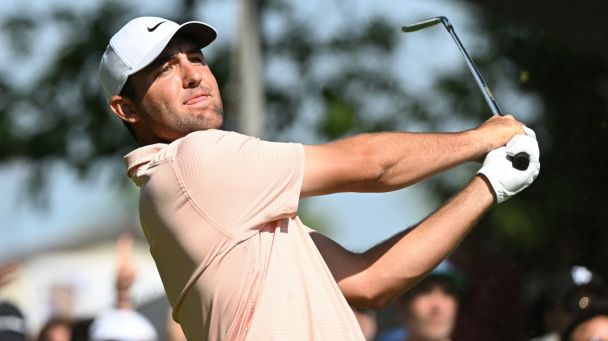 2022 Champion
Scottie Scheffler
Scottie Scheffler continued his marvelous run of golf on Sunday at Augusta National, making key par saves when he needed to, chipping in for birdie when he wasn't expected to and keeping one sleeve in that coveted green jacket all round long.
Scheffler, who opened the day with a three-stroke lead over Australian Cameron Smith, closed with a one-under 71 to win the 86th Masters and claim his first major title.
He finished 10 under overall, three clear of Rory McIlroy, who shot up the leaderboard by tying a final-round record with 64.
What type of bets can I make on The Masters?
Which are the best golf betting sites for The Masters?
Can I get a good welcome bonus?
Masters betting promotions
Enhanced odds
If you believe that one of the leading contenders in The Masters betting will win the Green Jacket, it's worth shopping around. Some Masters betting sites will offer eye-catching, massively enhanced odds on a particular player in order to tempt new customers to sign up with them.
Money back as free bets
Some Masters betting sites will attract new and existing customers by using the name of a well-fancied player. In this case, the offer will be that if that particular player wins – and it's always one of the favorites – you will get your bet refunded up to a certain limit.
Extra places
The Green Jacket is as coveted an award as there is, and it's often hard to pick just one possible winner. For this, extra places are crucial. Rather than covering the top five, most sportsbooks pay out up to 10 places on each-way bets when The Masters comes around.
Best offers on the 2022 Masters