How to Bet on the ATP Finals
The ATP Finals are the climax of the tennis year. The best male players in the world gather for a final shoot-out to claim the last major prize on the calendar. Known as the fifth Grand Slam, the ATP Finals offer a fabulous range of betting opportunities for tennis fans.
Advertising Disclosure
To help us keep OnlineBetting.com running as a free service some online bookmakers pay us a commission for referring customers. We want you to know that this doesn't affect the way we select our partners, and we always aim to offer you the very best sportsbooks and offers available.
Only the very best players qualify for the ATP Finals. An elite field of eight is selected by their overall performance over the previous 12 months.
There are just two prizes on offer, for men's singles and doubles, but the quality of the field means they are not easy to win.
Players are split into two groups of four and meet on a round-robin basis before knock-out play in the semifinals and final.
Played on indoor hard courts, the event has been staged in recent years at the O2 Arena in London, England, but from 2021 onwards its home is the Pala Alpitour in Turin, Italy.
ATP Finals: Previous Winners
2020 Champion Men's Singles
Daniil Medvedev
Rising Russian star Daniil Medvedev won the singles title in 2020 convincingly. In only his second appearance in the ATP Finals, he didn't lose a single match. He beat Novak Djokovic in the round robin and Rafael Nadal in the semi-final before defeating Dominic Thiem in three sets in the final to claim the crown.
2020 Champion Men's Doubles
Wesley Koolhof & Nikola Mektić
Wesley Koolhof, from the Netherlands, and Croatia's Nikola Mektić teamed up to win the trophy for the first time. Both men are specialists in doubles play and they defeated Austrian Jürgen Melzer and Édouard Roger-Vasselin of France in a three-set final to take the title.
ATP Finals: Most Popular Markets
Qualifying for the ATP Finals is a matter of consistency as well as quality. It's worth studying the form of the leading contenders during the tennis season rather than simply looking for Grand Slam winners.
Daniil Medvedev's 2020 win made him the sixth different winner in as many years. The fact that this is such a short tournament – and that it comes at the end of a long and exhausting schedule – makes predicting the winner more challenging. However, class will always count for something, as Novak Djokovic has won five times and will surely contend again.
Check out the ATP finals betting odds for players who are consistently playing well towards the end of the season.
None of the last four winners of the title – Medvedev, Stefanos Tsitsipas, Alexander Zverev and Grigor Dimitrov – have won a Grand Slam, but they peaked at the right time to win this title.
Doubles play was traditionally seen as a bit of fun after the singles event was over. In modern tennis, however, it is serious business populated by players who specialize in the discipline.
It is worth keeping an eye on the major doubles tournaments played during the year to see which pairs are consistently excelling.
Winning form is not essential, though. Last year's champions, Wesley Koolhof and Nikola Mektić, did not win a tournament all year before triumphing in the ATP Finals – but they performed consistently well during the season.
Only the top-ranked eight pairs will make it through to the ATP Finals, which are played on a round-robin basis followed by semifinals and a final.
When planning your ATP Finals tennis betting online, look for pairs who have been playing together for some time and are clearly a settled partnership.
Tennis Bets Explained
Use our playbook to hone your betting skills.
Moneyline
The moneyline, also known as a match result bet, is the simplest bet of all when it comes to tennis betting online. All we have to do is decide which player we think is going to win, then place our wager on them. If they triumph in the match, we collect our winnings.
In-Play Betting on the ATP Finals
Even when play has begun, you can still take advantage of ATP Finals odds. Tennis, with its frequent breaks, is a sport that is well-suited to in-play betting.
And sportsbooks of the modern era have embraced digital technology and can now update their odds almost instantly. This means that visitors to ATP Finals betting sites can wager on a huge variety of markets even after the action has started.
For instance, if Daniil Medvedev loses his first set – as he did in the final last year – we will still be able to wager on him to win that match.
When it comes to ATP Finals betting, the most important consideration is usually to be patient. The line-up of the top eight in both the singles and doubles competitions is not decided until very late in the season.
As a result, it is worth waiting to see who is in the field before investing. Although it must be said that if we are sure a player will qualify and we believe he will go all the way, we should get very generous odds for our future bet!
ATP Finals betting sites are sure to attract customers with a range of offers and promotions related to the tournament.
It is always best to use a sportsbook with a good reputation and a website or app that allows us to navigate between markets and bet smoothly and quickly.
Look for good value on special offers too, such as free bets or boosted returns on single or parlay wagers.
ATP Finals Betting Promotions
Money Back Special
Many ATP Finals betting sites attract new customers with a promotion that softens the blow if our first wager does not win. Place our first bet and, should it not win, the sportsbook will give us a free bet – or even refund our stake – so we can bet again.
Parlay Bonus
A parlay bet is a great way to wager on more than one match for a single stake. If we combine at least three selections, some sportsbooks will give us a free bet in return. Always check the terms and conditions to see if there are any restrictions.
Where will the ATP Finals 2021 be Held?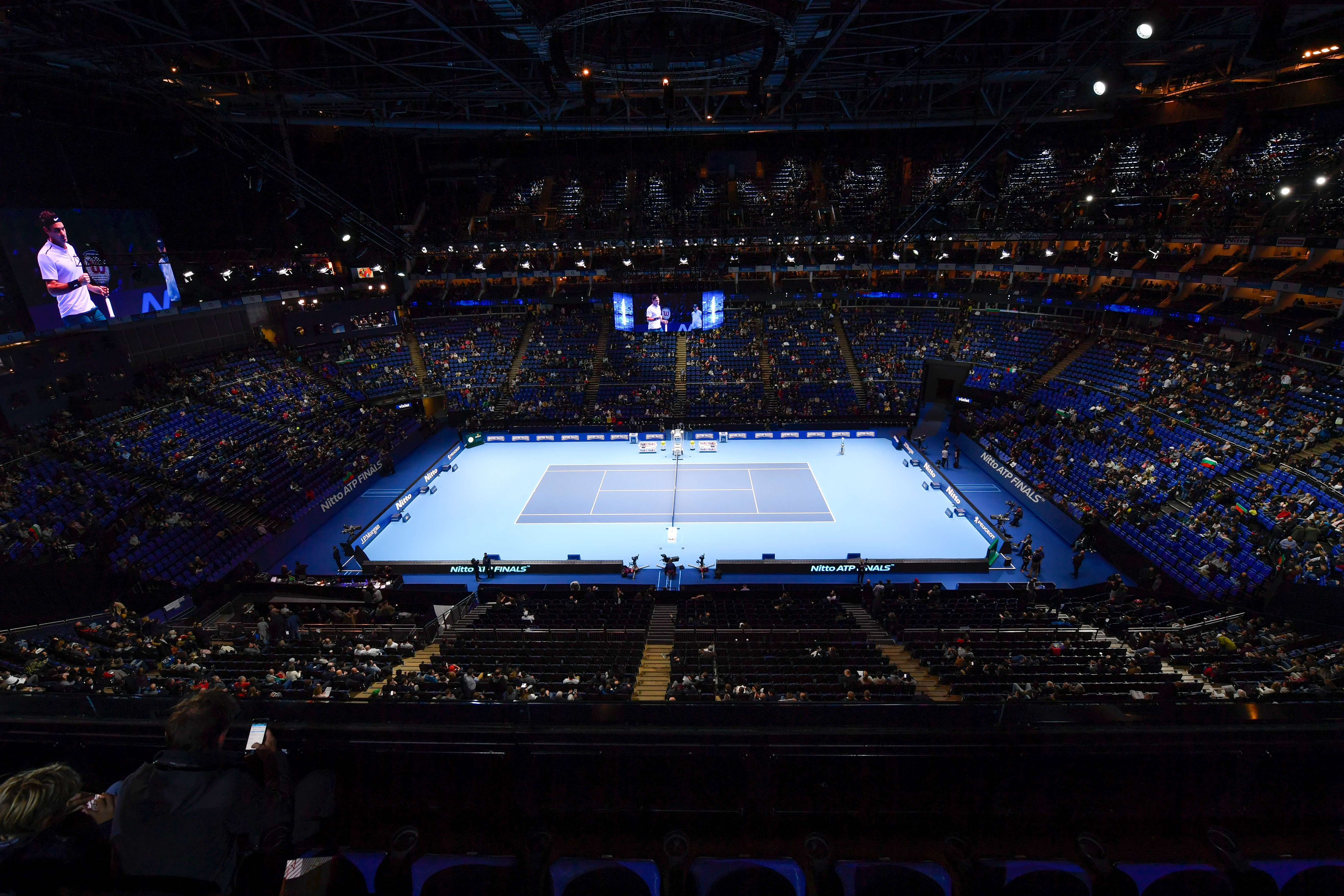 ATP Finals
Pala Alpitour Arena, Turin
11/14/2021
Italy will have the honor of hosting the ATP Finals for the first time when the event moves to Turin in 2021. The Pala Alpitour Arena was built for the 2006 Winter Olympics and has since staged a wide variety of sporting events and concerts.
The flexibility of the arena means it can host everything from ice hockey to athletics. Bringing the ATP Finals to Turin is a source of considerable pride for the city and the event will certainly receive a warm welcome from sports-mad Italians.
Which gambling sites are the best for ATP Finals betting?
You will be able to find ATP Finals betting odds at virtually every sportsbook in the world. The best sites to choose are those with a good reputation. You should also look for a sportsbook that offers a wide variety of markets, and an app or site that is highly user-friendly.
If I sign up at a betting site will I get a welcome bonus?
Competition for betting customers is intense, so most ATP Finals betting sites will offer a bonus to make new clients feel welcome. This is often in the form of a free bet. Check the terms and conditions to make sure you are happy with any restrictions.
What kind of bets can I make on the ATP finals?
You will find a broad range of ATP Finals odds at most sportsbooks. Some bets are pretty simple – just name the winner of a match or the tournament. But there are more sophisticated options, including over/unders, parlays, and point spreads, for you to enjoy.
Can I bet on the ATP Finals on my mobile?
Yes, absolutely. It's easy for you to enjoy ATP Finals tennis betting online via your device. Regulations and restrictions are in place in certain territories, but many more places are embracing online mobile betting.