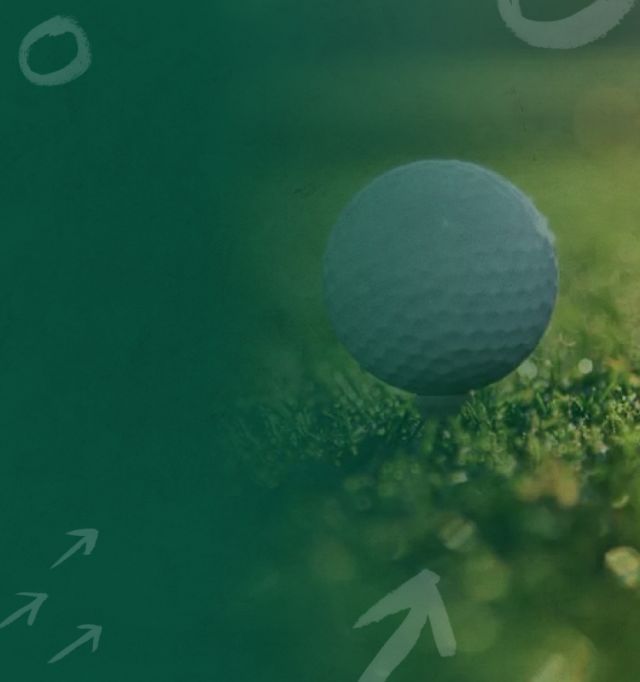 How to bet on the PGA Championship
The PGA Championship is one of the highlights of the golfing calendar. Always a wide-open, competitive tournament, the PGA provides four days of thrilling entertainment. The past winners list reads like a who's who of golfing royalty, from Tiger Woods to Jack Nicklaus to Sam Snead. With a huge variety of PGA odds and betting markets on offer, it delivers plenty of opportunities to get even closer to the action.
PGA Championship: Most popular markets
The PGA Championship's knack of producing surprise winners on a regular basis makes identifying the champion particularly challenging.
In 2023 the event is staged at Oak Hills Country Club, Rochester in New York – a venue which saw Jason Dufner triumph last time it hosted this tournament in 2013.
In 2022, Justin Thomas lifted the trophy after beating fellow American Will Zalatoris in a thrilling three-hole playoff to lift his second career major at Southern Hills in Oklahoma.
Dustin Johnson, Jon Rahm and Bryson DeChambeau are some of the other most likely candidates to mount a challenge, while Rory McIlroy, PGA Championship winner in both 2012 and 2014, remains a threat as he seeks an elusive fifth Major title.
When you study the PGA Championship odds, you may notice that many players who tend not to challenge for Major titles always seem to be in the mix for all four rounds.
Many PGA betting sites offer you the opportunity to wager on a player to make the halfway cut. This is a market that will reward in-depth study. You are looking for players who consistently perform well enough in the first two rounds of Majors to make the all-important cut.
The odds for the men who habitually challenge for titles, such as Rory McIlroy and Brooks Koepka, may be very short, so look out for other less exalted players who make the cut just as regularly, such as Xander Schauffele and Tony Finau.
Check out players with good form at the course and those who are finishing high on the leaderboard at other PGA events coming into the championship.
What is the PGA Championship?
Traditionally the fourth and final Major of the year, the PGA Championship moved forward in 2019 to a new May slot.
The PGA, first played in 1916, is the only all-professional Major. It is always hosted by one of the most illustrious courses in the USA, usually in the east of the country.
With the massive Wanamaker Trophy at stake, the PGA Championship is always fiercely contested and can often throw up a surprise winner.
That makes it even more challenging and interesting to bet on, and millions around the world love trying to pick the winner.
Where will the 2023 PGA Championship be held?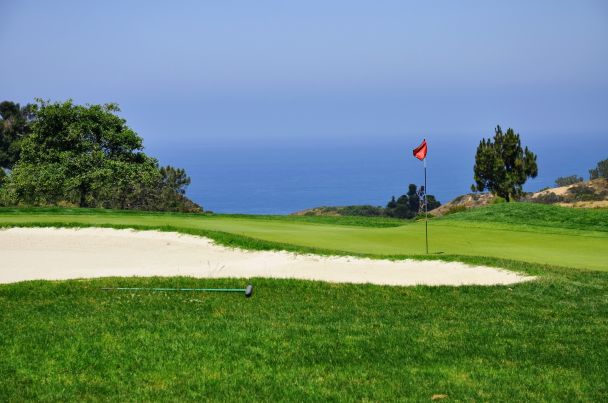 PGA Championship
Oak Hill Country Club, New York, United States
5/18/2023 - 5/21/2023
In 2023, the PGA Championship returns to historic Oak Hill Country Club in Rochester, New York as the recently restored Donald Ross designed East Course provides a stage for the world's best who arrive in search of a Major Championship title. The club's East Course will host its fourth PGA Championship in May 2023, a decade on Jason Dufner's triumph in 2013, as a new generation of top players headline one of the strongest fields in golf.
PGA Championship: previous winner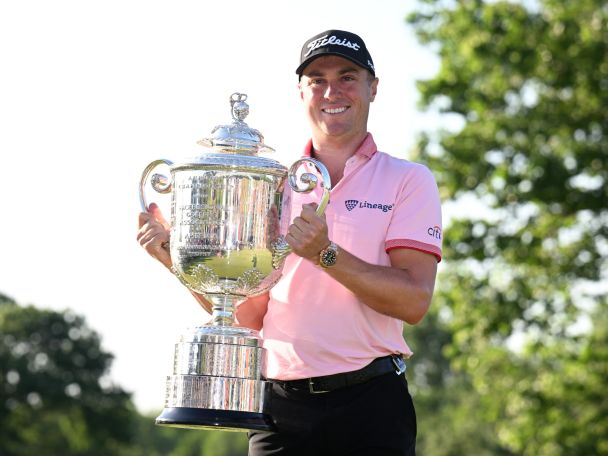 2022 Champion
Justin Thomas
Justin Thomas won the 2022 PGA Championship at Southern Hills Country Club in a dramatic playoff to clinch the second major of his career.
A strong start left the 2017 PGA Champion in prime position heading into the weekend before windy conditions led to a frustrating third-round which left him seven strokes back heading into Sunday's final round.
An impressive back-nine push on the final day produced three birdies, and a sudden shot at another major title.
Right there with him was Will Zalatoris, playing in just his second PGA Championship, who leveraged birdie at 17 to propel himself into a three-hole aggregate playoff with Thomas - who eventually took home the spoils.
PGA Championship betting FAQs
Which are the top golf betting sites for the PGA Championship?
What is 2 balls in golf betting?
How are golf odds calculated?
PGA Championship betting promotions
Extra places
Traditionally, each-way betting on golf has covered the first five places on the final leaderboard. Many sportsbooks now offer extra places on Major tournaments, which is worth investigating if you fancy an each-way wager. In some instances, a player finishing tenth can still generate a return for you.
Free bets after first round
The best PGA betting sites offer creative bonuses to customers. For instance, if the player you back to win the tournament is leading after round one, you can get a free bet of double your original stake – whether they win the event or not. Check terms and conditions for any restrictions.
Best 2022 PGA Championship offers
In-play betting on the PGA Championship
Even after the first drive on the first tee, you will be able to enjoy PGA betting. Just because the tournament has started, that doesn't mean the wagering must stop.
Golf is a sport that lends itself to in-play betting, with constant shifts in fortune, weather, and plenty of pauses in play.
Modern PGA betting sites can now adjust their odds in real time to reflect the fluctuations in the action and enable in-play betting.
If Bryson DeChambeau shoots a 75 in the first round, you can still wager on him to win the tournament or to make the cut, likely at a higher odds than he would have been before the tournament began.