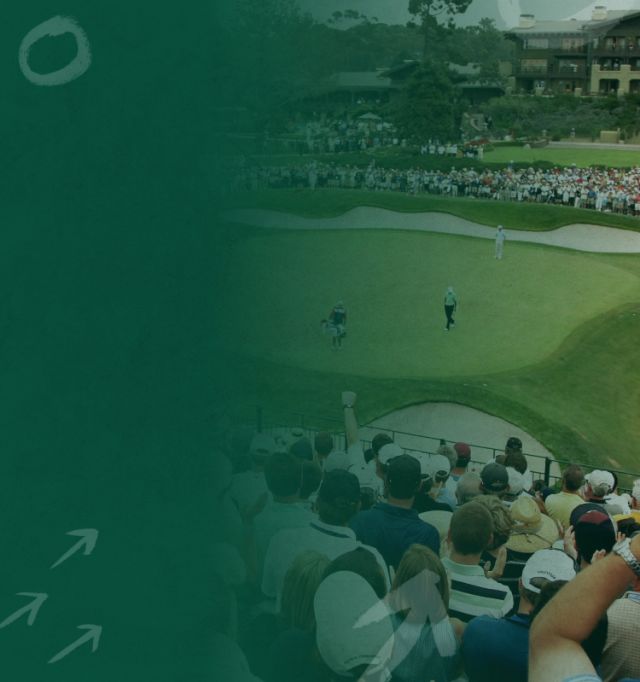 How to bet on the U.S. Open
Major golf tournaments do not come tougher than the U.S. Open. This is a demanding test of an elite golfer's skill and resilience. With a tournament purse of over $12.5 million, it's always gripping to watch and fantastic to bet on, with sportsbooks offering an enormous number of ways to get involved.
U.S. Open: Most popular markets
Englishman Matthew Fitzpatrick claimed his first career major in 2022, winning the U.S. Open in thrilling fashion on the final day. But as ever in this sport, there are a host of contenders worth checking out in the U.S. Open golf odds.
Despite Fitzpatrick's victory, American golfers have dominated this tournament recently – winning six of the previous eight editions. So with that in mind, it is worth researching which of the home favorites is in good form coming into the tournament.
Dustin Johnson will be an extremely popular choice. He was the star performer at the 2021 Ryder Cup and will be eyeing up a third Major of his career. Other previous home winners such as Justin Thomas, Bryson DeChambeau and Brooks Koepka must be taken into consideration – while Xander Schauffele, Justin Thomas and Collin Morikawa offer greater value, but still look good.
Alongside Rahm, the overseas challenge at The Los Anglese Country Club is likely to be led by Northern Ireland's Rory McIlroy – he's made the top nine in each of the last four U.S. Opens and won the trophy back in 2011.
Virtually all U.S. Open golf betting sites will offer odds on players to make the cut. This can be a good way of wagering on a man who may not challenge for overall victory but has the consistency to play all days of this particular Major.
U.S. Open courses are so tough that one wayward drive into the rough in the first two days can be extremely costly. It's smart to find players who find the fairway consistently off the tee and are notably calm under pressure.
In a tournament where even par can be a competitive score – even a winning one – it's essential to stay patient and keep your drives straight.
The U.S. Open is the ultimate examination of the world's finest golfers. Staged in mid-June, it is the third Major of the year has the highest prize money total of any Major.
Any winner earns every cent. U.S. Open courses are set up to be particularly tough, and the tournament is often won by a score close to level par.
The courses are characterized by long holes with narrow fairways bordered by punishing rough, while the greens are slick and tricky.
Betting on the U.S. Open is always popular as bettors try to work out which player will cope best with the special demands of the tournament.
Where will the 2023 U.S. Open be held?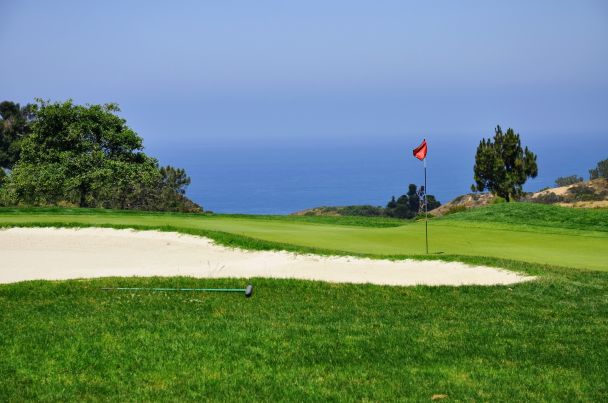 U.S. Open
Los Angeles Country Club, Los Angeles, CA
6/15/2023 - 6/18/2023
The US Open will break new ground in 2023 when the championship is staged at the Los Angeles Country Club for the first time in its history.
The club has staged a small handful of USGA tournaments in the past, most recently the 2017 Walker Cup, but the US Open represents a bold new chapter in its long history.
Established in 1897, just two years after the US Open, the club occupies one of the most valuable pieces of real estate in the world, sitting adjacent to the internationally renowned Beverly Hills, to which it moved in 1921.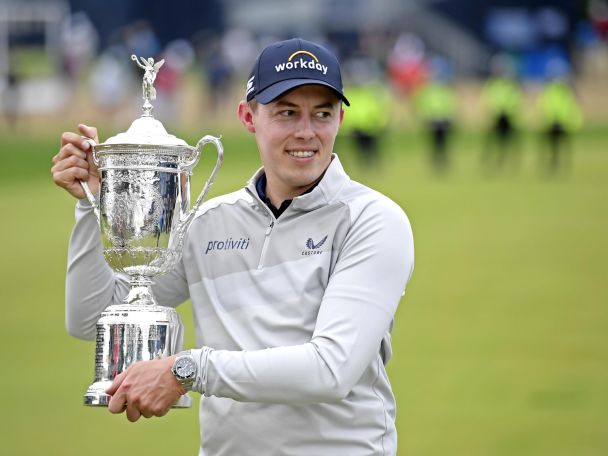 2022 Champion
Matthew Fitzpatrick
Fitzpatrick won the US Open at Brookline after holding off playing partner Will Zalatoris in a thrilling final round.
The victory puts the 27-year-old from Sheffield in good company after becoming just the second man - after the great Jack Nicklaus - to win the US Amateur and US Open at the same venue.
Best 2022 U.S. Open offers
How do I bet on the U.S. Open?
What type of bets can I make on the U.S. Open?
What are the best sports betting sites for the U.S. Open?
Can I get a good welcome bonus?
Can the U.S. Open betting be done on my mobile?
U.S. Open betting promotions
Sign-up bonus
Many U.S. Open betting sites will offer generous bonuses for new customers who sign up to wager on the tournament. When you place your first bet, a multiple of that stake will be added to your account. Check the terms and conditions for full details and any restrictions.
2nd/3rd insurance
Selecting the winner from a field of more than 100 top golfers is a serious challenge. If your chosen player finishes second, or even third, on the leaderboard at the end of the tournament, some U.S. Open golf betting sites will refund your stake, or a proportion of it.
Extra places
Like all Majors, the U.S. Open is contested by the best of the best, but the scores at the end of the tournament are often so close, one shot could make all the difference between first and second. Therefore, it's always wise to keep an eye out for sportsbooks offering up to 10 extra places on each-way bets for the event.
In-play betting on the U.S. Open
Golf is a sport that is perfect for in-play betting. The changes in fortunes, and the breaks between shots, mean there is plenty of time to wager while the action continues.
Digital technology has advanced so far in recent years that U.S. Open golf odds can be updated instantly according to the state of play.
That means, even though the tournament is under way, you can still place a bet. For instance, if Tiger Woods is three over par after nine holes of his first round, you can still wager on him to make the cut, or even to win the event, likely at much higher odds than he would have been before the tournament began.
However you want to enjoy U.S. Open betting, you are sure to find a way to get closer to the action that suits you and your betting strategy.
The level of interest in Major tournaments means there are a host of options when it comes to U.S. Open golf betting online. It's essential to do some research to find out which players are in form, and which play well at the host club.
It's also advisable to look out for good offers and promotions for new and existing customers around such a prestigious tournament. A good sportsbook will have a wide variety of markets and will return a greater proportion of stakes to bettors. Always compare odds to see where the prices are more in your favor.
New customers are often offered a free bet to make their first experience of U.S. Open golf betting even more enjoyable.