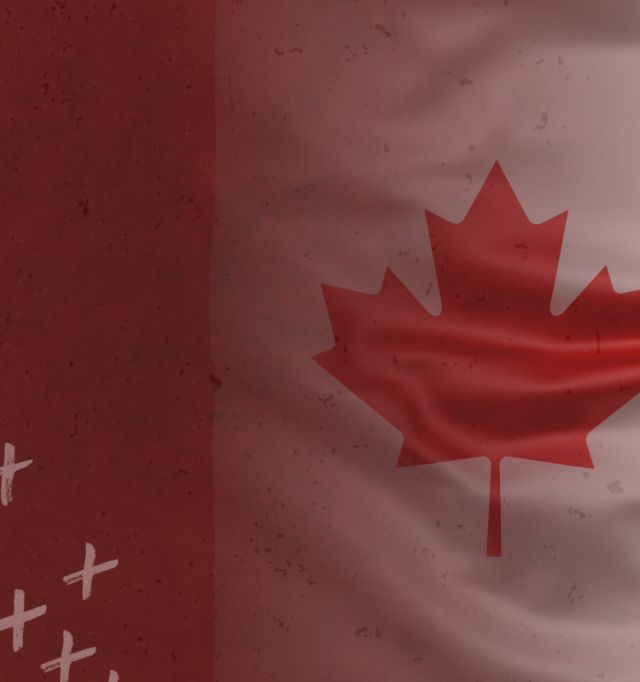 Canada online sports betting laws
In Canada, hockey reigns supreme. Nearly 60% of sports fans in the country follow the National Hockey League (NHL), with football, baseball, soccer and winter sports all popular, too. Sport is a huge part of life in Canada, with fans getting even closer to the action by betting on it.
Is sports betting legal in Canada?
Yes, it is legal to take part in online sports betting in Canada. However, it's worth checking the minimum age for legal betting, which varies between 18 and 19 according to your location. If you use a website operated within the country or province, that sportsbook must hold a valid online gaming license issued by the federal government.
When it comes to Canadian sports betting on offshore sites, the law is unclear about whether this is legal or not. But it is worth noting that there have been no prosecutions, or even arrests, of people taking part in offshore Canada sport betting. The reason for this complexity is that Canada's sports betting laws are outdated and in need of revision – particularly in the wake of the rise in popularity of online betting.
Gambling in all forms used to be completely legal in Canada. This changed in 1892 with the writing of the Canadian Criminal Code, which suggested all forms of gambling be outlawed. Over the years betting laws were slackened and the authorities tended to turn a blind eye to the more socially acceptable forms of gambling. An extra layer of complication is added by the fact that each Canadian province and territory has its own set of laws – it is always worth checking these out, depending on where you are located.
As the law stands, companies should not operate any illegal online gambling service within Canada. However, it does not stipulate that Canadian bettors should not take part in online gambling. This leads to the general understanding that, as long as you are of legal age, accessing offshore betting sites in Canada does not constitute an illegal activity. You can feel free to play on them.
Moreover, Canada does have a Responsible Gambling Council , an independent non-profit organization that works to help victims of problem gambling. If you want to enjoy online sports betting in Canada, you have a vast array of websites to choose from. Many are based in the country and many more operate offshore.
Single-game online sports betting in Canada
Our interactive map shows the status of betting in each Canadian province and territory. Betting is legal nationwide, but some provinces only allow parlay betting – bets made up of multiple selections, rather than a single one. Other provinces allow single-game online sports betting, as well as parlay betting.
Also note that many licensed offshore websites offer legal alternatives, and our map represents provincially regulated options only.
What odds format is used in Canada?
American odds
When you want to enjoy Canadian sports betting, you will find that sportsbooks present their prices in the American odds format. This is in contrast to decimal odds and fractional odds, which are used in other parts of the world.
Let's bet on Calgary Flames to win the North division of the NHL in the coming season. This might be expressed as +500. That means for every $100 you stake you will win $500, plus your stake, for a total return of $600.
If the same bet was shown in decimal odds, as used in Europe and Australasia, the price about the Flames would be 6.0. That means if you stake $100 and the Flames win, your return will be $600.
The same bet in fractional odds, as used in the United Kingdom and Ireland, would be 5/1. You get five times your stake, plus your stake returned, for a total of $600.
You can compare all three formats using our free bet calculator .
Hockey
Hockey is a source of lifelong devotion for millions of Canadians.
Seven Canadian teams play in the NHL, a competition that was founded in Canada, although it includes teams from the USA today. Montreal Canadiens and Toronto Maple Leafs hold two of the three top spots in the list of winners of the Stanley Cup, the biggest prize in the sport, while no nation has won more hockey gold medals in the Winter Olympics than Canada's men and women.
Hockey is a national obsession, and it's the most popular sport for online betting in Canada, with people betting on the NHL, as well as other leading competitions around the world.
What is the best betting site for Canadians?
Is online betting legal in Canada?
Can I get a welcome bonus?