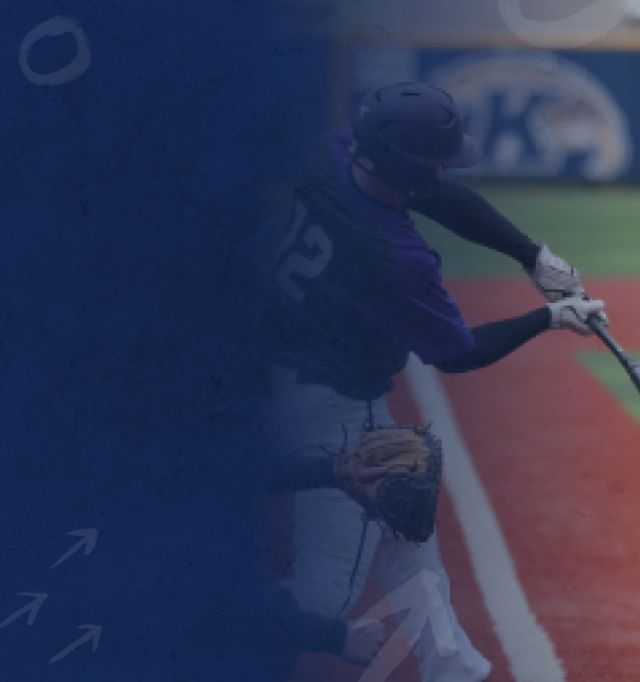 MLB World Series Betting Odds, Picks, & Expert Analysis
The World Series is the pinnacle of baseball. The two best teams in the league go toe-to-toe over seven games to be named world champions. It's a spectacle for fans and bettors across the world as their World Series predictions come to fruition, or fall at the final hurdle. It's also a fantastic opportunity to take advantage of a wide range of World Series betting options and promotions lined up by sportsbooks.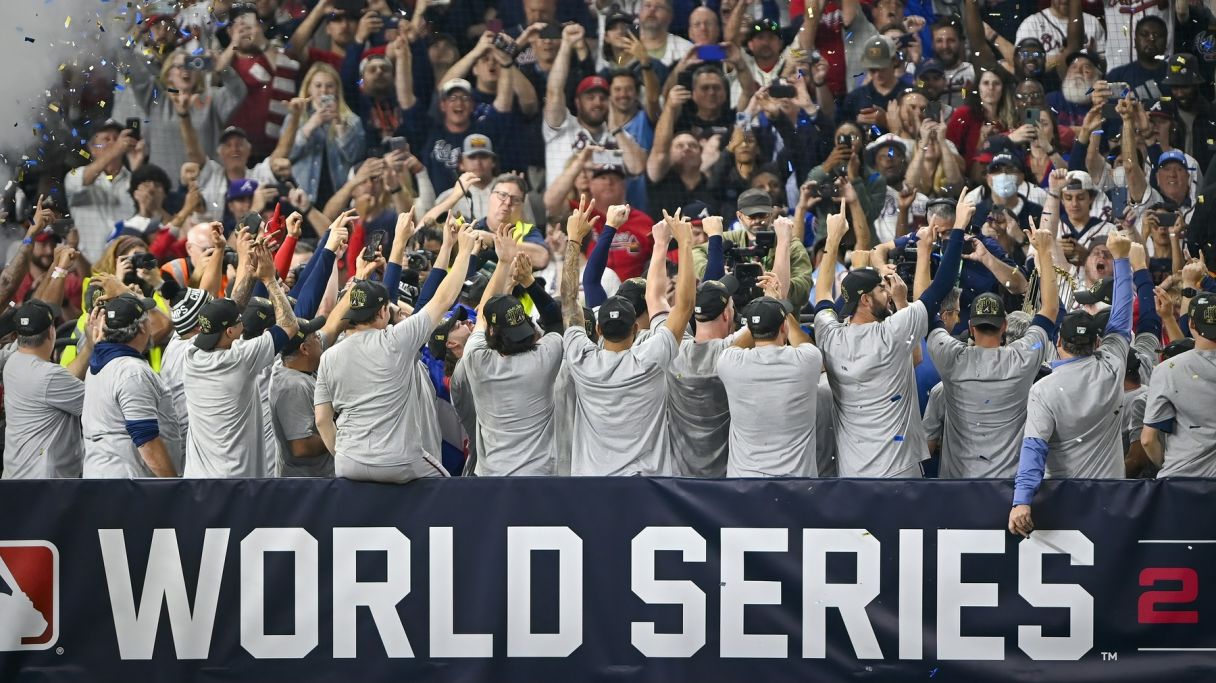 The Atlanta Braves won the 2021 World Series with victory over the Houston Astros - © Jerome Miron-USA TODAY Sports
World Series betting tips
The hardest decision is not necessarily who to bet on or what bets to take when it comes to World Series betting online, but which sportsbook to place your bets with, and it is not just about who has the best World Series odds.
If you already have an account somewhere the decision may seem easy, but the World Series is a great time to take advantage of promotional offers and bonuses.
Some that were offered at sportsbooks heading into the 2021 World Series included a 20% deposit match, a risk-free bet to match your first bet, and a 'deposit $50, bet with $150', to name just a few.
Whether or not an offer is a good one will depend on how much you want to bet. If you are looking to just have fun and place a few small wagers, then a 20% deposit match may not mean much to you, but deposit $50, and being able to bet with $150 may sound a lot better.
World Series: Most popular markets
Sportsbooks offer prop bets throughout the regular season and playoffs but tend to offer even more for the World Series. World Series betting online includes almost every imaginable prop bet.
With the huge array of stats that are recorded in baseball, there is no shortage of markets sportsbooks can post prop bets for. Some of the more common ones include:
How many runs will a player/team score in a particular game?

Will pitcher X throw a no-hitter?

How many home runs will player X hit during the Series?

Will the World Series end with a strikeout?

How many games will the Series last?

The possibilities are endless.
Prop bets will be listed with odds in the form of a moneyline, like in Game Six of the 2021 World Series, a prop bet being offered was the total number of strikeouts Braves pitcher Max Fried would have: over 4.5 @ +130.
That means, if you'd bet that he would record more than 4.5 strikeouts, you would have to bet $100 to win $130 check out our bet calculator to see how much you could win on any given bet.
Betting on the World Series MVP is something fans can do once the match-up becomes official. Odds will often favor the superstars of each team, though that doesn't necessarily mean they will come out with the prize.
Heading into the final game of the 2021 World Series, it was no surprise that Atlanta stars dominated the top of the odds board as the Braves had a 3-2 series lead as pre-game favorite Jorge Soler (+600) delivered yet again to seal the award.
With the game tied 0-0 in the third inning, and two out, Soler crushed a 3-2 pitch from Luis Garcia - a 446-foot dinger that gave the Braves a 3-0 lead that they would never relinquish in an eventual 7-0 win.
A decent pick at the best of times but especially as, prior to the start of the World Series, Soler was available at odds of +3,500.
As for the 2022 World Series, it all depends on who makes it, of course. If the Braves feature once more then Soler will sure be a contender again.
But should the Yankees make it to their first World Series since 2009 then the likes of Aaron Judge, who hit 39 home runs and 97 RBI's in 2021, will be a popular bet for sure.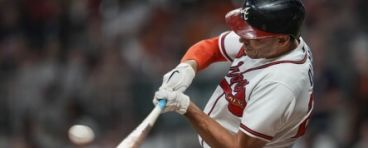 2021 World Series winner
Atlanta Braves
The reigning World Series champions are the Atlanta Braves, who beat the American League champions, the Houston Astros, 4-2 in the best of seven series to win their first World Series since 1995.
After the COVID-19 pandemic had seen the 2020 season played entirely at neutral venues, baseball fans were once again able to welcome their heroes' home – resulting in a thrilling seven months of baseball action.
Live betting on the World Series
It can be pretty frustrating when you want to put a bet on a game only to miss-out because the action has already started.
But fear not. With the wide availability of live betting, you'd need never miss a bet again.
When it comes to World Series betting online, many sportsbooks offer live or in-game betting for every matchup – meaning you can bet on the winner of the game, who wins a particular inning, how many strikeouts the starting pitcher(s) will have, or whether a player will hit a home run.
Sportsbooks are constantly adjusting their odds depending on how the game is playing out and live betting is a popular way to bet on the World Series because it allows you to see how momentum is changing in a game before locking in a wager.
One such bet was hard-hitting slugger Jorge Soler - who had already grabbed two homers in the series to that point - to hit over 0.5 home runs in Game 6 at +360.
His two-strike bomb in the third innings not only cleared the Crawford Boxes in left field, but went over the train track above and clear out of the park to give Atlanta a 3-0 lead - making those who had placed a bet on him very happy.
Best sportsbook offers 2022
World Series betting FAQs
How do I bet on the World Series?
What bets can I make on the World Series?
What are the best World Series betting sites?
Where can I bet on the World Series?
Can I bet on the World Series from my mobile?
Milwaukee
@
Philadelphia
LA Dodgers
@
Baltimore
Cleveland
@
Pittsburgh
San Diego
@
Toronto
San Francisco
@
Cincinnati
Chi. White Sox
@
NY Mets
Arizona
@
Atlanta
Miami
@
St. Louis
Washington
@
Chi. Cubs
Tampa Bay
@
Texas
Detroit
@
Kansas City
Houston
@
Colorado
NY Yankees
@
LA Angels
Boston
@
Oakland
Minnesota
@
Seattle
Cleveland
@
Pittsburgh
LA Dodgers
@
Baltimore
Tampa Bay
@
Texas
Miami
@
St. Louis
Houston
@
Colorado
Boston
@
Oakland
Milwaukee
@
Philadelphia
San Diego
@
Toronto
NY Yankees
@
LA Angels
Chi. White Sox
@
NY Mets
San Francisco
@
Cincinnati
Arizona
@
Atlanta
Washington
@
Chi. Cubs
Detroit
@
Kansas City
Minnesota
@
Seattle
Arizona
@
Atlanta
San Francisco
@
Cincinnati
Milwaukee
@
Philadelphia
San Diego
@
Toronto
Chi. White Sox
@
NY Mets
Detroit
@
Kansas City
Minnesota
@
Seattle
Baltimore
@
Tampa Bay
St. Louis
@
Chi. Cubs
Houston
@
Oakland
St. Louis
@
Chi. Cubs
Colorado
@
Miami
San Diego
@
Detroit
Baltimore
@
Tampa Bay
San Francisco
@
Washington
Kansas City
@
NY Yankees
Philadelphia
@
Cleveland
NY Mets
@
Boston
Arizona
@
Cincinnati
LA Dodgers
@
Texas
Chi. White Sox
@
Minnesota
Atlanta
@
Milwaukee
Pittsburgh
@
LA Angels
Houston
@
Oakland
Toronto
@
Seattle
Kansas City
@
NY Yankees
Colorado
@
Miami
St. Louis
@
Chi. Cubs
LA Dodgers
@
Texas
NY Mets
@
Boston
Toronto
@
Seattle
Baltimore
@
Tampa Bay
Arizona
@
Cincinnati
San Diego
@
Detroit
San Francisco
@
Washington
Philadelphia
@
Cleveland
Atlanta
@
Milwaukee
Chi. White Sox
@
Minnesota
Houston
@
Oakland
Pittsburgh
@
LA Angels
San Diego
@
Detroit
Kansas City
@
NY Yankees
San Francisco
@
Washington
Philadelphia
@
Cleveland
Baltimore
@
Tampa Bay
Arizona
@
Cincinnati
Colorado
@
Miami
Atlanta
@
Milwaukee
Chi. White Sox
@
Minnesota
St. Louis
@
Chi. Cubs
LA Dodgers
@
Texas
Houston
@
Oakland
Pittsburgh
@
LA Angels
Toronto
@
Seattle
NY Mets
@
Boston
San Francisco
@
Detroit
Kansas City
@
Cleveland
Texas
@
Houston
Pittsburgh
@
San Diego
St. Louis
@
Arizona
Toronto
@
LA Dodgers
Last updated: Jul 18, 2:05 PM UTC
Images: © Jim Rassol-USA TODAY Sports, © Gary A. Vasquez-USA TODAY Sports, © Kevin Sousa-USA TODAY Sports, © David Banks-USA TODAY Sports, © David Kohl-USA TODAY Sports, © Albert Cesare / The Enquirer / USA TODAY NETWORK, © Jeff Curry-USA TODAY Sports, © Benny Sieu-USA TODAY Sports