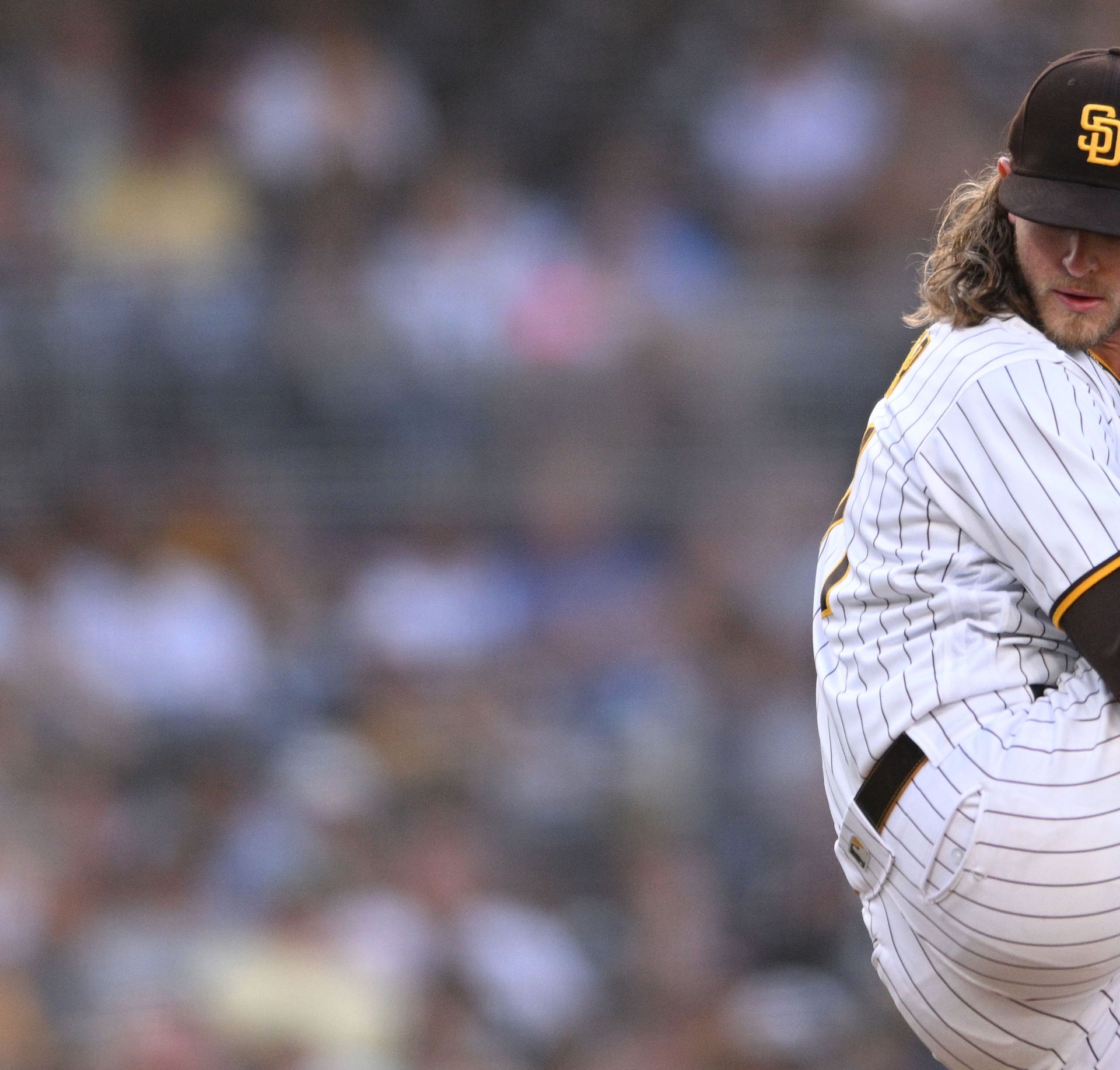 MLB expert weekly picks and predictions
Our baseball handicapper looks at the key televised matchups taking place each weekend, assessing the pitching matchups, battling lineups, those who are hot and those who are not as well as his weekly picks.
How to bet on MLB games: a guide to betting on Major League Baseball online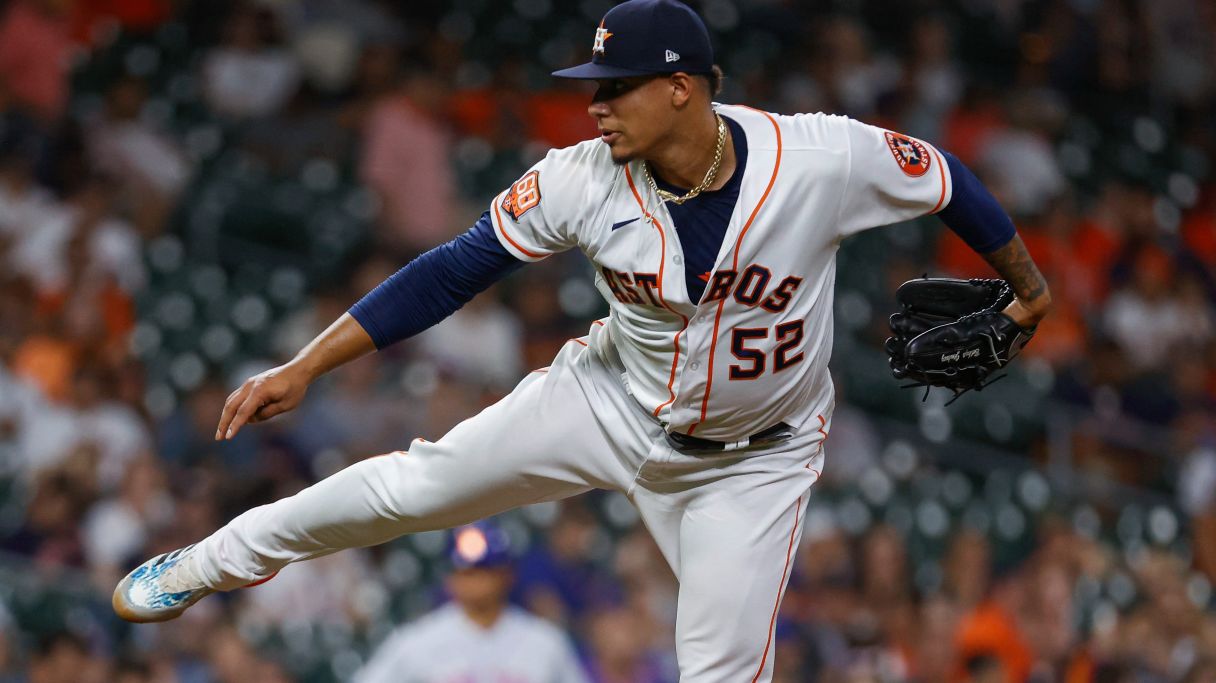 © Troy Taormina-USA TODAY Sports
The MLB Season is often described as a marathon not a sprint, with over seven months of action and roughly 2,430 regular-season games to wager on. During this time, players, teams, and yes, even baseball handicappers will experience highs and lows.
If this is your first venture into the MLB betting world, the most important piece of advice we can offer is to be patient and vigilant with your wagers.
There are plenty of betting options available within MLB, and understanding how each one works and what to look for when placing said wager can be the difference between winning and losing.
So if you often find yourself asking questions like; how does baseball betting work? we are going to break down the most common wagering options and offer up our most important baseball betting advice for each potential wager.
The MLB moneyline bet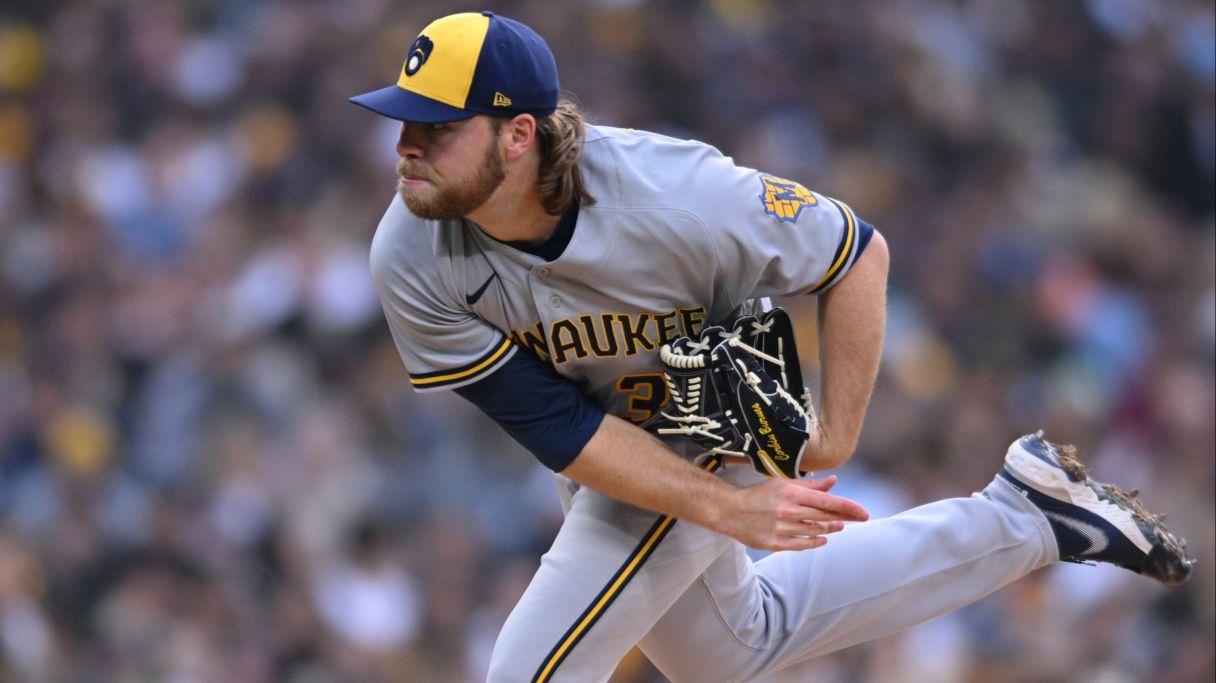 © Orlando Ramirez-USA TODAY Sports
This is the easiest wager to understand, no matter what sport you are betting on. The MLB moneyline betting option allows you to place a bet on the team you think is simply going to win the game. As per baseball betting rules, extra innings are included in the outcome of this bet.
Example: Toronto Blue Jays (-200) at New York Yankees (+140), Monday at 7:08 pm
In the above example, you can see that the Toronto Blue Jays are taking on the New York Yankees at Yankee Stadium on Monday. First pitch is scheduled for 7:08 pm. If you want to bet the Blue Jays to win the game, you would have to bet $200 to win $100. If you want to take the underdog Yankees, you would risk $100 to return a profit of $140.
Betting the MLB runline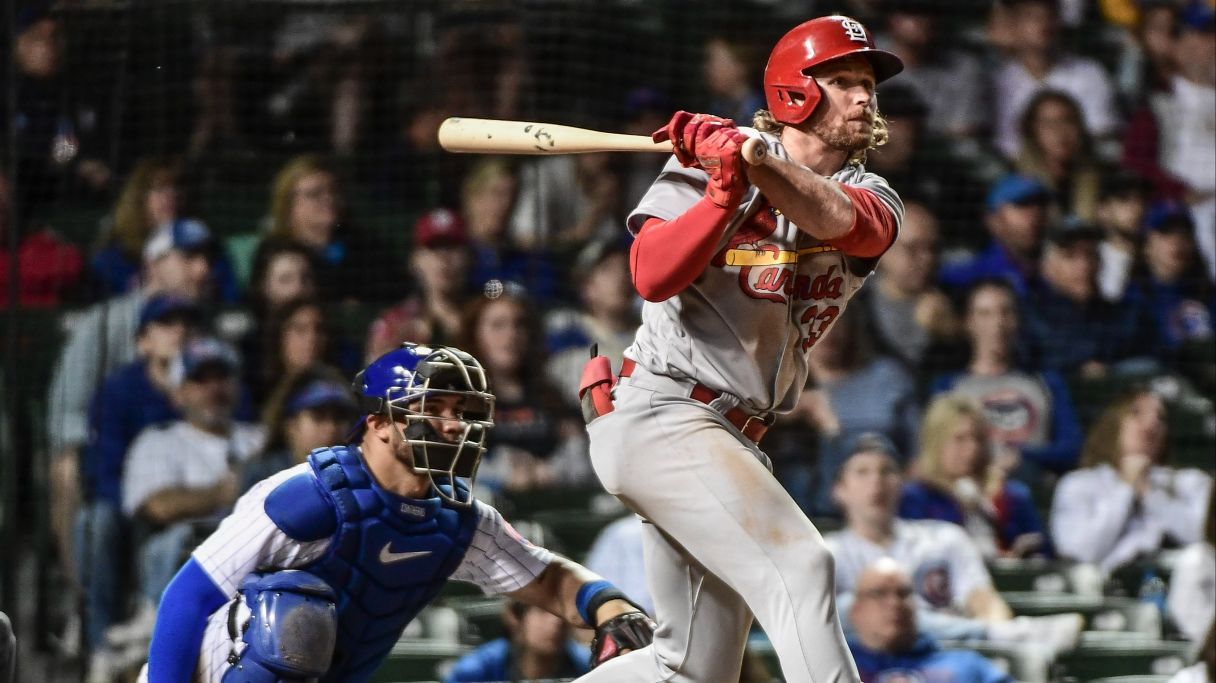 © Benny Sieu-USA TODAY Sports
Baseball utilizes a spread system to add alternative wagering options for bettors. If we look at the above example of Toronto-200 vs New York +140, the runline would look something like this:
Toronto Blue Jays -1.5 (+120) or New York Yankees +1.5 (-200)
This option gives you the chance to take the favorite (Toronto) and get plus-money value on them. The catch is that the Blue Jays must now win by two or more runs in order for you to win your bet. If you think New York has a chance to win, but don't trust them, you can grab them at +1.5 runs, which means if they win the game or lose by exactly one run, you win your bet.
MLB Over/Under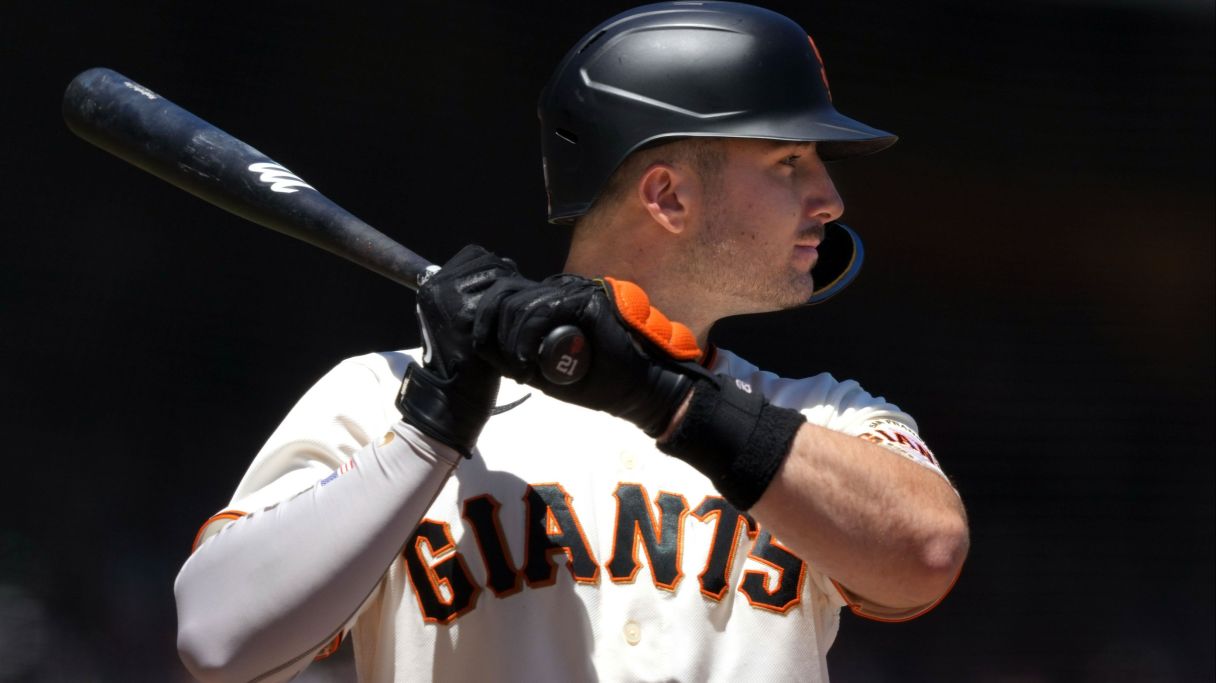 © Darren Yamashita-USA TODAY Sports
The MLB Over/Under betting option is another straightforward concept, as sportsbooks will offer a total for every game that's on the board for the night. You might see totals as low as 6.5 for games featuring two high-caliber pitchers, and totals as high as 12.5 in games featuring pitchers that are not as good or based on the weather forecast.
If we look at an example, you will see this:
Toronto Blue Jays/New York Yankees – "Over" 9.5 -110 or "Under" 9.5 -110
If you think both teams are going to combine to score 10 or more runs, you will bet the over and you would need to bet $110 to win $100. If you think that pitching will reign supreme, you can take the "under" and hope for nine or fewer runs to be scored. Similarly, you'd have to risk $110 to win $100.
Sometimes you will see sportsbooks totals such as 8.0. That means that if the total combined score lands on exactly eight runs, your bet will push, and you will get your wager back.
Futures MLB Bets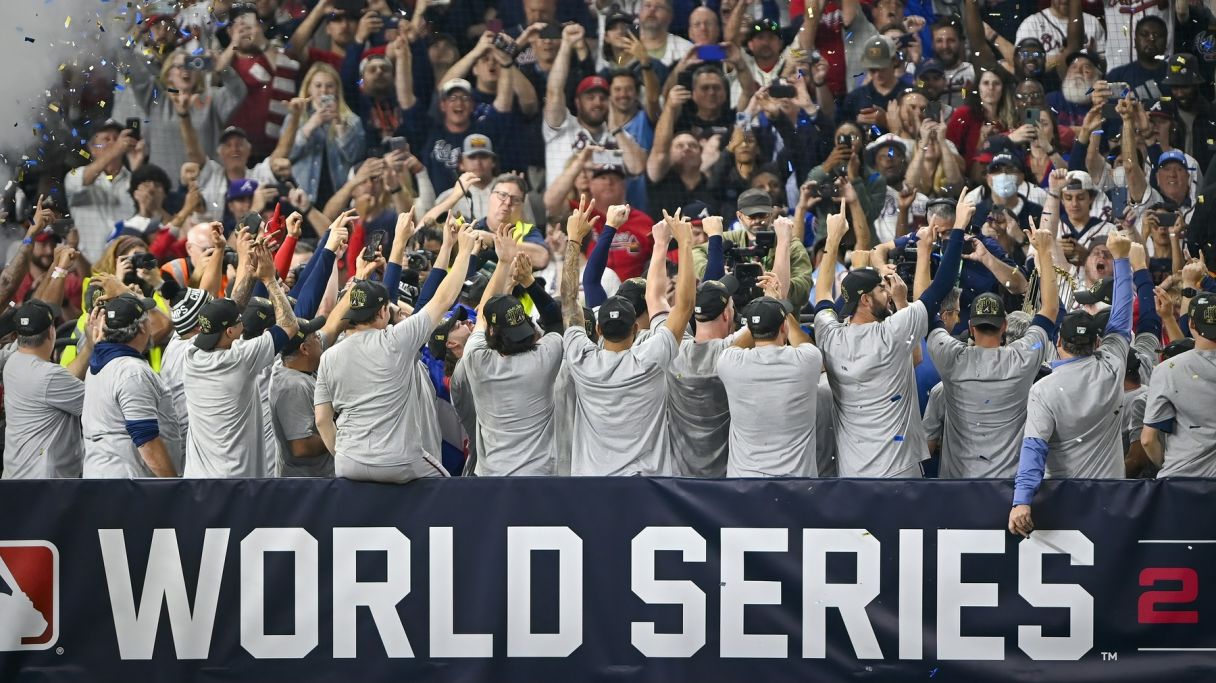 © Darren Yamashita-USA TODAY Sports
If you are fine with having money tied up for seven months or are just interested in putting a few bucks on your favorite team to do well this year, then you can find some big odds on the betting board. There are a number of futures bets you can make in terms of MLB betting, for example:
Who will win the World Series?
This is straightforward. You must pick a team that you believe is going to win the World Series in October. The odds are subject to change daily but once you place your wager, those odds are locked in for you.
Who will win the American League or National League?
This betting option stops one step short of the World Series. You simply bet on which team will make the World Series from their respective leagues. The odds won't be as good, but there is still value to be had.
Picking Divisional winners
This bet is as it sounds. You are picking the team you believe will win their respective division.
MLB Parlays
Parlays can be a great way to maximize the return with limited risk. MLB parlays will consist of two or more wagering options on a single betting ticket.
You could combine two teams, two totals, or one team and one total. The number of games you can parlay is usually capped at 12-15 depending on the sportsbook, but with each added leg comes a higher degree of difficulty – thus the higher odds/payout.
MLB Player Props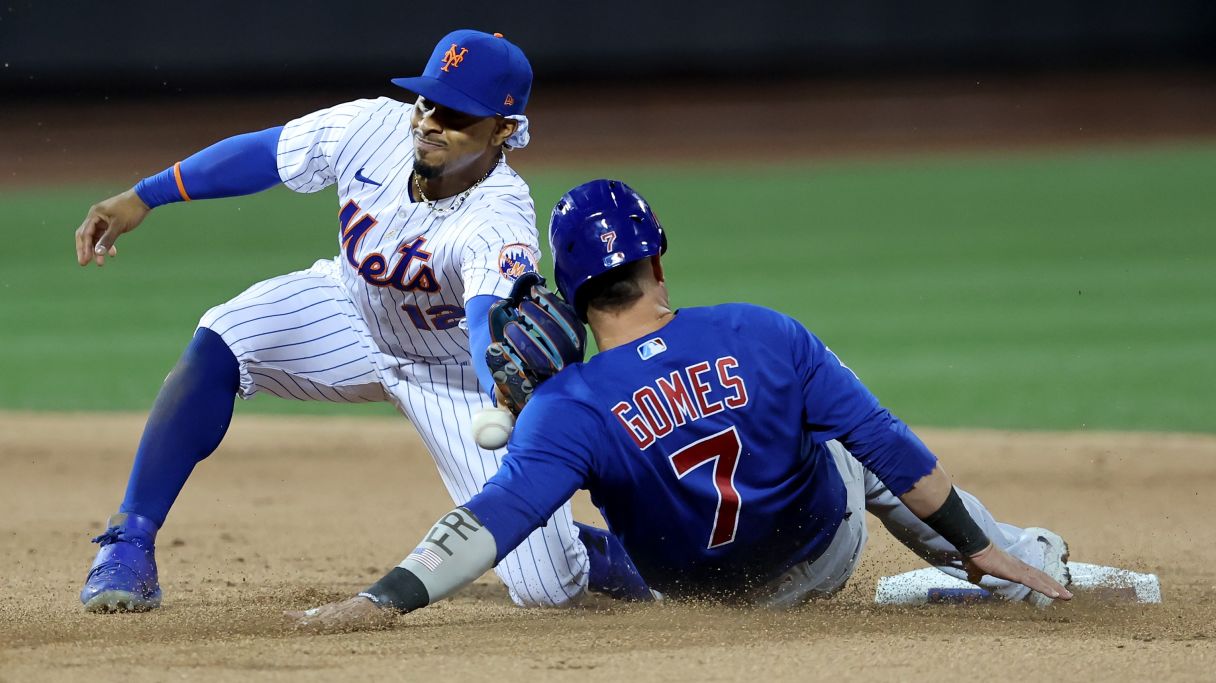 © Jessica Alcheh-USA TODAY Sports
Baseball is the most 'statistically measured' sport as it can be boiled down to pitcher versus batter for the duration of the game. MLB player prop options include:
Will Player X Hit a Home Run?

Over/Under Number of Strike Outs for Pitcher X

How Many RBIs Will Player X Have?
Keeping up to date to date with hot/cold streaks is a great way to find a favorable matchup to place prop bets on.
MLB World Series Betting
As if 2,430 regular-season games weren't enough to wager on: the MLB postseason and World Series add that extra element of excitement for bettors.
MLB Post Season Picks
The most common MLB postseason wagers are typically futures bet on World Series or American/National League pennants. These bets can be placed as soon as the odds are released (before the season) right through to playoff time.
How to bet on baseball and win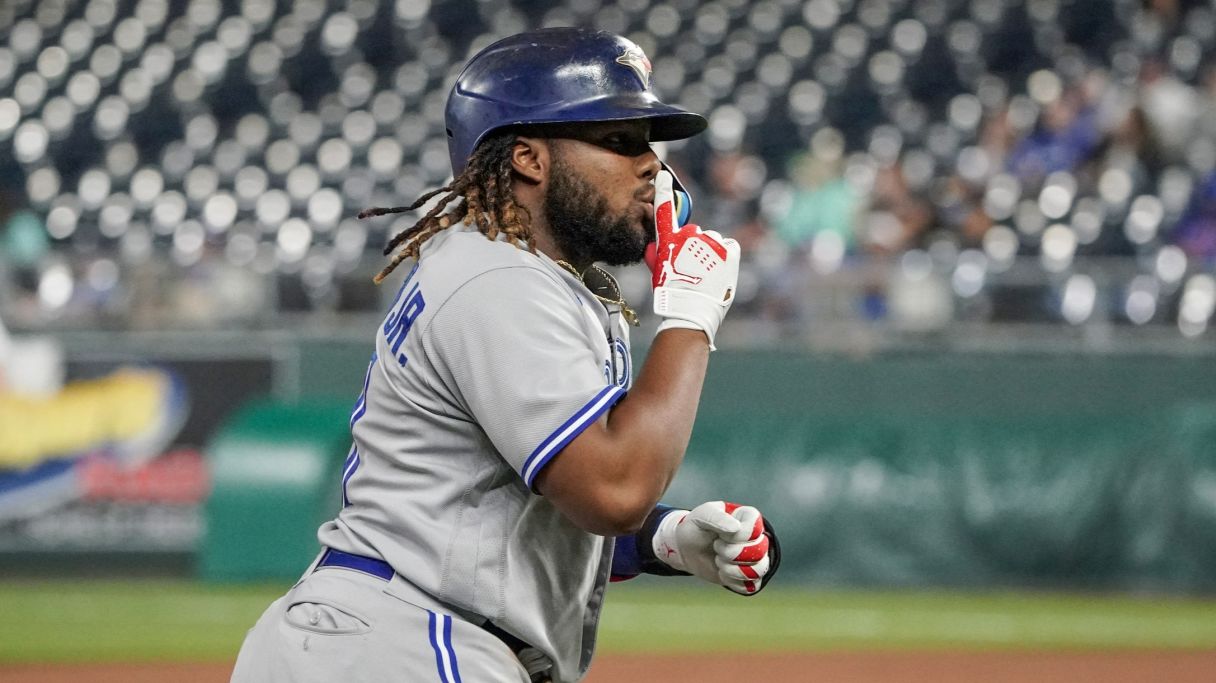 © Denny Medley-USA TODAY Sports
Now that we have explained the main wagering options for MLB, here are some pointers to help you boost your bankroll for the upcoming baseball season.
Moneyline
When betting on MLB money lines, we suggest staying away from extremely high-priced favorites. The best teams in the league lose at least 50 games each season and if you are consistently laying over -150 to bet public teams like the Yankees, Dodgers, or Cubs, you will end up in the negative.
Since 2005, teams that are favored at -150 or higher have won just 63 percent of the games. If you bet them blindly each game, you'd be down -310 units, despite having a positive winning percentage.
Totals
A Major League team rarely has five all-star caliber pitchers. Usually, the No.4 or No.5 pitcher is someone the opposing team is hoping they can sneak by to pick up a win occasionally.
If you can find a spot where the total is relatively reasonable (8.5 or 9.5) and you are getting a chance to bet against both team's No.5 starters, you must take the over.
Futures
These bets last the entire season. Seven months. 213 days from April 1 to October 31. Unless you are throwing a few bucks on your favorite team to win it all, then fine. But if you want to bet daily, having too much exposure on futures bets is a very bad idea.
Chances of them hitting are slim and that will only take away from any profits you do turn betting the daily baseball card.
Best baseball offers 2022
Image: © Orlando Ramirez-USA TODAY Sports