Updated: September 8
Terence Crawford vs Errol Spence Jr pick and betting odds: Elite welterweight duo set to clash - but who is the favorite?
Errol Spence and Terence Crawford look set to clash in one of the biggest 147lb fights of this generation. Both men are on top of their games and the sportsbooks can barely separate them. Thankfully our resident boxing betting expert Tom Craze is on hand to preview the big fight and find the best value bet for you.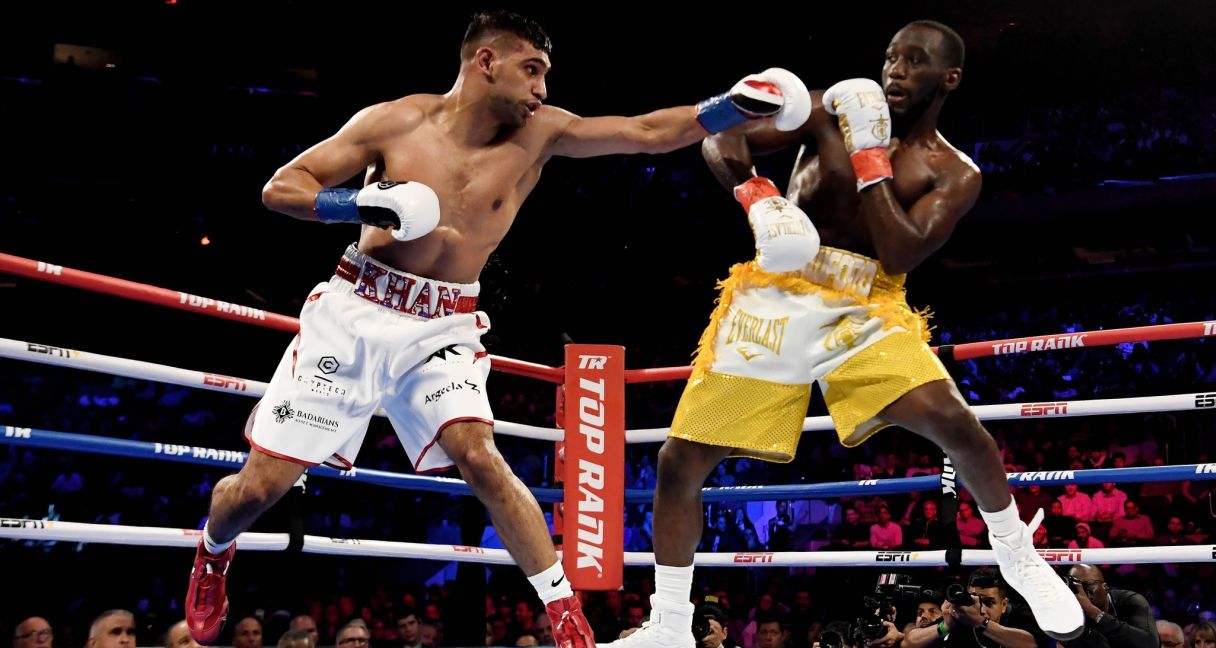 Terence Crawford (yellow trunks) trades punches with Amir Khan. credit: Sarah Stier-USA TODAY Sports
Boxing expert and handicapper. Host of The Boxing Betting Show and contributor to the Transnational Boxing Rankings Board. Full bio here.
| Crawford v Spence | Preview |
| --- | --- |
| Where | Las Vegas, Nevada |
| When | October 2022 |
| Crawford odds | +110 |
| Spence odds | -125 |
| Draw odds | +1600 |
After years of posturing and verbal back-and-forth, a fight between the two best welterweights of their generation is now closer than ever.
With all four major world titles at 147lb held by Spence (IBF, WBA, WBC) and Crawford (WBO), the fact that the victor would be crowned the undisputed divisional champion adds some further gloss to a match-up that has little need for any additional luster.
While a much less commercially lucrative event than its predecessor, the comparisons between Spence-Crawford and the last truly blockbuster welterweight showdown, Mayweather-Pacquiao, are obvious, with one notable exception from a sporting sense: Spence and Crawford are, it appears, far closer to their athletic prime. Both men are unbeaten, and both are at the very peak of their powers. Given that any potential promotional hurdles have now been cleared with the expiration of Crawford's contract with Top Rank - the Nebraskan is now a free agent - there is cautious optimism that one of the finest fights in all of boxing will be made for late 2022.
It is a fight that most good judges of the sport have tabbed as something close to 50/50, and the bookmakers largely agree. At -125, early prices have Crawford (38-0, 29 KOs) as a marginal favorite, with his odds suggesting a 56% win chance. Spence - the physically bigger of the two men - has been given a quote of even-money, or a 50% implied probability, with a draw at +1600 (6%).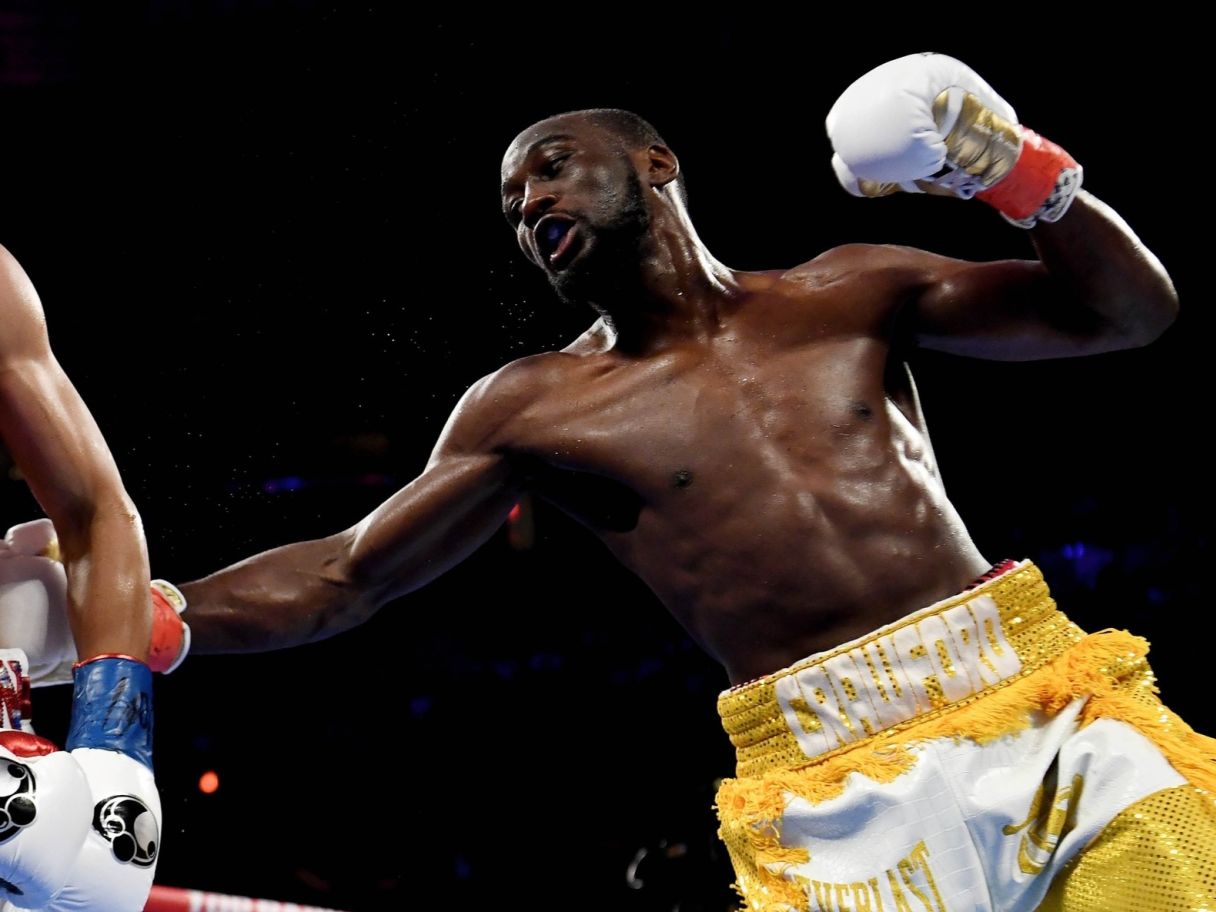 Terence Crawford had far too much for Amir Khan Pic: Sarah Stier-USA TODAY Sports
Having won world titles in three weight divisions - 135lb, 140lb, and 147lb, Crawford boasts the more accomplished resume, but there is little doubt that Spence has the greater body of work specifically at welterweight, where he has campaigned his entire career. Wins over Yordenis Ugas, Danny Garcia, Shawn Porter, Kell Brook and more read like a divisional Who's Who of recent years.
In terms of picking a winner for Spence-Crawford, bettors should be aware that this is a fight likely to be decided by the finest margins. Crawford will come into the contest looking to extend a knockout streak dating back six years - presuming a date is confirmed before the of the year - but this is one that looks destined for the scorecards.
Crawford vs Spence free boxing pick:
Terence Crawford vs Errol Spence Jr tale of the tape
| Terence Crawford | Tale of the tape | Errol Spence Jr |
| --- | --- | --- |
| 34 | Age | 32 |
| 38-0, 29KOs | Record | 28-0, 22KOs |
| 5'8" | Height | 5'9.5" |
| 74" | Reach | 72" |
| American | Nationality | American |
As you can see from our tale of the tape, Terence Crawford has had more knockout wins than Errol Spence Jr has had fights. Crawford is two years older than Spence, and while he has a two inch reach advantage, he is 1.5 inches shorter than his opponent.
Spence has a perfect boxing record. He has won all 28 of his fights and finished 22 of those bouts inside the distance. Crawford also has a flawless record with 29 stoppage wins out of 38 fights.
With both men so evenly matched, it appears this fight will go right down to the championship rounds.
What have Crawford and Spence said about the fight?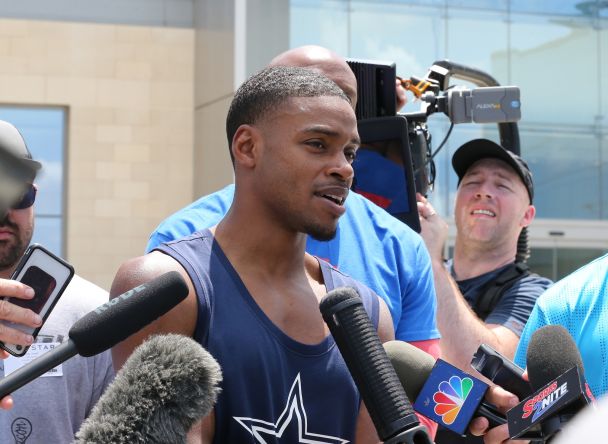 Both fighters have been both respectful but extremely confident in the build up to the fight. Despite each man claiming the other doesn't want the bout to happen in the past, there is definitely an element of admiration between the two.
Errol Spence Jr
'I want Terence Crawford next. That's the fight that I want. That's the fight everybody wants. Like I said, I'm gonna get these straps and I'm gonna go over there and take his s**t too. Terence Crawford, I'm coming for them belts.'
Terence Crawford
'There's nothing standing in the way from us fighting. There's no promotion company that's blocking it, there's no wrong side of the street, there's no nothing. Let's see who the best welterweight in the world is. Once I beat Spence, if [Jermell] Charlo don't move up, I'm coming for him.
'I just can't wait till the contract gets signed. I get to go to training camp; I just picture myself walking down that aisle to put on a great show. I know me, I've been waiting for this moment all my life to show, everybody that doubt me, who Terence Crawford is. It's right there.'
Pic: : Matthew Emmons - USA TODAY
When is the Terence Crawford vs Errol Spence fight?
No official date has been set in stone for the megafight between welterweight kings Errol Spence and Terence Crawford. But it is believed the bout will take place in Las Vegas, the fight capital of the world, in October 2022.
This fight has been years in the making, with both men repeatedly insisting they desperately want to own all the belts at 147lbs. Hopefully we see it later this year.