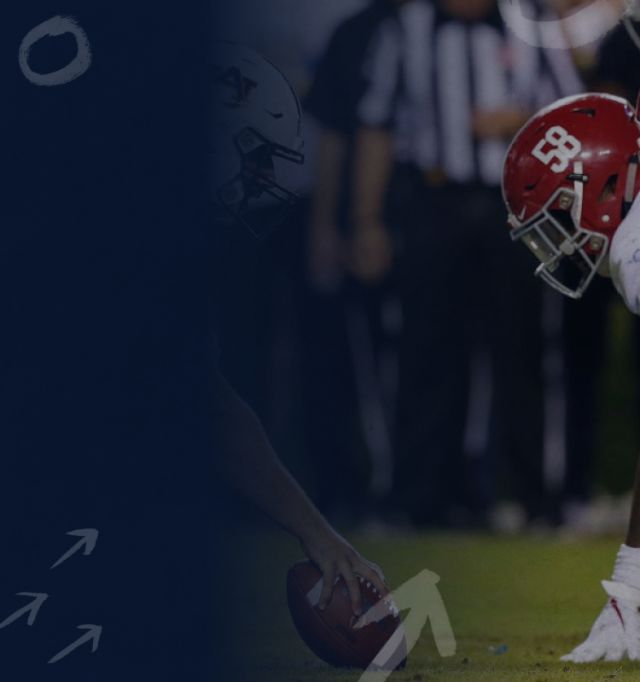 College football picks: Week 13
Our home to weekly college football picks and betting tips. Here our college football handicappers preview the best Week 13 picks from the college football season. We've looked at the weekend slate and picked out three best bets, including those with playoff and Bowl game aspirations
College football: Week 13 picks
Ohio State Buckeyes (10-1) @ Michigan Wolverines (10-1)
WHERE: Michigan Stadium
WHEN: Nov 27, 12:00pm ET
SPREAD: Ohio State -8.5 | O/U 64.5
A huge rivalry game is scheduled for this Saturday with the Ohio State Buckeyes going to hosts Michigan for one of the best matches in college football. The away team is favored by more than a touchdown for this one – clearly the bookies don't seem to think that Michigan has much of a chance and I won't look at the two sides here. The Wolverines are good enough to cover the number, but they could also get blown away, just like Michigan State last week. I am looking towards the total for this one mainly because I don't think we will see a shoot-out. Michigan has a very good defense, while the Buckeyes showed time and time again this season that it's extremely difficult to score against them once they get that offense going. Even though I think we'll see a lot of points, 64.5 seems way too big. Because it's a rivalry and because I expect the two defenses to be elite, give me the under for the cash.
Pick: Under 64.5 points -110
Oklahoma Sooners (10-1) @ Oklahoma State Cowboys (10-1)
WHERE: Boone Pickens Stadium;
WHEN: Nov 27, 19:30pm ET
SPREAD: Oklahoma State -4.5 | O/U 49.5
Oklahoma State will be favored for the first time against Oklahoma since 2013 this weekend, and you can't look past Oklahoma State in this one. For the first time in almost a decade, they are actually the better football team compared to their rivals. They have a better defense and a more fluid offense that should be able to coast past this Sooners team. Oklahoma is just not very good this season, as they have issues on their defensive side of the ball, as well as at the QB position. I don't see Oklahoma State missing the chance to grab a big victory over Oklahoma as they have been the underdogs in this clash for eight years. This is the most important match of their season and I expect them to dominate and cover the number.
Pick: Oklahoma State -4.5 -110
Alabama Crimson Tide (10-1) @ Auburn Tigers (6-5)
WHERE: Jordan-Hare Stadium
WHEN: Nov 27, 17:30pm ET
SPREAD: Alabama -19.5| O/U 55.5
Auburn host sAlabama this Saturday for another edition of the Iron Bowl, one of the most exciting matches of the college football season every year. This year, however, the party might not be that impressive. Auburn is coming into this one off the back of three straight losses, and they are also without their star quarterback Bo Nix, who will be missing the game due to injury. With one loss in their column, Alabama will surely look to beatdown their rivals in this match-up, as they need "style points" for a spot in the playoffs. We saw last year that style points are indeed important for the committee, so Alabama will look to score as many points as possible and, without Bo Nix, it's quite hard to see Auburn doing much on offense in this one. While the spread seems very high at first glance, it gets more and more tempting every time you look at it. I expect Alabama to win by at least 30 points in this match – I'm taking their side.
Pick: Alabama -19.5 points -110