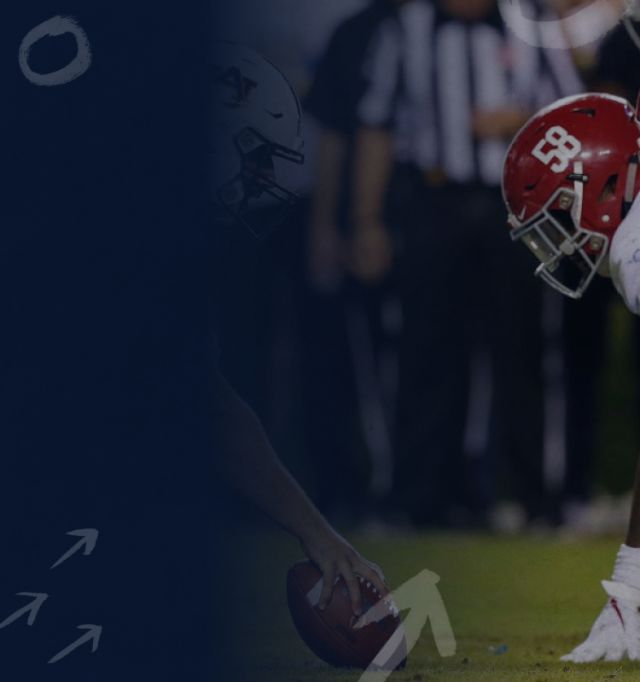 College football picks: Week 14
Our home to weekly college football picks and betting tips. Here our college football handicappers preview the best Week 14 picks from the college football season. We've looked at the weekend slate and picked out the biggest game, and where your money should go in it, as Georgia take on Alabama.
College football: Week 14 pick
Georgia (12-0) @ Alabama (11-1)
WHERE: Mercedes-Benz Stadium
WHEN: Dec 4, 4:00pm ET
SPREAD: Georgia -6.5 | O/U 48.5
Georgia and Alabama are scheduled to write another chapter in their rivalry this Saturday in Atlanta when they face each other for the SEC Championship Game. Alabama is going to be an almost seven-point underdog for the first time since 2008 in this one, and the first time since 2015 when they have been an underdog in this fixture. The weather looks clear for Saturday, so we should have the right conditions for a good football game.
Georgia has been head and shoulders above any other team in the country in 2021. They completed their undefeated regular season last week, with a 45-0 win against Georgia Tech, and looked unstoppable, so far. The Bulldogs' defense allowed only 7 points per game in 2021 (on average), something to worry about for the lacklustre Alabama offense. Even though their defense is their star of the show, their offense is good without being great (27th overall). Georgia's offense has been averaging 40 points per game in the regular season this year. With outstanding playmakers in their defense, as well as their offense it's hard to look past Georgia in this spot. It's true that Kirby Smart has been outcoached and defeated by Nick Saban at every step in his coaching career, but the difference in talent between these two teams is too big to be ignored.
Alabama had what can be considered a poor season for their standards. They enter this game 11-1, but Nick Saban can't be happy with the level of play the Crimson Tide has shown this year. They almost got beaten by Auburn last week in the Iron Bowl, and that wasn't the only match this season that Alabama barely won. Their offensive line is really weak, so I expect Georgia to be able to get to Bryce Young in this one. I don't think Alabama will be able to get the offensive unit rolling, and that will be a major issue if you want to keep up with this Georgia team.
As long as we can bet on Georgia to win by a touchdown in this one, that is the play in my opinion. They looked impressive in all of their big matches this season, beating Arkansas 37-0, Auburn 34-10 and Kentucky 30-13. The Bulldogs are definitely battle-tested and have almost a decade of losses to avenge in this match-up from Saturday. Bryce Young can beat anyone in the country if he gets into the zone, but I don't expect Georgia to allow him to get comfortable in this one. They are too dominant on both their offense, and defense to look past them in this match-up.
Back Georgia to win and cover in the SEC Championship Game, this upcoming Saturday.
Pick: Georgia -6.5 -110