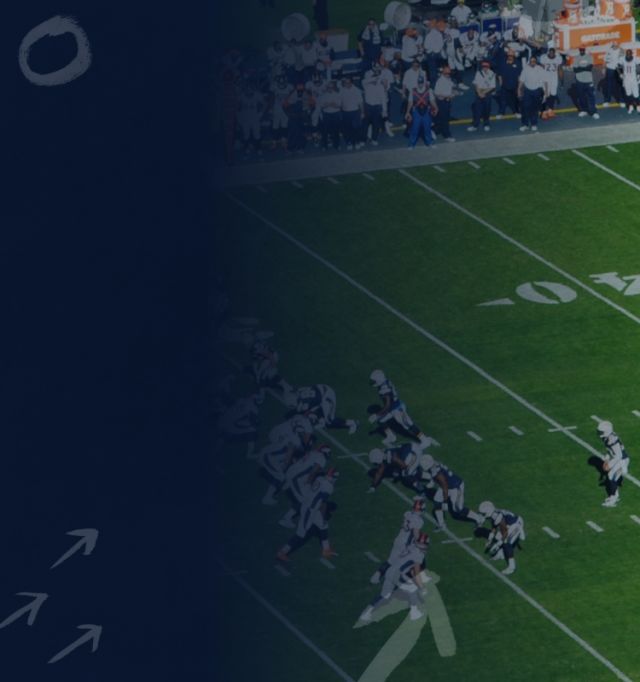 NFL Picks: Week 10
Our home to regular NFL picks and betting tips. Our NFL picks hub features weekly best bets, Monday Night Football Previews and the best sign-up offers across a host of different sportsbooks for anybody interested in betting on the National Foootball League.
Cleveland Browns @ New England Patriots
WHERE: Gillette Stadium
WHEN: Nov 13, 12:00pm ET
SPREAD: PSU +1 | O/U 48.5
Sunday sees an interesting match-up between the New England Patriots and the Cleveland Browns in the Gillette Stadium. With Browns running back Nick Chubb out for this one, I really like the under as a play here. Pats QB Mac Jones improved in the past couple of weeks, but this Patriots team is still more run-oriented and like to take things slow. Looking at the heavy weather conditions from Foxborough too, I don't see Bill Belichick having a pass-oriented scheme for his offensive unit. And the Browns are in a similar situation, as they look to their running game way more than they look to Baker Mayfield to put up big performances. The total is a bit too high for the styles these two teams have, so I will happily take the under.
Pick: Under 45.5 points -110
New Orleans Saints @ Tennessee Titans
WHERE: Nissan Stadium
WHEN: Nov 13, 12:00pm ET
SPREAD: PSU +1 | O/U 48.5
The Tennessee Titans will look to back-up their brilliant win against the Los Angeles Rams against the New Orleans Saints in this clash. And I'm happy to back them to do just that. This New Orleans team is in a bad spot with their QB situation right now – they don't really have a good replacement for Jameis Winston on deck. The Titans have improved week-by-week this year, and now both their offensive and defensive units are performing at a high level. Derrick Henry might be out with an injury, but Ryan Tannehill stepped up last week. This team is good enough not to have to rely on their star running-back and can grab a win in this match, especially at home. Back the Titans to win by at least a field-goal against the Saints.
Pick: Tennessee Titans -3 points -105
Detroit Lions @ Pittsburgh Steelers
WHERE: Heinz Field
WHEN: Nov 13, 12:00pm ET
SPREAD: PSU +1 | O/U 48.5
The Pittsburgh Steelers hosts the Detroit Lions as they look to build upon their walk-off success against the Chicago Bears on Monday Night Football. I believe we can take advantage of the slow market, with this one because the Pittsburgh Steelers haven't exactly been an under team, this season – not at home, at least. Those outdoor conditions from Pittsburgh facilitated some high-scoring matches this season and the Detroit Lions are actually a better offensive team than at first glance. Their defense is atrocious, but their offense can put up some points. And they will face a Steelers team that is on a short week in this spot while the Lions are coming off a bye week. I like their chances to score some points here, and for this game to go over the total.
Pick: Over 42.5 points -110
Monday Night Football preview: Week 10
Los Angeles Rams (7-2) @ San Francisco 49ers (3-5)
WHERE: Levi's Stadium
WHEN: Nov 15th 8:15pm ET
SPREAD: 49ers +4 | O/U: 49
SoFi Stadium, the home of the LA Rams hosts this season's Super Bowl and the Rams have gone all in to host the party. They traded past and future first round picks to upgrade from Jared Goff to Matt Stafford at QB, surrounded him with enticing targets and have reaped the reward on offense. Stafford is throwing the ball quickly to all points of the field. He's averaging over a yard and a half further per play than defenses faced usually allow. The team's scoring over five more points per game than par and six of their seven wins have been by two or more scores. Stafford has opened up the deep pass, already completing as many such attempts as the Rams managed in the whole of last season and even with a slightly below par ground game, they have been vying to be the number one NFL offense.
Cap constraints have meant the top five defense from 2020 has taken a step backwards. They are above average against the pass, but below par on the ground and overall ranked just inside the top ten. But they've emptied the coffers to add Von Miller's pass rush on deadline day to bolster the defense in readiness for knockout football. They are all but certain to make the post season, but trail the Cardinals for the top seed.
San Francisco are torn between attempting a Super Bowl reprise with Jimmy Garoppolo, who took them to the big game two seasons ago and a complete reboot under mobile rookie QB Trey Lance. For now, it's Garoppolo's show, fitness permitting. After an injury hit 2020, SF has returned to similar 2019 levels on offense. They are above average throwing the ball, but at only half the rate of LA's over performance, they favour short passes over the deep balls and have a turnover differential of minus 9. That's hampered their scoring rate. They only score a point per game more than their opponents usually allow. Their revamped run game is above average, although those number do include a heavy dose of Trey Lance as a week 5 starter.
Defensively, SF has dropped from 2nd in their Super Bowl season, to 6th and now currently mid pack. They allow 1.1 points per game more than the offenses they've faced score on average. SF are projected to have a marginally losing record in 2021. Each of their three wins has come by an average of 8 points against opponents with a similarly low expectation, whereas the Rams have beaten such rivals by an average 18 points, scoring 35 points per game. The Rams would be taken to win by nine points at a neutral venue and a total of 53 points.
Home field, divisional rivalry and an easing of SF's poor turnover rate brings that closer, but the visitors are still taken to win by 5 which is very close to the current spread of 4. So, over the current total of 49 points is suggested.
Pick: Over 49 points