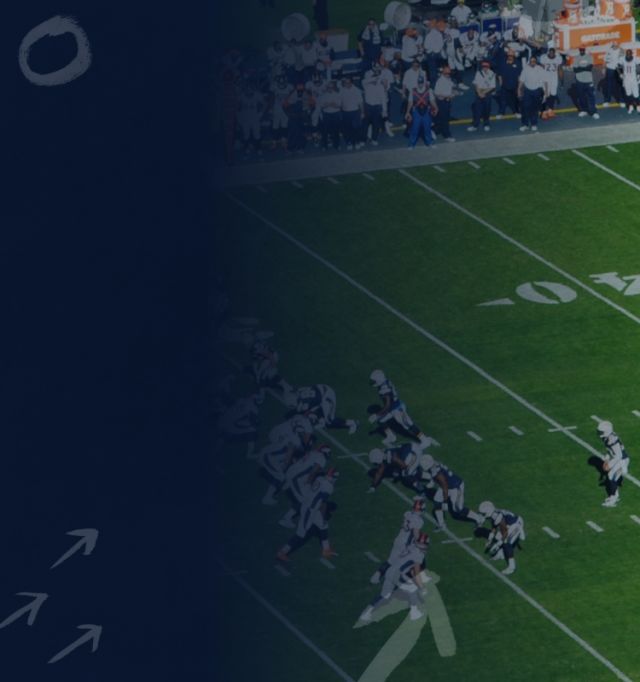 NFL picks: Week 12
Our home to regular NFL picks and betting tips. Here we preview the best picks from Week 12 of the NFL season. Our NFL handicappers assess the weekend slate and pick out three best bets, plus a Monday Night Football Preview and MNF pick.
Minnesota Vikings (5-5) @ San Francisco 49ers (5-5)
WHERE: Levi's Stadium
WHEN: Nov 28, 16:25pm ET
SPREAD: 49ers -3 | O/U 48
The San Francisco 49ers are scheduled to host the Minnesota Vikings this Sunday, for one of the most interesting NFC clashes of Week 12. With playoff aspirations being at stake, both teams will look to back up their recent wins. Even though Kirk Cousins & Co. look like an interesting underdog to back in this spot, I am actually more enticed by the total. Neither of these two teams has a very impressive defense. San Francisco changed their offensive scheme in the past two weeks, as they rely way more on their running game. This doesn't bode well for Minnesota, who has one of the worst run defenses in the league. On the other side, Kirk Cousins is playing at an elite level right now. Considering the great pieces he has in his offense, the Vikings should be able to score 25+ points. The total of 48 seems a bit low, especially considering what these two teams bring to the table. I expect a shoot-out in this one, so I will play the over.
Pick: Over 48 points -110
Los Angeles Rams (7-3) @ Green Bay Packers (8-3)
WHERE: Lambeau Field
WHEN: Nov 28, 16:25pm ET
SPREAD: Green Bay -1 | O/U 48
The biggest match of the Thanksgiving Weekend takes place in Green Bay, where the Packers will host the Los Angeles Rams. Aaron Rodgers's side looks to bounce back after their loss against the Vikings, and Lambeau Field in November seems the perfect place to do so. Once again, I am looking towards a total for this match-up. The Rams offense didn't look that good this year against elite opposition. Their defense might be elite, but Matthew Stafford and his teammates struggled when they faced good defenses in 2021. And the Packers have turned it up on defense in recent weeks. It's going to be cold and windy in Green Bay this Sunday, so not exactly ideal conditions for a high-scoring game. The Los Angeles Rams are also used to playing in a dome back in California, so the conditions of play are not suitable at all for them to play a fast-paced offensive game. I expect this to be a low-scoring game, with the two defenses shining more than the general public expects them to. Give me the under for this one.
Pick: Under 48 points -110
Cleveland Browns (6-5) @ Baltimore Ravens (7-3)
WHERE: M&T Bank Stadium
WHEN: Nov 28, 20:20pm ET
SPREAD: Ravens -3.5 | O/U 48
Our Sunday Night Game of the Thanksgiving Weekend sees the Cleveland Browns traveling to Baltimore, as they try to keep their playoff hopes alive against the Ravens. Personally, I can only see the under as being a good bet for this match. This Cleveland Browns offense is just not very good right now, with Baker Mayfield not being 100%. We saw Cleveland score just 13 points against the Detroit Lions last week, so I don't see them having a great offensive showing against an elite defensive team like Baltimore. On the other hand, Lamar Jackson is not 100% healthy, either. I expect both teams to rely on their running games in this one, with Mayfield and Lamar taking a secondary role. This probably means that we will have long drives eating a lot of the clock. The total seems way too high from what we have seen from the Browns, and the Ravens in recent weeks, so we'll take the under in this game.
Pick: Under 48 points -110
Monday Night Football preview: Week 12
Seattle Seahawks (3-7) at Washington Football Team (4-6)
WHERE: FedExField
WHEN: Nov 29, 20:15pm ET
SPREAD: Washington -1 | O/U 46.5
Monday Night Football features an NFC conference matchup between the current 15th seed, Seattle against WFT, ranked 11th. Seattle is a team used to playoff and divisional success. They've faced 16 post season games since 2012, never falling below second in their division and contested the post season each year, bar 2017. That's not going to be the case in 2021. Defeat would all but eliminate the Seahawks and even a win would leave playoff contention relying on a 10% shot at wildcard participation.
Superficially, the Seahawks' underlying offensive efficiencies aren't that of a struggling side. They pass for a couple of tenths of a yard further than the defenses they have faced typically allow and they are an average running team. They've been much less successful at turning those yards into points. The opposition they've faced allow 22.2 points per game, but Seattle is scoring just 19.4 points per game.
That's caused by a 30th ranking for third down conversion, a hangover from 2020 when they were 27th following a decade of being no worse than midtable, but it's hurting them in 2021. The Seahawks have settled on Russell Wilson under centre, but he's been sacked on 10% of his dropbacks, which implies a protection issue, missed routes have also contributed to a broken offense that has confounded the coaches. Seattle has a good 3rd down defense, but is stuck in a toxic mix where allowing an average of just 18 points per game since week 5 has led to just one win and five losses.
Washington Football Club hasn't given up hope of playing knockout football. It's currently a one in four chance they'll play the post season and that would rise to one in three with a win over Seattle or fall to one in ten with a loss. QB Taylor Heinicke's route to a starting role has been circuitous and prolonged. There were two years between his 2018 debut and his second appearance in an eye-catching defeat to the future Super Bowl champions during last year's wildcard game. His elevation to starter in week two has led to steady improvement from the 28 year old.
Out playing Tom Brady in the week 10 defeat of Tampa was followed by the week's best QB performance when overturning Carolina on the road. He has spent more weeks amongst the bottom third of QB performance, but his stock is on the rise, both in red zone awareness and avoidance of picks.
Defensively, WFC are around average efficiency on the ground and aerially, but their own 3rd down defensive woes have leaked points and they are rock bottom at getting the opposition off the field on 3rd down. Seattle has been marginally the better team in 2021, but home field brings WFT to parity and 46 total points. That's where the lines that have been set by the books, but Seattle is in turmoil, while WFC has an achievable goal and improvement, rather than decline.
Pick: Washington to win outright (moneyline).