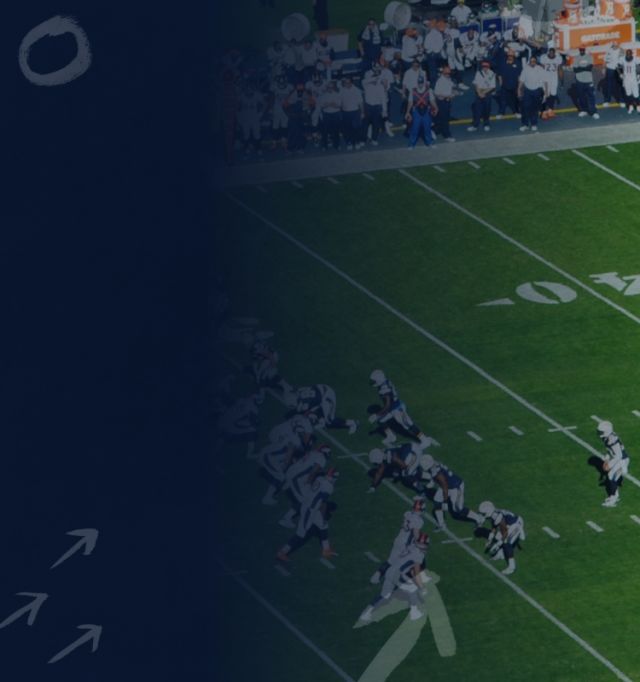 NFL picks: Week 14
The NFL season edges closer to its conclusion, and we've got the picks and betting tips that will get us there. Here we preview the best NFL Week 14 picks. Our NFL handicappers assess the weekend and pick out the best bets from slate, including both primetime games on Thursday, as well as a Monday Night Football Preview and MNF pick.
Thursday Night Football pick: Week 14
Pittsburg Steelers (6-5-1) @ Minnesota Vikings (5-7)
WHERE: U.S. Bank Stadium
WHEN: Dec 9, 8:20pm ET
SPREAD: -3 | O/U 43.5
The Vikings host the Steelers for the Thursday primetime matchup this week. Pittsburgh come into this one off a big win over the Ravens, while the Vikings come into this one fresh off of the worst losses in the NFL this season, losing 27-29 to the winless Detroit Lions. As bad as that result was, things are now even worse for Minnesota with the loss of Adam Thielen during that game. Stack that up with Dalvin Cook most likely missing this game as well and you have two of Minnesota's best players out for this one, and two who account for a lot of their offensive production. Alexander Mattison will get the bulk of the carries this week, as he has in Cook's previous three absences. He has done really well when called upon, averaging 149 total yards per game, and finding the end zone twice in that span.
As mentioned above, the Steelers come into this one off a massive win (20-19) over their division rival the Baltimore Ravens. Their defense played amazing, holding the explosive Ravens offense to only 19 points. They racked up an incredible seven sacks, 3.5 coming from TJ Watt alone. They also managed to keep Lamar Jackson out of the end zone and limit him to only 55 yards rushing – no easy feat.
Surprisingly, as bad as both of these teams have played this season, they both still have a shot at the playoffs. Pittsburg sit (8) one spot out of the last playoff spot in the AFC. While the Vikings are (9) two places away from a NFC playoff berth. So, plenty to play for here on a short week in Minnesota.
Both of these teams have been poor defensively ranking towards the bottom of the NFL this year. Vikings have played in a bunch of close games this season, mainly due to their lack of defense, only winning three games all season by four or more. Even worse, they've only won one game at home this season by four or more points. With the injuries that they have and how well the Steelers' defense just played I don't think the Vikings offense can carry them as per usual this season.
Give me the points on a short week with key players missing for the Vikings and how well the Steelers defense just played. I think Pittsburgh keep the momentum going here and cause problems for Kirk Cousins and this offense on a short week. The way that Steelers pash rushed look I think they keep it going and push for that final playoff spot up for grabs.
Thursday Night Football pick: Pittsburgh Steelers +3.5 points +100
Buffalo Bills @ Tampa Bay Buccaneers
WHERE: Raymond James Stadium
WHEN: Dec 12, 4:25pm ET
SPREAD: Buccaneers -3 | O/U 52.5
The Tampa Bay Buccaneers host the Buffalo Bills this Sunday for the final afternoon game of this week's slate. Tampa is 5-0 at Raymond James Stadium this year, while the Bills have a respectable 4-2 record on the road. As it stands, the weather forecast appears to be perfect for football this week, with a temperature of 70°F and 13 mph winds.
The Buffalo Bills will be travelling to Tampa on a short week after a rough game against the Patriots on Monday Night Football. Their offensive weapons were completely annihilated by the impossible weather from Monday night. They had to rely on their running game, which is below average this season compared to the rest of the NFL. Josh Allen has to fill in as their "star running-back", rushing for 39 yards. He also threw for 145 yards, with no interceptions.
Personally, I wouldn't read too much into their defeat against the Patriots. New England has one of the best running games in the NFL this year, and it was simply a bad match-up for the Bills in that weather conditions. Their defence still has some question marks around it for this week, with A.J Klein being placed on the COVID-19 list, and Reggie Gilliam and Efe Obada questionable for this week's match, but their offence should get things rolling this week, after a bad performance this week. I expect the Bills to score some points on the road. They average 31 points per game away from home (scored 30+ points in five out of six games away from home in 2021).
The Tampa Bay Buccaneers return home after a 30-17 win against the Atlanta Falcons last week. Tom Brady threw for 368 yards with four TDs, with Rob Gronkowski catching four passes for 58 yards and two TDs. They are the second touchdown pass-catch tandem for the regular season in NFL's history now, with 90 touchdowns between the two of them. Peyton Manning and Marvin Harrison still hold the record, with 112. Just like last year, the Buccaneers seem to be getting better as the season progresses, and they look like legit Superbowl favourites. Their offence looks as good as expected, while their defence seems to have gotten over the struggles they had in the beginning of the year. I expect Tampa to throw the ball a lot this Sunday, as the Bills pass defence is exploitable.
Tampa Bay to win and cover seems like the logical play for this one, but this is a good spot for the Bills to bounce back. They have the offensive weapons to put points on the board against a Buccaneers' defence that has looked weak more than once this season. After a bad offensive performance against the Patriots, I expect Josh Allen & Co. to be eager to have a big match on the road this week. That's why I like the over for this game. I expect both offences to shine in Tampa this Sunday, so over 52.5 seems like the safest play for this match.
NFL pick: Over 52.5 points -110
Monday Night Football pick: Week 14
Los Angeles Rams (8-4) @ Arizona Cardinals (10-2)
WHERE: State Farm Stadium
WHEN: Dec 13, 8:15pm ET
SPREAD: Cardinals -2.5 | O/U 51.5
An NFC West divisional matchup.
Victory for the Cardinals, currently the number one seed in the NFC, would all but secure the divisional title and even a loss would still leave the rival Rams, current 5th seeds, with little more than a 10% chance of upsetting the pecking order. NFC seeding is also at stake on Monday Night. A Cardinals win would tip their chances of taking the conference bye week to around 60%, whereas a loss would likely hand the Green Bay Packers a slight odds-on advantage in securing a week off at the start of the playoffs.
It's the second meeting between the teams and Arizona is going for a clean sweep after the Cardinals broke the Rams' opening winning streak 37-20 in week 4 in LA. Since then the Rams have only beaten teams with losing records, but lost to winning teams or those still in the playoff picture.
LA pass 60% of the time and for over a yard further per attempt compared to the defenses they've faced. But quarterback Matt Stafford's MVP season has stalled from week nine. Sack and interception rates are up, yardage is down and he's struggled to repeat his early performances during late season losses to Green Bay, San Francisco and Tennessee. The Rams are also a below average running team, who outscore their opponent's typical concession rate by five points per game, but it's been a far from consistent season from the visitors from LA. Defensively, the Rams are league average against the pass, much better against the run, but they still struggle to keep points off the board and concede points at the NFL average.
Arizona managed the loss of quarterback, Kyler Murray with a winning 2-1 record in his absence and they've also dealt with defensive injury, notably to JJ Watt. They mimic the Rams' offensive efficiencies, excelling through the air and below league average on the ground, while outscoring their rivals by just over five points per game. Before his injury, Murray posted a glut of impressive games, ranking 7th or better on the weekly quarterback ratings on five occasions and returning from a three-game injury absence with the week's best quarterback performance in Chicago during a 33-22 win.
There's a clear divide on the defensive side of the ball, as Arizona are a top three defensive unit. The average yards per passing attempt of a team falls by nearly a yard per attempt against the Cardinals pass defense. Rivals can run efficiently against the Cardinals, but Arizona's offense often forces an opponent to take to the air just to try to keep up with their rate of scoring and nearly 60% of opposition snaps result in a pass against the Cardinals' defensive strength. Scoring rates, offensive and defensive matchups and Pythagorean win probabilities favour Arizona to win by five points with a predicted average score of 29-24. Take Matt Stafford to struggle against the Cardinals pass defense and Arizona to cover the three point spread.
Monday Night Football pick: Arizona Cardinals -3 points -110