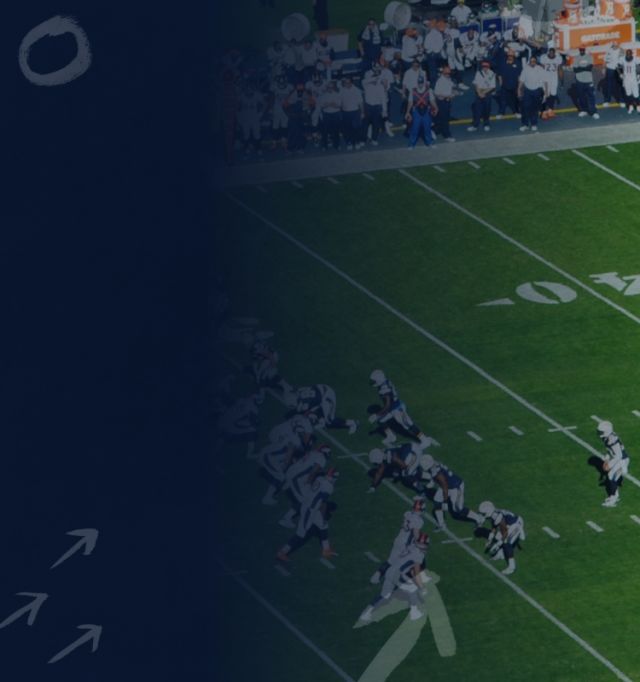 NFL picks: Week 15
The NFL season edges closer to its conclusion with the playoffs on most minds, and we've got the picks and betting tips that will get us there. Here we preview the best NFL Week 15 picks. Our NFL handicappers assess the weekend and pick out the best bets from slate, including the primetime games on Thursday and Sunday, as well as a Monday Night Football Preview and MNF pick.
Thursday Night Football pick: Week 15
Kansas City Chiefs @ Los Angeles Chargers
Where: SoFi Stadium
When: Dec 16, 8:20pm ET
Spread: Chiefs -4 | O/U 51
The Los Angeles Chargers host the Kansas City Chiefs in a game with massive implications for both sides. Chargers currently sit one game back from the Chiefs in the AFC West and a win here for either side gives them control of their own playoff destiny. If the playoffs began today both teams would be in, but there are plenty of teams still alive in the AFC hunt and neither of these team can afford to lose a game down the stretch with how tight things stand in the conference.
The Kansas City Chiefs might be the hottest team in football right now. They are currently on a six-game win streak with the last four all by 10 points or more. They're coming off an impressive 48-point offensive performance and the purple patch of form is mostly due to better defense and a much more balanced offensive game plan. This has allowed Mahomes to use the play action pass and it has made his offensive line's job far easier, now that opposing defenses have to play the run as well.
These two teams played in week three, in a 24-30 win in favor of the Chargers. Both teams are much improved and playing with a lot more confidence since. Los Angeles are scoring 27 PPG (points per game), tied for 8th best in the NFL with the Chiefs. Defensively, however, the Chargers have been awful, allowing 25.8 PPG – good for 26th in the league, while the Chiefs have been much improved lately ranking 6th at 20.6 PPG.
Two of the best young quarterbacks in football face off in primetime, with two of the most talented offenses in the league, loaded at just about every position. I'm expecting some fireworks. Chargers have the two great receivers in Keenan Allen and Mike Williams, but lately other guys have really stepped up. Last week in Allen's absence Jared Cook, Jalen Guyton, and Josh Palmer all caught touchdown passes against the Giants en route to a 37-21 win.
With the offensive firepower of these two teams I really like the over on Thursday night. The Chargers points average goes up to 30.5 PPG when they are at home, 3.5 over their season average. The Chiefs have been very impressive on the road, scoring and average of 30.4 PPG, 3.4 more than their season average. Everything says points, points, points. As good defensively as they have been at home, on the road they have not been as hot, giving up an average of 24 PPG. That looks great for the over as the Chiefs average total PPG on the road is 54.4. The average total PPG at SoFi stadium this season is 57.4. I think all that sets up for an entertaining game with a lot on the line for both teams.
Thursday Night Football pick: Over 51 points -110
Green Bay Packers @ Baltimore Ravens
WHERE: M&T Bank Stadium
WHEN: Dec 19, 4:25pm ET
SPREAD: Packers -4.5 | O/U 43.5
The Baltimore Ravens host the Green Bay Packers this Sunday for the final afternoon game of this week's slate. The hosts have been in excellent form at home this year, where they are 5-1 (the best home record in the AFC in 2021). Green Bay on the other hand has been hit and miss on the road, with a 4-3 record outside of Wisconsin.
The Baltimore Ravens are coming into this game after a 24-22 loss on the road to the Cleveland Browns last week. Their star QB Lamar Jackson was taken out of the game with an ankle injury last Sunday, but the odds indicate that he will suit up for this match against the Packers. His back-up Tyler Huntley put up some nice numbers against in Cleveland, as he completed 27 passes for 270 passing yards. Mark Andrews caught 11 passes for 115 yards as he broke Baltimore's record of receiving yards for a tight end in a single season. Rashod Bateman caught seven passes for 100+ yards, and Freeman ran 13 times for 64 yards. So even without Lamar on the field, the Ravens were still able to move the ball. They weren't very efficient on 3rd downs, but all in all it wasn't a bad performance given the context. Their defense has been the main issue, as they failed to apply any kind pressure to Baker Mayfield. He faced zero sacks, and only one hit last week. Huntley, however, isn't Aaron Rodgers and this will be a far bigger problem as he should be able to take advantage of any opening he receives.
The Green Bay Packers had a slow start against the Chicago Bears, but Rodgers got things rolling for his team in the second half, as they coasted to a 45-30 win against their rivals. He completed 29 passes for 341 yards, but he wasn't the only Packer who had a great game last Sunday. Davante Adams caught 10 passes for 121 yards and two touchdowns, while Allen Lazard caught six passes for 75 yards and a touchdown. AJ Dillon also had a good game as he ran 15 times for 71 yards on the ground. This Packers offense is scary good at this point of the season and they look like they can score at will against anybody. Their defense had some blunders against the Bears, but their overall numbers this year are much improved compared to last season.
Green Bay's spread is still below a touchdown, so I am happy to take that. Baltimore's offense is good, but I don't see them keeping up with the Packers in this one. I don't see Green Bay scoring less than 25-27 points in this one, while I can see the Packers defense holding the Ravens to less than 20 points. I will trust Rodgers and his teammates on the road, despite the fact that Baltimore is one of the best home teams in the league this year. Bet on Green Bay.
Sunday NFL pick: Green Bay Packers -4.5 points -112
Monday Night Football pick: Week 15
Minnesota Vikings (6-7) at Chicago Bears (4-9)
WHERE: Solider Field
WHEN: Dec 20, 8:15pm ET
SPREAD: CHI +5.5 | O/U 44
After a duo of Saturday matches and majors on the usual host of Sunday games we conclude week 15 with an NFC North rivalry on Monday night, when the Vikings travel to Chicago. Rivalry aside, the post season window has all but shut on the Bears injury plagued year. They currently rank 15th out of 16 in the NFC conference. A winning 3-2 record through the first five weeks has been steadily eroded by a relentless parade of opponents with winning records. Injury has at times forced rookie quarterback Justin Fields out of the lineup, but he's been wildly inconsistent when fit, posting a very occasional top 10 weekly performance, but more often languishing near the foot of the performance table.
Fields has been sacked once every seven drop backs, intercepted on 4.3% of attempts and along with backup Andy Dalton, thrown for seven tenths of a yard per attempt shorter than the defenses faced have allowed. Throw in a league average run game, a below average 3rd down conversion rate and Chicago score 5.5 fewer points per game than the average allowed by their opponents.
They are a league average defense, both aerially and on the ground, but an unsustainably poor turnover differential has contributed to the Bears allowing 1.5 points per game more than opposing offenses typically score. The season has descended into merely developing Fields and re-establishing their usually top 10 defense.
The Minnesota Vikings epitomize the narrow margins in the NFL. 12 of their 13 games have been decided by one score and they currently sit in a train of five sides with a 6-7 record and lie just outside the post season position in 8th.
Quarterback, Kirk Cousins is having an impressive season. He's spent six weeks inside the top eight for QB rankings, passed for a half a yard per attempt further than par and helped his side to 3.5 points per game more than their opponents usually concede. He's a savvy, ten-year veteran, who's accurate, avoids picks and sacks and while he largely shuns running, he does take off if the opportunity arises and he's been one of the NFL's better pure passers in 2021. Nearly all of Minnesota's offensive gains have been handed back by the defense. They've given away a couple of tenths of a yard per play through the air, but struggles have been amplified on the ground and they've allowed 2.5 more points per game than opponent adjusted figures would expect. The Vikings are slightly better than their record implies, the Bears are slightly worse, but a Bears win would send the chances of post season Minnesota participation plummeting to single percentage figures.
Scoring rates suggest the Vikings should win by an average of 27-21, even in Chicago's backyard, but divisional pride and a chance to fatally spike the visitors season plays to a closer margin. That's counterbalanced by the Vikings having a longer rest since their Thursday night, week 14 game, compared to Chicago's late Sunday drubbing in Green Bay. At the spread's opening I'd have tentatively taken Minnesota to cover as it looked tricky, but now at over 5, and in a divisional game on the road, I'm siding with Bears.
Monday Night Football pick: Chicago +5.5