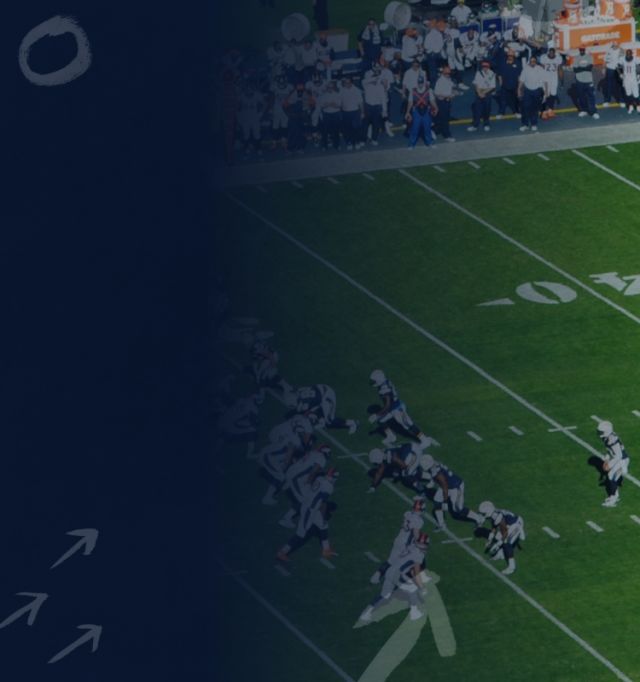 NFL picks: Week 18
The NFL regular season reaches its conclusion with the playoffs on the minds of some, and we've got the picks and betting tips that will get us there. Here we preview the best NFL Week 18 picks. Our NFL handicappers assess the weekend and pick out the best bets from the slate, including the primetime late on Sunday in Las Vegas, as well as a Californian shoot-out.
Los Angeles Chargers (9-7) @ Las Vegas Raiders (9-7)
WHERE: Allegiant Stadium
WHEN: Jan 9, 8:20pm ET
SPREAD: Chargers -3 | O/U 49.5
The Las Vegas Raiders host the Los Angeles Chargers this Sunday in the final match of the 2021 NFL Regular Season. Fittingly, there's plenty riding on it, with the winner of this game heading into the playoffs. Both teams come into this week with a 9-7 record, so's very little to separate them at first glance.
The Los Angeles Chargers triumphed in a must-win game last week, as they took down the Denver Broncos 34-13. It was an important bounce-back game for the Chargers, after they suffered a loss on the road to the Houston Texans two weeks ago. Justin Herbert threw for 237 yards, 22 completions and two touchdowns. The young QB managed to get into the history books, once again, as he became the fastest player in NFL history to reach 800 completions. Mike Williams caught three passes this past Sunday for 63 yards and a touchdown, while Austin Ekeler ran for 58 yards and a touchdown. Ekeler has now scored a touchdown in seven consecutive matches this season. One other thing to note is that the Chargers defense looked sharp as well, after some bad performances against the Kansas City Chiefs and the Houston Texans. They held the Broncos to just 13 points, while also putting plenty of pressure on Denver's QB.
The Las Vegas Raiders recorded a key victory against the Indianapolis Colts last week (23-20), keeping their playoff hopes alive. Derek Carr managed to rally his team to the win, despite throwing two interceptions and reaching a career-high 14 interceptions in a regular season. He also threw for 255 yards, 24 completions and one touchdown. Josh Jacobs rushed 16 times for 63 yards and a touchdown, while Zay Jones and Hunter Renfrow went for 120 and 76 receiving yards, respectively. Just like with the Los Angeles Chargers, the defense has to be highlighted for the Raiders. This was the third straight week in which their defense shined, as they held the high-octane Colts offense to just 20 points. They registered one sack and seven QB hits against Carson Wentz, this past Sunday.
I don't feel comfortable backing either side in this match. The Los Angeles Chargers are the clear favorites on paper, but despite some good performances this year their overall season has been only slightly above average. Despite all the off-the-field setbacks that they've suffered this year, the Las Vegas Raiders are coming into this one on the back of three consecutive wins and they look like a dangerous opponent to face. I will look to the under for this game, as I expect both defenses to be on their A-game for each team's most important match of the season. NFL pick: Under 49.5 points -110
San Francisco 49'ers (9-7) at Los Angeles Rams (12-4)
Where: SoFi Stadium
When: Jan 9, 4:25pm ET
Spread: Rams -4.5 | O/U 44
Week 18 consists entirely of divisional games before the final seeding of the 14 post season teams are determined, and there's plenty to play for across both conferences. The current NFC second-seeded LA Rams have already secured a post season berth, but they could, in a worst-case scenario, fall all the way back down to the fifth seed. That would require a loss to San Francisco, coupled with a win for divisional rivals Arizona, meaning a concession of the divisional title.
That outcome wouldn't be without consequences. They'd lose home field advantage in the wildcard round and face higher quality opponents. LA's Super Bowl chances would then fall from 12% to just 4% if the worst happens.
San Francisco are the currently the NFC's sixth seed, but they slip out of the post season with a loss, coupled with a New Orleans win. Incentives abound for both SF and LA to win on Sunday. The Rams upgraded to Matt Stafford at quarterback to push for a Super Bowl and while he's turned in a top five overall performance, throwing for a defense-adjusted yard per attempt further than average, he has been inconsistent and occasionally wayward. He's been top 10 for weekly performances just eight times out of his 16 starts and he's below par for avoiding picks, including six interceptions in the previous three games. That's a luxury he can't afford in knockout football.
The Rams are a below-average running team who throw on 59% of plays, and so when Stafford struggles, so do they, including in a week 10 31-10 loss in SF. They score 27.3 points per game against defenses that allow 22.9, but often need that offensive cushion. They are above average against the pass, very good defensively on the ground, but they only suppress the average scoring rate of their opponents by a point a game.
San Francisco have quarterback doubts going into week 18. Jimmy Garoppolo's injury status is questionable. His reliance on short throws and yards after the catch remains from his Super Bowl season in 2019 and the 49'ers equally split passes with runs.
Third-overall pick Trey Lance is in reserve if needed. He has a wider skillset compared to Garoppolo, extending plays outside the pocket with his feet and has a higher ceiling. He was inaccurate in his first start in week five at Arizona, but gradually more assured in his second, week 17 start in defeating Houston.
SF are above average across the board on defense, but fall short of the crushing defense that got them to the Super Bowl in the 2019 season. They need offensive help in 2021 to beat the best.
The visitors have an average deficit of one point per game against the eight playoff bound opponents that they've faced and they've either won or stayed within a field goal in five such games. Whereas the Rams 12 wins perhaps flatter them by two wins, based on points scored and allowed.
Scoring rates suggest LA Rams 27 San Francisco 23, and coupled with SF playing tough against playoff teams, SF has a slight edge with the current 5 points start.
NFL pick: San Francisco +4.5 -110