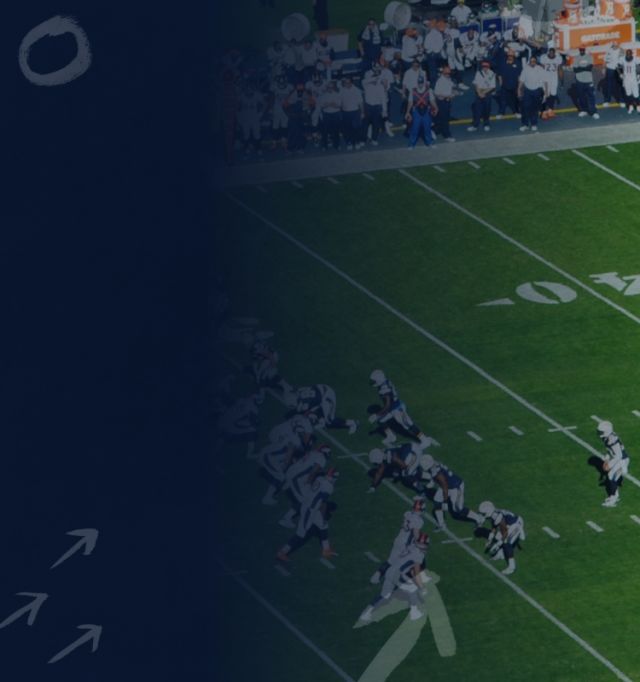 NFL Picks: Week 8
Our home to regular NFL picks and betting tips. Our NFL picks hub features weekly best bets, Monday Night Football Previews and the best sign-up offers across a host of different sportsbooks for anybody interested in betting on the National Foootball League.
Tennessee Titans @ Indianapolis Colts
WHERE: Lucas Oil Stadium
WHEN: Oct 31, 1:00pm ET
SPREAD: Colts -3 | O/U: 50.5
It's hard to look past the Tennessee Titans, in this Week 3 rematch between them and the Indianapolis Colts. After that Week 4 loss against the New York Jets, this Titans team looks completely rejuvenated, as they picked up some great wins since then against the Buffalo Bills, or the Kansas City Chiefs. On the other hand, the Colts beat who they were supposed to beat this season, but lost against superior opposition. I wouldn't read too much into their win against the San Francisco 49ers, as that game was played in horrible weather. It could have gone either way if Jimmy Garoppolo and his offense would have been more lethal. The Colts' defense has many holes this year, and Carson Wentz's offense is way too inconsistent to outscore this Titans offense. I'm looking at Tannehill and Derrick Henry to run the show on Sunday, with A.J Brown and Julio Jones giving them a helping hand. Pick: Tennessee Titans to win (ML Bet) +100
Tampa Bay Buccaneers @ New Orleans Saints
WHERE: The Caesars Superdome
WHEN: Oct 31, 1:00pm ET
SPREAD: Bucs -3.5 | O/U: 49.5
Tom Brady is returning to the Superdome this upcoming Sunday, but he probably won't have an easy time against the New Orleans Saints. With Drew Brees retiring after last season, it seems that Sean Payton is happy to rely on his defense to win him football matches. The Saints have the third best rated defense in the country at the moment, and they also have some important defensive players returning to their line-up this week.
With Jameis Winston at the helm, their offensive plays have been more conservative, so I don't expect them to score a lot of points here. Tampa also has one of the best rated defenses in the country. But I think Tampa's high-scoring matches this season have been slightly misleading. The only Top-10 ranked defenses they faced this season have been the New England Patriots, and the Dallas Cowboys. That Dallas match was in Week 1, so we might as well scratch it, as both teams look very different compared to then. And their match against the Patriots was not even close to getting over the total. I like the under in this one, as I believe the defenses will be the stars of the show.
Pick: Under 49.5 points -110
Dallas Cowboys @ Minnesota Vikings
WHERE: U.S. Bank Stadium
WHEN: Oct 31, 3pm ET
SPREAD: Cowboys -2.5 | O/U: 49
Interesting game in the Sunday Night slot this week, as both the Dallas Cowboys and the Minnesota Vikings are coming off bye weeks, so they had lots of time to prepare for this one. Most bookmakers have the Dallas Cowboys as a field-goal favorites in this one (-2.5 spread), and I can't argue against that. Surprisingly, the Cowboys' defense has been almost as good as their offense this year, as they are considered a Top-10 defense by most experts.
The offensive unit is also getting some important players back after the bye week, Michael Gallup being one of the ones returning to the line-up. We look at the Vikings, and they managed to bounce back after a poor start to their season, but their wins shouldn't mean that much. Some scrappy wins against the Detroit Lions or the Carolina Panthers don't really tell me that they are on the right path. I can't see their offense being able to stop the Cowboys here, so I will back the away favorites to cover the spread on the road.
Pick: Cowboys -2.5 -110
Monday Night Football preview: Week 8
Monday Night Football preview: Week 8
New York Giants (2-5) at Kansas City Chiefs (3-4)
WHERE: Arrowhead Stadium
WHEN: Nov 1st 8:15pm ET
SPREAD: Chiefs -10.5 | O/U: 53
During the first three quarters of Kansas City's 27-3 drubbing in Tennessee, Patrick Mahomes was merely having one of his all too frequent wobbles in 2021, but in the fourth quarter he left the game with a concussion and KC's season was on the line. Fortunately, Mahomes cleared concussion protocol. Now the league's highest paid player just needs to fix his miscues and interceptions. His interception rate is three times his 2020 rate, his sack rate is higher and his yards per attempt slightly down. However, completion rate is up and even with drive stalling turnovers, he has Kansas City rolling along at over 27 points per game.
It's still been an uneven start by last season's AFC Champions, they are being hurt by the league's joint worst turnover differential, but helped by the best 3rd down conversion rate. Neither appear to be sustainable and will drift towards the NFL average. Kansas City is 3-4 in the AFC West, no longer favoured to take their division and the likelihood they grab a first-round bye has shrunk to a single percentage point. They are now slightly more likely to miss the post season than participate.
In New York the superficial optimism gained from going into 2020's week 17 with an outside shot at making the playoffs has given way to the reality that Giants are a struggling side. They ended 2020 with a losing 6-10 record in the NFL's weakest division and are currently 2-5. 2020's near miss did encourage the Giants to adopt a "win now" approach to 2021 with an aggressive free agency, but injury woes (WR Golladay, RB Barkley and various offensive linemen have already missed game time) and quarterback, Daniel Jones' stagnation, rather than development in his third season, has heaped pressure on everyone from the GM downwards. Post season participation odds have dwindled to around a 4% chance. Jones is a threat with his feet, although that comes with risk, he left the Dallas game concussed with his reluctance to slide, but he's yet to find accuracy in his short passing game. He's hitting around 67% of his short passes. As a comparison, Kansas City's Patrick Mahomes averages a 73% completion rate, while the Giants' defense is allowing 77% of such passes to find a receiver.
The Giants are out gunned in the bread and butter of the passing game, although Jones can occasionally blow a possession wide open with a deep completion, particularly to the left side. Neither side excels on defense. Kansas City have amongst the worst passing and rushing defense in the NFL. That's a step back from 2020 when they at least defended the pass with league average competence. By comparison, the Giants are below average against both the run and the pass. Scoring rates suggest Kansas City could expect to reach 30 points (they've averaged 36.5 points on the road to the Giants' rivals, Philadelphia and Washington, prior to Sunday's offensive implosion). The Giants aren't prolific points scorers (they average just 20) but Kansas City concede points as well as yardage and so 23 points is predicted for the road team.
Pick: Giants with the points.