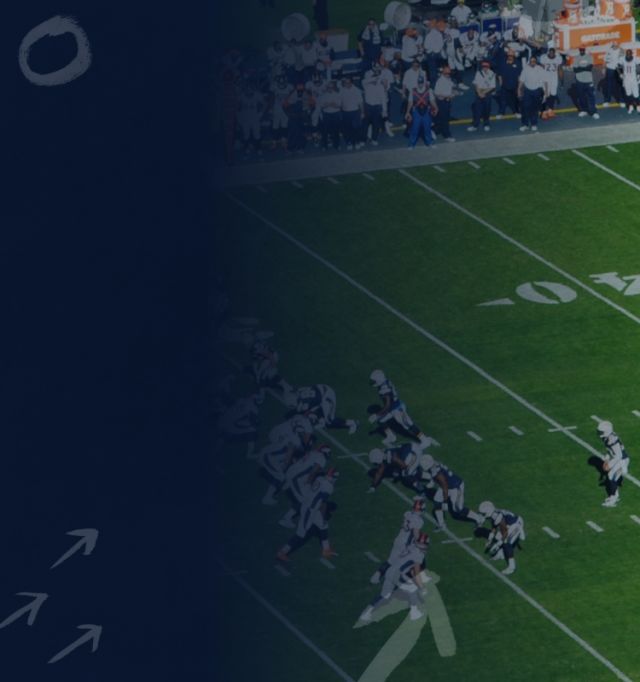 NFL same game parlay explained
Same game parlay is an increasingly popular style of bet, returning big wins from small stakes, while utilizing sporting knowledge. The attraction for a bettor is that the compounding effect of combining multiple bets can lead to large payouts from small stakes, and the bet is settled over a single, often televised, game.
What Is NFL same game parlay betting?
Trademarked by FanDuel, same game parlays are a popular wager, both for the bookmaker and with the sports bettor. Identical bets may appear under a variety of names - single game parlay in the USA or bet builder in the UK.
It takes the traditional elements of a parlay (or accumulator)bet, in which multiple individual bets are combined into a single bet. But unlike traditional parlays, selections can be taken from the same game. These events are often correlated, bookmakers now offering combined prices that reflect this correlation.
You can combine a side to win on the moneyline with other bets within the game, such as a team's quarterback to throw over 300.5 yards and their running back to score an anytime touchdown. All in a single bet. It can be fun and engaging. Combining three +100 bets, where you risk $100 to win $100 into a single accumulator would return $800, which includes the $100 stake. Include more legs in the bet and the odds rapidly increase. Five such legs combined as a parlay would return $3,100 of profit to a $100 stake. Losing a single selection, however, sinks the whole bet. The odds within a same game parlay may also be slightly poorer than their truer odds. A true +100 shot might be offered at -110 or a 52.4% implied probability, when there's only a true 50% chance of the event occurring.
Now if you stake $100, you only return $90.91 profit on a single bet, rather than $100 at true odds. If you price three bets in a parlay in this way, the profit to a $100 stake would be just $595.79, rather than $700 for fair odds.
The compounding effect of combining each leg attracts the bettor with a big price, but it can help the bookmaker if they can price events at shorter than the true odds. It's best to treat same game parlays as a bit of fun, knowing there is only a small chance that they will return a winner.
The LA Chargers played the Kansas City Chiefs. Kansas City were -213 to win the game. The bookmaker's payout assumes they'd win 68 of every 100 such games, but the likely reality is that KC would win fewer than 68 times.
Travis Kelce was +100 to score anytime. He'd scored in five of the 13 2021 games so the +100 is already looking far from generous. The bookmakers might shorten the odds offered, on the basis that the selections are packaged up into one nice, neat bet. A Kelce score makes a KC win more likely, but if both events were unrelated, the profit from both occurring would be $193.9 to a $100 stake. This can be calculated using our odds calculator . But to account for the related nature of the multiple, same game parlays typically offered reduced odds of just +163. A reduction of 16%.
Related events sometimes produce bigger-than-expected parlay prices
Individual game events can also be negatively correlated. As one event occurs, others are less likely. The individual odds of Tyreek Hill, Travis Kelce, Clyde Edwards-Helaire and Patrick Mahomes scoring an anytime touchdown against LA ranges from -125 to 450.
Bundled as an unrelated parlay gives odds of +4060, if all four were to score in a single match.
But because even the free scoring Chiefs only average around three touchdowns per game, the likelihood that all four score in a single game is nearer to the +6800 mark that was generally available.
Why the NFL is ideal for same game parlays
The NFL is perfect for such bets, often using player bets, such as a quarterback passing for over or under 300.5 yards and other match-based outcomes. With copious amounts of player and team statistics available, that gives a route to making a bookmaker-friendly bet potentially profitable.
The bookmaker's related odds may come from a generic algorithm that doesn't fully reflect the playing traits of some sides, especially on a busy weekend.
Does a team quickly become cautious and more run heavy if they lead, which may reduce the passing yardage gained by their quarterback, even in victory? Similarly, starting lineups may push one player up the pecking order, while player performance bets are also related to the defensive ability of the opposition and not just the offense. Poor weather, particularly strong wind, quickly reduces scoring rates.
Informed research may uncover faulty pricing and even overturn the inbuilt margin. It will certainly make you more aware of how markets are priced up. Multiple bookmakers will also price up the same parlay and may have different opinions about strength of correlation, which can lead to different prices. So, shop around.
Treat parlays as a fun, low-stake bet, with educational potential and very occasionally a hint of value if fewer legs are used.
NFL same game parlay FAQs
What is a same game parlay?
How do you do a same game parlay on Draftkings?
How do you do a same game parlay on FanDuel?
Brand disclaimer
The brands featured in this article are for illustrative and commentary purposes only. There are no commercial associations between the website and any brand featured in this article. Trademark rights and copyrights relating to the teams featured on this page belong to their respective owner(s), which are not associated or affiliated with OnlineBetting.com in any way and did not license rights or authorise or sponsor this article.
Images courtesy of: © Samantha Madar/USA TODAY NETWORK-Wisconsin / USA TODAY NETWORK, © Kareem Elgazzar/The Enquirer / USA TODAY NETWORK, © Orlando Ramirez-USA TODAY Sports, © Jasen Vinlove-USA TODAY Sports,