Which NHL teams spend the most on injuries?
With the 2021/22 NHL season wrapped up – congratulations to the Colorado Avalanche – it's time for teams to assess, reflect and take stock of the season. It's not long before it all starts again so it's important general managers, head coaches and players work out what can be improved upon and where gains can be made.
With a maximum cap for each team in the 2021-22 season set at $81.5 million, rosters and recruitment depend on finding as much value as possible in players. What you don't need is large chunks of cash tied up in players who can't actually make it onto the ice because they're recovering from injuries. It's easy to point fingers, but a lot is based on luck, or, more specifically, bad luck. You can't predict injuries, you can only plan for them. That said, it doesn't look great when so much money is being wasted. With that in mind, which team actually spent the most on injuries?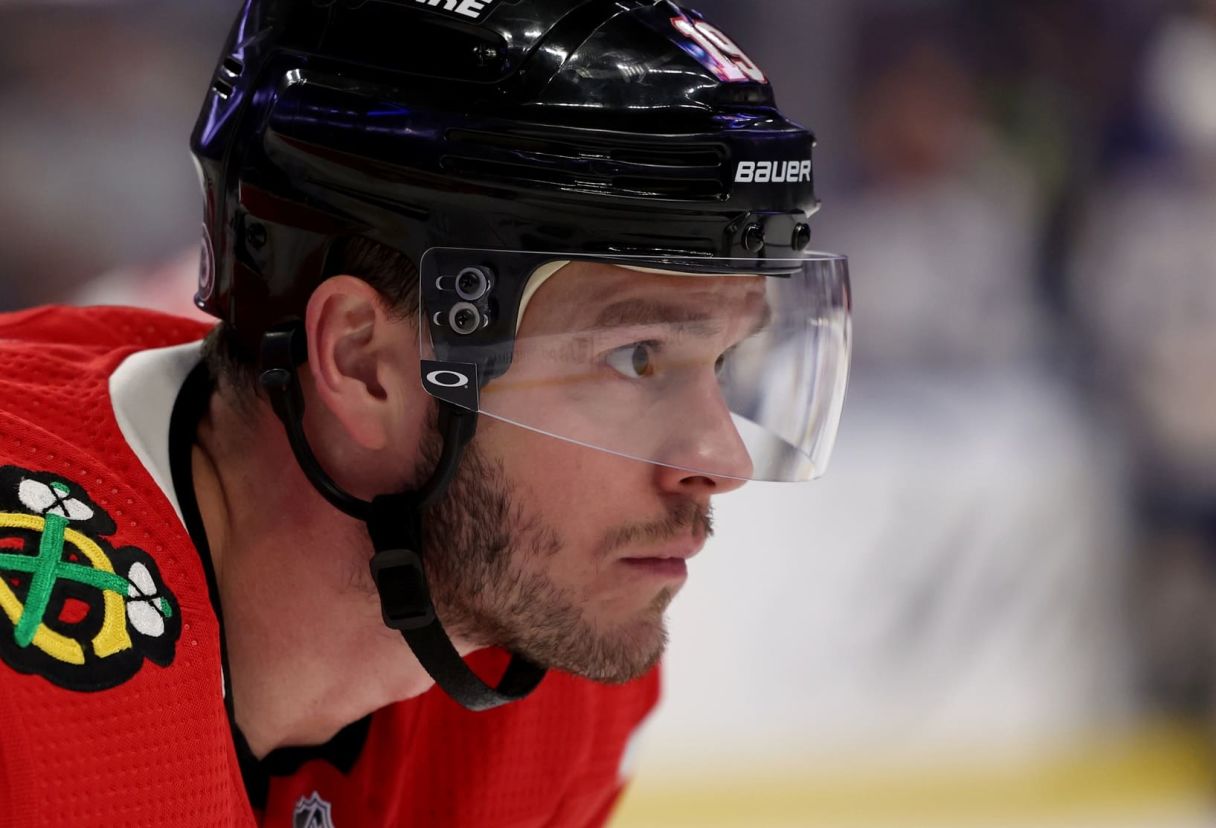 Chicago Blackhawks center Jonathan Toews. © Timothy T. Ludwig-USA TODAY Sports
Biggest spenders in the NHL
Well, look away Blackhawk fans. Over the course of the season $30,407,415 was spent in Chicago on injured players. Jonathan Toews, Brent Seabrook, Alexander Nylander and Zak Smith were all out for significant parts of the season. Factor in some of those salaries – Toews on $10,500,000, and $6,875,000 spent on Seabrook – and it all begins to add up very quickly indeed when they're out for 56 games a piece.
The Blackhawks actually had 14 different players miss game time through injury over the course of the season. Some teams had more – the Boston Bruins and Nashville Predators both had 21 players out – but Chicago was nearly $4,500,000 clear of the rest of the field when it comes to dead spend.
The St. Louis Blues ($26,089,598) were second and Dallas Stars third ($24,560,758), with the Boston Bruins ($23,697,024) and Tampa Bay Lightning ($23,005,134) making up the top five, pretty impressive given how deep the Lightning went in the Stanley Cup – just a couple of games short of a threepeat. Interestingly, the Stanley Cup-winning Avalanche were ninth when it came to injury spend, with $16,091,845, so not exactly nothing.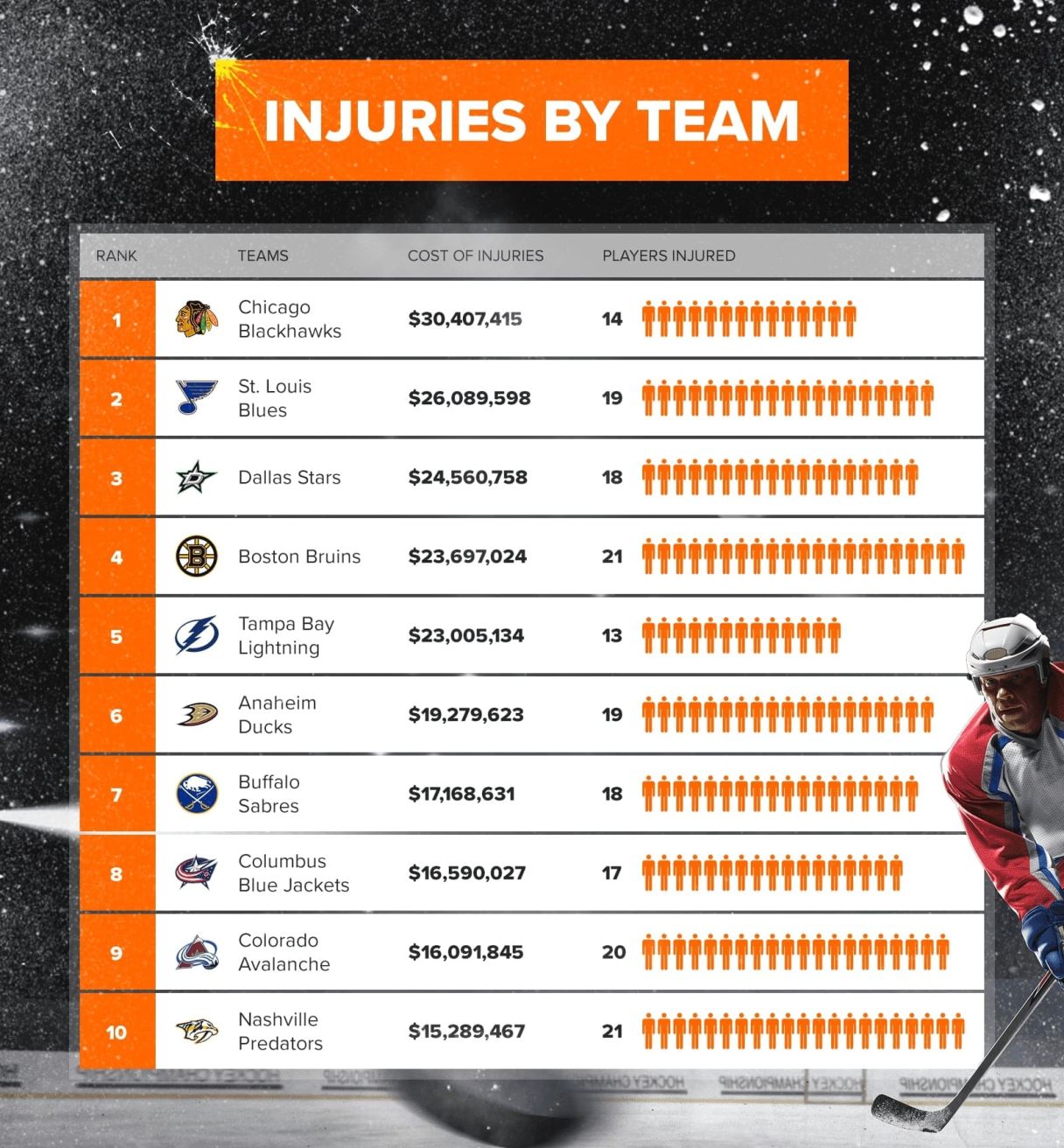 Although there were injured players with bigger contracts than Toews, think the likes of Tampa Bay's Auston Matthews ($11,634,000), or Artemi Panarin on the New York Rangers ($11,642,857), Toews missing more more games than those two makes him the most "expensive" player in the league.
By collecting data on players individual salaries, and factoring in the games those players were out injured, we extrapolated the cost per game, per player. Once tallied up, we can see who is paying what, and getting nothing for it in the process.
In total, over the course of the season, NHL teams spent $388,725,158 on players who couldn't play through injury.
All teams had big time players out, contributing to their injury spend. Robert Thomas on the Blues, Tuukka Rask on the Bruins, Tyler Seguin for the Stars and Tampa Bay's David Savard get paid handsomely, but all missed games through injury.
At the other end of the table are the Philadelphia Flyers, Calgary Flames and San Jose Sharks. All three franchises wasted less than $4,000,000 on injured players. Calgary and Philadelphia were the only teams in the league whose number of players that picked up injuries were in single digits.
What injuries are teams wasting money on?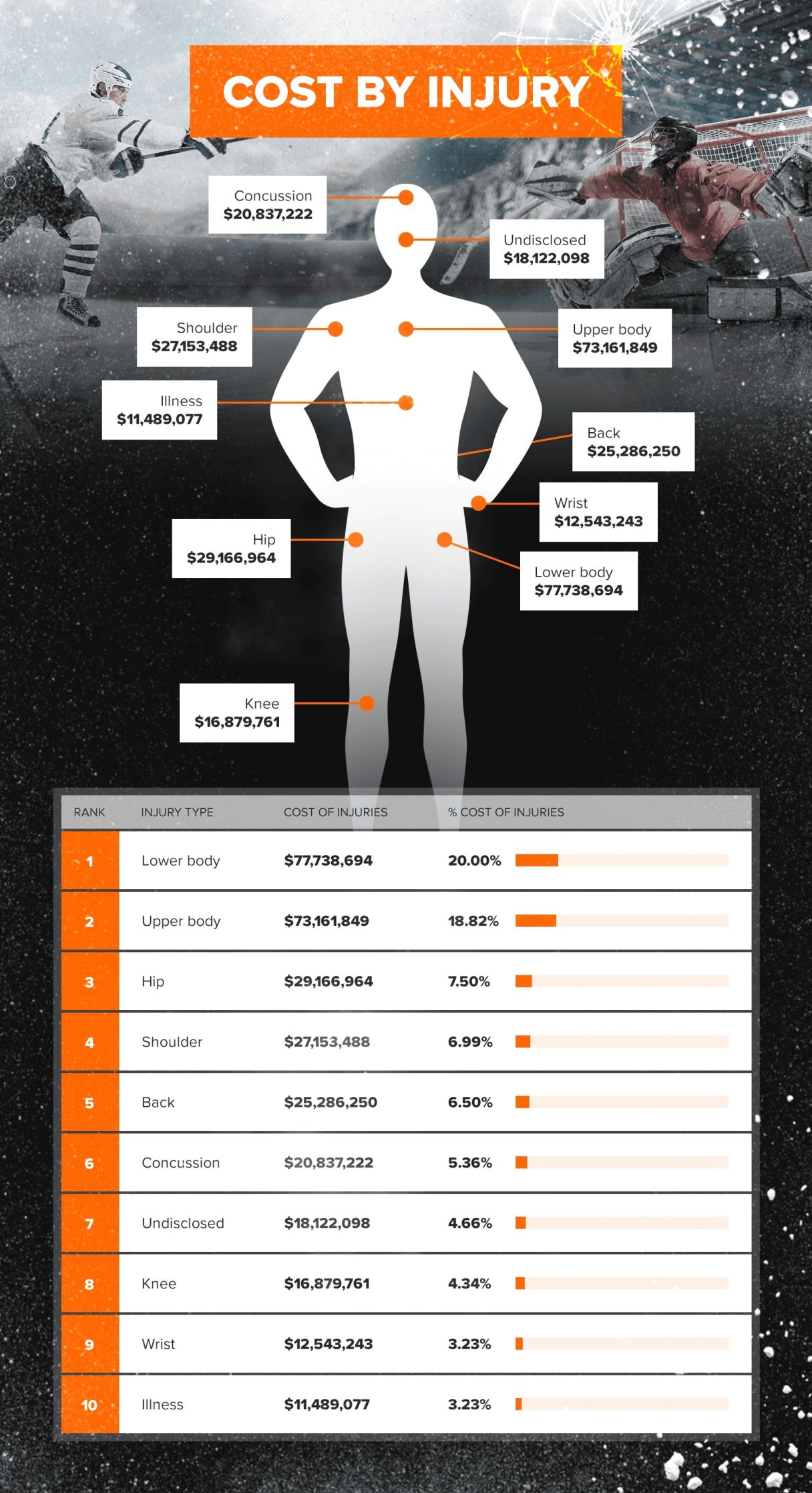 In terms of the actual injuries themselves, players' hips were the biggest issue. In total, 7.5% of all the money wasted on injured players was because of issues with players' hips. Then shoulders, backs and concussion.
The bad thing for NHL teams going forward, is that there is very little that they can actually do to negate wasting money on injuries. No one stops going out to get a great player because there's a chance that they get injured – this is hockey , everyone gets injured at some point in their career. You've just got to hope your next season comes up more Flyer than Blackhawk, at least when it comes to injuries. Really, everyone is aiming for an Avalanche.
The injury data for his piece comes from https://www.capfriendly.com/ and from https://nhlinjuryviz.blogspot.com/p/index-page.html.