NFL Honors futures bets and predictions
Some of the most popular NFL futures bets to make before the season starts are the six major awards handed out each year. We look at the NFL awards odds that offer the best value going into the 2022 NFL season.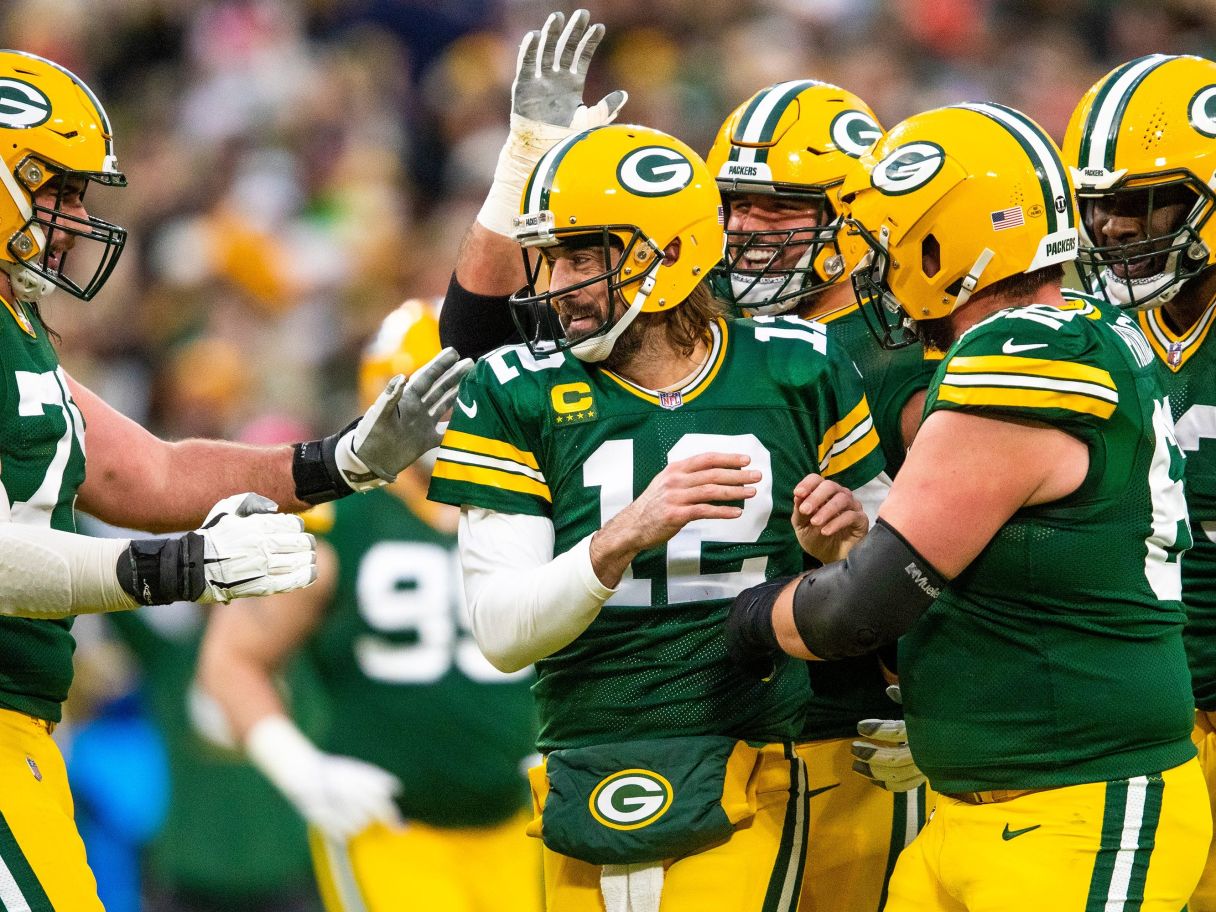 Aaron Rodgers has won the MVP award four times, second all-time only to Peyton Manning with five wins © Samantha Madar/USA TODAY NETWORK-Wisconsin
click the link to jump to each section.
Aaron Rodgers pulled off the rare feat of back-to-back MVP awards, but he currently sits at this year to have the first three-peat since Brett Favre (1995-97). Justin Herbert (best odds available: ) is a better value as he looks for his first playoff appearance with the Chargers.
The Most Valuable Player award has gone to a quarterback in 14 of the last 15 seasons, and that is very unlikely to change, so do not count on running back Jonathan Taylor (best odds available: ) or wide receiver Cooper Kupp (best odds available: ) to match last year's efforts.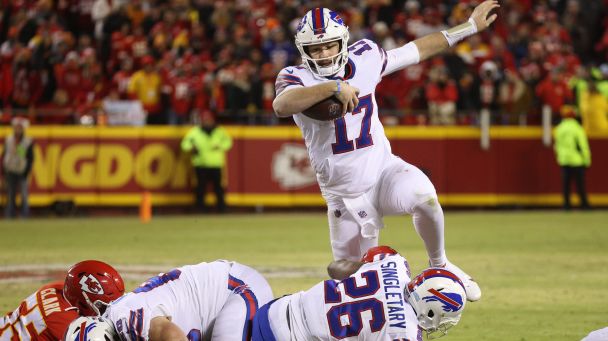 Buffalo quarterback Josh Allen ( ) has the best MVP odds, but he may not want the award if the Bills are going to win their first Super Bowl. No one has won the MVP and Super bowl in the same season since Kurt Warner (1999 with the St Louis Rams). With Tom Brady ( ) losing Rob Gronkowski and Patrick Mahomes ( ) losing Tyreek Hill, it will be tough for them to reach past MVP levels.
My best bet would be on Herbert, but dark horse picks with a lot to prove such as Derek Carr ( ) and Kyler Murray () are also worth an investment before Week 1. Carr could have the best receiving trio in the league with an offensive-minded coach, and Murray was in the MVP mix last year before his injury. There is also hype for San Francisco quarterback Trey Lance ( ), but he is unlikely to throw for as many touchdowns as 2018 Mahomes or rush as well as 2019 Lamar Jackson when they won MVP.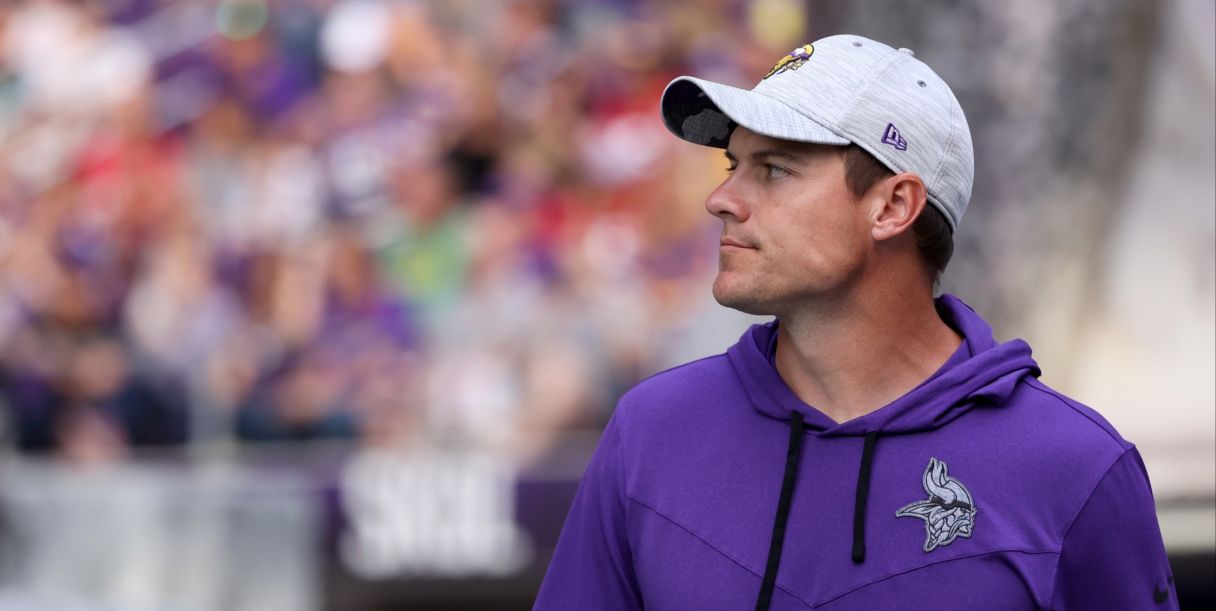 Can Minnesota Vikings' Kevin O'Connell or one of the other rookie NFL head coaches take the Coach of the Year Award in 2023? © Matt Krohn-USA TODAY Sports
Last year, the award went to Tennessee coach Mike Vrabel, who finished with the No. 1 seed. This ended a five-year stretch where the award was won by three rookie coaches and two coaches who had exceptional seasons after starting a new quarterback.
This award often goes to a coach who turns a non-playoff team into a playoff team. Therefore Minnesota coach Kevin O'Connell (+1600) has the best odds as the latest Sean McVay understudy takes over a talented Vikings offense. Los Angeles Chargers coach Brandon Staley (+1200) has the next best odds just ahead of rookie coaches Brian Daboll (Giants, +1400), Nathaniel Hackett (Broncos, +1600) and Mike McDaniel (Dolphins, +2000).
Mike Tomlin (+3000) looks to avoid his first losing season in Pittsburgh, but that could be difficult in the first season of his head coaching career without Ben Roethlisberger. Dallas' Mike McCarthy (+2000) has the seventh-lowest odds despite being more likely to make the playoffs than most coaches, but his narrative will be hard to craft short of Dallas earning a top seed.
My pick is McDaniel in Miami as he will get credit for a turnaround by bringing Kyle Shanahan's system to a team that has made the playoffs once in 13 years. Even if Hackett or Staley take the division from Kansas City, Russell Wilson and Justin Herbert will get a lot of that credit. It is McDaniel's opportunity to take credit for turning Tua Tagovailoa into a legitimate quarterback now that he has great weapons and this system.
All odds taken from FanDuel
NFL Defensive Rookie of the Year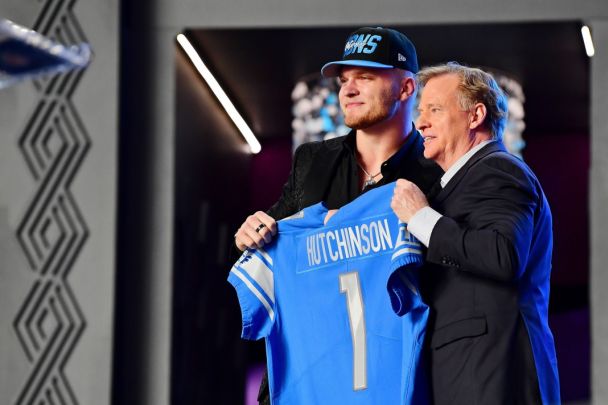 Edge rushers have an inherent advantage to this award as Dallas' Micah Parsons showed last year with 13 sacks. Since 1999, only two defensive backs have won Defensive Rookie of the Year (DROY): corner Marcus Peters (2015 Chiefs) and corner Marshon Lattimore (2017 Saints). No safety has won the award since Mark Carrier led the NFL with 10 interceptions in 1990.
Every DROY winner since 2014 had at least 7.0 sacks or five interceptions. The last three winners were the first edge player off the board in the draft, but that looks unlikely to continue in 2022.
Detroit's Aidan Hutchinson (best odds available: ) has the best odds for DROY as expected since he had a huge pass-rushing season with 14 sacks for Michigan. He is a safer pick than No. 1 pick and project Travon Walker (best odds available: ) for the Jaguars.
Kayvon Thibodeaux (best odds available: ) is right on Hutchinson's tail, but he faces a similar problem in playing for a Giants team that may not be good enough to play with leads that will allow for maximum sack production.
But this one may come down to the schedule. Can Hutchinson terrorize Justin Fields and the Bears in two games better than Thibodeaux can rack up sacks and fumbles in two games against Carson Wentz and the Commanders? In total, the Giants have eight games against the bottom 10 teams in sack rate last year. The Lions have six such games.
My pick is Thibodeaux as the Giants should take more strides on defense than the Lions will in 2022.
Odds taken from DraftKings
NFL Offensive Rookie of the Year
Cincinnati wide receiver Ja'Marr Chase won Offensive Rookie of the Year (OROY) last year, but he is only the third wideout to do so since 2004, compared to nine quarterbacks and six running backs. Tight ends and offensive linemen have never won the award since it was created in 1967.
Quarterback does not feel like a good bet this year as only Pittsburgh's Kenny Pickett (best odds: ) should have a shot to start Week 1, and the Steelers have to prove they can block and still have a productive offense first. Wide receiver George Pickens (best odds: ) has shot up to the top of the odds at Bovada, but for as great as the Steelers have been at scouting these receivers, none of them have ever cracked 1,000 yards as rookies. The chances of that happening without Ben Roethlisberger are slim to none.
The winner does not have to be in an elite offense, but they usually cannot be in a terrible offense. Since 2007, only Sam Bradford (2010 Rams) and Todd Gurley (2015 Rams) won OROY in an offense that did not rank top 20 in yards or points per drive.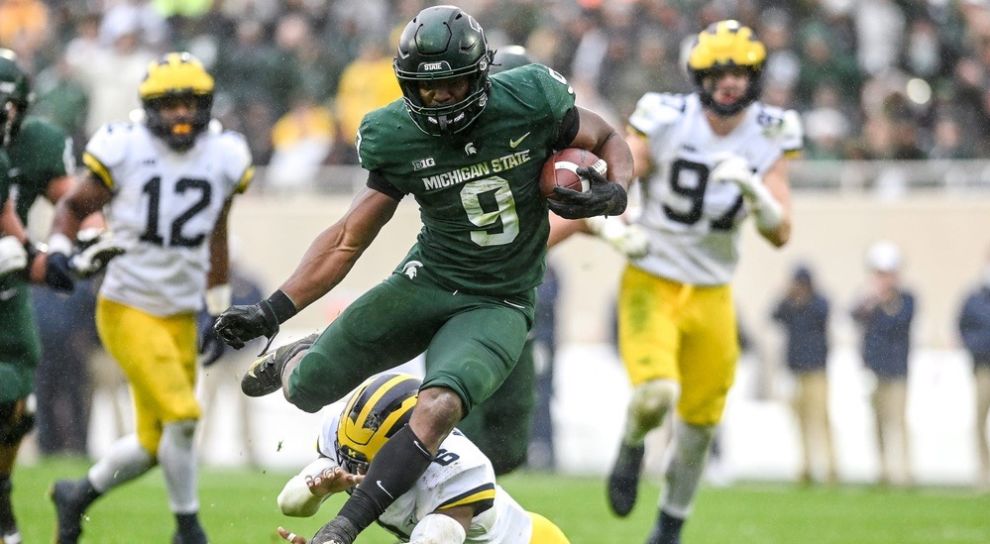 Seattle Seahawks running back, Kenneth Walker III is an unusual choice for Offensive Rookie of the Year but presents good value for bettors © Nick King/Lansing State Journal / USA TODAY NETWORK
This sours Jets running back Breece Hall (best odds available: ), who might be in a great position if he was not playing for the Jets. The draft was heavy on wide receivers, but I would sooner bet on Kansas City's Skyy Moore (best odds available: ) as he gets to play with Patrick Mahomes (and without Tyreek Hill) than I would trust the Saints' Chris Olave ( ) or Atlanta's Drake London ( ).
My pick would be Seattle running back Kenneth Walker ( ) as Rashaad Penny struggles to stay healthy and Pete Carroll will want to run as much as possible without Russell Wilson. Malik Willis ( ) could be the ultimate dark horse pick if things fall apart for Ryan Tannehill in Tennessee and the rookie takes over there.
Most NFL Rookie of the Year (ROTY) awards have been split up by offense and defense, but some organizations have chosen an overall ROTY winner. For instance, the Pepsi NFL ROTY award has been handed out since 2002 and has gone to 18 offensive players and two defensive players. Ja'Marr Chase was last year's winner.
The Pro Football Writers of America have awarded an overall ROTY since 2013. They gave last year's award to linebacker Micah Parsons, the second time in three years a defender won.
Some betting markets will offer overall ROTY, and Bet365 has Steelers quarterback Kenny Pickett (+700) as the odds-on favorite. But my pick would still be on Seattle running back Kenneth Walker (+1400) as the quarterbacks are too hard to trust this year, the wide receivers are not in ideal situations, and the best defenders are likely going to play on bad teams. The last five DROY winners were all on playoff teams.
The biggest issue with Walker right now is he just had a hernia operation, but the team expects him to be back for Week 1. But if you believe in the consensus that 2022 was not a strong draft class, then taking a chance on Pete Carroll's shiny, new running back is worth a shot.
Odds taken from DraftKings unless otherwise noted
NFL Comeback Player of the Year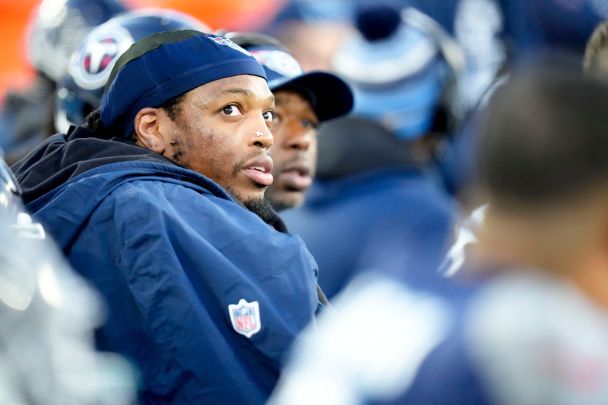 This award usually goes to a player returning from a serious injury – think torn ACL – to have a notable season, though sometimes it goes to a player who was playing poorly before vast improvement. The last four winners were all quarterbacks overcoming serious injury, including Cincinnati's Joe Burrow last year.
Offensive players have won the award 13 times in the last 14 seasons. Tennessee running back Derrick Henry ( ) has the best odds, but it feels like the Titans have run him into the ground and are a team on the decline. The next best odds belong to an offense that could decline without head coach Sean Payton as the Saints get Jameis Winston ( ) and Michael Thomas ( ) back.
It seems unlikely that anyone would want to vote for Cleveland quarterback Deshaun Watson ( ) if he even plays this year, and Baker Mayfield ( ) would be a better bet in Carolina with a chip on his shoulder. Mitch Trubisky ( ) and Marcus Mariota ( ) are unlikely to finish this season as starters on their new teams given the presence of Kenny Pickett in Pittsburgh and Mariota's durability concerns behind a bad line.
My pick is in Carolina, but it's running back Christian McCaffrey ( ) instead of Mayfield. McCaffrey has a chance to finish as the top running back this season, and you should not fear that he has missed 23 games to injury the last two years. He missed zero games his first three seasons.
When is the NFL MVP announced?
Who has the most MVP awards in the NFL?
Who has won the NFL Coach of the Year award?
What channel is the NFL Honors on?
Best sportsbook offers 2022