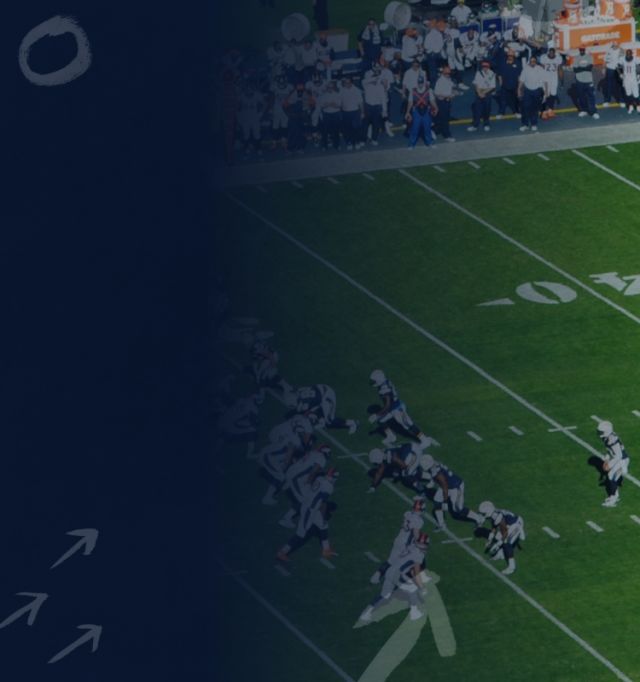 The NFL Draft: picks, predictions and insights
Three days, 32 teams, 256 picks - the NFL Draft is a landmark event in the NFL calendar where teams can make or break their season before they take the field. With so many moves in such a short span, there are many opportunities to get involved in the action! OnlineBetting.com has the latest insights, picks and predictions for the 2023 NFL Draft, live from Kansas City, MO.
The 2023 NFL Draft is some way off, but sportsbooks are already offering a wide range of betting markets on subjects like what team will be drafting first and who they will pick. we asked sports betting expert, Ian Cameron take a look at some of the burning questions ahead of the NFL 2023 draft, not to mention the best NFL draft bets.
It's never too early to look ahead to next year and start predicting the NFL Draft – forseeing the future is what we try to do on a regular basis as sports bettors.
Based on the current NFL draft projections board for the upcoming season, the Jacksonville Jaguars, Chicago Bears, Detroit Lions, Atlanta Falcons, New York Jets and Houston Texans have the best chance to land the #1 overall pick next year and be selecting in the top ten of the first round of the NFL Draft in 2023.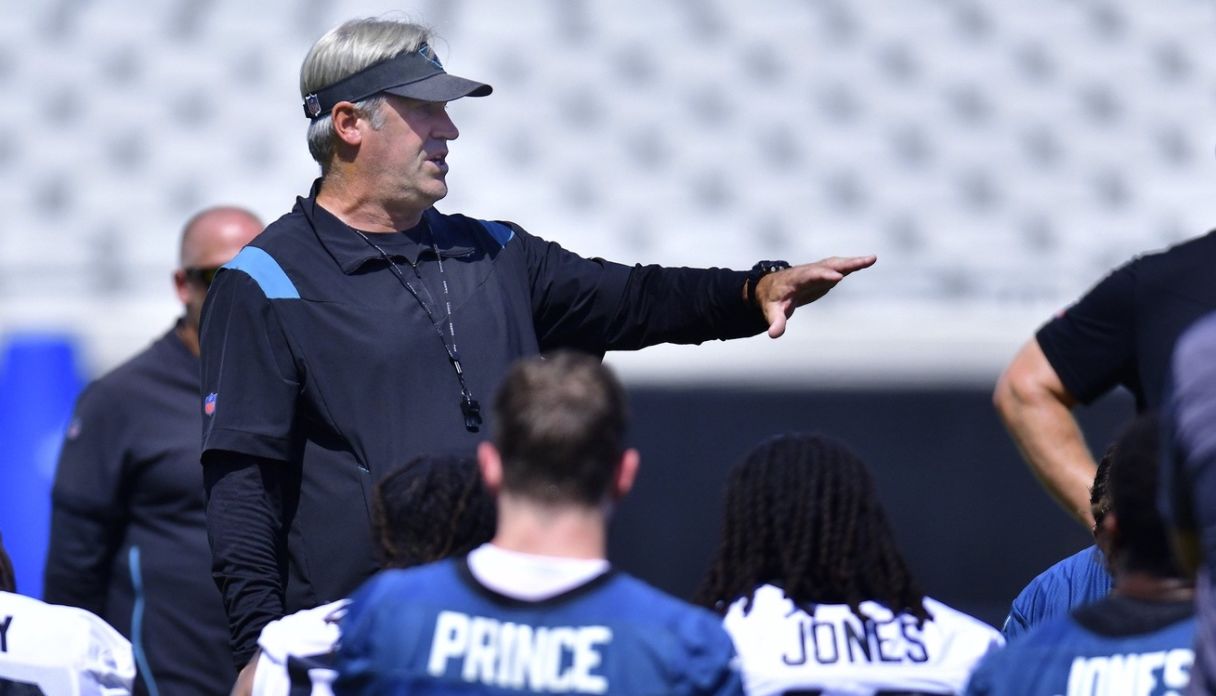 New head coach, Doug Pederson faces a tough task in Jacksonville © Bob Self/Florida Times-Union / USA TODAY NETWORK
Jacksonville may be an improved squad next season simply because of the addition by subtraction of Urban Meyer – no longer head coach of the team. However, the dearth of overall talent and depth may be too much for new head coach, and former Super Bowl winner, Doug Pederson to overcome in his first season in charge of the Jaguars. The team has their QB in Trevor Lawrence, although questions persist of whether his struggles last season were a product of the team and the dysfunctionality around him or him not acclimating himself to the NFL as quickly or as well as everybody assumed. The Jaguars also still have massive holes along the offensive line, which was below average last season, and had Lawrence scrambling out of the pocket repeatedly. The pass rush is yet another area of need for this team entering next season.
The Chicago Bears is likely going to give Justin Fields time to develop, but he needs weapons around him in order to succeed. The Bears are paper thin at WR with very little in the way of 'name' talent on their roster. Looking toward drafting some big play threats in the passing game will be an area of emphasis.
The Detroit Lions are likely going to be try to grab a franchise QB in next year's draft with current #1 QB Jared Goff just a stop gap, but in truth they have needs in a bunch of different areas. This includes almost the entire defense where there are holes to fill on defensive line, at linebacker and in the secondary.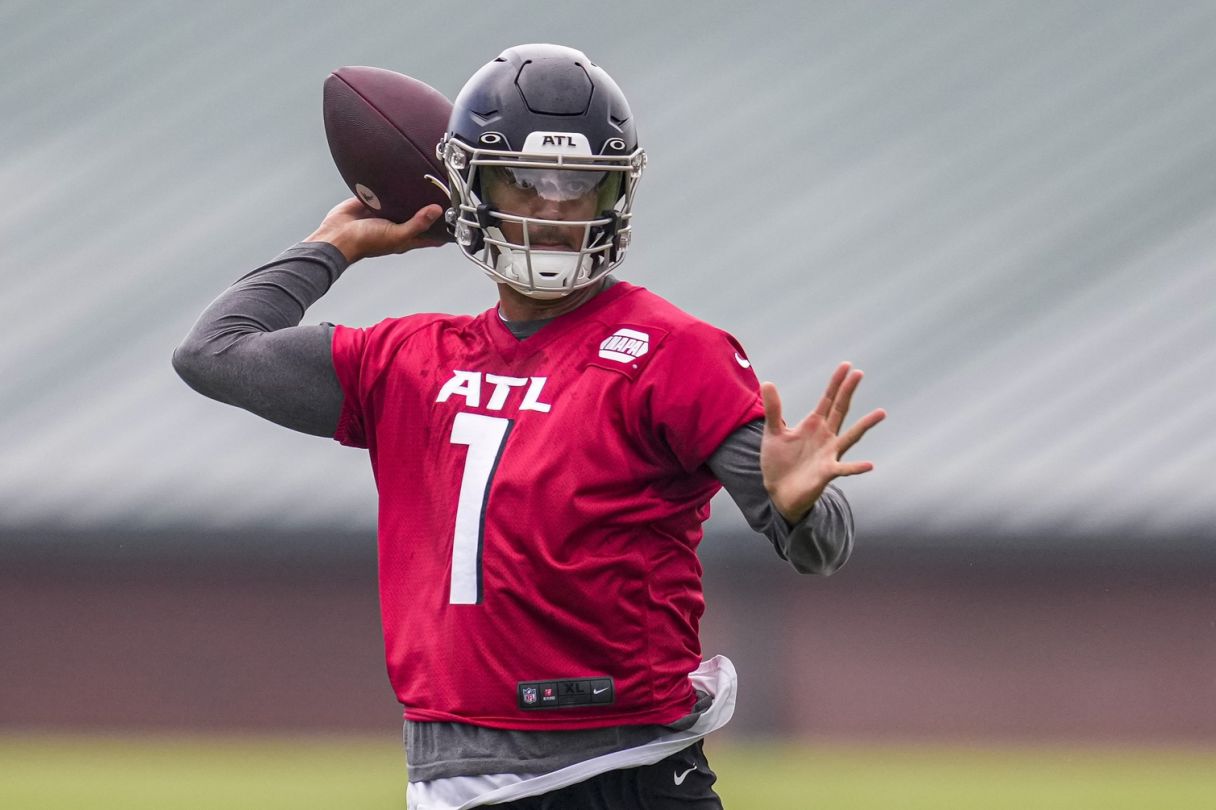 The Falcons look likely to take a quarterback early in the 2023 NFL Draft with Marcus Mariota on a short-term deal © Dale Zanine-USA TODAY Sport
Atlanta is another team that may be in the QB market in next year's draft with the Matt Ryan era coming to an end. Marcus Mariota is on a placeholder contract for the Falcons with no guaranteed salary in the second year of his current two year deal. The New York Jets certainly have depth issues at a variety of positions especially in the trenches along the offensive and defensive line, and their run defense is very suspect. The interior of the defensive line could be a target area for their first round selection next season.
Meanwhile, the Houston Texans are going to start the 2022 season with Davis Mills as their starting quarterback and give the second year signal caller out of Stanford the chance to show he can be a viable starter in the NFL. What if he isn't? Houston may be forced to draft another quarterback in 2023, with a number of highly touted prospects slated to be available next year in the draft. Houston is also very weak and low on depth in other positions with the offensive line and secondary being major areas of concern.
The current favorite to go number one overall among 2023 NFL Draft prospects is Ohio State QB C.J. Stroud at +200, with Alabama QB Bryce Young just behind at +225. The Top 10 favorites to be selected #1 overall next year are:
C.J. Stroud (Ohio State - QB) +200

Bryce Young (Alabama - QB) +225

Will Anderson (Alabama - LB) +350

Paris Johnson (Ohio State - OL) +1000

Jaxon Smith-Njigba (Ohio State - WR) +1500

Phil Jurkovec +1500 (Boston College - QB)

Will Levis +1500 (Kentucky - QB)

Tyler Van Dyke (Miami - QB) +1800

Spencer Rattler (South Carolina - QB) +2000

Peter Skoronski (Northwestern - OL) +2500
These odds courtesy of DraftKings Sportsbook
The massive group of QBs listed above would seem to be a plausible fit especially in terms of potential need for the Detroit Lions, Atlanta Falcons and Houston Texans. None currently have a starting QB that you would say is their long-term answer at the position, nor someone that we know for sure possesses a ton of upside as a starting NFL quarterback. Ohio State QB C.J. Stroud and WR Jaxon Smith-Njigba could end up being drafted by the same team considering what a terrific decision it turned out to be for the Cincinnati Bengals to draft JaMarr Chase at WR from LSU, who was QB Joe Burrow's teammate and top receiver there. We have since seen the instant chemistry and production that they have provided at the NFL level for the Bengals offense.
Maybe another team could be tempted into taking both Stroud and Smith-Njigba who have chemistry playing together at Ohio State and likely will have even more of that next season when they both play their final season of College Football with the Buckeyes. That option will be in play for a number of teams as five organisations have two picks in the first round of the 2023 NFL Draft, including the Texans and Lions.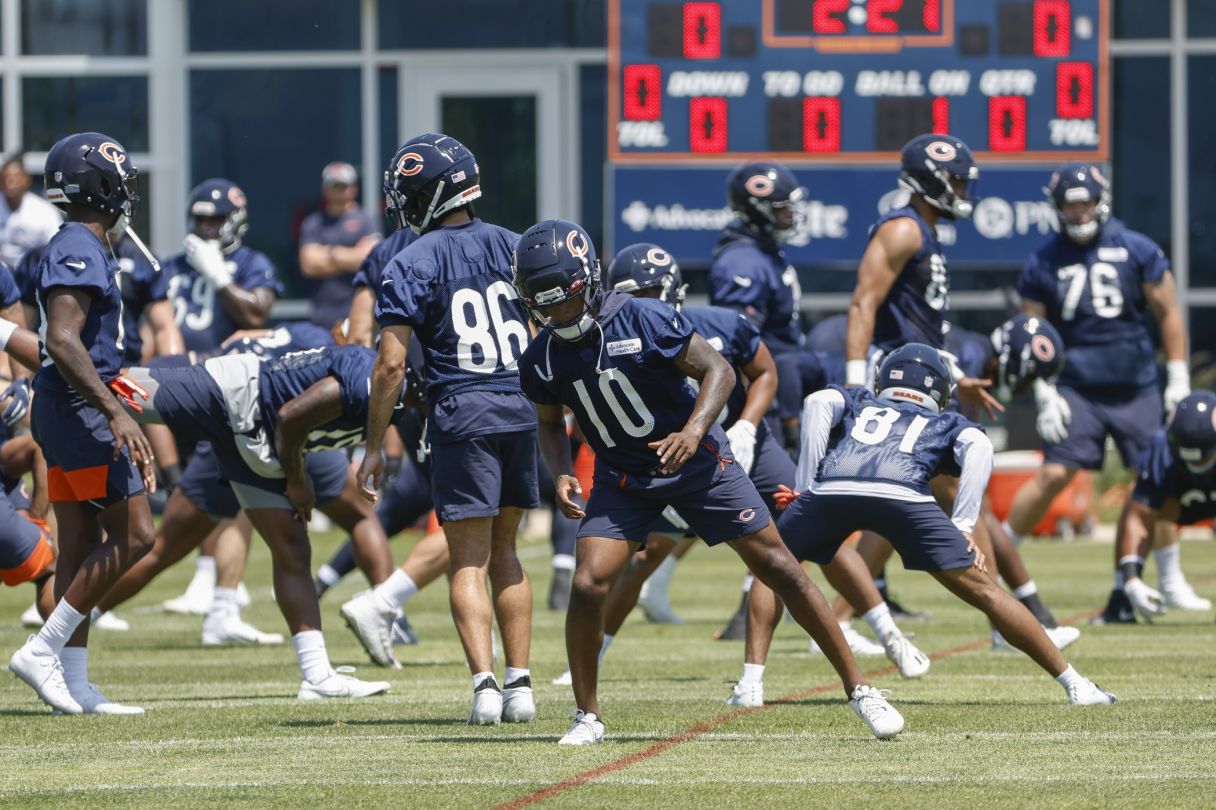 The Bears could be looking for a legitimate WR1 to improve a wide receiver light on star power © Kamil Krzaczynski-USA TODAY Sports
Chicago needs a legit #1 WR threat for Fields and they could opt to take Smith-Njigba, who is the projected top wide receiver in next year's draft followed by Kayshon Boutte at LSU and Jordan Addison. Addison in particular has been a terrific receiver playing with Kenny Pickett the last couple years at Pitt. He is transferring to USC for next season. Both of them, Boutte and Addison are very strong wide receiver talents that may attract the Bears or anyone looking to fill that position in the 2023 NFL draft.
When I think of last year's disastrous season for Jacksonville, I often think of how much Trevor Lawrence was running for his life behind a very porous offensive line. That's why I believe Peter Skoronski, who is right now projected to be the best offensive lineman in the 2023 NFL Draft, could be the perfect fit for the Jaguars to help insulate an area that needs the utmost focus for improvement, especially when they are trying to get the career of their franchise QB Trevor Lawrence going in the right direction.
From a betting perspective consider looking to bet certain players based on which teams may be looking to target them. We see some teams draft the best player available on the board regardless of position they play but in some cases the positional needs for the team will override that, especially if the team is already set and well stocked at the position with the best player available when the team's draft position number is called on draft night.
There is a lot of football, both in the NFL and college football to be played between now and then and things could certainly change in that time and players' draft stocks will rise and fall through the 2023 football season which makes predicting the NFL Draft tricky – that's why an NFL futures bet on someone like Spencer Rattler (+2000) to be taken first overall could pay dividends when the NFL Draft starts in April 2023.
NFL standings
Division
AFC East
AFC North
AFC South
AFC West
All Divisions
AFC East
W
L
T
PF
PA
Home
Away
Conf
Non-Conf
Div
Ats
OU

1

Buffalo

0
0
0
0
0
0-0-0
0-0-0
0-0-0
0-0-0
0-0-0
0-0-0
0-0-0

2

Miami

0
0
0
0
0
0-0-0
0-0-0
0-0-0
0-0-0
0-0-0
0-0-0
0-0-0

3

New York

0
0
0
0
0
0-0-0
0-0-0
0-0-0
0-0-0
0-0-0
0-0-0
0-0-0

4

New England

0
0
0
0
0
0-0-0
0-0-0
0-0-0
0-0-0
0-0-0
0-0-0
0-0-0
Last updated: Jul 18, 1:43 PM UTC