What are Super Bowl prop bets?
Prop bets are largely player, or team, based bets in which you decide the over or under on on-field events that are peripheral to the outcome of the game. They include total passing yards or pass attempts by the quarterback, catches by a receiver, rushes by a running back or sacks recorded by the defense.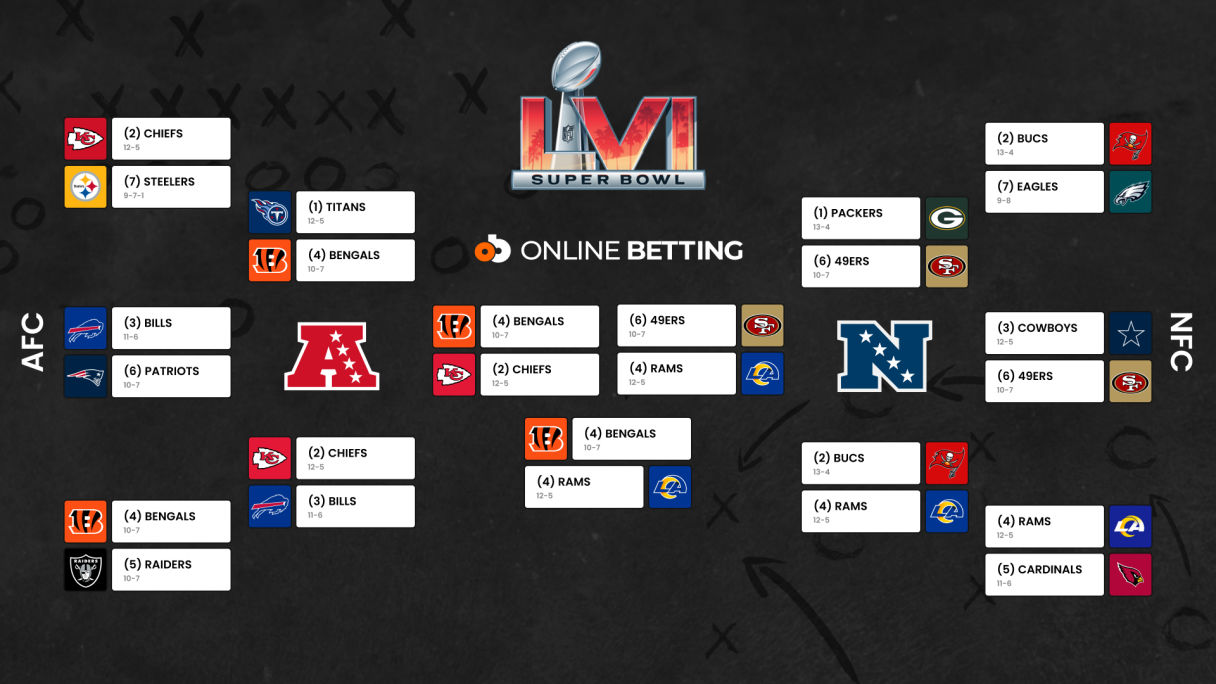 Last year, markets ahead of the Super Bowl included "Will Patrick Mahomes pass for over or under 327.5 yards?" and "Will Tom Brady attempt O/U 39.5 passes?". Both wagers went under at -115. So often such bets are framed to be close to a coin toss.
The NFL is a data rich sport and it's easy to average the number of passes thrown in each game by a quarterback. However, there are pitfalls to this approach.
An outlier can skew averages, so look at the median value, rather than the mean. Pass attempts can be inflated by a possible need to score quickly from a losing position or poor weather could make running preferable. Try to predict how the game will play out.
Don't neglect the opposition defense. It may be excellent against the pass or vulnerable and a tempting target and that will affect offensive output.
For pass receivers look at how often they've been targeted in the past, if injury has impacted those numbers and where are they in the depth chart for today's match.
Which player will take home the Pete Rozelle Trophy awarded to the Super Bowl's most valuable player? It's odds on to be the quarterback, as that's happened 31 times in 56 years - and it will almost certainly go to a player from the winning team. Just once in 55 Super Bowls has that trend been bucked.
Running backs and wide receivers are the next most likely position with seven apiece, but the former has been neglected in the last two decades, while wide receivers have been recognized four times over that period.
Ten defensive players have been the MVP, three in the last 20 years. Interceptions can catch the judge's eye, but they are difficult traits to predict. The odds reflect the pre-eminence of the quarterbacks and expect to see elite offensive players available at big prices.
As the name suggests these are anything that occurs within the game. From "Will the opening kickoff be a touchback?" to "Will the final play be a kneel-down?"
There's also a chance to get both teams onside with such markets as which quarter will be the highest or lowest scoring. The 2nd and 4th quarters will vie for favoritism, with the 1st and 3rd quarters, which begin with a kickoff and a likely starting position of around the offense's own 25-yard line. This means that they will be priced at around +500.
Scoring plays make up a plethora of betting opportunities. Who will score first and by what method might be influenced by whether a side likes to defer should they win the toss and if they have been aggressive or passive in the opening exchanges.
More unlikely events, such as any side to score a safety or the game to go to overtime, can give a potentially large pay off for a small stake. They'll be priced up at +1000 or bigger.
Team prop bets are more usually associated with season-long performances, such as how many wins a team will finish the season with. If you think a side was flattered by their previous win total, perhaps because they were successful with turnovers and in close matches, you may look at that team recording fewer wins in the upcoming season.
But in a single game these bets will be familiar propositions, such as how many touchdowns or points will be scored, interceptions claimed or sacks registered. But remember, they will refer to just one of the two sides in the game. If you have a strong fancy that the favorite will dominate the match and run away on the score board, you could take an alternative spread that inflates the margin they need to cover, at enhanced odds.
For many casual bettors, these bets epitomize Super Bowl Sunday. They are fun bets, with limited stakes that major on the non-footballing razzmatazz of the occasion.
Who will win the coin toss illustrates the safety value built into prices offered by the books. It is a 50/50 prospect that the coin will drop either heads or tails, but the odds will be a shade of odds on. With an extended half-time interval and an unprecedented quintet of performers, there are lots of musical wagers. Mary J Blige is the current favorite to be the first to perform and Eminem least likely to kick the show off.
Potential set lists are an ever-popular theme and there's also likely to be an O/U on how many songs will be crammed into the 12-minute set. The singer for the national anthem is yet to be announced, but the duration is a staple Super Bowl bet and often the performer will have previous, so check Youtube, armed with a stopwatch.
Finally, a Gatorade shower has become traditional for the winning coach and there'll be a range of different colors to choose from for the dousing.