MLB parlay betting explained
To bet a parlay, you must choose two or more games and stake a single amount after multiplying the odds - it's a riskier bet, but one with the chance of much higher payouts...
© Nick Turchiaro-USA TODAY Sports
MLB parlay betting key takeaways
A parlay features more than one bet selection tied to one another, it's the same for every sport and an MLB parlay is no different.

To bet a parlay, you must choose two or more games and stake a single amount on it after multiplying the odds of the games together.

To win your parlay, all selections must be correct.
MLB Parlay betting explained
Let's look at an example to help you understand how the odds work and what the potential payout could be for an MLB parlay.
You decide you want to place an MLB parlay on the Toronto Blue Jays, New York Mets, and Los Angeles Dodgers.
Each team will have already been given their respective odds from the sportsbooks and whether they are favorites or underdogs will play a big role in determining your potential winnings.
If the odds look something like this: Blue Jays -165, Mets -140, and Dodgers -200 you would be placing a three-team parlay at odds of +312. If you were to wager $10 on this wager, it would return $41.30 (your original $10 stake plus $31.30 profit).
| Team | Odds |
| --- | --- |
| Toronto Blue Jays | (-165) |
| New York Mets | (-140) |
| LA Dodgers | (-200) |
So how do we get the number +312?
Well, American odds have a decimal equivalent, in this case the Blue Jays are 1.6, the Mets are 1.71 and the Dodgers are 1.5, so multiply those odds together and then multiply that by your wager amount.
If the teams you wanted to parlay were underdogs at odds of +170 (2.7), +105 (2.05), +120 (2.20), then your payout would be a lot higher – the odds would be +1117 (12.17) x your stake. That means a $10 wager would return $121.77 (original $10 + $111.77 profit)
How to place an MLB parlay bet
Betting an MLB parlay is straightforward and the steps only change if you are wagering in person at a casino/sportsbook or if you are placing the bet online.
If you are like the millions of people who prefer online sportsbooks and placing bets with the tap of a finger, you would simply navigate your sportsbooks until you find the MLB betting slate and then proceed to select which teams you want to include in your parlay.
Each team you click will increase the odds until you have your final ticket ready to go - then you enter your wager amount and place bet.
1. Choose the games you want to add to your MLB parlay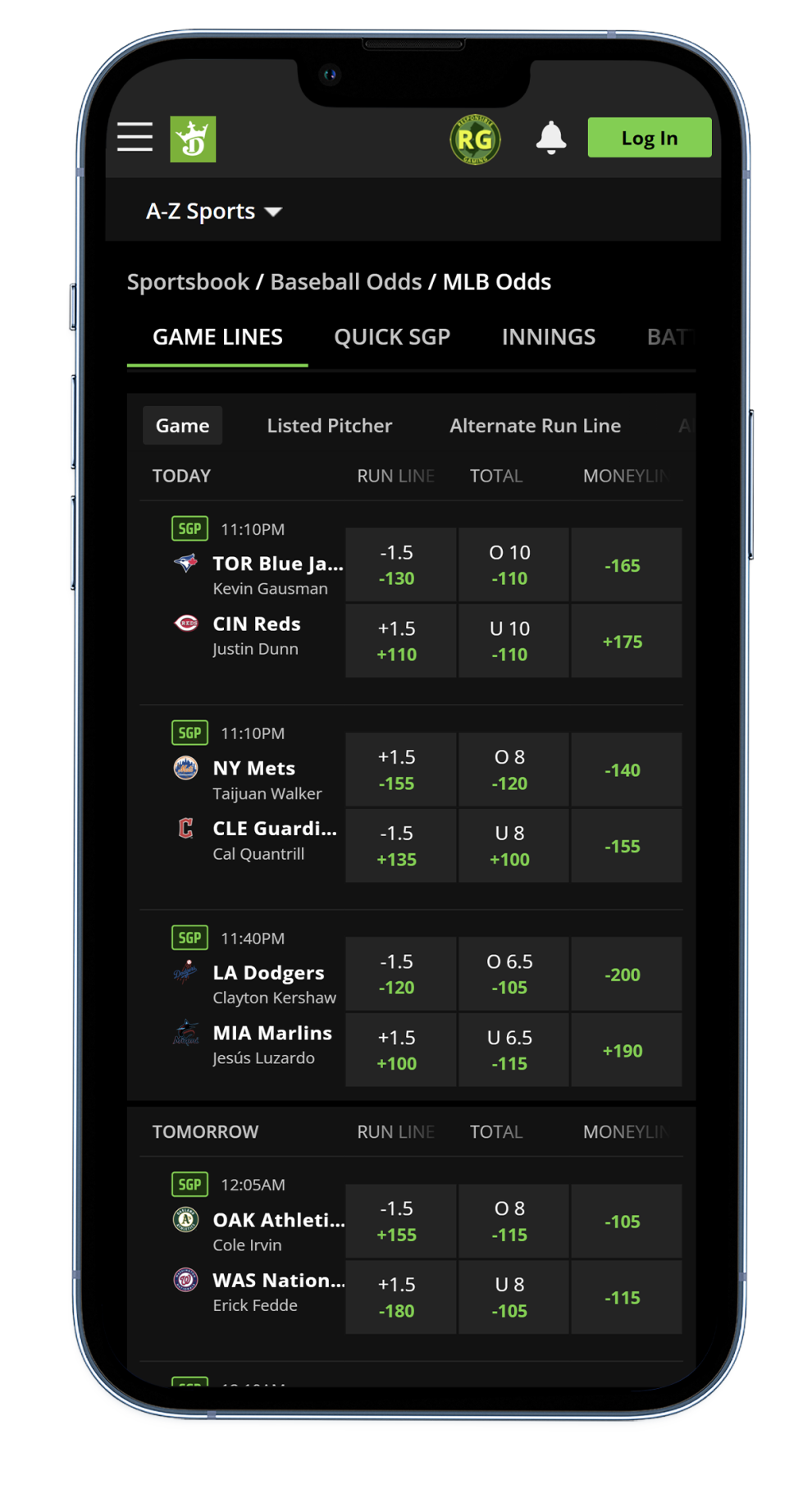 2, Click on the games to add them to your bet slip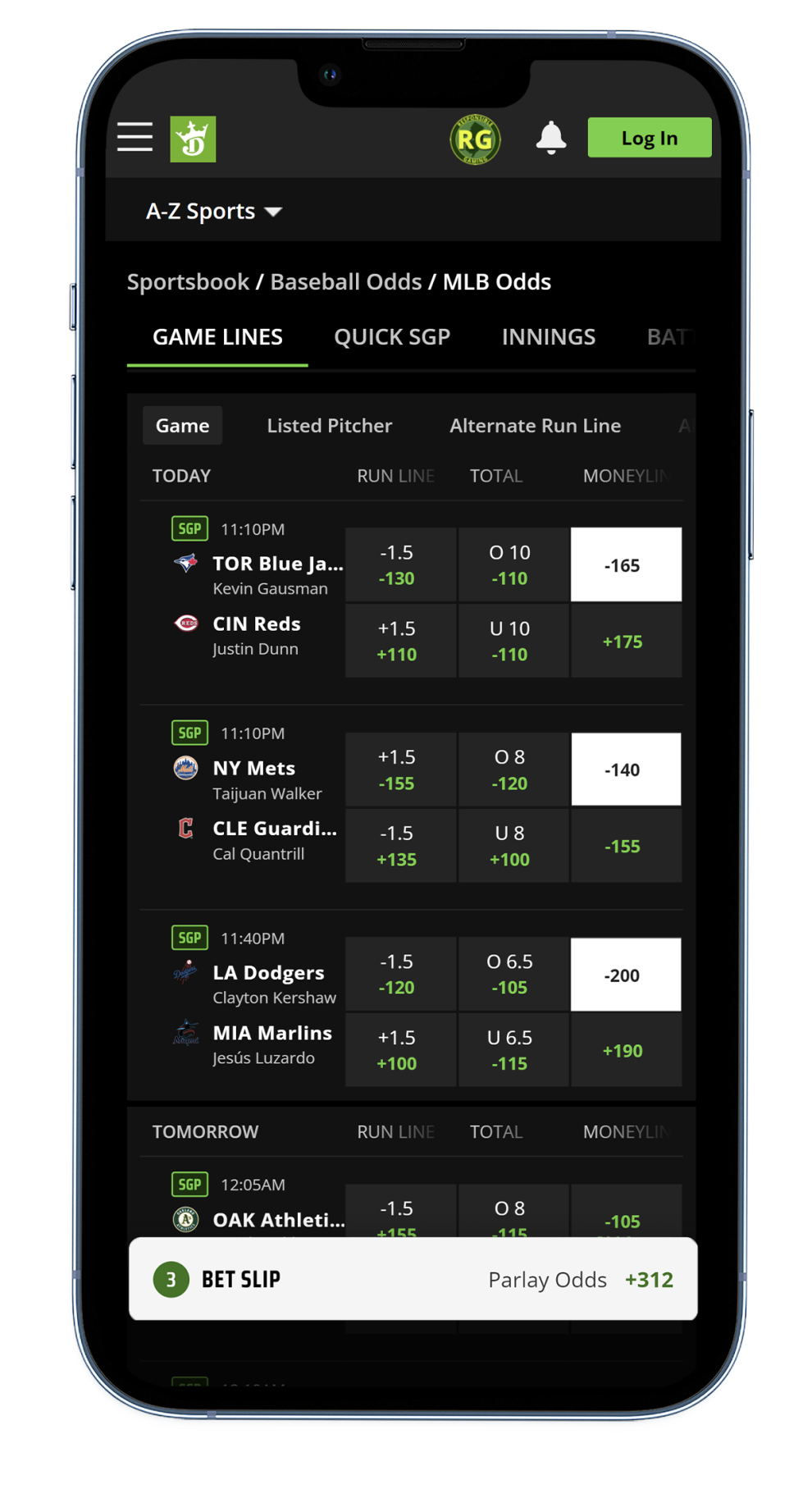 3. Click on the bet slip, set your stake and place your bet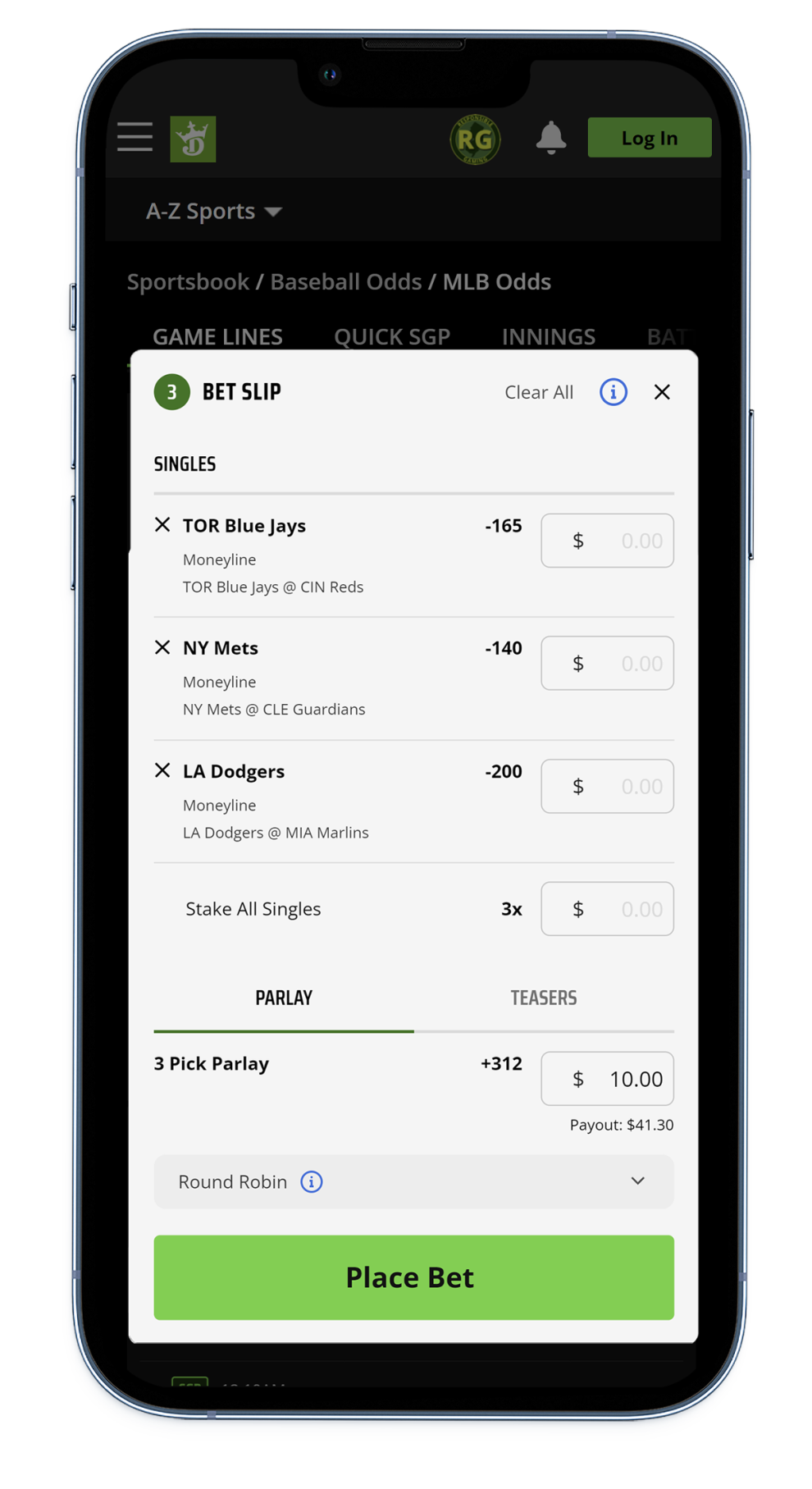 What do plus and minus MLB odds mean?
Whenever you see a team that has odds with a minus sign, that means that they have been designated as the favorite in that matchup.
Meanwhile, the opposite holds true for the plus odds which indicate that the team is the sportsbook's underdog.
| Team | Moneyline |
| --- | --- |
| Philadelphia Phillies | -150 |
| Chicago Cubs | +130 |
So if we look at the example of the Philadelphia Phillies -150 vs the Chicago Cubs +130 this means that to turn a profit of $100 on a bet on Philadelphia, you would have to bet $150.
But if you wanted to bet on Chicago, you would simply wager $100 to return $230 ($100 original stake plus the profit).
If you want to find out your exact return on a specific wager, you can head over to our bet calculator and plug in your numbers.
Why bet an MLB parlay vs a single bet?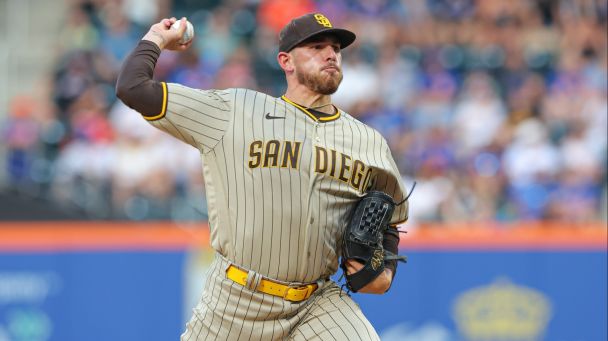 Depending on who you ask and how long they've been betting on sports, you will likely be told that parlays are either a great return-on-investment or a complete waste of money.
The more experienced bettor will usually stick with single bets because they believe they have the advantage over the sportsbooks in terms of the odds set. It's not that they don't ever make a baseball parlay wager, it's just that they understand the lack of value attached to them.
On the other side of the coin is the novice bettor who is just starting out and is looking to make some serious cash as fast as possible. Baseball parlay betting offers this particular bettor great odds to do so, and the chance to turn a low-risk into a high-reward is something they can't pass up.
Betting an MLB parlay is better than betting a single bet because you can take two very-high priced favorites and parlay them together for a close to even-money payout, if not a little more.
However, the more selections you add to your parlay, the chances of losing the bet skyrockets - so if you are the type of bettor that wants to start with minimal risk, baseball parlays could be the way to go.
Are MLB parlay bets worth it?
Is it smart to bet MLB parlays?
How to calculate MLB parlay odds?
What does my MLB parlay pay?
Can you parlay MLB prop bets?
Brand disclaimer
The brands featured in this article are for illustrative and commentary purposes only. There are no commercial associations between the website and any brand featured in this article. Trademark rights and copyrights relating to the teams featured on this page belong to their respective owner(s), which are not associated or affiliated with OnlineBetting.com in any way and did not license rights or authorise or sponsor this article.