What is MLB over/under betting?
Runs win games but over/under betting is a great way of winning wagers without backing a specific team - so here's everything you need to know...
The MLB over/under key takeaways
MLB over/under is also referred to as MLB Total betting, which is the combined number of runs scored in a game by both teams.

That total will either be over or under the line set by the sportsbooks and most totals end in .5 (8.5, 10.5, etc).

It always ensures a winner and loser.
What is MLB over/under betting?
This bet gives you the option to bet the over/under on a particular game which, put simply, is predicting if there will be more or less combined runs in the game in relation to the total that a sportsbook sets out.
In baseball betting, the over/under refers to the amount of runs that the two teams will combine to score. Each game a sportsbook sets a total number of runs based on its projections and it's up to the bettors to determine whether the final score will be over or under that number.
In terms of MLB over/under betting let's look at an example to help you understand how the lines are set, how the odds work and what the potential payout could be when betting on the over/under betting.
If we are looking to wager on the game between Miami Marlins and St Louis Cardinals, sportsbooks will put out odds of both teams and then they will offer up a total number of runs that has been set out by their super computers. It will be up to you to determine which side of the number you are going to bet on.
This example means that Miami is the designated favorite with odds of -130 and St Louis is the underdog at +100
| Team | Moneyline | Over/Under |
| --- | --- | --- |
| Miami Marlins | -130 | Over 9.5 -110 |
| St Louis Cardinals | +100 | Under 9.5 -110 |
Since we are focusing on the over/under (also known as the MLB Total), we can see that sportsbook have set the total at 9.5 runs with equal odds of -110.
Like all MLB odds, MLB total betting odds always relates to bets of $100. This means that if we wanted to take the 'over' 9.5 runs on the baseball total, we would bet $100 to return $190 ($100 original stake + $90 profit). If we want to bet the under, then we it would return the same amount.
Of course, this is simply an example and you don't have to bet $100, you can bet any amount you want.
How to place an MLB over/under bet
Betting on the MLB total can be as simple or as complex as you make it. There are a ton of factors that could be considered before placing a wager on this market, and we will get into those a little later.
If your main goal is to bet on baseball totals, first you would have to head to your online sportsbook and open the MLB slate for the day. You will see a list of MLB games for that game, and you will have the option to bet on the moneyline, spread, or total.
After doing your research, you would then have to decide on if you wanted to place a wager on the over or under in a particular game. When you've made up your mind, then you must find the column that looks like this:
| Over 9.5 | -110 |
| --- | --- |
| Under 9.5 | -110 |
These two lines will always be available to wager on unless they are OTB (off the board) for reasons such as an injury to a key player, weather issues or pitching changes.
If you want to bet on the over in the game, you will simply select the over 9.5 -110 option. This means that for you to win your bet, there must be 10 or more runs scored by both teams combined. Extra innings are included.
If you wanted to bet on the 'under', you would select 'under 9.5 -110.' For this selection to win, the teams must combine to score nine or fewer runs.
Choose the game you want to place a bet on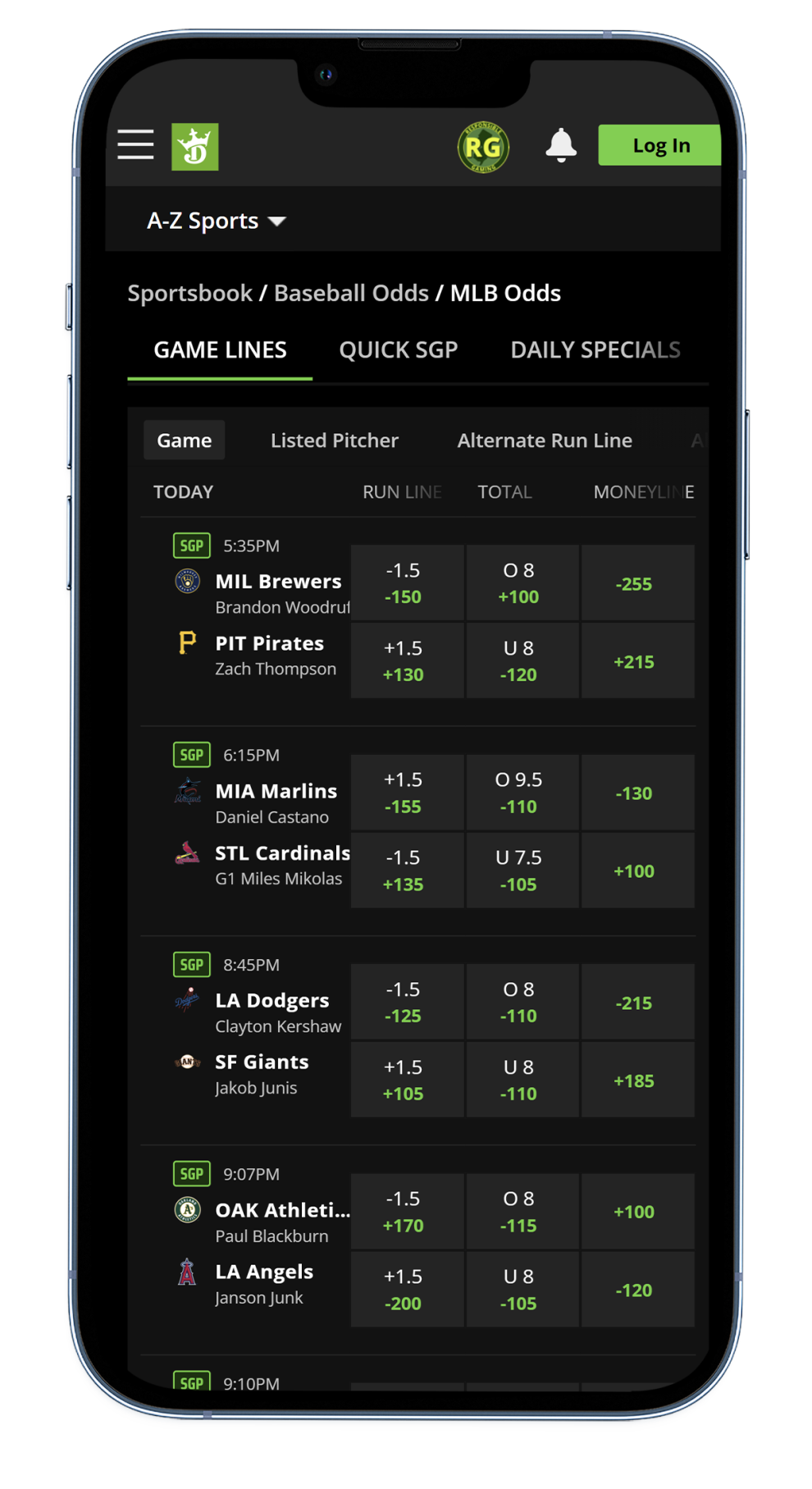 Click the MLB over/under for that game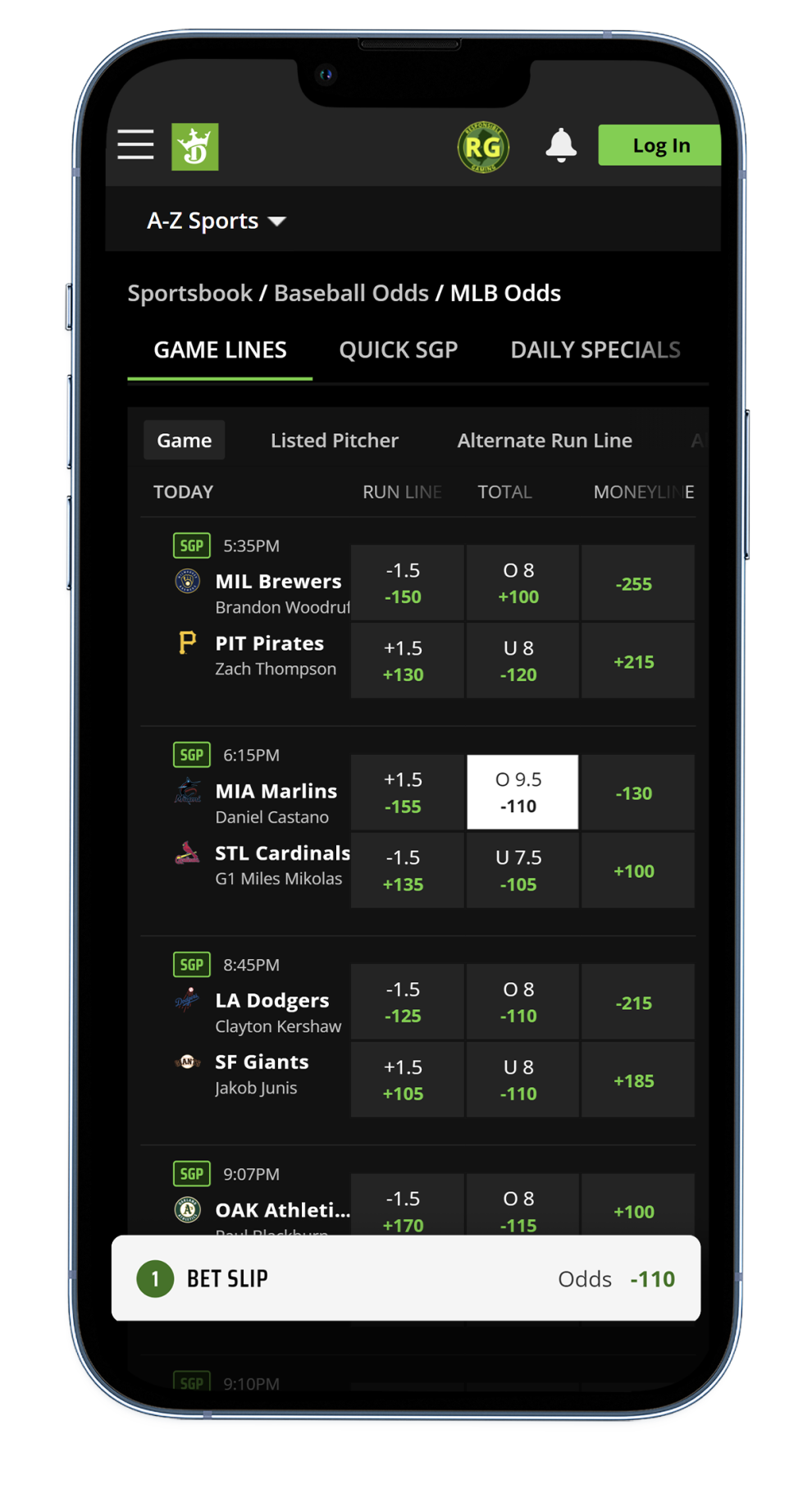 Click on the bet slip at the bottom and place your bet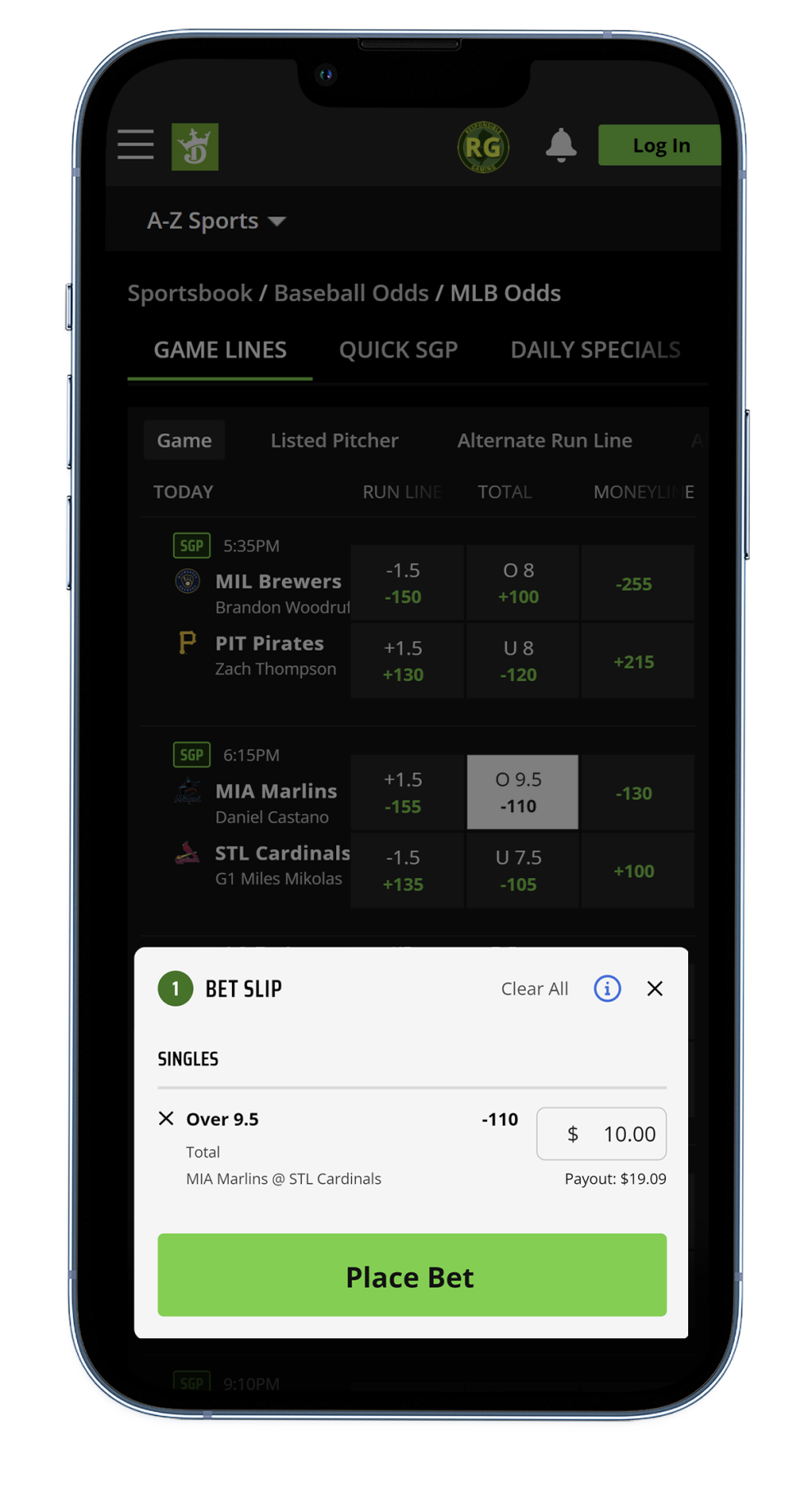 What do plus and minus MLB odds mean?
Sportsbooks will always designate one team the favorite and one team the underdog and will attach a line to each team in the hopes of drawing equal action on both sides to ensure they turn a profit.
The same holds true when betting baseball over/under. Sportsbooks will give out odds of -110 if they believe both sides should have equal value, or they will juice up one side and have it look like this: Over 9.5 -130, Under 9.5 +100.
Whenever you see a team/total that has odds with a minus sign, that means that they have been designated as the favorite in that matchup. The opposite holds true for the plus odds, which indicate that the team/total has been labelled as the underdog.
If you want to find out your exact return on a specific wager, you can head over to our bet calculator and plug in your numbers.
Why bet the over/under vs the spread?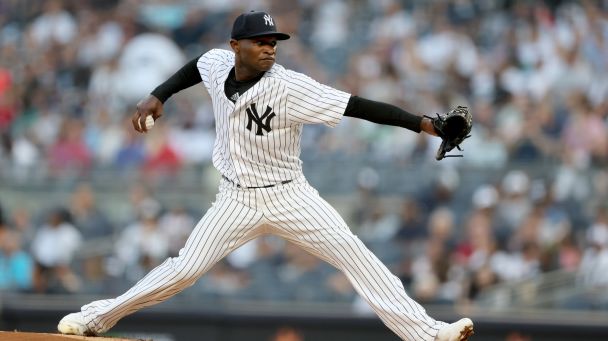 MLB over/under betting is a great way to mitigate added risk and strain on the bankroll as you won't be sweating out a -200 favorite not winning the game by two or more runs. Betting the over /under allows you to focus in on both teams' production (or lack thereof) and wager accordingly.
Here are three key points we recommend you look for when betting the over /under .
The first is to try and capitalize on the backend of the rotation. It's very rare that a Major League team has five all-star caliber pitchers. Usually, the No.4 or No.5 pitcher is someone the team is hoping they can sneak by and pick up a win occasionally. If you can find a spot where the total is relatively reasonable (8.5 or 9.5) and you are getting a chance to bet against both team's No.5 starters, you must take the over because it might be the best bet on the board.
The second factor is the weather. The forecast should be your best friend during baseball season. Take Wrigley Field in Chicago for example. When the wind is blowing out, sportsbooks adjust and offer up totals of 10.5 or higher. When the wind is blowing in, the total drops to 7.5 or 8.5. Understanding the elements that the game is being played in and adjusting accordingly is vital to betting on the MLB over/under.
And lastly, you must take into consideration who is behind the plate calling the balls and strikes. Certain umpires have notoriously unreliable strike zones - that typically forces more swings and misses. Other umpires have a very small strike zone which typically allows for more walks, which could turn into big innings. Knowing who is calling balls and strikes can go a long way in betting the MLB over/under.
Is it better to bet the over or under in MLB?
What happens if the MLB over/under is exact?
How do you understand the MLB over/under odds?
Brand disclaimer
The brands featured in this article are for illustrative and commentary purposes only. There are no commercial associations between the website and any brand featured in this article. Trademark rights and copyrights relating to the teams featured on this page belong to their respective owner(s), which are not associated or affiliated with OnlineBetting.com in any way and did not license rights or authorise or sponsor this article.