NBA Bets for all 30 teams
It's never too early to look ahead to the 2022-2023 NBA season! We asked betting analyst and YouTube presenter, Ian Cameron to provide some of his best betting recommendations in the NBA futures and season win totals markets for all 30 teams.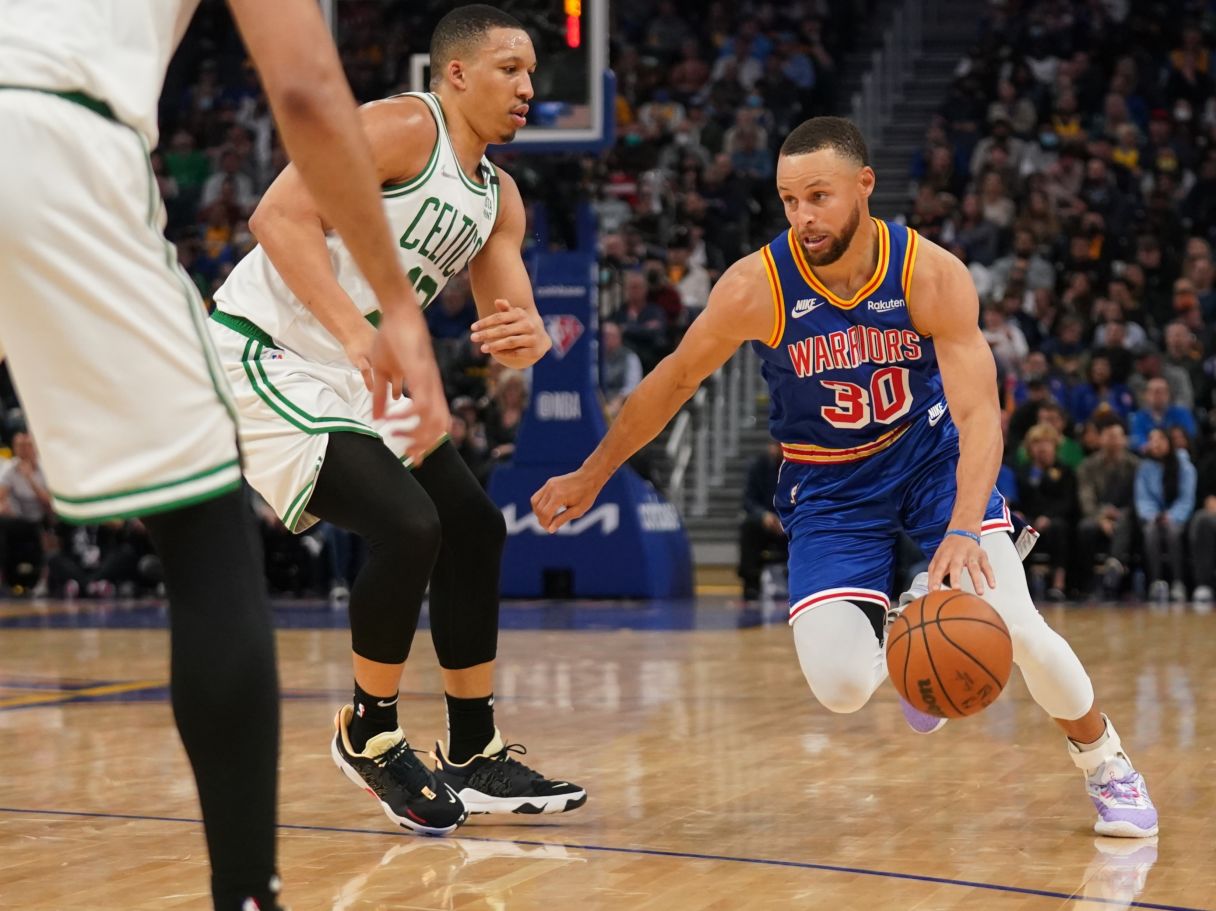 © Cary Edmondson-USA TODAY Sports
Click the link to jump to each section.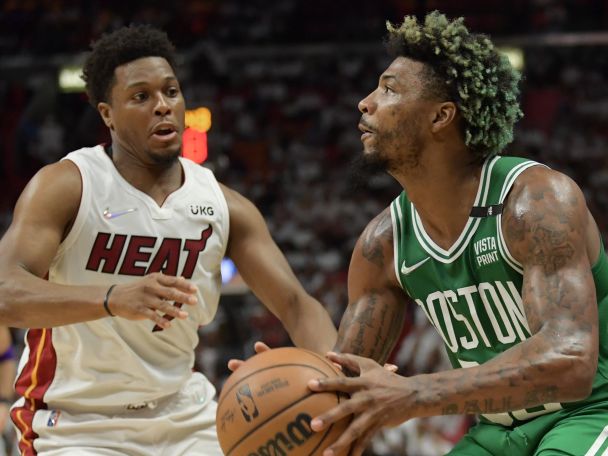 Boston Celtics
The Boston Celtics took a while to get going last season but from January onwards, they were among the best teams in the NBA en route to an Eastern Conference title before falling to the Golden State Warriors in the NBA Finals. Boston made a couple changes in the offseason, acquiring Malcolm Brogdon in a trade with the Indiana to make an already good backcourt even deeper and stronger - they also signed Danilo Gallinari for some more bench scoring.
The Celtics certainly appear primed to be among the best teams in the NBA once again in 2022-2023, and OnlineBetting.com writer, Mete Aktaş backed them to win the NBA championship in 2023 in his predictions, but their win total is the highest win total of any team set at a very lofty 56.5 wins, so it's hard to look at anything except Under knowing injuries could possibly occur and this is a team that may pace themselves with the focus being on the playoffs and winning a title.
Brooklyn Nets
The two Brooklyn Nets two superstars, Kevin Durant and Kyrie Irving, are playing in a real-life soap opera right now: they are young and they are most assuredly restless! Durant and Irving had both stated their discontent with GM Sean Marks and head coach Steve Nash while Durant requested a trade out of Brooklyn not long after last season's first round sweep at the hands of the Boston Celtics. Yet Kevin Durant suddenly turned around and came to an agreement with owner Joe Tsai, GM Sean Marks and head coach Steve Nash to return to Brooklyn squashing the trade demand. This is still a dysfunctional bunch and not one I have any interest endorsing - Brooklyn's win total is at 51.5 and I could only play it Under the total.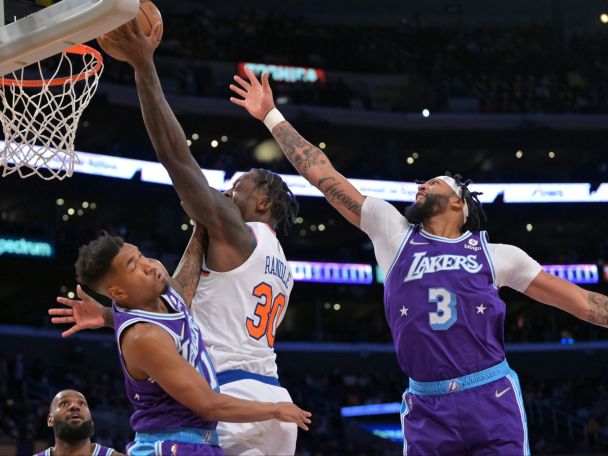 New York Knicks
The Knicks gave their fans a sign of a pulse two seasons ago making the playoffs but all that good will went right out the window last season in what was another bad season for the team finishing 37-45 and outside the playoffs. New York made a splash in free agency signing Jalen Brunson from the Dallas Mavericks. He will assume the starting point guard spot and help them offensively, which is where this team struggled last season but outside of that, the question marks remain with this roster. The win total seems to be right on point at 39.5 and if you don't mind laying the price, -195 to miss the playoffs seems like a solid wager.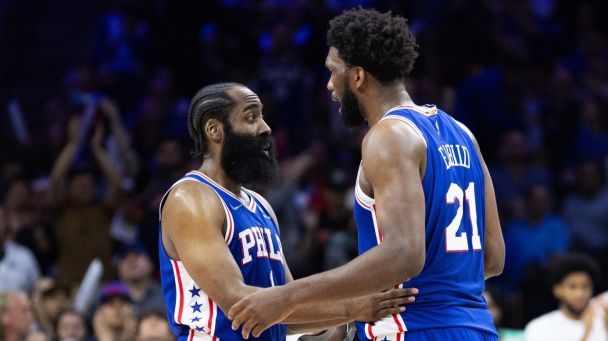 Philadelphia 76ers
The Philadelphia 76ers will look to get over the hump and break through to the NBA Finals which has escaped their grasp despite being a contender for many years.
Philadelphia will go as far as Joel Embiid takes them. He had a dominant regular season and showed an even greater commitment to being the best player he could be. James Harden had his ups but mostly downs since the 76ers acquired him. The 76ers brought in P.J. Tucker in the offseason from the Miami Heat and he is a good defender, rebounder and a capable 3 point shot maker. He's also the type of player to really help a team at playoff time. The defense looks to be very good on this team especially after adding Tucker and the offense could be Top 5 caliber especially with Tyrese Maxey really taking his game to another level offensively late in the season.
The 76ers were 51-31 in the 2021-22 regular season. Their win total is 50.5 for the upcoming season - I think the team is better with P.J. Tucker added to the fold so a lean to the Over 50.5 wins for me. The bet I will recommend is Joel Embiid for MVP at . Many will say Embiid got snubbed last season (including Embiid himself) from winning the MVP award but if he can put forth a season as good or better than last season, this could be his time to finally claim that award.
Toronto Raptors
Toronto is in an awkward position where they are not really top tier NBA title contenders but they are definitely good enough and well coached enough to still be a playoff team in the Eastern Conference. That was the ceiling last season for them and it looks to be that way again in 2022. The Raptors will hope to see Scottie Barnes continue to excel and be their franchise cornerstone for years to come. Fred VanVleet, Pascal Siakam and O.G. Anunoby are all back and they added some solid bench pieces like Otto Porter and Juancho Hernangomez. Toronto was just outside the Top 10 in defensive efficiency last season and that end of the floor should continue to be very solid with this squad but can they find enough scoring and offense is the big question.
Toronto has won 48+ games in every 82 game regular season with Nick Nurse as the head coach. He is one of the better coaches in the NBA and seems to get the most out of this team every season. The win total for Toronto is 45.5 which for me makes it difficult to bet it under with the kind of track record we've seen from Nick Nurse in recent seasons.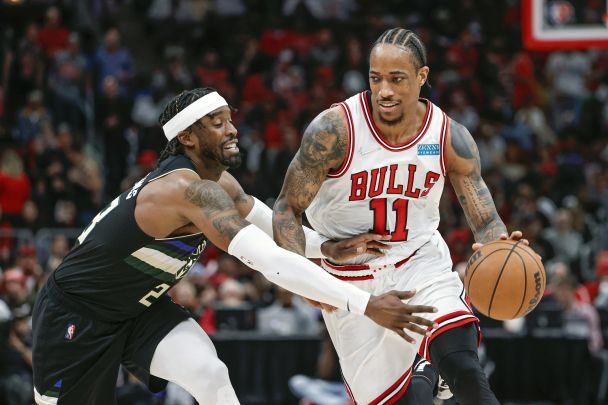 Chicago Bulls
The Chicago Bulls started the season strong and were among the best teams in the Eastern Conference in the standings, but they floundered in the second half of the season falling to 6th in the East. This left them in a difficult first round matchup against the Milwaukee Bucks which they lost in five games.
So which version of Chicago will we see in 2022-2023? The team that started out great in the first couple months, or the one that sputtered down the stretch? Chicago won 46 games last season but their win total is 43.5 for this season. I think it's a bit low. I don't love this Bulls team but they should be able to come close to their win total from last season. DeMar DeRozan is still a clutch late game offensive dynamo and Lonzo Ball should be healthy and ready to come back after his knee injury. They improved their bench and frontcourt depth with Andre Drummond in the offseason. Chicago may not move up in the standings a ton with how tough the East is, but I think they can be good enough to go Over 43.5 wins -125 at DraftKings.
Cleveland Cavaliers
The Cleveland Cavaliers had their best season since LeBron James left for Los Angeles in 2021 as the Cavs went 44-38 in the regular season. They got to the play-in round before getting bounced by the Atlanta Hawks which kept them out of the playoffs.
J.B. Bickerstaff did an outstanding coaching job given all the man games lost to injury for Cleveland last season. If everyone is healthy, this could be a team poised to build off last year's improvement. Darius Garland and Caris LeVert is a solid backcourt and Evan Mobley has dynamic power forward potential. He and Jarrett Allen give them some pop in the frontcourt. The win total for Cleveland is 41.5 and I think they can eclipse that number. The Cavs are a good enough team to get into one of the final playoff spots in the Eastern Conference if they can avoid massive injuries to their backcourt unlike last season. I'll go Over 41.5 wins -134 with Cleveland and I also like the make the playoffs prop Yes -110 on the Cavs as well at DraftKings.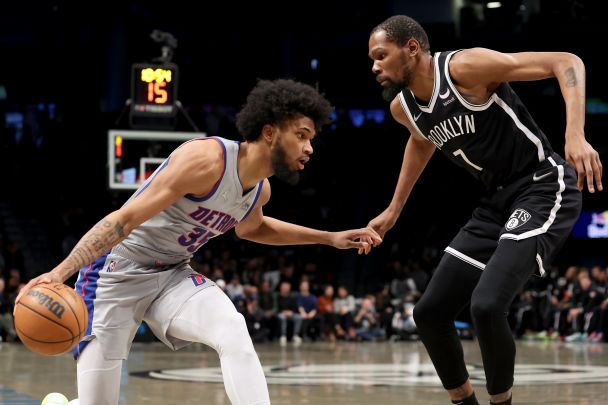 Detroit Pistons
The Detroit Pistons rebuilding process will likely continue this season but I do expect them to improve on the 23-win season of a year ago. Detroit drafted Purdue guard Jaden Ivey with the 5th overall pick in the draft and suddenly the Pistons have their backcourt of the future for many years to come with Ivey and last year's #1 overall pick Cade Cunningham. They should be an excellent duo.
If Marvin Bagley can use the change of scenery from Sacramento to get his game doing, this team could also have some frontcourt improvement with Bagley, Saddiq Bey and Isaiah Stewart. Kemba Walker is now with Detroit as well and while he's not a great defender, nor has he stayed healthy the last couple seasons but he does add a veteran presence. I think Detroit could be a somewhat improved team and we aren't asking a lot in terms of their win total. I'll recommend Over 27.5 wins at -110 (FanDuel).
Indiana Pacers
The Indiana Pacers finished out of the playoffs for the second straight season with only 25 wins in 2021. The Pacers are certainly building toward the future trading away Malcolm Brogdon and drafting two talented players in Bennedict Mathurin from Arizona with the 6th overall pick and Andrew Nembhard out of Gonzaga. Both guards will give Indiana plenty of depth in the backcourt which is a good thing. Indiana was a middle of the pack offensive team but one of the worst defensive teams in the NBA last season and that is an area that needs to be better. The problem is that I think other teams that missed the playoffs in the East have a better chance for a bigger uptick in performance than the Pacers.
The Pacers are in the 22.5 to 24.5 range with their win total which is extremely low and I don't have a strong opinion on the win total so I will recommend a player futures bet for Indiana and consider Bennedict Mathurin to win Rookie Of The Year +1200 at FanDuel. He is likely to get plenty of time on the court and I think at that price, he is worth a shot.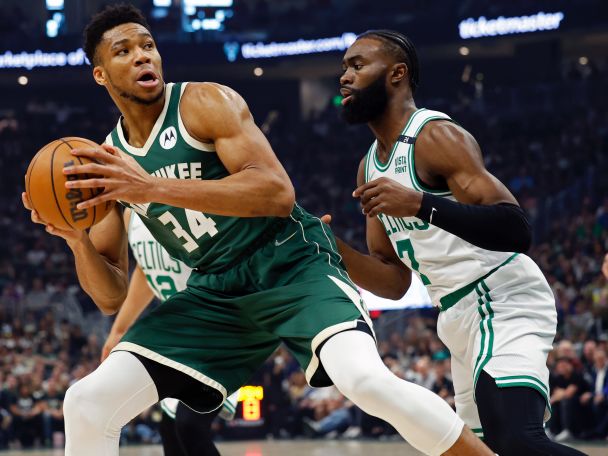 Milwaukee Bucks
Milwaukee was ousted in the second round by the Boston Celtics last season after finishing 3rd in the East in the regular season. The only major addition in the offseason was signing Joe Ingles from Portland, who gives them another perimeter shooting option. The Bucks were a very good offensive team but their defensive efficiency was only 12th in the NBA last season. That needs to improve if they hope to make it back to the NBA Finals.
I expect the Bucks to have their edge back after being dethroned as champions and much more urgency to get back to the promised land in 2022-2023. I would look long and hard at Milwaukee to win the East at +340 and the title at +800.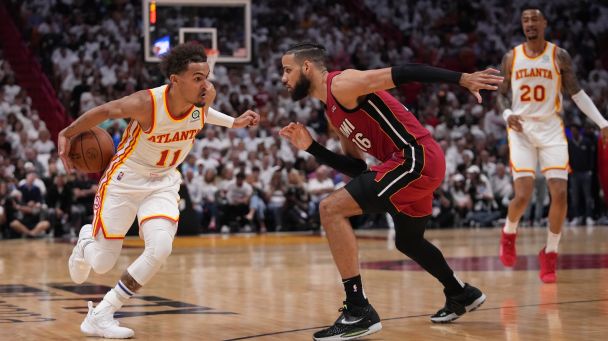 Atlanta Hawks
The Atlanta Hawks took a step back last season, eventually finishing 9th in the East and needing to win a play-in game before getting bounced in the first round of the playoffs. They upgraded their roster with the trade to acquire Dejounte Murray from the San Antonio Spurs giving them a terrific backcourt with him and point guard Trae Young. They also bring back much of their core from the last couple seasons including De'Andre Hunter, John Collins, Clint Capela and Bogdan Bogdanovic. The defense slipped quite a bit last season but Murray is a great scorer and perimeter defender and should help improve the Hawks leaky defense along with the additions of Justin Holiday and Maurice Harkless. I think Yes to make the playoffs -210 is a safe bet for Atlanta and I would lean Over 45.5 wins.
Charlotte Hornets
The Charlotte Hornets didn't make a ton of changes this offseason but will hope to improve on a 10th place finish in the Eastern Conference last season and a loss in a play-in game to the Atlanta Hawks. The Hornets were a bottom 10 defensive team last season and that simply must get better if they hope to make the playoffs. Starting point guard LaMelo Ball is certainly the player to build around but the team needs a little more at other positions. Charlotte addressed the center position by drafting Mark Williams in the first round from Duke. I don't think Charlotte has gotten much better and that will make it difficult for them to make inroads in the East. I like Under 37.5 wins -132 for them at FanDuel.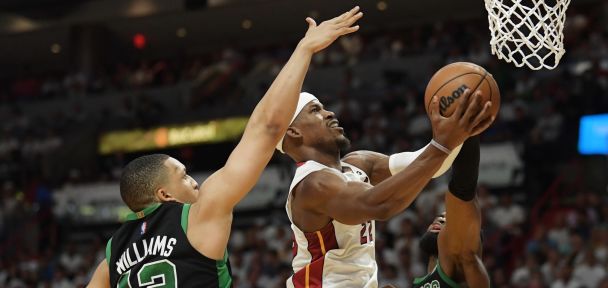 Miami Heat
Miami finished with the #1 seed in the Eastern Conference at 53-29 in the regular season but couldn't get past Boston in the Eastern Conference Finals. The Heat have pretty much an identical roster to last year's squad without any significant additions or subtractions. The Heat win total is sitting at 48.5 to 49.5 depending on which sportsbook you are using. I certainly can agree with the Under sentiment - Kyle Lowry missed time for personal reasons last year, Jimmy Butler was injured at times. Load management is certainly something that could come into play for a veteran squad like Miami and I believe the betting markets sense this. I would lean Under the regular season win total with the Miami Heat. That being said, come playoff time, this team on paper can compete with and beat anyone in the East and I see some value at +750 to win the conference and +2000 to win the title.
Orlando Magic
The Orlando Magic have a long road ahead before they get back to making the playoffs let alone being a contender, but the Magic won the #1 overall pick in this year's draft and used it to take Paolo Banchero from Duke to give them a potential superstar power forward. There are still question marks at point guard and they need improvement in his second year from Jalen Suggs as well but the building blocks are in place. It just may require more patience and time for Orlando fans to see the uptick created by those cornerstone pieces. Orlando's win total is 26.5 this season after winning just 22 games last season. I can't say the value is great, but Paolo Banchero is the favorite to win Rookie Of The Year and he is my pick to get the award. You can bet him at +240 at both FanDuel and DraftKings.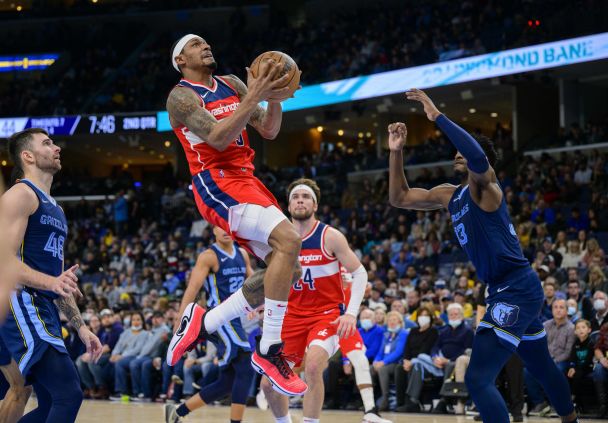 Washington Wizards
The biggest offseason business conducted by the Washington Wizards was re-upping Bradley Beal to a new 5 year contract worth $251 million for the second largest contract in NBA history. Beal missed significant time last season due to injury and is now approaching 30 years old so some are questioning the decision to sign him long-term. He is undoubtedly an outstanding scorer though, and the Wizards did address his supporting cast as they brought in Will Barton and Monte Morris via a trade with the Denver Nuggets. Morris will become the new starting point guard and he filed in admirably for an injured Jamal Murray last season in Denver. Barton gives them some much needed defensive presence on this team which was 25th in the league in defensive efficiency last season.
Washington has the potential to be better but it will only happen if they get a full season or close to it out of Beal and the defense steps up. The Wizards win total is 35.5 and I would recommend the over with that, although it is not a strong opinion for me.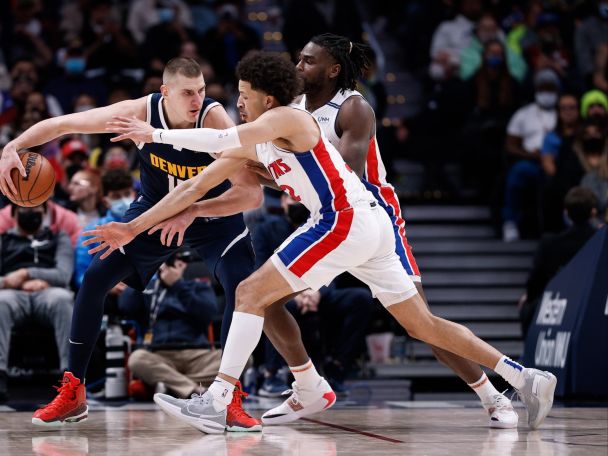 Denver Nuggets
The Denver Nuggets finished 6th in the Western Conference with 48 wins last season. The expectation is that Jamal Murray will finally be healthy and ready to return for a full season to reunite the dynamic duo of Murray and two-time MVP Nikola Jokic. The Nuggets did lose a couple key starters in Will Barton and Monte Morris through free agency, although they brought in Kentavious Caldwell-Pope in a trade with the Washington Wizards and he is a good all-round player at both ends of the floor. I think Denver has a higher ceiling this season and thus I'll recommend Over 49.5 wins at -134 (DraftKings) for the Nuggets.
Minnesota Timberwolves
The Minnesota Timberwolves got a small taste of the NBA Playoffs last season and they look for a whole lot more of it this season. Minnesota was 46-36 returning to the playoffs for the first time since 2018 before getting ousted by Memphis. The Timberwolves have a very solid nucleus with Anthony Edwards, D'Angelo Russell and Karl Anthony-Towns. Minnesota was a very good offensive team last season but did struggle a bit defensively and they took note that is where they needed to improve the most in the offseason by acquiring Rudy Gobert from the Utah Jazz in a massive deal sending Patrick Beverley, Malik Beasley and Jarred Vanderbilt the other way. Gobert is one of the best defensive players in the NBA especially around the rim and he will provide an immediate uptick in the Timberwolves at the defensive end of the court. The Western Conference is tough so there may be a ceiling on how far this team progresses in the playoffs but they will surely be a playoff team once again. They only need to improve by two wins from last season to go over their regular season win total of 47.5 and I do like them to go over 47.5. I also wouldn't talk anyone out of some futures wagers at longer shots on Minnesota to win the conference at +2000 and the NBA title at +3300.
Oklahoma City Thunder
Oklahoma City finished with the 4th worst record in the NBA last season and it's difficult to envision this team making significant strides this season. They have a talented scorer in Shai Gilgeous-Alexander, hopefully further development from Josh Giddey and a great defender in Lu Dort but a very patchwork and thin roster outside of that.
They took Chet Holmgren from Gonzaga with the 2nd overall pick in the draft but unfortunately, he suffered a Lisfranc injury that will keep him out for the entire season and push his NBA debut back by a full year. This is a team that was ranked 29th in offensive efficiency and 18th in defensive efficiency last season and they play in a tough conference from top to bottom. I have a slight lean to the Under 24.5 wins. That being said, I'm not betting a win total that is this low but I also do not want any part of the Over with them.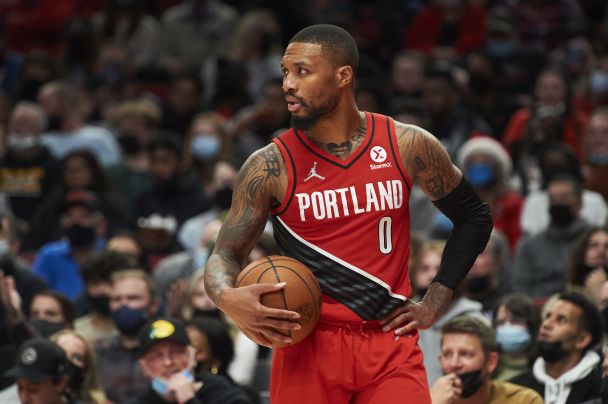 Portland Trail Blazers
The Portland Trail Blazers will look to regroup after a dismal season last year. Damian Lillard is back and the team added Gary Payton II and Jerami Grant in the offseason, which should be a help to this team at both ends of the court. Portland's offensive game fell off when Lillard was out last season so it is vital that he stays healthy. Defensive acumen was sorely lacking from last year's squad but there should be improvement in that area this season. The Blazers will be asking for much greater contributions from Anfernee Simons and Nassir Little who will step into bigger roles for the team but both showed themselves capable of it a year ago. I like this team Over 39.5 wins this season as I believe they bottomed out last season and can only improve.
Utah Jazz
The Utah Jazz have been one of the better teams in the West in the regular season for the last couple seasons but it hasn't translated to much playoff success. The franchise appears to be blowing it up and starting over. Utah opted to shake things up by trading Rudy Gobert to Minnesota and they plan to also trade Donovan Mitchell away before the start of the season with the New York Knicks being a rumored landing spot. Royce O'Neale who has been a valuable piece to this team the last few seasons was also sent away via trade in the summer.
Quin Snyder stepped down as head coach and Will Hardy at just 34 years old will take over after years as an assistant coach with San Antonio and then Boston. Utah will certainly be a much worse offensive team with Mitchell expected to be traded away before the season begins and they should also be in for a major decline defensively without Gobert, one of the top defensive players in the NBA throughout his career. The win total for Utah is 30.5 so a very steep adjustment has been made already by oddsmakers. That being said, this roster looks hard pressed to be much more than a 30 win team so I'll still lean to the under for the Jazz with their season win total.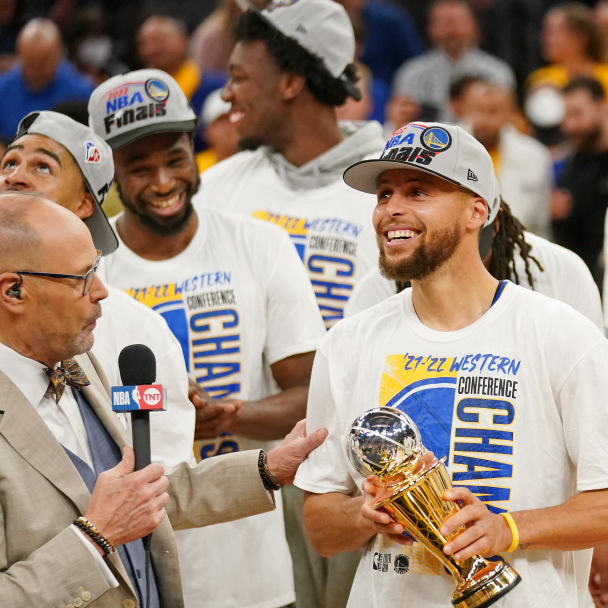 Golden State Warriors
The defending NBA champions had 53 regular season wins last season. This year their win total is set at 51.5 and my lean is to the Under with the Warriors. Often we see defending champions the next season try to pace themselves and look more toward the playoffs than going pedal to the floor in the regular season and we could see that with the Dubs. The team is pretty much intact for the most part from last year's championship team but with the Western Conference always being competitive, I think there is a chance that we see Golden State fall below that 51.5 win total in 2022.
Los Angeles Clippers
The Los Angeles Clippers barely made the playoffs last season, finishing 8th in the Western Conference with a 42-40 record. Their 2022 season win total is set at 52.5 so oddsmakers expect a dramatic improvement from the Clips and it's easy to see why.
Kawhi Leonard will finally be healthy and back on the court.
Paul George is still there and they brought in veteran point guard John Wall from Houston. Wall is now 31 years old, hasn't played in over 2 years and has been riddled with injuries so there is definitely some risk by the Clips in acquiring him and expecting him to play like he did in his days with the Washington Wizards. If healthy, he can still prove to be a very good starting point guard and the Clippers are banking on the same thing. The LA Clippers struggled offensively especially with the injuries they incurred, but they were still a Top 10 defensive team. Wall should improve this team offensively. I would look for some value on Clippers games Over the total this season. Health is the key though across the board for this team and because I can't guarantee that, I'll lean slightly Under the 52.5 win total with the LA Clippers.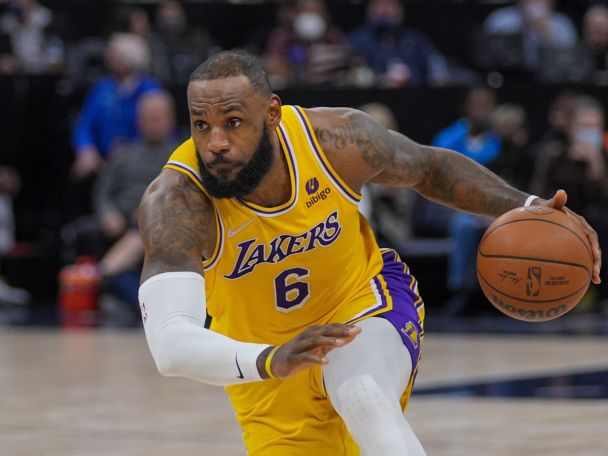 Los Angeles Lakers
The LA Lakers will try to rebound from a dismal season finishing out of the playoffs and stealing all the national NBA media headlines as being a massively underachieving squad a season ago. LeBron James was re-signed for the next two years earlier this month and the Lakers will try it again with the core of LBJ, Anthony Davis and Russell Westbrook intact. They hired Darvin Ham as their new head coach after he spent the last few seasons as an assistant with the Milwaukee Bucks. I'm going to need to see the Lakers play some defense, Anthony Davis needs to step up his game as the second man in a trio of stars, and the team chemistry desperately needs to improve before I'm ready to bet the Lakers Over their win total. I'm leaning Under 45.5 wins with the Lakers.
Phoenix Suns
The Phoenix Suns dominated and rolled to the #1 seed in the Western Conference last season. They looked destined to be in the NBA Finals again but were shockingly upended by Luka Doncic and the Dallas Mavericks in the second round of the playoffs which resulted in their season being a massive disappointment.
The Suns return the core of their team from the last two brilliant regular seasons including Chris Paul, Devin Booker and Deandre Ayton. They added Damion Lee in free agency from the defending champion Golden State Warriors who can give them another offensive source. Phoenix was top five in offensive and defensive efficiency last season and I expect their second round exit to fuel them for one more NBA title run with CP3 leading the way. I think Phoenix +450 to win the West and +1200 to win the title are good bets at solid prices.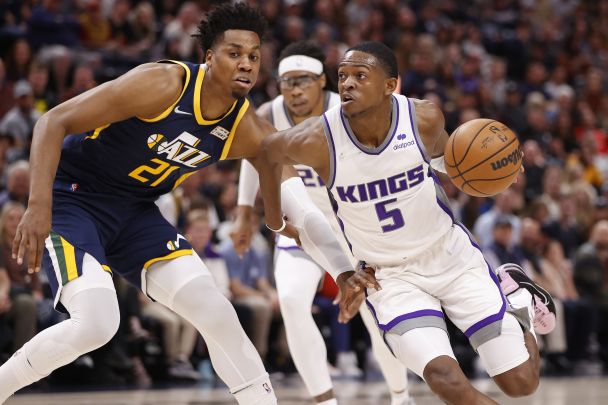 Sacramento Kings
The Sacramento Kings have failed to make the playoffs in every season since 2006 and will look to change that in 2022. Sacramento has consistently been a horrific defensive team for years and even the other side of the court declined quite a bit as their offensive and shooting numbers were not as good. Luke Walton was fired during the season last year and now it's Mike Brown, the former Cleveland Cavaliers and Los Angeles Lakers head coach and most recently Golden State Warriors assistant coach, taking over in Sactown. They have a great point guard in De'Aaron Fox but needed to increase the talent around him. They drafted Keegan Murray in the first round of the draft. The Kings added Kevin Huerter and Malik Monk in the offseason and the hope for them is a full season of Damontas Sabonis will help a frontcourt lacking quality depth.
Brown is expected to make this team more of a defensive minded one, so I could see there being value to bet under in Sacramento games this season. Sacramento won just 30 games this season but the team on the court was brutal and the situation off the court was tumultuous. Their win total for this season is 33.5 and with this team finally perhaps buying into the concept of defense, I am willing to give a nod to the Kings going Over 33.5 wins this season.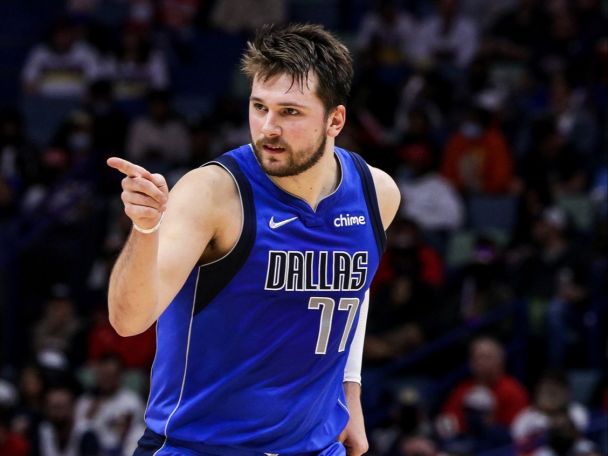 Dallas Mavericks
The Dallas Mavericks were a 52 win team last season and there is no doubt with Luka Doncic at the helm they are still a playoff team. Doncic is that good, but there are some greater concerns entering this season about the supporting cast around Luka. They lost Jalen Brunson, who signed a big money contract with the New York Knicks. Their only offseason piece of business was getting Christian Wood from the Houston Rockets in a trade. I'm not sure this is a better team in 2022 but their win total reflects that as the Mavs are currently lined at 48.5 wins. I'd lean Under but I think it is a fair number.
Houston Rockets
The Houston Rockets finished dead last in the NBA a season ago with a 20-62 record and there is really nowhere to go but up for them, however the rebuilding job here is not going to be a quick one. The backcourt with Kevin Porter and Jalen Green should be solid and they drafted Jabari Smith from Auburn at 3rd overall at power forward. The problem for Houston is on defense where this team was horrific last season ranking 29th in the NBA in defensive efficiency - that will need to improve. Houston's win total is 23.5 so minimal improvement is expected and that is pretty much what I project for the Rockets as well so I would have to lean to them Over the win total.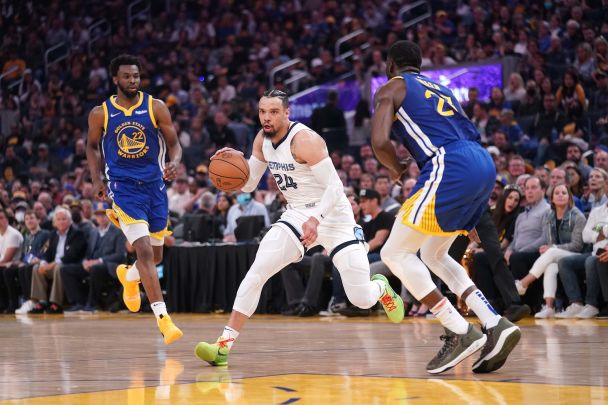 Memphis Grizzlies
Memphis was 56-26 last season winning their division and finishing 2nd in the West. It won't be easy to top that, but oddsmakers seem to think the Grizzlies might take a step back this season with their win total sitting at 48.5 right now. Memphis added Danny Green in the offseason for a veteran presence who can play defense and give them another outside shooter. The Grizz took Walker Kessler from Auburn and TyTy Washington from Kentucky in the latter portion of the first round of this year's draft. The team has a great backcourt with Ja Morant and Desmond Bane, size in the frontcourt and were a top five defensive team and a top 10 offensive team last season. That's not the profile of a team dropping by 8+ wins from last year to this year. I like Memphis to go Over 48.5 wins.
New Orleans Pelicans
I think there is a 'buy sign' on the New Orleans Pelicans this season. The team got better with the trade deadline additions of CJ McCollum and Larry Nance and they had a strong finish to get into the playoffs winning a pair of play-in games and then taking the #1 seed Phoenix Suns to six games in the opening round. Brandon Ingram and hopefully a healthy Zion Williamson should make this team formidable and a full season for McCollum in New Orleans is a good thing. The second year with Willie Green as head coach should lead to him being more comfortable and familiar with everything along with his players as well. I like New Orleans Over 43.5 wins and also think a flyer on Willie Green at +1600 as Coach of the Year is not a bad idea as this team could make a leap in 2022.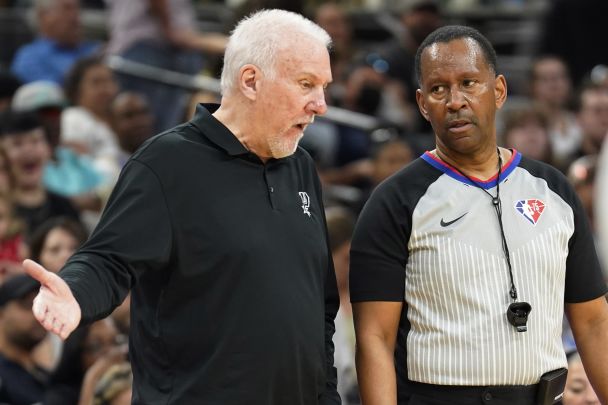 San Antonio Spurs
The word "rebuild" has not been attached to the San Antonio Spurs for decades during the Gregg Popovich era but it must be now. This is a team that dismantled much of last year's roster with the trade of Dejounte Murray to Atlanta. They let Lonnie Walker depart in free agency and remember they let Demar Derozan leave a couple seasons ago as well.
Keldon Johnson might be the best player on the team right now and that speaks to how depleted this roster is. The Spurs are going to have a much harder time scoring and their ability to get stops at the defensive end of the court was lacking quite a bit as well. There is no doubt the team is looking toward the future and could wind up being one of the worst teams in the NBA in 2022. The San Antonio win total is 22.5 which is the lowest win total of any team entering the upcoming season but I can only recommend the under here.
Best sportsbook offers 2022