NBA MVP Futures Bets - Can Nikola Jokić make it three in a row?
The 2021-22 NBA season ended in June but to the diehard sports fans, it seems like it has been an eternity. More to the point, those who like to bet on NBA futures can hardly wait until the new NBA season commences.
Nikola Jokić faces a double team regularly and still dominates in the paint © Isaiah J. Downing-USA TODAY Sports
James is a freelance sports writer who specialises in the NBA - his work has been published across multiple sites including OddsUSA and FanSided.  Full bio here.
NBA MVP Betting Odds
Some NBA futures categories include NBA Championship odds, Defensive Player of the Year, Sixth Man of the Year, Most Improved Player, and let's not forget about the Most Valuable Player award. The MVP Award may be the most popular NBA futures category aside from NBA title odds.
Just like the NBA Championship futures bets, the number of players in the running to win the MVP award fluctuates throughout the season. For example, if a player such as Giannis Antetokounmpo or Stephen Curry begins the season with consistently solid performances, they will be the early favorites to win the award.
As is the case with most things in sports, the odds can change on an almost nightly basis. If the early contenders play consistently throughout the entire season, the award will be theirs to lose from a betting standpoint. However, many factors can alter the narrative: one example is if a player sustains an injury. If LeBron James is leading the pack in this category for most of the season then picks up an injury, he could be overtaken by the players trailing him if they play extremely well during his absence. It is also important to remember that a player could become ineligible if he doesn't play enough games.
NBA Regular Season MVP
Looking ahead to the upcoming season, the players with the best odds to win the MVP award may vary, depending on which sportsbook you look into. For example, Dallas Mavericks point guard Luka Doncic is the current frontrunner to win the award in 2023. According to Fanduel, his odds are +490 but Caesars Sportsbook have his odds at +600 where he is tied with Philadelphia 76ers center, Joel Embiid.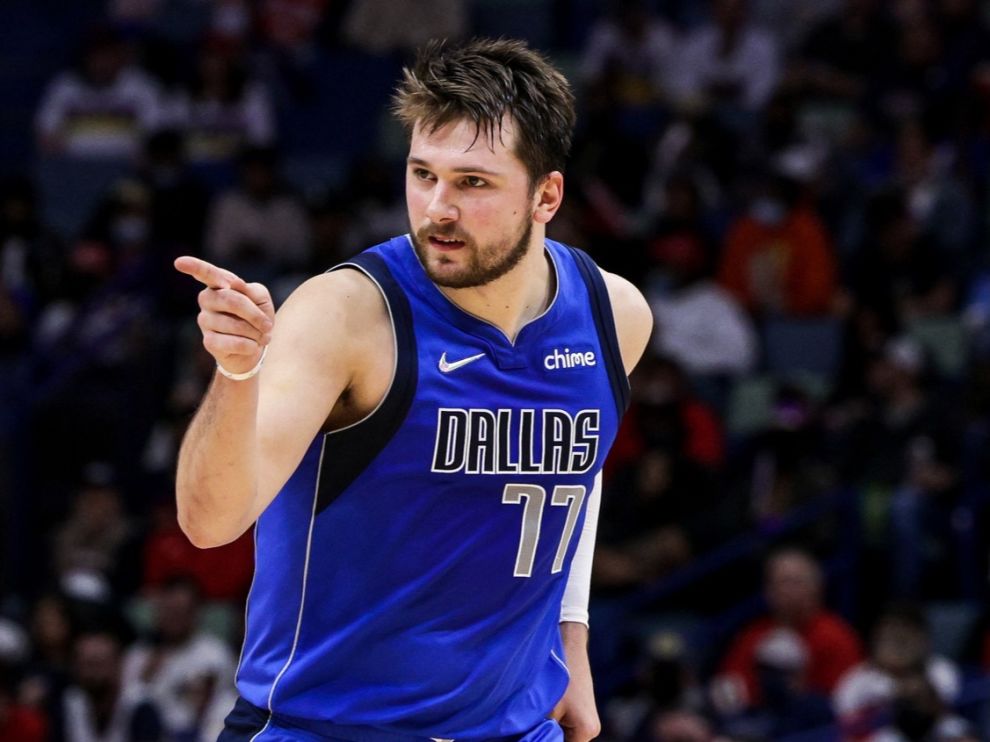 Luka Doncic is a perennial favorite among NBA MVP candidates © Stephen Lew-USA TODAY Sports
What makes Doncic an interesting pick is that he's been the early season frontrunner in each of the last two seasons. Meanwhile, it should come as no surprise that Joel Embiid has the second-best odds considering that he finished second in last year's MVP voting. Coming in at the third is the Greek Freak, Giannis Antetokounmpo. He captured the award in 2018-19 and 2019-20 as well. Let's also not forget that he has won two Defensive Player of the Year awards. So again, him having the third-best odds to win the NBA MVP Award isn't a shocker.
What is interesting is the player at the No. 4 spot on Lineup's MVP list – Nikola Jokić. Not only is he one of the top big men in the NBA, but he has also been named MVP the last two seasons. Jokić has averaged double figures in points and rebounds the last four seasons and he also recorded 8.3 and 7.9 assists, respectively over the last two seasons. Barring any setbacks, Jokić should be an early frontrunner to win the award.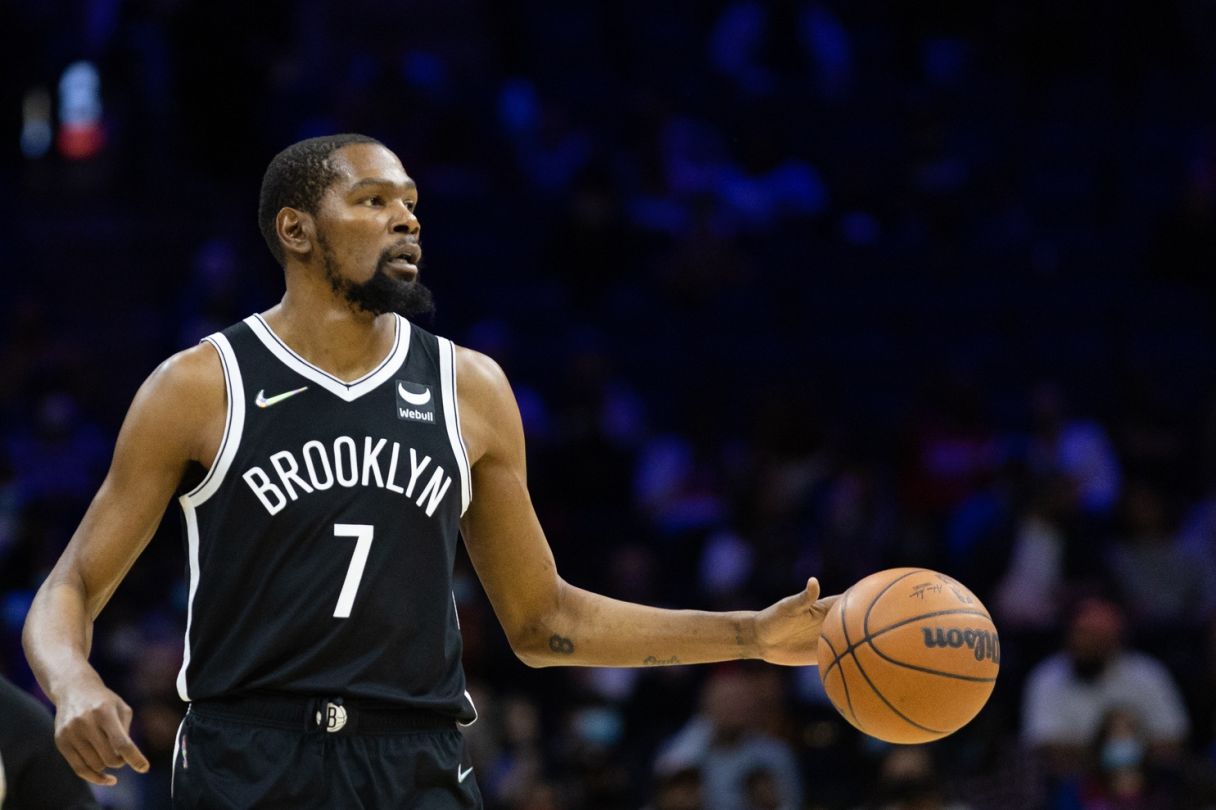 Kevin Durant is among the favorites for the 2023 MVP but will his next team affect that? © Bill Streicher-USA TODAY Sports
Another interesting player to keep an eye on is Brooklyn Nets forward Kevin Durant.
According to Caesars Sportsbook, Durant has the fifth-best odds to win the award at +850. Sure, Durant is a two-time champion with a pair of Finals MVPs on his basketball resume. On the flip side of the narrative, Durant has requested a trade, which means that we don't know which team he will suit up for next year. He finished tied for 10th in last year's voting. So, the fact that he's in the top five on this list is somewhat puzzling being that it is uncertain where he'll play next year.
Lastly, let's not forget about the winner of this year's Finals MVP – Stephen Curry. Curry has a pair of regular-season MVP awards, he also played at another level throughout the 2022 NBA Playoffs. During the six-game NBA Finals against the Celtics, Curry compiled averages of 31.2 points, 6.0 rebounds, and 5.0 assists per contest. He shot 48.2 percent from the field and 43.7 percent from beyond the arc en route to his first-ever Finals MVP award. Those numbers and the fact you have to be aware of Curry's location on the floor at all times: we should keep an eye on him as the Golden State Warriors look to defend the NBA crown for the first time in three seasons.
NBA MVP predictions
As previously mentioned, the odds for the players to win any NBA futures category can change in the blink of an eye. From a favorite standpoint: Nikola Jokić should be considered one of them based on his two NBA MVP Award wins in the last two seasons. Looking at his overall numbers during that stretch should strengthen his position.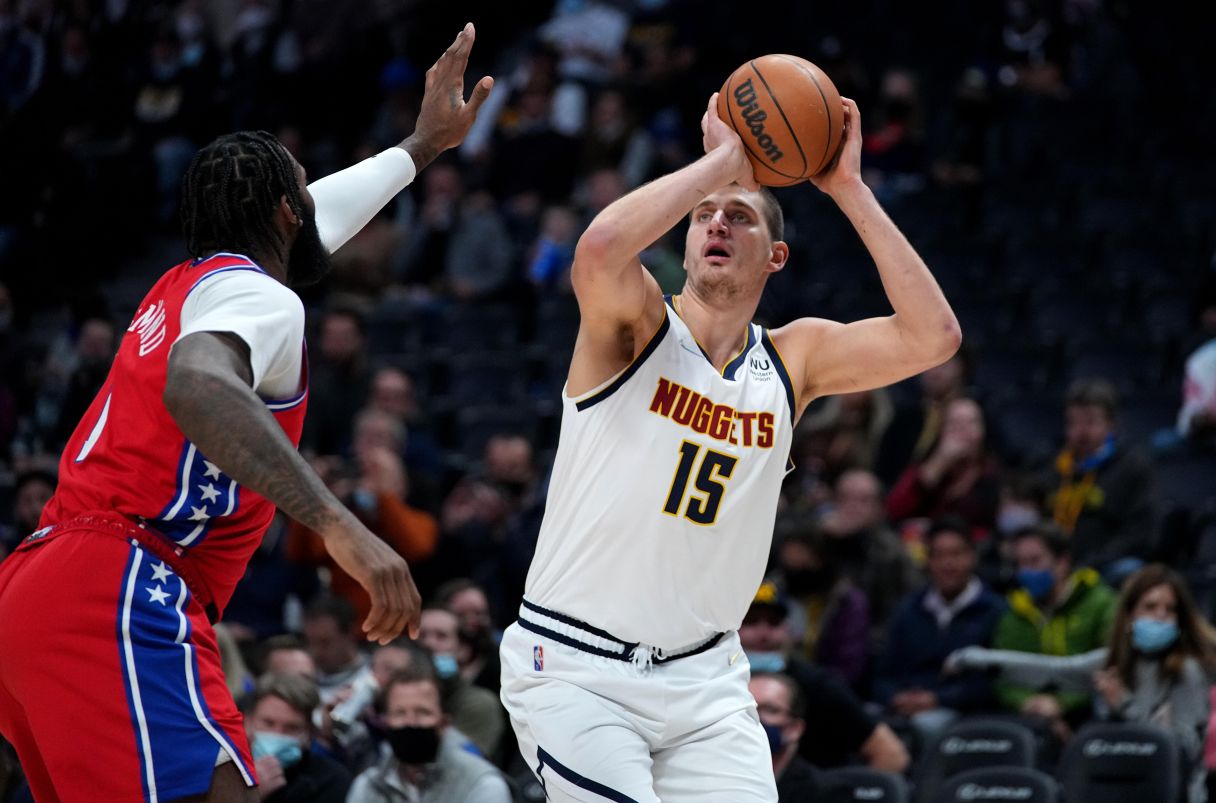 Nikola Jokić could make it three in a row and win the MVP Award in 2023 © Ron Chenoy-USA TODAY Sports
During the 2021-22 NBA season, Jokić averaged 26.4 points, 10.8 rebounds, and 8.3 assists per contest. And for an encore, he put up 27.1 points, 13.8 rebounds, and 7.9 assists per outing last season. Needless to say, Nikola Jokić is a triple-double threat whenever he takes to the court. Fanduel has Jokić at the No. 5 spot in this category (+1100) but based on the stats he should be the early favorite to win. If Jokić is too obvious of a pick for some fans, you should also keep tabs on Joel Embiid during the upcoming season. He averaged 30.6 points, 11.7 rebounds, and 4.2 assists per outing. Simply put, either player could have won the award last season and that will more than likely hold true in 2022-23 as well.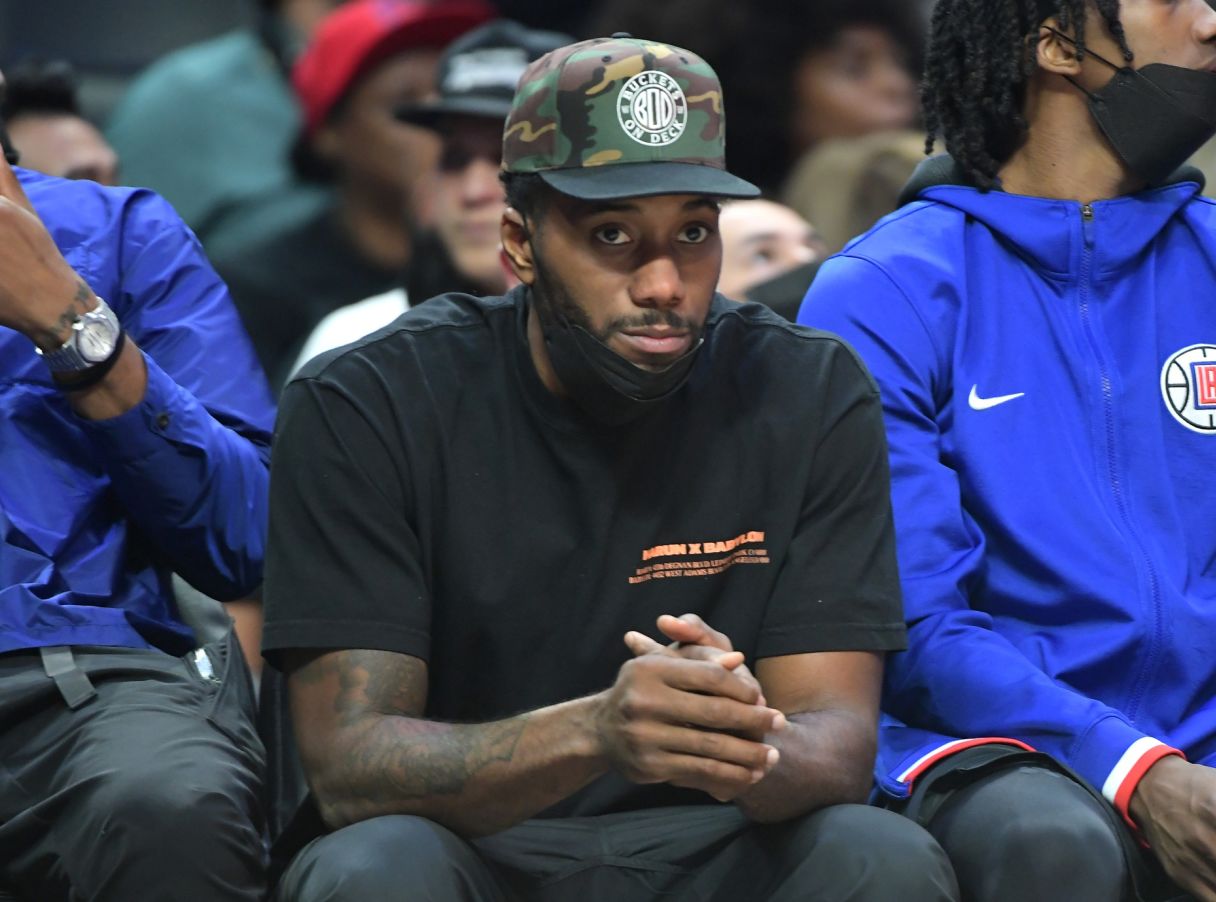 Kawhi Leonard's return from injury could catapult the Clippers in to playoff relevancy © Jayne Kamin-Oncea-USA TODAY Sports
A not-so-obvious selection for MVP is Kawhi Leonard. With odds at +2100: one could pose the question as to why Leonard qualifies as a potential dark-horse candidate to win the award? Well, Leonard has won on the league's biggest stage multiple times. He won an NBA Championship ring with the San Antonio Spurs in 2013-14 and he helped guide the Toronto Raptors to a title in 2018-19. Leonard has also been the league's top defender twice and he has two Finals MVPs.
Leonard missed the entire 2021-22 season with an injury however he has averaged at least 20 points per contest in five of the last six seasons. Leonard has also shot north of 37 percent from the 3-point line in four of the past five seasons. Following a season in which he was on the shelf, Leonard will look to reclaim his spot as one of the top two-way players in the league. And with Kawhi back in the fold, look for the LA Clippers to be in the running for a postseason berth.
Who has the most NBA finals MVPs?
When does NBA free agency start?
Where can I bet on the NBA MVP?
Who is the youngest NBA MVP winner?
NBA odds
Odds updated: Jul 18, 2:10 PM UTC
$100 bonus. 100% match on first deposit
Most online NBA betting sites will offer you a first deposit bonus up to a certain amount. In this case, it will match 100% of your first deposit up to $100. To withdraw each bonus and any winnings associated with it, you often need to wager an amount equal to ten times the applicable bonus granted. It's worth always reading the fine print.
Odds booster
This can be applicable to specific markets or proposition wagers. Certain odds get boosted to help yield better value. A sportsbook may be offering two favorites 'boosted' in the Hawks -4.5 & Pacers -3 both to cover. The boosted parlay for these two selections could be changed from +260 to +295 by the sportsbook, thus increasing the potential payout for bettors. The games boosted are often wagers and games popular within NBA public betting.
NBA early payout offer
Place a pregame bet on the moneyline market for any NBA team and if the team you back to win goes up by 20 or more points at any stage during the game, this bet will be paid out in full regardless of whether the opposition comes back to win the game.
No deposit 2x$10 free bets
A simple offer. New users will receive two free bets, worth $10 each, with no deposit required, when signing up for a new sportsbook. This is a popular offer in various US states.