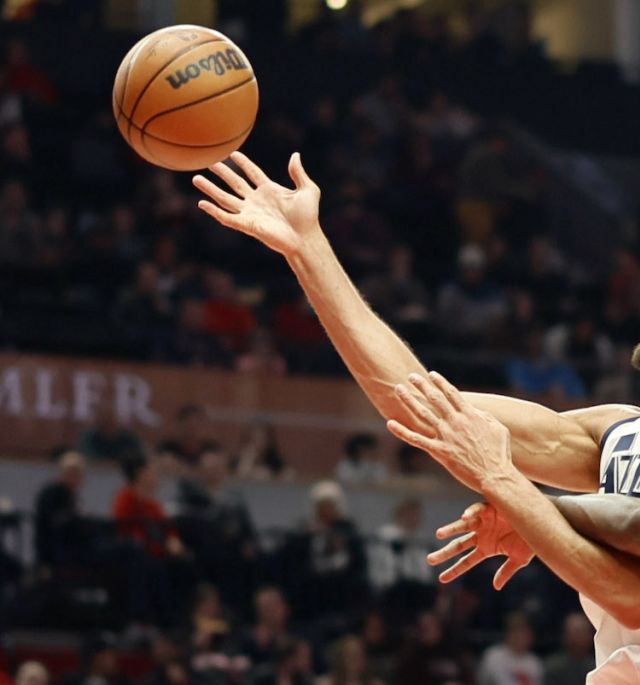 NBA Free Agency News, Predictions and Analysis
The action on-court is over but the NBA is already looking towards next season's action as teams re-stock and re-work their rosters to make a run at the NBA championships. OnlineBetting.com's betting experts and analysts are here to give you the latest news and insights on the biggest moves and trades in the NBA
Mete started his sports journalism career in 2000 and has worked for various national media outlets as a basketball writer and commentator. Full bio here.
The NBA's free agency frenzy typically occurs at a breakneck pace from the moment teams and players are permitted to reach agreements. This year was no exception, with most top free agents signing new contracts within the first 24 hours of the moratorium.
Bradley Beal and Zach LaVine signed five-year max deals worth more than $200 million with the Wizards and Bulls, respectively, while Anfernee Simons agreed to a four-year, $100 million contract with Portland.
Jalen Brunson was the most high-profile free-agent signing, departing the Mavericks for a four-year, $104 million deal with the Knicks.
The majority of the top role players have also been acquired. P.J. Tucker was recruited away from Miami by the 76ers. Former All-Star, John Wall signed with the Clippers on a two-year, $13.2 million deal, while veteran point guard Ricky Rubio is back in Cleveland with a three-year $18.4 million contract. The Trail Blazers (Gary Payton II) and Raptors (Otto Porter Jr.) both acquired significant players from the Warriors. In addition, Malik Monk relocated from Los Angeles to Sacramento, Kyle Anderson went from Memphis to Minnesota, and Bruce Brown moved from Brooklyn to Denver. Meanwhile, Nicolas Batum of the Clippers, Mitchell Robinson of the Knicks, Bobby Portis and Jevon Carter of the Bucks, Tyus Jones of the Timberwolves, Kevon Looney of the Warriors, and Gary Harris of the Magic remained with their respective teams.
Perhaps the biggest move of the offseason was the trade that took three-time Defensive Player of the Year Rudy Gobert from the Utah Jazz to the Timberwolves in exchange for five players and four future first-round draft picks. The 7'2 Frenchman will combine with Karl-Anthony Towns to give Minnesota one of the most formidable front court lineups in the league.
NBA FREE AGENCY
Even though the free-agent pool has been significantly reduced, there is still value in the market. Here are some of the top remaining NBA free agents:
Deandre Ayton (Phoenix, Restricted Free-agent)
The No. 1 overall pick in the 2018 draft averaged 17.2 ppg, 10.2 rpg, 1.4 apg for the Phoenix Suns team, which won a league-best 64 games last season. Ayton did not receive the maximum contract extension he wanted the previous fall, which caused some friction between him and the Suns front office. As a restricted free agent, he now has one of four options:
re-sign with Phoenix

sign an offer sheet elsewhere, which Phoenix can match

look for a sign-and-trade deal

honoring the final year of his rookie contract and becoming an unrestricted free agent next summer.
Ayton is an interesting case because it's difficult to tell out how much he matters to Phoenix and how much Phoenix means to him. Meanwhile, he seemed like a good asset to be traded to the Nets in a potential Kevin Durant trade, but Brooklyn isn't interested in him. The 6'11 center, who will be 24 next season, has already proven he can be a reliable two-way center for a championship calibre team. We'll see if he finally lands the max contract the Suns didn't want to offer him.
Prediction: Stays in Phoenix one more year.
Collin Sexton (Restricted Free-agent)
The 23-year-old dynamic combo-guard who averaged 24.3 points per game only two seasons ago was on his way to a big contract until tearing his meniscus 11 games into the 2021-22 season and missing the rest of the campaign.
Although he is coming off a significant injury, he has already proven that he could be one of the more explosive guards in the league, and he could be a precious piece on a team on the brink of playoff contention. Cleveland would love to have him back to pair with Darius Garland in the backcourt, but the bidding war may scare them away. In addition, with Sexton still young, he will want to get paid as he enters his prime.
Prediction: Re-signs with the Cleveland Cavaliers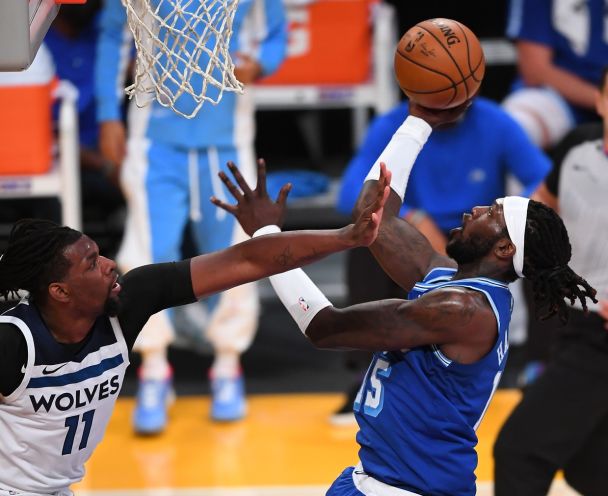 Montrezl Harrell (Unrestricted Free-agent)
The 2020 Sixth Man of the Year became a journeyman since he won the award while playing for the Clippers. The 6-7 center has played for the Hornets, Wizards, and Lakers in the past 24 months. Apart from his minutes and shot attempts, he's been the same player. He can still crash the offensive boards, finish around the rim, and hit from mid-range. After all, he's only 28 and can be a solid contributor. However, it wouldn't be surprising if his suitors would wait for more clarity surrounding Harrell's legal situation as he's facing a felony drug charge from a traffic stop in May.
Prediction: Signs with Boston
Dennis Schröder (Unrestricted Free-agent)
The German point guard spent last season between the Celtics and the Rockets. The speedy 28-year-old's days as a starter on a playoff team might be over, but he might be a good match for a number of clubs looking to bolster their backcourt depth. In 64 games last season, he averaged 13.5 points, 4.6 assists, and 3.3 rebounds per outing.
Prediction: Signs with the Dallas Mavericks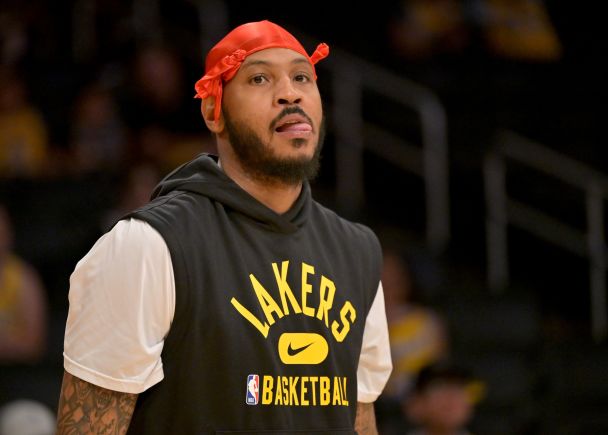 Carmelo Anthony (Unrestricted Free-agent)
The ninth-leading scorer of all-time in NBA history, who recently turned 38, is still unemployed. Melo averaged 13.3 points and 4.2 rebounds in 26 minutes per game for the Los Angeles Lakers last season, and he can still be a vital bench piece for a contender seeking an instant scorer.
Prediction: Signs with the New York Knicks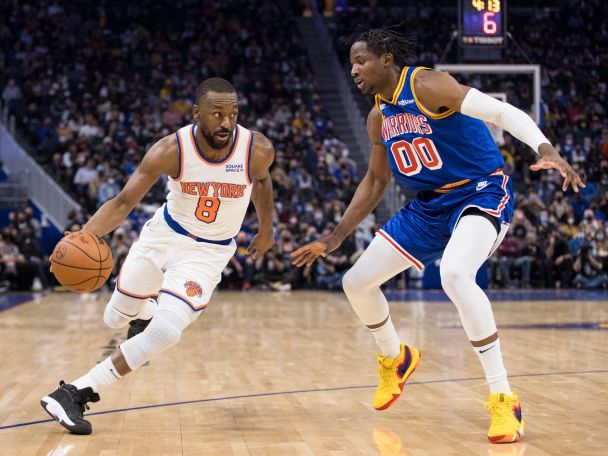 Kemba Walker (Unrestricted Free-agent)
Kemba Walker, a four-time All-Star, is no longer the player he once was. Injuries and father time have caught up with the former lottery selection.
This is not to say that Walker, 32, cannot contribute to a legit contender. Over the last two seasons, he's averaged 15.8 points, 3.5 rebounds, and 4.3 assists on 36 percent shooting from long range.
Prediction: Signs with the Golden State Warriors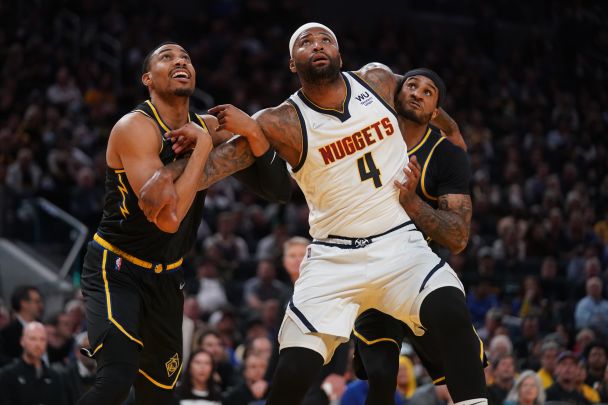 DeMarcus Cousins (Unrestricted Free-agent)
After signing a 10-day deal with Denver in January, Cousins averaged 8.9 points and 5.5 rebounds in 13.9 minutes per game, shooting 45.6 percent from the field and 32.4 percent from three-point land. He played important minutes off the bench against Golden State in the first round of the playoffs, averaging 10.6 points and 3.4 rebounds on 65.5 percent shooting. Cousins' All-Star days are behind, but he is still important enough to land a backup center spot on any club in the NBA.
Prediction: Signs with the Dallas Mavericks
NBA TEAMS WITH GLARING NEEDS
Dallas Mavericks - Point guard
Dallas lost point guard Jalen Brunson to the Knicks in free agency and is now without a player that functioned well inside the team's scheme. Brunson was the second-best player on a team that advanced to the conference finals, and he was a capable go-to guy when Luka Doncic was out. The Mavericks attempted to sign Goran Dragic, Doncic's countryman, but the veteran guard chose the Chicago Bulls as his preferred destination. If the Mavericks want to compete in the West, they must fill the hole in the point guard spot.
L.A. Lakers - Defense, Outside Scoring
Last season, the Lakers went from having one of the league's best defenses to an unimpressive defensive club. Defense is still essential, as the two teams in the NBA Finals had the highest defensive ratings last season. The Larry O'Brien Trophy was awarded to the No. 1 team, the Golden State Warriors.
As a result, the Lakers must sign players who can contribute defensively on short-term contracts.
Meanwhile, one of the offense's main issues in the 2021-22 season was a lack of spacing. Defenses would pack the paint and welcome outside shots from Westbrook and Davis, with the Lakers being 22nd in the league in three-point shooting %. Malik Monk left for Sacramento and was L.A.'s best outside shooter, attempting more than four three-pointers per contest. Then followed Wayne Ellington and Carmelo Anthony.
The Lakers' loss of their top shooter from last season means they must replace him, something they have not done thus far.
Chicago Bulls - Outside Shooting
The Bulls shot a franchise-record 52 3-pointers in their Game 5 defeat to Milwaukee — and missed 37, emphasizing the team's need for perimeter shooting. Despite placing fourth in percentage (36.9), Chicago averaged the fewest 3-point attempts (28.8) in the NBA last season. The Bulls' clear offseason goal is to add another sharpshooting threat. However, the possibilities have dwindled in the transfer market. Still, the Bulls may benefit from a seasoned shooter like free agents Wayne Ellington or Ben McLemore.
$100 bonus. 100% match on first deposit
Most online NBA betting sites will offer you a first deposit bonus up to a certain amount. In this case, it will match 100% of your first deposit up to $100. To withdraw each bonus and any winnings associated with it, you often need to wager an amount equal to ten times the applicable bonus granted. It's worth always reading the fine print.
Odds booster
This can be applicable to specific markets or proposition wagers. Certain odds get boosted to help yield better value. A sportsbook may be offering two favorites 'boosted' in the Hawks -4.5 & Pacers -3 both to cover. The boosted parlay for these two selections could be changed from +260 to +295 by the sportsbook, thus increasing the potential payout for bettors. The games boosted are often wagers and games popular within NBA public betting.
NBA early payout offer
Place a pregame bet on the moneyline market for any NBA team and if the team you back to win goes up by 20 or more points at any stage during the game, this bet will be paid out in full regardless of whether the opposition comes back to win the game.
No deposit 2x$10 free bets
A simple offer. New users will receive two free bets, worth $10 each, with no deposit required, when signing up for a new sportsbook. This is a popular offer in various US states.