MLB Picks and Predictions: Who is in contention for the 2022 home run race?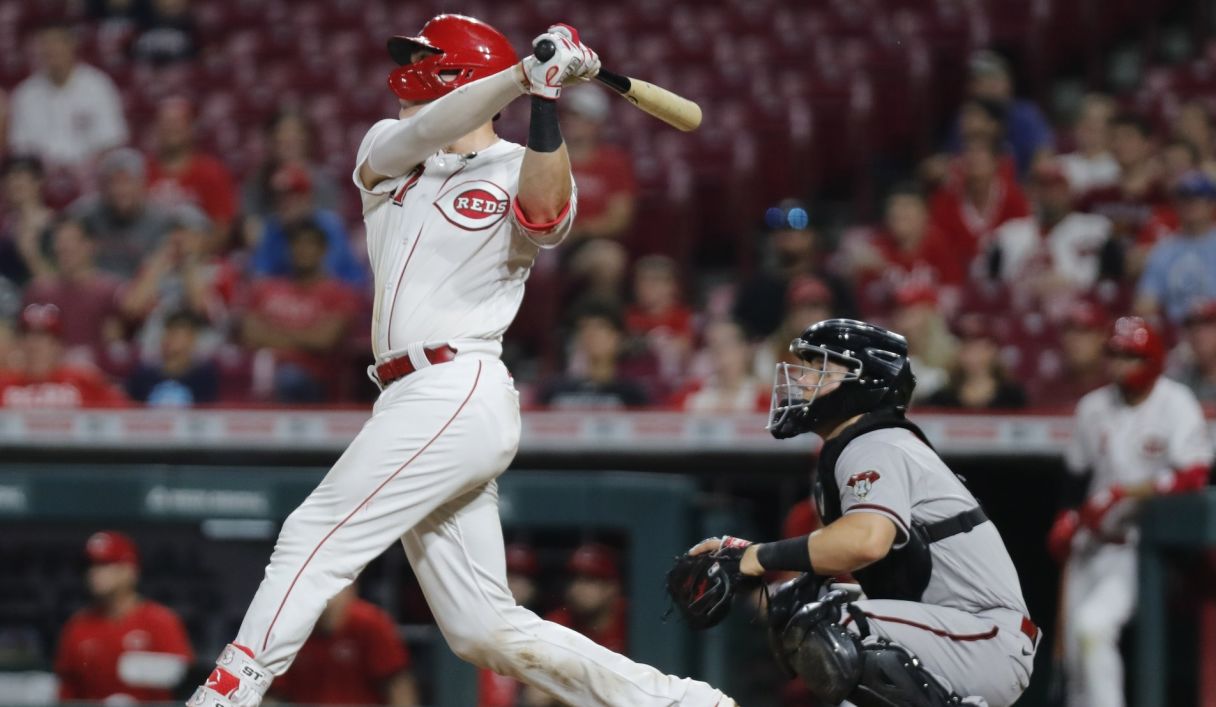 © David Kohl-USA TODAY Sports
| Player | Odds |
| --- | --- |
| Vladimir Guerrero Jr. | +700 |
| Pete Alonso | +1100 |
| Aaron Judge | +1200 |
| Salvador Perez | +1300 |
| Matt Olson | +1300 |
| Mike Trout | +1400 |
| Joey Gallo | +1400 |
| Shohei Ohtani | +1500 |
(*Odds courtesy of Draftkings /April 2022)
A favorite, a contender, and a longshot for the 2022 MLB home run race
Last year's MLB home run race was a close one. So close, in fact, that Vladimir Guerrero Jr. and Salvador Perez tied for the lead with 48 dingers each, while American League MVP Shohei Ohtani finished with 46 and Fernando Tatis Jr lead the National League with 42.
However, that was last season.
Whether you are an old school baseball fan or relatively new to the game: one thing is for sure - you'll love the long balls, the mammoth shots, the screaming liners that just clear the wall, and the walk-off bombs. The only thing better than watching one of your players hit a home run is winning money on them. When checking the MLB home run odds as you prepare to place some well-placed wagers it's always wise to look at a few favorites, contenders, and longshots ahead of a new season, so here are a couple of players in each category likely to hit the most home runs in MLB.
Favorites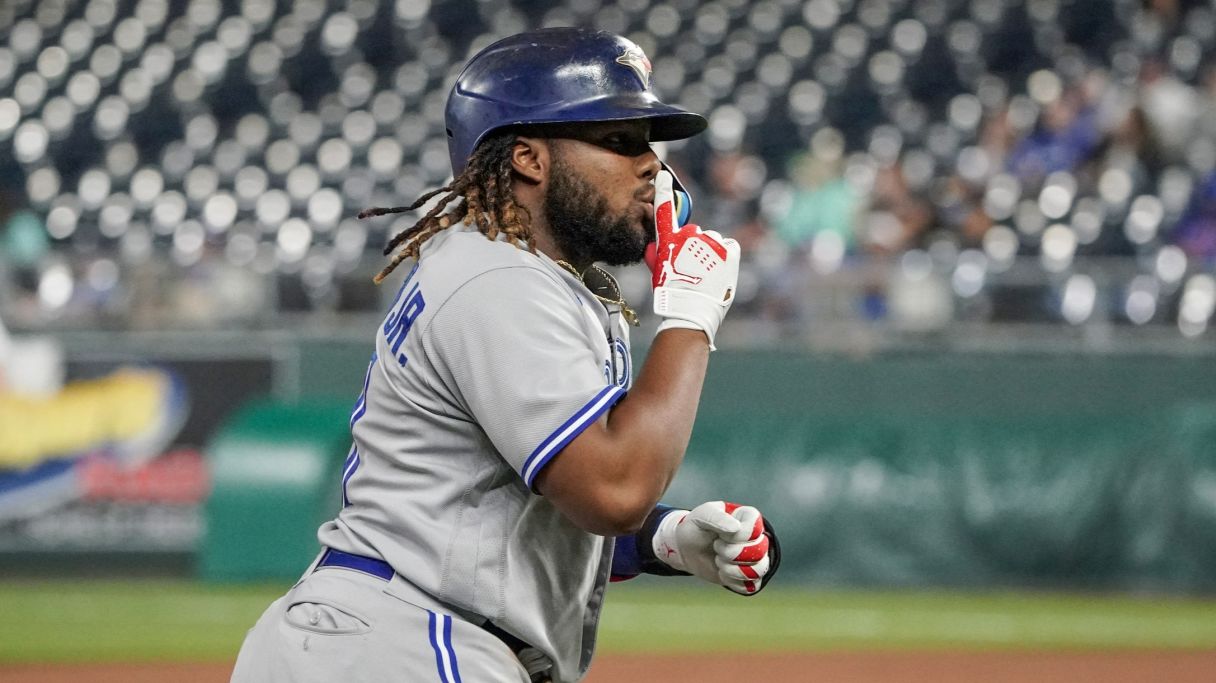 Vladdy has just turned 23 and is coming off a dominant year - © Jeff Hanisch-USA TODAY Sports
Vladimir Guerrero Jr: Toronto Blue Jays
Odds: +550
This isn't surprising considering he has everything going for him. Vladdy has just turned 23 and is coming off a dominant year where he not only hit 48 home runs but also led the league with 123 runs and a 1.002 OPS.
The American League East has hitters' parks – with the exception of Tropicana Field in Tampa – and Guerrero Jr. has been reliable having missed just one game in the last two seasons.
Shohei Ohtani: Los Angeles Angels
Odds: +1200
Ohtani is the defending AL MVP and finished just two home runs behind Guerrero and Salvador Perez last year, but there are a couple of reasons the Angels' two-way phenom may be a better bet than either of them this season. First of all, Ohtani had fewer plate appearances (639) than Perez (665) and Guerrero (698). With more trips to the batting box, Ohtani has just as much of a chance to blast 50 home runs as anyone.
In 2022, the MLB is implementing a new rule which will allow a pitcher to continue to bat even if he is removed from pitching which will increase Ohtani's plate appearances. Many times last season he was taken out of the game after just five or six innings costing him 50-75 times at the plate – so with this helpful new edict, Ohtani should easily approach 700 plate appearances.
Contenders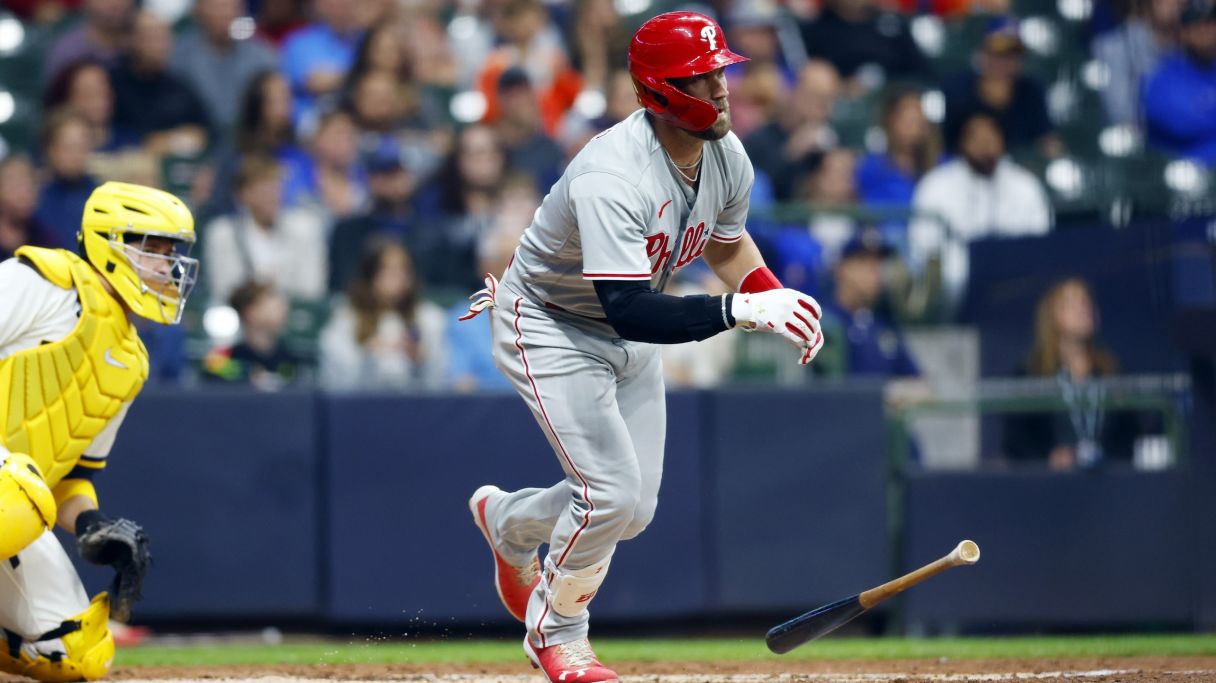 Bryce Harper could definitely find himself in the lineup even more - © Jeff Hanisch-USA TODAY Sports
Bryce Harper: Philadelphia Phillies
Odds: +2500
Harper won his second NL MVP last season and hit 35 home runs along the way. While that may not sound like a lot especially compared to the AL guys, it was still a solid output. The last time Harper took home the MVP was in 2015 with the Washington Nationals. That season he set a career-high 42 bombs.
Entering his fourth season now with the Philadelphia Phillies, the slugger could definitely find himself in the lineup even more. Last season he played in 141 games, but with the designated hitter now in the NL, Harper could rest his legs while still being able to mash. He has a shot at 160 games this season and while 40-45 HRs are easily attainable, 50 is not out of reach – so with these odds Harper is a solid pick.
Kris Bryant: Colorado Rockies
Odds: +3000
Bryant spent the first six and a half years with the Chicago Cubs while also enjoying a brief stop in San Francisco last year and now the 30-year-old gets to play his home games at the hitter-friendly Coors Field. Bryant signed a seven-year/$182 million contract with the Colorado Rockies just over a week ago which immediately gives him a power boost.
In recent years Bryant hasn't been thought of as a premier slugger in the game though the shortened 2020 season and his looming free agency surely didn't help him. He is settled into a contract now that will likely take him to retirement and the mental state of a player is something that often gets drowned out by straight stats. So with Bryant being settled into the best hitter's park in the majors, and closer to his hometown of Las Vegas - he can concentrate on getting back to crushing baseballs.
Longshots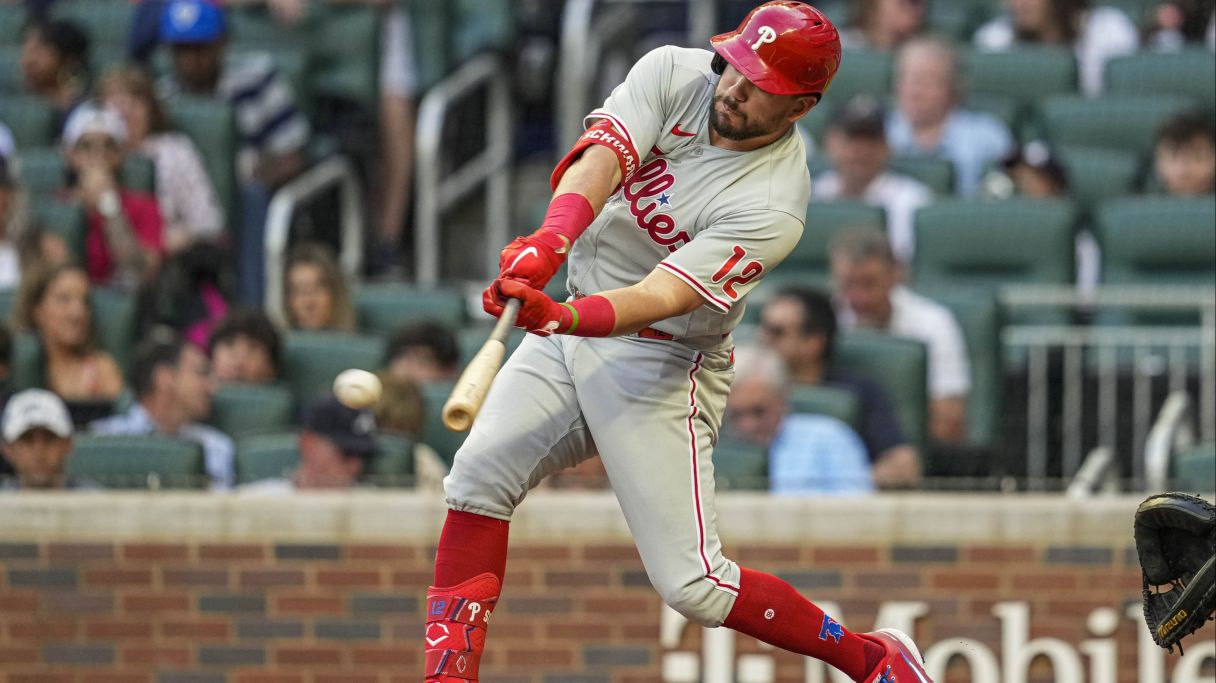 Much is expected of Kyle Schwarber of the Phillies - © Dale Zanine-USA TODAY Sports
Kyle Schwarber: Philadelphia Phillies
Odds: +5000
Schwarber has always been able to crush the ball. In his career, he has one HR every 14.41 at-bats, a number that puts him eighth in the history of baseball for all players with at least 2,000 at-bats.
Last season he went on an absolute tear in June hitting 16 homers in 18 games for the Nationals and while Schwarber is certainly streaky, he has the ability to hit 50HR in a season if he can stay healthy. As with many power hitters, the DH in the NL will only help him and placing a few bucks at these odds could pay off big.
Max Muncy: Los Angeles Dodgers
Odds: +6000
Muncy is a player who seems to get forgotten at the Los Angeles Dodgers as they have enough star power and have made significant moves over the last few seasons. But Muncy has been one of the most consistent Dodgers over his four years there, especially in the power department: averaging 40 homers per 162 games for Los Angeles.
These are great odds for a player who consistently smashes 35-40 homers a year and if he can catch a power streak at some point during the year, 45-50 bombs could be achieved.
Milwaukee
@
Philadelphia
LA Dodgers
@
Baltimore
Cleveland
@
Pittsburgh
San Diego
@
Toronto
San Francisco
@
Cincinnati
Chi. White Sox
@
NY Mets
Arizona
@
Atlanta
Miami
@
St. Louis
Washington
@
Chi. Cubs
Tampa Bay
@
Texas
Detroit
@
Kansas City
Houston
@
Colorado
NY Yankees
@
LA Angels
Boston
@
Oakland
Minnesota
@
Seattle
Cleveland
@
Pittsburgh
LA Dodgers
@
Baltimore
Tampa Bay
@
Texas
Miami
@
St. Louis
Houston
@
Colorado
Boston
@
Oakland
Milwaukee
@
Philadelphia
San Diego
@
Toronto
NY Yankees
@
LA Angels
Chi. White Sox
@
NY Mets
San Francisco
@
Cincinnati
Arizona
@
Atlanta
Washington
@
Chi. Cubs
Detroit
@
Kansas City
Minnesota
@
Seattle
Arizona
@
Atlanta
San Francisco
@
Cincinnati
Milwaukee
@
Philadelphia
San Diego
@
Toronto
Chi. White Sox
@
NY Mets
Detroit
@
Kansas City
Minnesota
@
Seattle
Baltimore
@
Tampa Bay
St. Louis
@
Chi. Cubs
Houston
@
Oakland
St. Louis
@
Chi. Cubs
Colorado
@
Miami
San Diego
@
Detroit
Baltimore
@
Tampa Bay
San Francisco
@
Washington
Kansas City
@
NY Yankees
Philadelphia
@
Cleveland
NY Mets
@
Boston
Arizona
@
Cincinnati
LA Dodgers
@
Texas
Chi. White Sox
@
Minnesota
Atlanta
@
Milwaukee
Pittsburgh
@
LA Angels
Houston
@
Oakland
Toronto
@
Seattle
Kansas City
@
NY Yankees
Colorado
@
Miami
St. Louis
@
Chi. Cubs
LA Dodgers
@
Texas
NY Mets
@
Boston
Toronto
@
Seattle
Baltimore
@
Tampa Bay
Arizona
@
Cincinnati
San Diego
@
Detroit
San Francisco
@
Washington
Philadelphia
@
Cleveland
Atlanta
@
Milwaukee
Chi. White Sox
@
Minnesota
Houston
@
Oakland
Pittsburgh
@
LA Angels
San Diego
@
Detroit
Kansas City
@
NY Yankees
San Francisco
@
Washington
Philadelphia
@
Cleveland
Baltimore
@
Tampa Bay
Arizona
@
Cincinnati
Colorado
@
Miami
Atlanta
@
Milwaukee
Chi. White Sox
@
Minnesota
St. Louis
@
Chi. Cubs
LA Dodgers
@
Texas
Houston
@
Oakland
Pittsburgh
@
LA Angels
Toronto
@
Seattle
NY Mets
@
Boston
San Francisco
@
Detroit
Kansas City
@
Cleveland
Texas
@
Houston
Pittsburgh
@
San Diego
St. Louis
@
Arizona
Toronto
@
LA Dodgers
Last updated: Jul 18, 2:05 PM UTC
Best baseball offers 2022