MLB prop bets explained
MLB prop betting lets you wager on runs, hits, strikeouts, and much more. Learn how to bet on baseball props in a few simple steps...

© Troy Taormina-USA TODAY Sports
MLB prop bets key takeaways
Betting an MLB prop is an alternative, yet popular way to bet on a baseball game.

Instead of picking which side you believe is going to win, or if you believe the total number of runs will be over/under the sportsbook's line, you are picking a particular event.

You are then essentially wagering on whether it will or will not happen.
Click the links to jump to each section.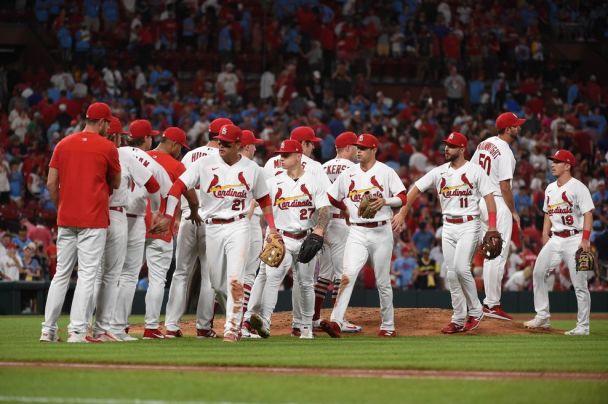 A prop bet is a bet that is not dependent on the outcome of a specific game. Instead, a prop bet is a bet on whether a particular event is going to happen during a specific game.
For example, if you are a baseball bettor, two popular prop bets available each night are which team will score the first run or will there be a run scored in the first inning? – yes or no.
Prop bets are commonplace in just about every sport since linemakers are willing to set odds on just about anything the betting public are interested in. Prop bets can pertain to both teams or individual players, and can sometimes span an entire season, like the number of home runs or RBI's a player will hit during the season.
With what we already know about what an MLB prop is let's look at an example to help you understand what kind of props are available to wager on, how the lines are set, how the odds work and what the potential payout could be when betting on popular baseball props.
If we are looking to wager on the game between the Texas Rangers and Houston Astros, sportsbooks will put out odds for prop bets just as they would for the standing wagering options such as the moneyline, spread and total. One of the props available to wager on could be the following:
| Prop | Over 4.5 | Under 4.5 |
| --- | --- | --- |
| Justin Verlander total strikeouts | -120 | -120 |
How to place an MLB prop bet
Depending on which prop market you are looking to get some money down on, there are different factors to take into consideration. Prop bets that involve pitchers (total strikeouts, total walks issued, etc.) should be handicapped according to not only the pitcher's stats, but how the opposing batting lineup fares against that (type of) pitcher. The same holds true for batter props also (To Hit a Home Run, total bases, stolen bases).
If you wish to bet on baseball props, first you would have to head to your online sportsbook and open the MLB slate for the day. You will see a list of MLB games for that game, and you will have the option to bet on the moneyline, spread, or total. If you were to click on the contest, it would expand and from there you would see a range of prop options available to wager on broken up into team or player prop categories.
For example:
Run Scored First Inning? Yes -120, No -120.
This is as straight forward as it comes with baseball prop betting. If you think there will be a run scored in the first inning, you will select Yes -120. If you think it will be 0-0 after the first inning, you select No -120.
1. Choose the game you want to add to your bet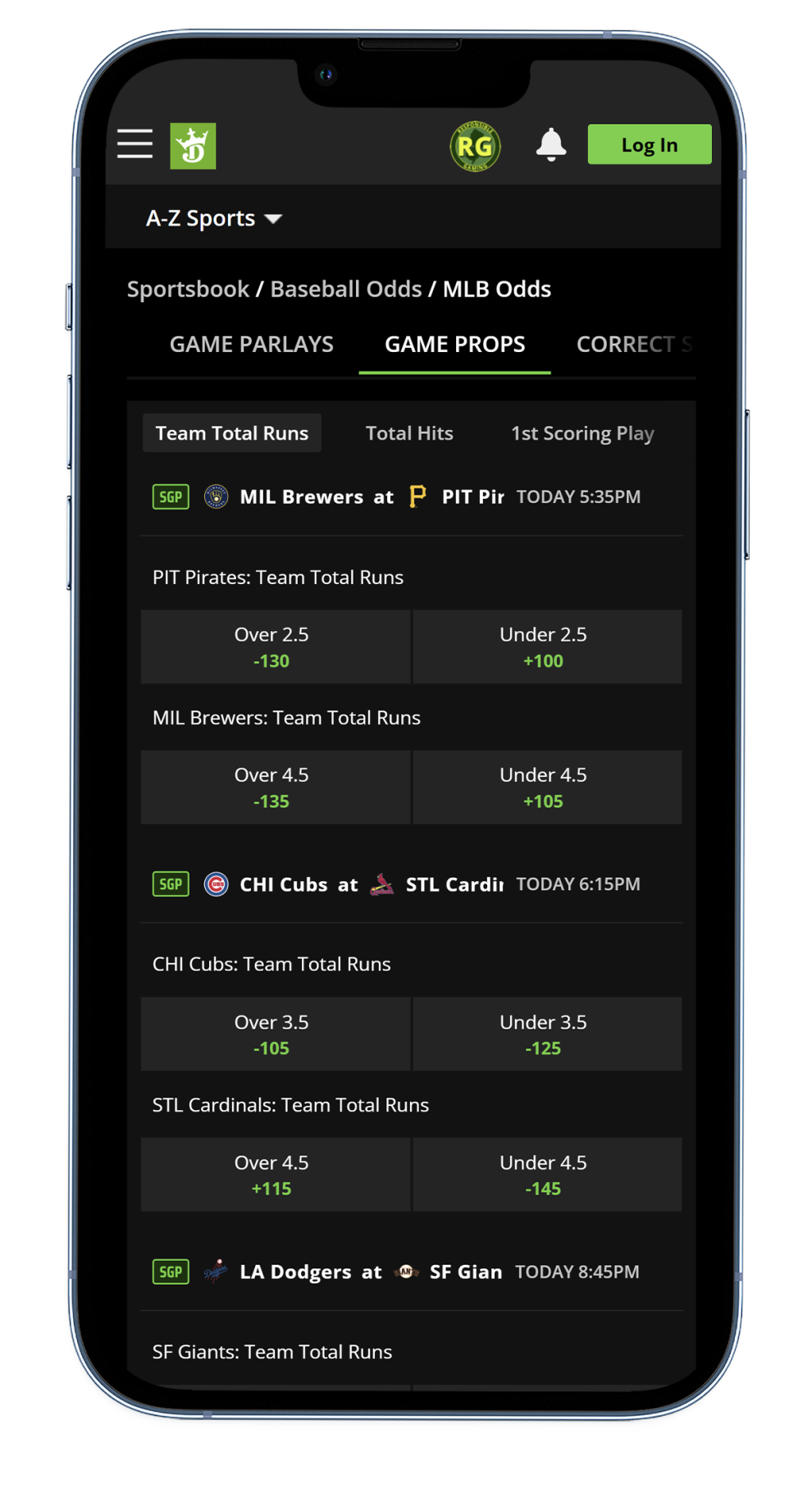 2. Choose the MLB prop bet you want to place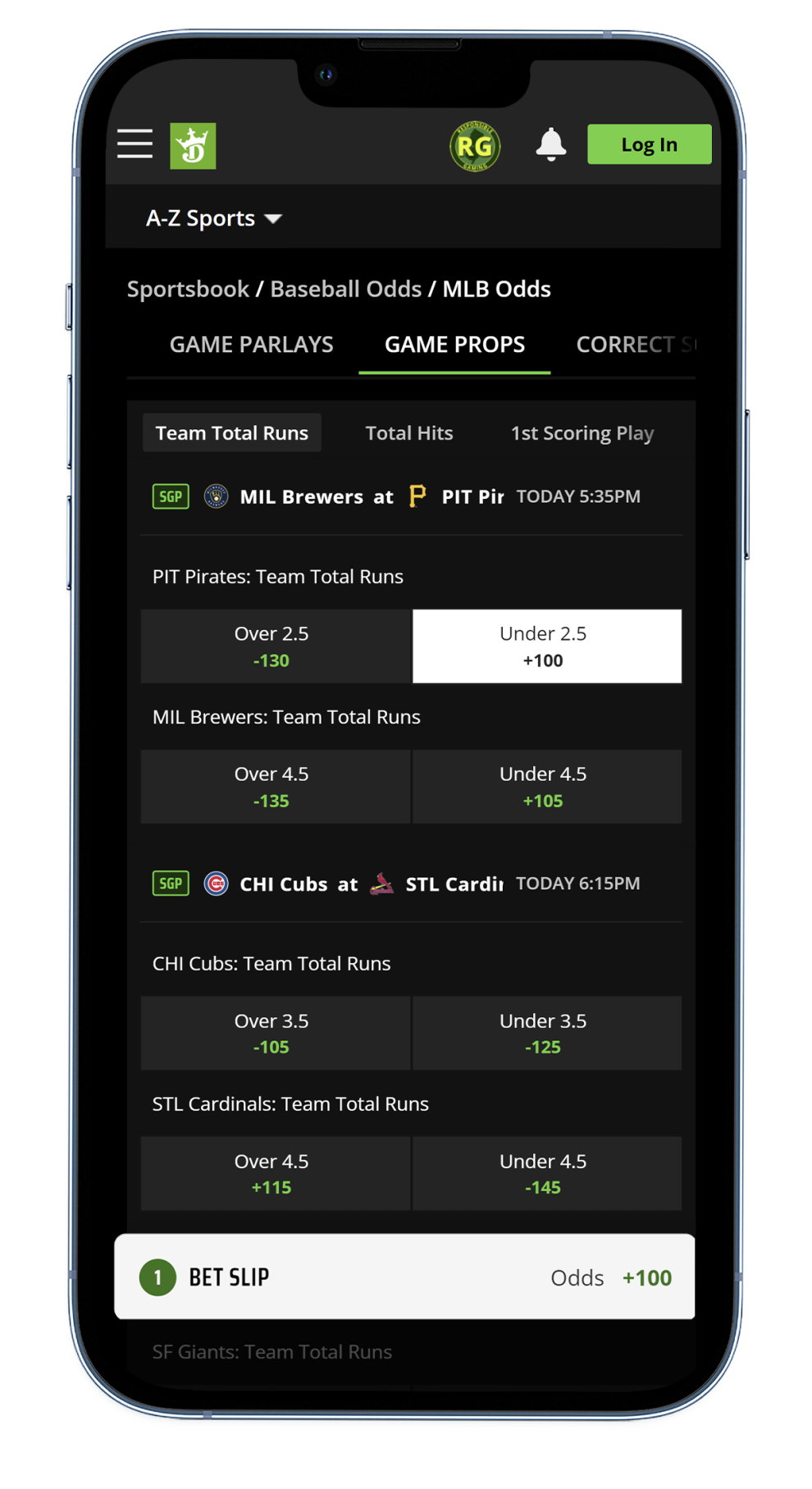 3. Click on the bet slip, set your stake and place your bet
What do plus and minus MLB odds mean?
The prop bet markets that have two sides such as an 'over/under total bases' or 'over/under total strikeouts' and one side will always be favorite at odds that have a negative value.
Some props such as 'stolen bases' or home run hitters' will have only plus-money odds because of how difficult it is to actually cash those particular wagers.
If you want to find out your exact return on a specific wager, you can head over to our bet calculator and plug in your numbers.
Why bet props vs the spread?
MLB prop bets have grown in popularity over the years, thanks in large part to the way we consume information. Simply put, there are a million pieces of information available to a handicapper that's willing to put in some time to find it and because MLB is so data driven, this information gives bettors the upper hand.
When comparing prop bets to moneyline or spread bets, prop bets allow you to focus on one aspect of the game and utilize the data and analytics to your advantage. Prop bets usually pit pitcher vs batter whereas moneyline or spread bets incorporate the entire team which leaves room for more uncommon occurrences to happen such as a bullpen implosion, an off night at the plate, a brutal start for a pitcher, or even weather and umpiring factors.
Another great reason to bet MLB props is that a prop bet is paid out the second a bet is won or lost. There is no waiting around for three hours until the outcome has been determined. Prop bets typically have better odds than moneyline and spread betting options because they are not looked at as closely as the main betting markets.
Most popular MLB prop bets
Let's take a look at some of the most popular prop bets and how they work.
Player to hit a home run: This is perhaps the most popular baseball prop to bet on because who doesn't love the long ball? Each player from both teams will be listed with odds and they will almost always be a plus-money proposition as they only have four at-bats to do so.
Player total bases: This is another great hitter's prop as it considers the total number of bases a player will accumulate throughout the game. A single counts for one, a double for two, a triple for three and a homerun counts as four bases.
Player stolen bases: This MLB prop bet is new in comparison to the rest of the list and it typically has the best odds as stolen bases are few and far between, it's also a one-way market as you can only the over.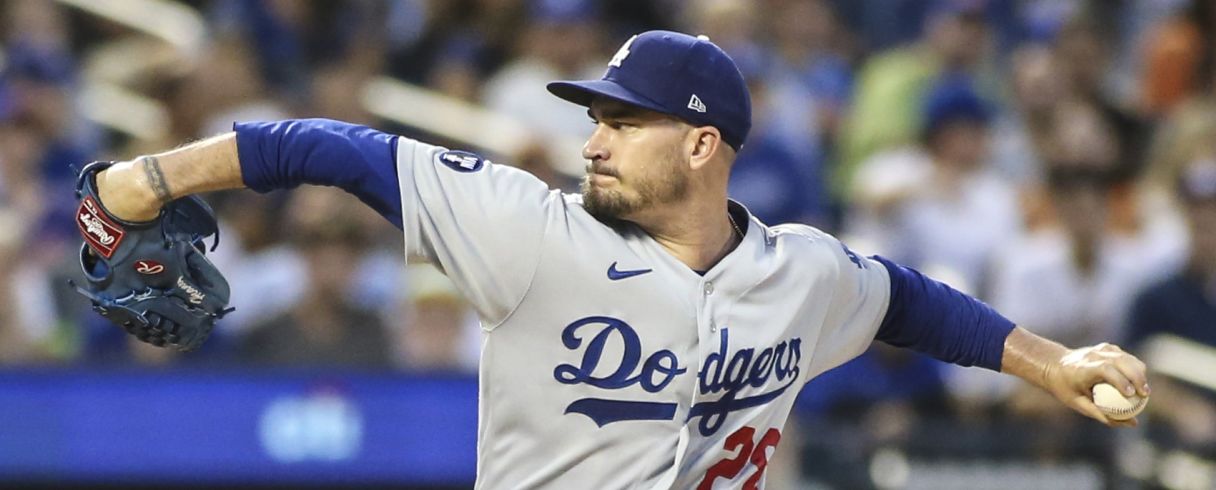 © Wendell Cruz-USA TODAY Sports
Pitcher strikeouts: On the pitching side of MLB prop betting this is as simple as it sounds as you will be betting on the number of strikeouts the starting pitcher will throw during the game. If you want to pick the over, he must record five or more strikeouts. If you want to select the under, he must finish with four or fewer.
Team Totals: Team total props refer to the number of runs a team will score in a particular game. This is laid out as an over/under and it's up to you to decide which side you'd like to wager on.
Total Hits: This is also another team prop you can wager on, and it is as straightforward as it sounds. You are betting on whether you think the team will have more or less hits than the sportsbook's line.
How do prop bet payouts work?
How do player prop bets work?
How do props work for baseball?
What happens to a prop bet if the player doesn't play?
Brand disclaimer
The brands featured in this article are for illustrative and commentary purposes only. There are no commercial associations between the website and any brand featured in this article. Trademark rights and copyrights relating to the teams featured on this page belong to their respective owner(s), which are not associated or affiliated with OnlineBetting.com in any way and did not license rights or authorise or sponsor this article.