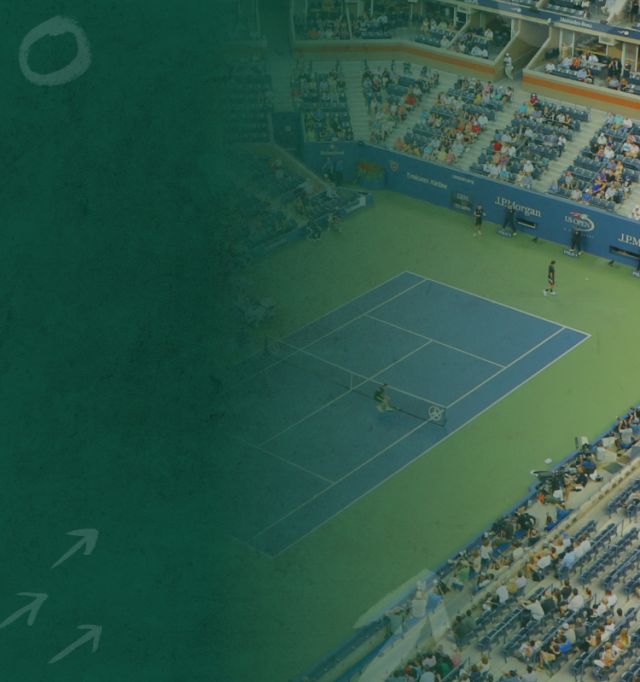 How to bet on the US Open
New York stages the final Grand Slam tennis tournament of the year. The world's greatest players, and hundreds of thousands of fans, gather at Flushing Meadows and watch from home, to savor and bet on all the skill and excitement of this historic event.
US Open: Most popular markets
With Novak Djokovic, Rafael Nadal and Roger Federer heading towards the end of their careers, the men's game is starting to look more open. Indeed, the last two US Opens have seen debut Grand Slam triumphs for Dominic Thiem and Daniil Medvedev.
The old guard can't be ruled out, of course, especially Djokovic – who has won eight of the last 13 Grand Slams as of the end of 2021 – but there are plenty of other contenders for the 2022 tournament.
Alexander Zverev (2020 US Open finalist), Stefanos Tsitsipas (2021 French Open finalist), Andrey Rublev (Tokyo 2020 mixed doubles gold medallist) and Carlos Alcaraz (2021 US Open quarter-finalist at just 18) will be among those hoping to emulate Thiem and Medvedev with a debut Grand Slam success.
It's worth checking the US Open tennis odds regularly in the run-up to the tournament as they will change depending on form and injury news as the season progresses.
The era of Serena Williams' dominance is over, with her 23rd and most recent Grand Slam success in 2018, and her last US Open victory in 2014.
In the seven years since Williams last triumphed at Flushing Meadows, only Naomi Osaka has won the tournament twice, with Flavia Pennetta, Angelique Kerber, Sloane Stephens, Bianca Andreescu and Emma Raducanu each going all the way once.
That means the women's tennis landscape is currently an open and fascinating one.
Osaka, with four Grand Slams to her name, and Ashleigh Barty, with two, are the favourites, but behind them competition is rife with Raducanu and fellow 2021 finalist Leylah Fernandez emerging on the scene to join the likes of Aryna Sabalenka, Iga Swiatek and Garbine Muguruza.
It's worth checking the US Open tennis odds regularly in the run-up to the tournament as they will change depending on form and injury news as the season progresses.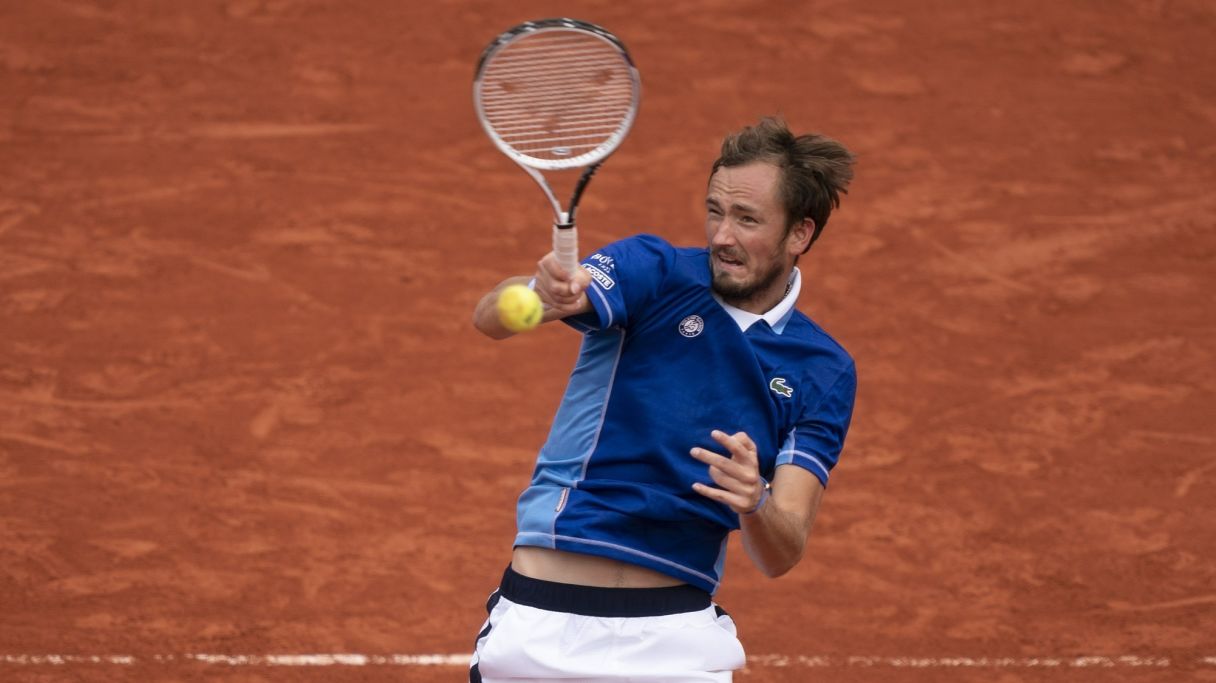 Daniil Medvedev claimed the 2021 US Open singles title - © Susan Mullane-USA TODAY Sports
Bettors who want to wager on the last Grand Slam of the season will find plenty of US Open tennis betting sites ready to welcome them.
The event generates a wide variety of markets, from bets on the winner of each match and the overall tournament, to more complicated wagers such as over/unders and point spreads.
Look for a well-regarded sportsbook with a user-friendly app or website. It's also worth comparing US Open tennis odds to see which sportsbooks offer better prices.
This is also a good time to seek out special offers and promotions. Most sportsbooks will give a free bet to new customers who sign up to wager on the tournament.
Existing customers should be able to take advantage of enhanced odds, or free bets in return for placing a certain number of bets during the tournament. As ever, the best advice is to devote some time to shopping around for the best deals.
The US Open is the fourth and final Grand Slam tournament each year, with a history that dates back to 1881.
Prize money now totals more than $53million and nearly 750,000 people attend the event every year, which runs for two weeks and traditionally begins on the last Monday in August.
Since 1978 the US Open has been staged in Flushing Meadows, in Queens, New York, at what has been known since 2006 as the USTA Billie Jean King National Tennis Center.
Matches are played on a hard-court surface that is painted a distinctive shade called US Open Blue.
In-play betting on the US Open
The betting doesn't have to stop just because a match has started. Tennis has benefited hugely from the growth of in-play betting in recent years – it is now one of the sports that attract most wagers while the action is on.
If we had backed Naomi Osaka before last year's final, for instance, and seen her lose the first set, we would still have been able to place a wager on her hitting back and winning.
All leading sportsbooks now carry extensive US Open tennis betting odds that allow us to invest when the matches have already begun.
US Open betting promotions
Retirement guarantee
Some sportsbooks will guarantee that, if our selection's opponent retires hurt during a match, we will still be paid out as a winner. Usually in such circumstances our bet would be treated as void and our stake returned. Check out the terms and conditions for any restrictions.
Double your winnings
If the player we have backed loses the first set, don't despair. Some sportsbooks run a special offer whereby if our selection fights back to win, they will double the size of our payout. It's always advisable to check the terms and conditions to see if there are any restrictions.
Where will the US Open 2022 be held?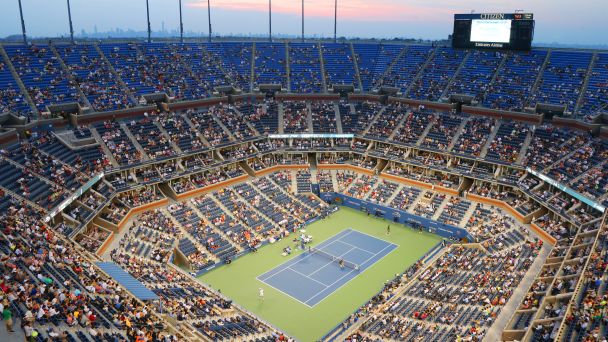 USTA Billie Jean King National Tennis Center
Flushing Meadow - Corona Park, Flushing, New York, United States
8/29/2022 - 9/11/2022
The US Open venue is commonly known as Flushing Meadows, after the park where it is located in Queens, one of New York's eastern boroughs.
Its correct title, however, is the USTA Billie Jean King National Tennis Center. First opened in 1978, It was renamed after the great American player of the 1960s and 70s in 2006.
The complex holds some of the largest tennis stadiums in the world including Arthur Ashe Stadium, which has a capacity of more than 23,000.
All its courts have a hard surface that is colored a distinctive blue.
Which are the best US Open tennis betting sites?
What US Open matches can I bet on?
Can I make a bet during a US Open match?
What type of US Open bets can I make?
Can I place a US Open bet on my mobile device?
Images courtesy of: © Susan Mullane-USA TODAY Sports, © Robert Deutsch-USA TODAY Sports, © Peter van den Berg-USA TODAY Sports, © Robert Deutsch-USA TODAY Sports, © Andy Abeyta/The Desert Sun / USA TODAY NETWORK