French Open 2023 Expert picks & predictions: Will the Nadal era ever end?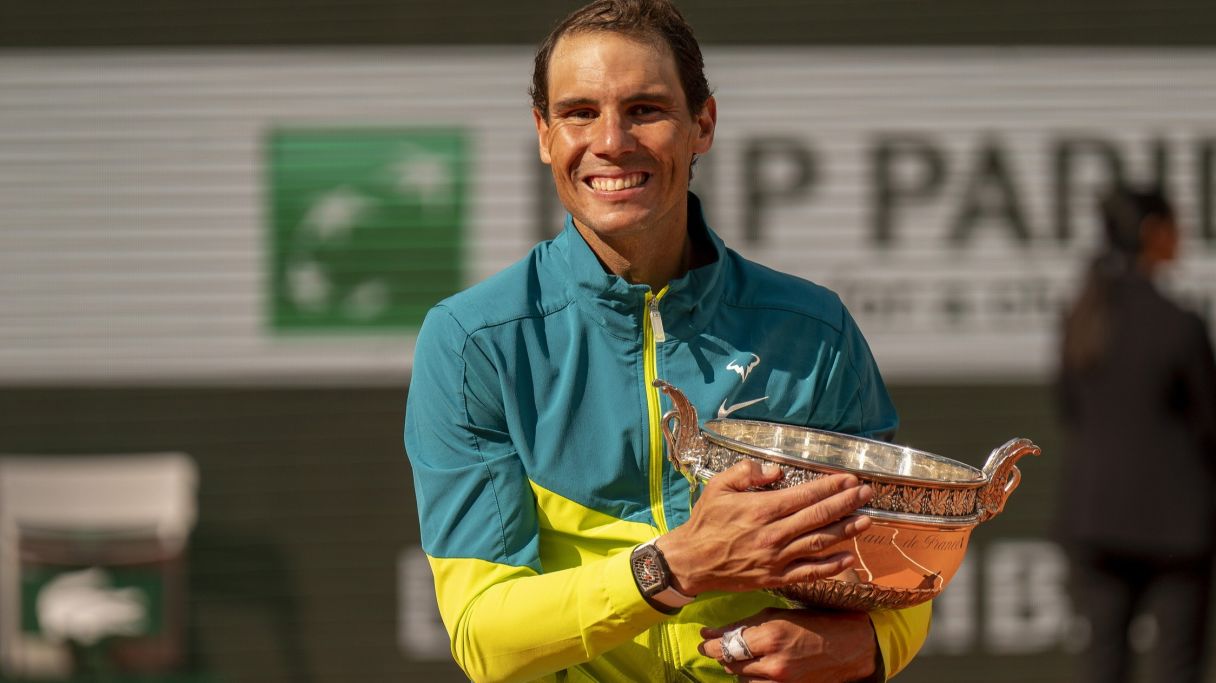 © Susan Mullane-USA TODAY Sports
Vinny is a freelance writer and tennis expert who started putting his picks out there in 2017. Full bio here.
Rumors about the possibility of Rafael Nadal declaring the end of his career were circulating before and during the 2022 Roland-Garros final. Beating Casper Ruud turned out to be a technicality, so every follower of the sport was waiting for Nadal's victory speech with bated breath after he had just won his fourteenth French Open title.
His numerous fans all over the world could breathe a sigh of relief when the "King of Clay" stated that he didn't "know what can happen in the future", but that he was "gonna keep fighting to try to keep going".
As Nadal never tires of claiming, injuries hold him back time and time again, which is why it's still uncertain if we will see the greatest clay-courter of all time at Court Philippe-Chatrier again. He will get challenged more and more with increasing age, so let's take a look at the contenders for the 2023 edition of Roland Garros.
Another three-way fight at the 2023 French Open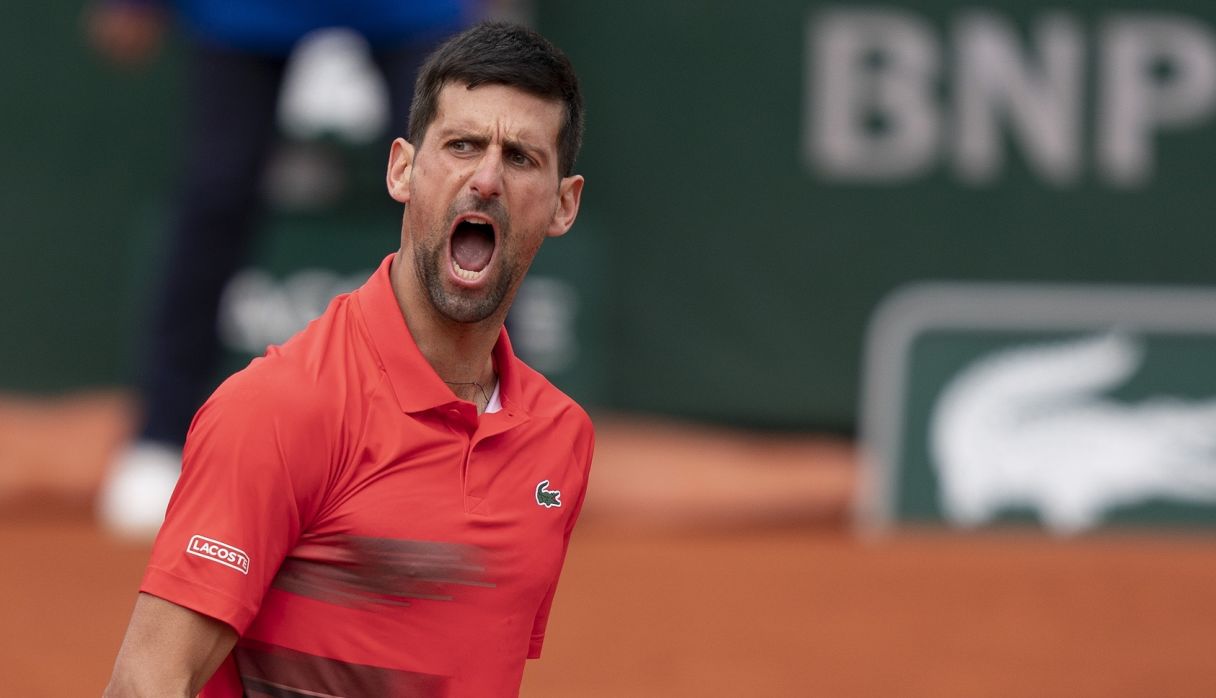 © Susan Mullane-USA TODAY Sports
There have been some doubts about Nadal before his run to the 2022 title since he had already lost to Novak Djoković at the semifinal stage in 2021 and, for just the second time since starting his title reign back in 2005, he wasn't able to win a leadup tournament on clay. The Müller Weiss syndrome, a chronic foot injury, which Nadal was diagnosed in 2005 keeps causing him problems and for the first time since that year, the Spaniard hasn't been the outright favorite to win the French Open. His long-time rival Novak Djoković as well as new Spanish prodigy Carlos Alcaraz passed him on the outright market and this might stay the same in 2023.
According to the current odds, Alcaraz will start the 2023 French Open as the front-runner and while these odds are subject to change, there's still a lot of upside for the teenager. He beat Nadal and Djoković back to back in Madrid, however, he hasn't made it past the quarterfinal stage of a Grand Slam yet. While this will be just a matter of time, experience means a lot in best-of-five tennis, constituting a major advantage for Djoković and Nadal. The latter especially found a way to only play his best tennis when he really needed it on his way to Grand Slam title No.22. There are pros and cons about all of the current "big 3" clay-courters, but who could challenge them?
Longshot options for Roland-Garros 2023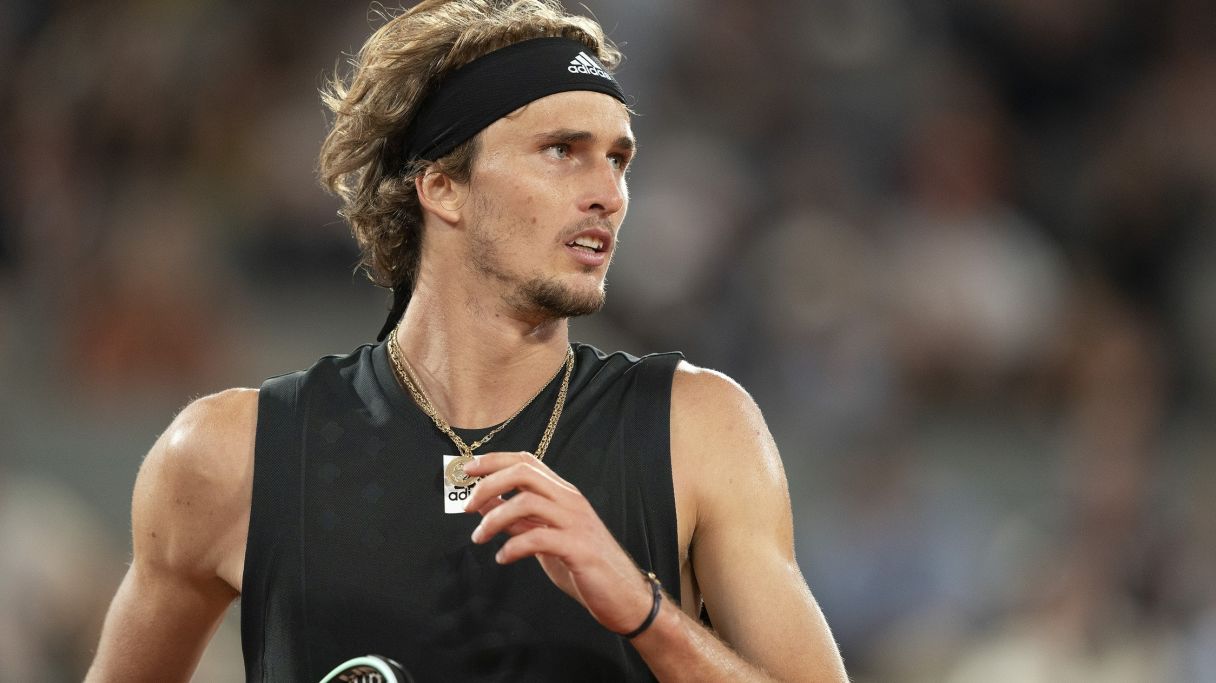 Zverev was forced to retire in the 2022 semifinal through injury - © Susan Mullane-USA TODAY Sports
Casper Ruud's final appearance probably pulled out all the value regarding his French Open 2023 odds. While the Norwegian was able to take advantage of a lopsided draw, Stefanos Tsitsipas wasn't. Losing to Holger Rune in the fourth round meant a major disappointment for the Greek, who is yet to convince in crucial moments as he also lost the 2021 French Open final after leading Djoković by two sets to none. In turn, a loss against the highly-talented Dane might prove to be acceptable. Rune made significant strides in 2022 and doesn't lack confidence at all. While he's already seen as arrogant by most tennis fans, he might possess the killer instinct that Tsitsipas lacks. If you can find Rune outright odds for the 2023 French Open, don't shy away as he should only get better.
Alexander Zverev's run to the semifinals hasn't been appreciated enough. The German eliminated Alcaraz in a quarterfinal of highest quality and only got stopped by a gruesome ankle injury which he picked up against Nadal. Their semifinal match was en route to becoming historic as they already played for more than three hours while the second set hasn't been completed when Zverev was forced to retire. Zverev might have closed the gap to Tsitsipas, which is yet to be reflected in the 2023 French Open betting odds. Another player I would like to see grow is Félix Auger-Aliassime. The Canadian was the only player to take Nadal to five sets at the 2022 edition and if he finally finds some consistency, he won't be in the +5000-range come June.
No matter how you look at it, the 2023 French Open men's draw will be a top-heavy affair once more as Nadal, Djoković and Alcaraz will be the players to beat.
Can Świątek become the "Queen of Clay"?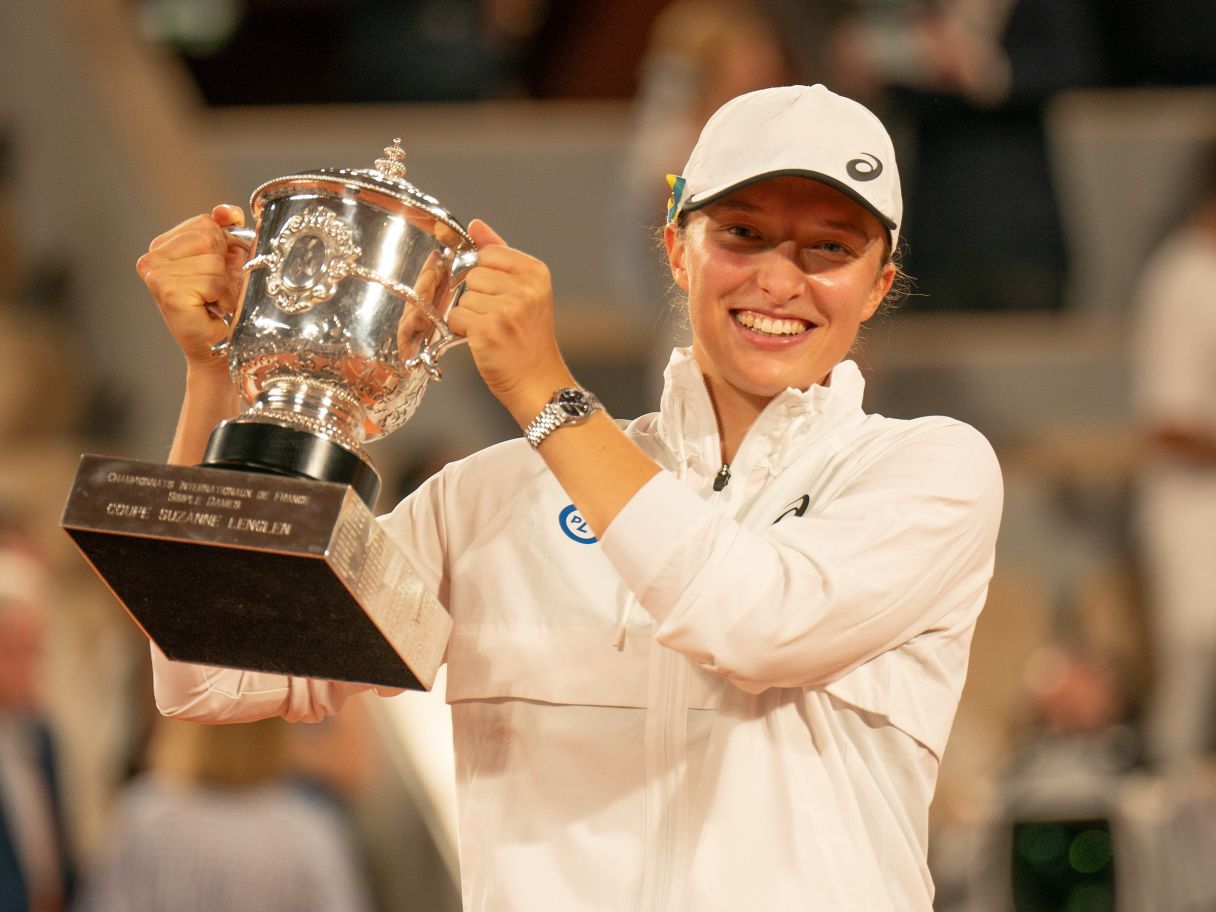 Iga Świątek will be looking to retain the title she won in 2022 - © Susan Mullane-USA TODAY Sports
Women's tennis is all over the place right now and it's tough to envision a player matching Iga Świątek's consistency come June. The Pole possesses the complete package that defines a great clay-court player: she's dynamic, has outstanding rally tolerance, doesn't make many mistakes, and also added some controlled aggression to her game. She's hitting her spots precisely and still plays with enough margin. Owning an outstanding tennis IQ, Świątek knows exactly when to attack and turn defense into offense.
On a tour that saw world No.1 Ashleigh Barty retiring from the sport at the age of 25, Świątek is the only constant in 2022. Bookmakers tend to agree with that assessment as they are pricing Świątek like peak Nadal. You can consider yourself lucky if you find plus-money odds on the current world No.1 to win the 2023 edition of Roland-Garros.
Who is next in line?
Coco Gauff was beaten in the 2022 French Open final - © Susan Mullane-USA TODAY Sports
Coco Gauff took a huge step forward as she finished runner-up at the 2022 French Open. The teenager still has a lot of time to improve and making a major final will certainly boost her confidence. As one of the best movers on tour, Gauff will be first in line for the 2023 French Open title. After that, there's a lot of guesswork involved when it comes to the other contestants: Can Simona Halep crawl her way back to the top? Will Ons Jabeur improve at Grand Slam level? Will Maria Sakkari be able to keep her cool in the final stages of tournaments? Can Leylah Fernandez move even closer to the world's best? Will Paula Badosa or Barbora Krejčíková be injury-free again? Which hard-hitter will be in form come clay season?
It is still early in the 2023 French Open betting market, and Świątek as well as Jeļena Ostapenko have shown that it's possible to win the highest-profile clay event as an unseeded player. Both haven't won a tour-level event before triumphing at the French Open and while Ostapenko was No.47 by the time she won the title in 2017, Świątek wasn't even ranked in the top 50 two years ago. Hence, it might also be the time for another youngster to shine. If players like Zheng Qinwen, who was the only player to take a set off Świątek on outdoor clay in 2022, Linda Nosková, the 2021 French Open girls' champion, Clara Tauson, Petra Marčinko, Linda Fruhvirtová or any of the numerous other young Czechs can up their game in the meantime, watch out for these young guns! However, the more likely outcome will be Iga Świątek dominating the tour, at least on clay, as she's looking to follow in her idol Rafael Nadal's footsteps.
Images courtesy of: © Susan Mullane-USA TODAY Sports, © Robert Deutsch-USA TODAY Sports, © Peter van den Berg-USA TODAY Sports, © Robert Deutsch-USA TODAY Sports, © Andy Abeyta/The Desert Sun / USA TODAY NETWORK