NBA parlay explained
Bet small, win big, that's the beauty of NBA Parlay betting. With up to 15 NBA games tipping off every day, the chances to capitalize are plentiful. Don't be fooled, they're harder to win than a standard single bet, but expect a much higher return from a small stake if your NBA parlay betting picks do land.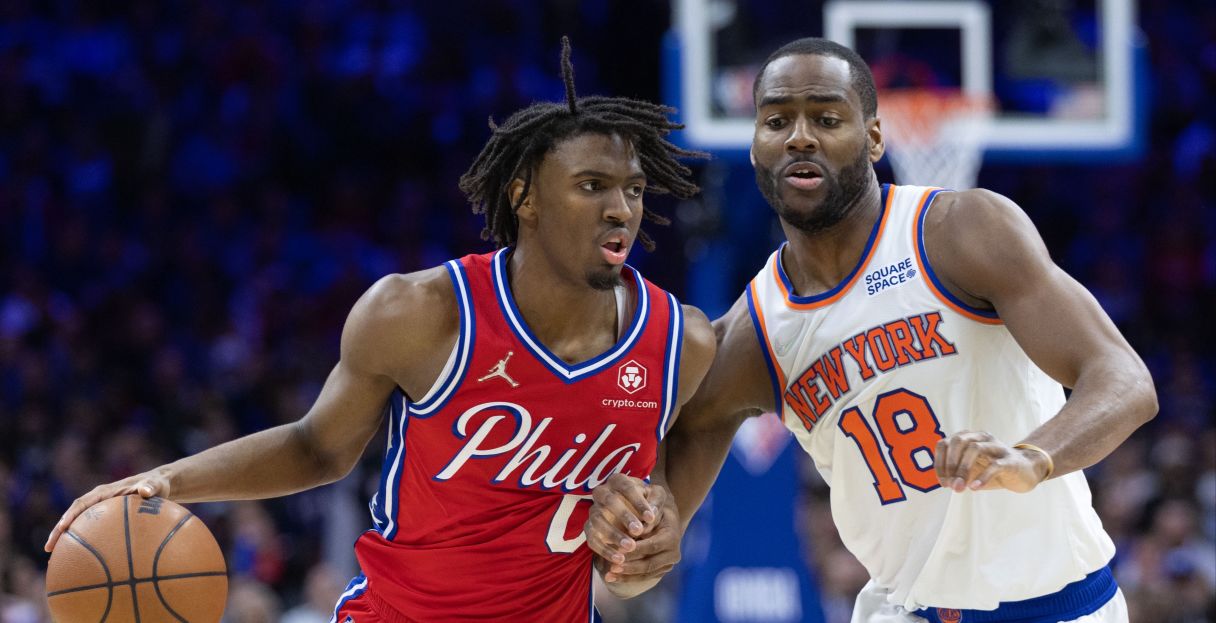 © Bill Streicher-USA TODAY Sports
NBA parlay bets key takeaways
If you're looking for a thrilling way to bet on NBA basketball then look further than NBA parlay betting.

NBA parlay betting is adding multiple teams to win or multiple players to reach their player props to a desired bet slip.

Adding additional selections to a bet decreases your chance of winning the bet but increases the potential payout drastically.
Click the link to jump to each section:
What is an NBA parlay bet?
NBA parlay betting is a popular and electrifying way to place NBA bets. A parlay is an increasing series of wagers where winnings accrued from the first bet is used as a stake in a further bet. This trend can continue on for however many selections or 'legs' you've added to your one bet ticket. Since parlays consist of at least two bets you'll need to have at a minimum two teams/players you're interested in backing, but the opportunity to add on more is just getting started. Parlays can consist of up to a maximum of 14-15 different legs depending on which sportsbook you're using. While some of this may sound confusing to the new gambler, I can almost promise you'll be able to fully understand by the time you're done reading. Check out a deeper breakdown of parlays below.
One of the fastest growing ways to wager on NBA action is through parlay betting. Parlay betting is selecting multiple teams to win (or players to reach their player props) in different matchups while combining them all on the same ticket. Essentially, you're waiting for your first bet to win, then the winnings are automatically placed on the next team/player you've selected and so on depending on how many "legs" you've added to your ticket. If your bet ends in a tie, often referred to as a push, that leg and the odds is subtracted from the bet. For an example, let's look at typical day schedule during an NBA season.
| Road team | Home team |
| --- | --- |
| Philadelphia 76ers | New York Knicks |
| Milwaukee Bucks | Boston Celtics |
| Los Angeles Lakers | Dallas Mavericks |
| Memphis Grizzlies | San Francisco |
We have the Philadelphia 76ers vs the New York Knicks. The Boston Celtics host the Milwaukee Bucks, the Los Angeles Lakers travel to Dallas to play the Mavericks and the Memphis Grizzlies play the Warriors in San Francisco.
For the sake of the example, let's say all of the home teams were favorites of (-200) on the moneyline. If you placed a $10 bet on all 4 home teams parlayed at -200, it would mean that the money you'll win if the Knicks beat the 76ers will be added to your bet on the Celtics beating the Bucks and the Mavericks beating the Lakers if all of the teams you bet on won their respective game. There's more information on how the math works out is described below.
How to place an NBA parlay bet
If you've never placed a parlay bet and you're thinking it sounds like a super complicated task to add multiple legs to the same ticket, breathe a sigh of relief because it's a fairly simple process.
Parlay betting just requires bettors to select multiple teams or players from a given matchup to be paired with another team or player from a different matchup.
Each team or player added to your ticket is considered a "leg" as mentioned earlier. The more legs you add increases the risk and rewards but decreases your probability of winning. This is one reason parlays have become so extremely popular. Some bettors love the idea of having an enormous return of their initial stake if they can combine multiple legs on one bet. It's also important to note that most sportsbooks, especially online sportsbooks, allow users to wager extremely small amounts on parlays. Sometimes less than $1 can be wagered. If you're interested in winning some cash on a parlay bet and want to calculate your odds before you place your bet, check out the OnlineBetting.com bet calculator . Let the calculator focus on the math while you focus on selecting the right legs for your parlay.
What do NBA minus and plus odds mean?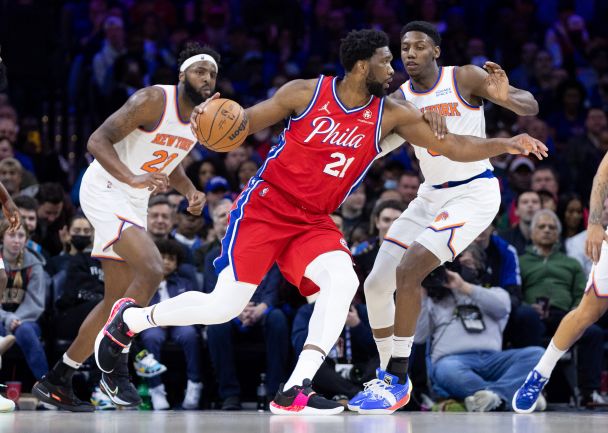 The odds in our example above of the four (4) home teams being favorites at -200 odds comes with a little more math when we're calculating parlay odds. A -200 odds bet indicates that a bettor would have to wager $20 to win $10 which isn't really appealing at all when you consider some wagers are plus (+) money.
Here's how the math works out for our example of the four home favorites on the typical NBA day schedule mentioned earlier. Placing a $10 bet on a favorite at -200 pays out just $5 for the first leg of the parlay. However, if that bet wins that $5 is used to bet on the second leg of the parlay and if the second team wins at the same -200 odds your $5 now turns into $12.50. If the third team of your parlay at -200 wins, you've now secured $23. Since there's four legs in our parlay example we'd need our third bet to hit as well in order to place the $23 won on the 4th home favorite at -200 in order to secure a whopping $40.63. Not bad when we're remembering that all of our winnings originated from a $10 bet.
Why bet NBA parlays vs single bets?
If you're wondering why bettors enjoy parlaying there's a few different reasons. First, there's the chance for big returns. As mentioned in the example above, if bettors feel confident in adding multiple teams to win on one bet slip, it drastically improves the odds, increasing the payout. While 5-10 leg parlays are difficult to win consistently, there's an exciting chance to watch multiple predictions win. There's also an early payout option offered by a lot of major sportsbooks where bettors are able to decide if they'd like to take a portion of their winnings after a few legs have already won in their ticket.
In comparison with a single bet, the opportunity to make more money is the #1 reason parlays are so enticing. Most professional bettors stick to straight bets because of how the chance of winning decreases when you're needing multiple teams to be victorious. If you're a recreational bettor looking to catch lightning in a bottle every once in a while and enjoy the thrill of potentially turning a small stake into a big return, parlay betting could be the right wager type for you.
Are NBA parlay bets worth it?
How to calculate NBA parlay odds?
Can you parlay NBA prop bets?
Chris is a sports betting expert who has spent years learning how sportsbooks work and how to beat the markets. In addition to his own personal success with betting, Chris now also spends his time producing educational content for his followers across YouTube and Twitter. As a huge NBA, NFL and MLB fan, Chris enjoys the entertainment sports betting can bring, but also understands the hard work required to develop his knowledge and keep up with the markets in order to turn a consistent profit.
Images courtesy of: © Kyle Terada-USA TODAY Sports, © Jeff Hanisch-USA TODAY Sports, © Cary Edmondson-USA TODAY Sports, © Mark J. Rebilas-USA TODAY Sports