NBA over /under explained
Over/under betting is the second most popular type of wager in basketball behind point spread betting. In placing an NBA over/under bet you are predicting whether the total number of points scored in the matchup will be higher or lower than the predicted number. Sometimes keeping it simple is the best option.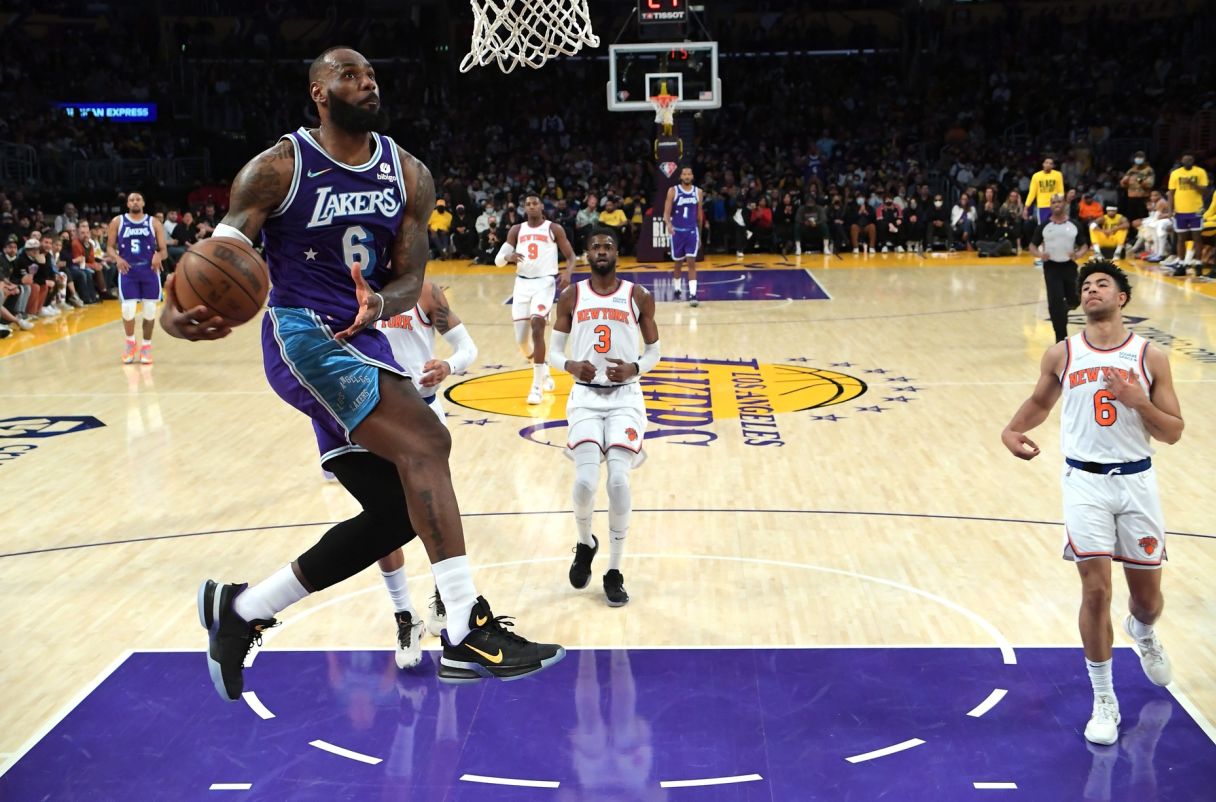 LeBron James and the LA Lakers take on the New York Knicks © Jayne Kamin-Oncea-USA TODAY Sports
NBA over/under bets in 30 seconds
Second only to the point spread bet in popularity is the over/under or NBA game total bet. Wagering on the total usually means choosing the number of combined points scored in an NBA game. Total bets are also available for points scored in the first half or second half of an NBA contest. It's a different, yet fun way to take in the NBA action without having to choose the actual winner of a game.
Click the links to jump to each section.
What is NBA over/under betting?
An over/under bet is also called a totals bet and it refers to the combined amount of points scored in a game. The number is set by a sportsbook who projects the number of points that will unfold in the match. As a bettor, you select if the total number of points scored by both teams will be over or under the set total.
This is different than betting on the moneyline or spread , because you are not selecting which team will win, or if they will cover the spread, you are only betting on the total number of points scored.
The approach taken for this type of NBA wager is inferred by its name - a bettor is placing a wager based on the total number of combined points that will be scored by both teams in an NBA contest. Sports books that offer NBA over/under bets provide a total for a particular NBA game. Sports bettors can place a bet on whether the game will go over the total or under the total. The winner of the contest is of no consequence when betting over/unders – a bettor making a wager on an NBA total is simply rooting for a lot of scoring or minimal scoring.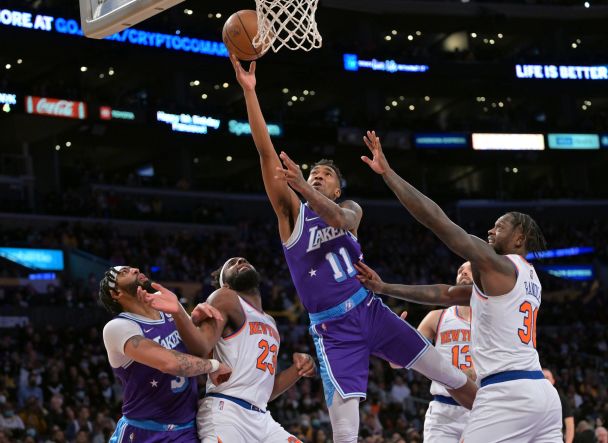 Below is an example of how a typical NBA over/under line offered by a sports book looks:
| | |
| --- | --- |
| Lakers vs. Knicks Over 211 points | -110 |
| Lakers vs. Knicks Under 211 points | -110 |
If you wager on the over in this NBA contest, the total number of points scored in the game must be 212 or higher for you to win. If you wager on the under, the number of points scored in the game must be 210 or lower for your wager to be successful.
Essentially, the combined points scored by both teams is what is in play. For this wager, a final score of 114-100 (214 total) is essentially the same as 110-104 (214 total). If the game lands on exactly 211 points – the exact total posted by the sports book in the Lakers vs Knicks example above, your bet is refunded. Over/under totals posted by the sports book will vary from game to game depending on team factors such as how good or poor an offense or a defense is for NBA teams involved in a contest, the availability of key players, whether the game is a regular season or postseason contest… the factors affecting a game's points total from a sportsbook are myriad.
How to place an NBA over/under bet
The over/under will be set by the sportsbook based on how many points are projected to be scored when two teams meet up. Game 1 for the 2020 NBA Finals between the Miami Heat and Los Angeles Lakers was set at 217.5 with the 'juice' or 'vig' (the fee charged by a bookmaker for accepting a gambler's wager) -110 on both sides. The final score was 116-98 for the Lakers, a combined total of 214 points. A winning $100 wager on the Under would return you $190 – your initial bet plus $90 in profit.
When placing an NBA over/under bet, you do not have to wager $100, it could be any amount you want. Our Odds Calculator can help you determine how much you could win based on the amount you bet.
Many NBA games can be tough to handicap when point spreads are involved - the NBA over/under wager however gives sports bettors the opportunity to cheer on both team's defense and offense.  The winner of the game is of no consequence. 
The payout of an over/under is typically -110. Like in point spread wagering, it's $11 to win $10 ($21 payout). Sometimes, the sports book will add extra "juice" to either side of the total. Adding the extra juice is one way a sports book can keep the total the same while still creating an advantage to the house. For example, if the total of 210 in the Warriors vs 76ers game shown in the previous section receives a large majority of over bets, you may see -115 or -120 show up next to the over. This is called a "line move," which typically reflects a sports book trying to reduce some liability by pushing action to the opposite bet – in this case the under. 
Here is an example taking the same game shown above, with the sports book adding juice or a tax on betting either side.
| | |
| --- | --- |
| Warriors -7 o 210 | -120 |
| 76ers +7 u 210 | -110 |
In this example, the sports book has modified the return payoff for a bettor taking the over. Taking the over in this scenario will require a $12 bet for a $10 return ($22 payout). Many factors such as injuries or line-up changes can affect the over/under so keep an eye on things when betting NBA totals. 
Why bet the NBA over/under vs the spread?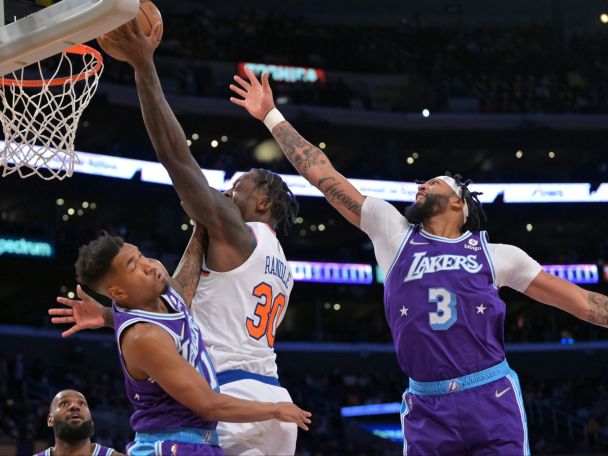 Betting on an NBA over/under is one of the simplest wagers a sports bettor can make in all of sports betting. Pinning down a winner is not necessary and many times, trying to get the best of a point spread can be difficult. This is especially true if you do not care for either team and who wins is unimportant to you. Instead, anticipating the flow of the game and understanding some basic statistical information is what is needed to reach a decision on which side of the total you will be on.  Fortunately, there is plenty of information available online – most of it at no charge, so there's no reason not to take advantage of it. 
Digging deeper, average points scored and average points allowed are two very simple starting points. Looking back at the last 3 to 5 games will give you an idea of the short term trends that an NBA team is experiencing - are they playing good defense? Are they on a scoring binge? These factors typically help make it easier to solve the puzzle of a game total as opposed to a point spread.  
Is there a difference between the terms NBA "Over/Under" and "Total"?
Do Over/Under NBA bets include overtime?
What happens if the NBA over/under lands exactly on the posted total?
Is it better to bet the over or under?
Can NBA players bet on games?
Tommy's love of sports betting blossomed in the early 1990s as he began making regular trips to Las Vegas sportsbooks. The winner of ESPN Insider's 2014 Las Vegas Super Bowl Prop contest, Tommy started his own sports betting site 10 years ago and uses data and analytics to make selections on college basketball and Major League Baseball.   
Images courtesy of: © Kyle Terada-USA TODAY Sports, © Jeff Hanisch-USA TODAY Sports, © Cary Edmondson-USA TODAY Sports, © Mark J. Rebilas-USA TODAY Sports