NBA Moneyline Explained
We've all been making moneyline wagers even before we knew what they were. With NBA moneyline betting you are simply selecting which team you think will win the game. Used by beginners and professional bettors alike, these are the most straightforward wagers to place, and by far the most popular type of sports bet.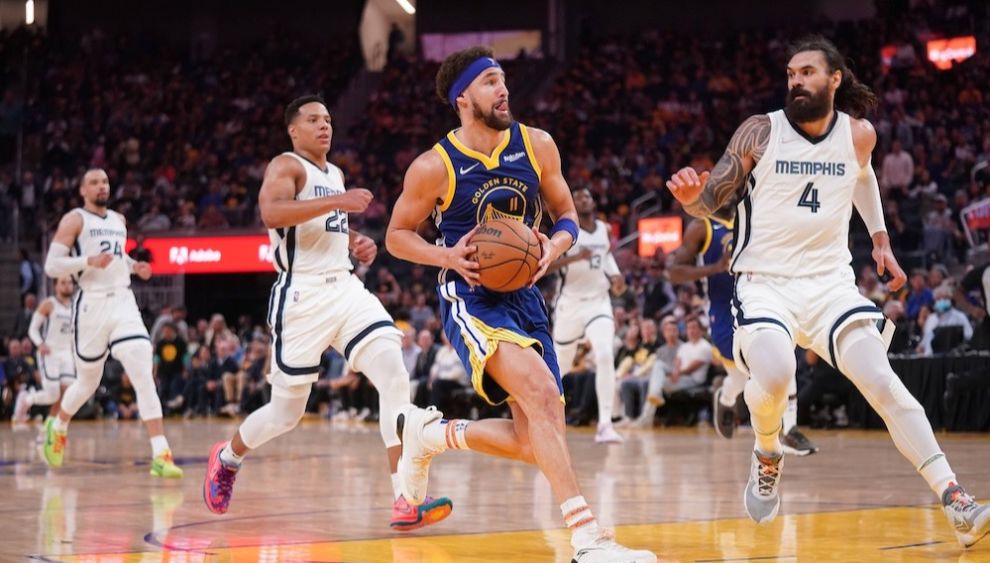 © Cary Edmondson-USA TODAY Sports
NBA moneyline key takeaways
NBA moneyline bets are the simplest bets of the different markets offered by sportsbooks.

Moneyline bets require only that the team selected wins the game without having to cover any margin of victory other than one point.
Sounds pretty simple, right? Let's look at what makes this a difficult market and sometimes a bad market to bet all around.
What is an NBA moneyline bet?
An extremely exciting way to wager on NBA action is through NBA moneyline bets. As mentioned already, an NBA moneyline bet is a wager that requires only the team selected to win the game, whether in regulation or in overtime.
Let's look at the Memphis Grizzlies vs the Golden State Warriors, one of the Christmas Day games for the upcoming season as an example. Let's say the Warriors are 2.5 point favorites (-2.5) at +100 odds, which would indicate moneyline odds close to -128.
If a bettor placed $10 on the Warriors to win the game via the moneyline it would return $17.81 (the initial $10 stake plus the $7.81 won on the bet).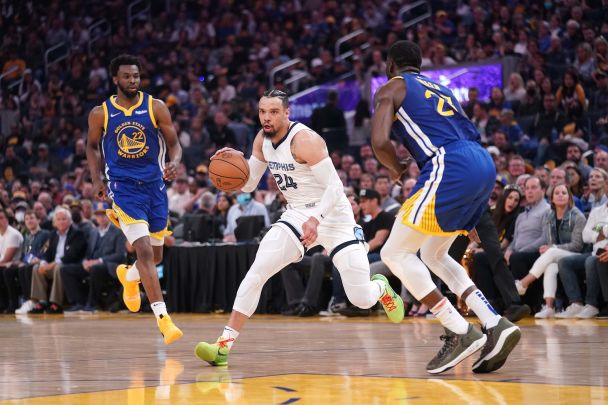 NBA moneyline betting is an extremely uncomplicated way of betting basketball. Just needing a team to win can be a lot less stressful than having them cover a spread to win by a certain margin, hence the popularity in the betting market.
Moneyline betting suits all bettors. There are professional NBA handicappers who love moneyline betting and recreational bettors just wanting to place a few bucks on a team to win that enjoy moneyline betting. It is worth noting that the more research or handicapping that's done tends to lead bettors towards spread betting where a team has to win by a specific margin rather than moneyline betting. Nevertheless, value is the most important factor when considering moneyline bets. Asking yourself 'Is the risk worth the return?', is probably the biggest question when deciding whether to place a moneyline bet.
How to bet on the NBA moneyline
Since the NBA moneyline market is one the oldest and frequently bet markets it's always an easy bet to find. No matter the sportsbook used or casino visited, NBA moneyline odds will always be one of the first numbers you'll see when viewing any odds associated with an NBA game. If you're betting on a sportsbook, simply locating the moneyline odds and selecting the team you think will win the game is the only step to placing a NBA moneyline bet.
It's also worth noting that the amount that can be wagered on NBA moneyline bets varies depending on the sportsbook selected. However most sportsbooks accept small wager amounts as well as bets up to thousands of dollars. Be sure to check your betting limits on your sportsbook to view the minimum and maximum bet amount for NBA moneyline action.
What do minus and plus odds mean?
When you're looking to bet on NBA moneylines one of the most important things to take in consideration is what odds are presented for the moneyline wager. If you're thinking of placing a bet on an NBA underdog you'll almost always get better odds than taking the favorite. When looking at an NBA matchup, underdogs are more often than not represented with plus odds (+) while favorites are represented with minus odds (-).
Looking back at the example used earlier, if the Golden State Warriors moneyline odds are -128 then we quickly can identify them as the favorite in this matchup vs the Memphis Grizzlies who are +108 moneyline underdogs. A $10 bet on the Memphis Grizzlies would win bettors $10.80 in comparison to a $10 bet on the Warriors who are the favorites which would only win $7.81.
While there's value in betting on the underdog, deciding if it's ultimately worth it based on the value of the price presented is almost always the biggest question you'll have to ask yourself.
Betting favorites vs underdogs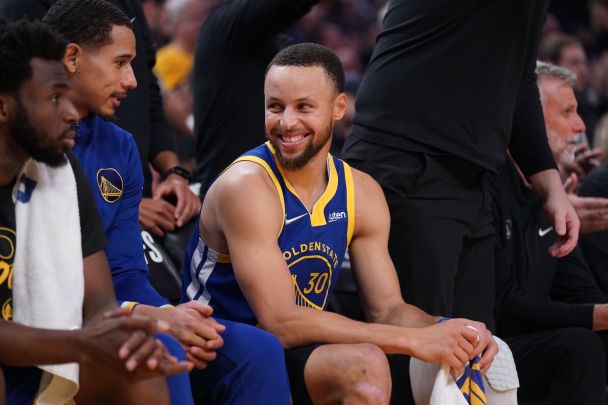 Betting on favorites to win can make it feel like you're on the right side of things because sportsbooks are implying that they're supposed to win. However it doesn't take long to realize that when it comes to betting NBA moneylines all favorites don't win because they're listed as the favorite. There's huge value at times in taking the underdog to win the game outright via the moneyline bet.
The number one reason to bet on either the underdog or the favorite should always be because of the edge found when handicapping and researching the game. Another factor that is just as equally important involves the odds you're able to get on either the favorite or the underdog. Whether it's value on the favorite because you feel they're listed at a discounted price based on the spread, or you just love the value on the underdog at plus money because you think they can win the game outright. When referencing value we're referring to better odds for underdogs to win which presents greater returns on your wager.
Lastly, since underdogs pull upsets all the time, there's almost always going to be value presented on placing NBA moneyline bets. Within all scenarios, there can be reasons to take either side with enough justification to back that team on the NBA moneyline bet.
Why bet the NBA moneyline vs the spread?
NBA moneylines and NBA spread bets are two of the biggest markets when it comes to wagering on NBA action. While the difference between the two can be massive at times, other times the bets can seem surprisingly similar. If there's a huge favorite or a big underdog in an NBA game we can expect to see a fairly large spread of let's say 15 points. The favorite in this situation would need to win by 16. Conversely the underdog would need to lose by less than 14.
However in a close spread situation, let's say two top rated teams are facing off you'll find a much smaller spread closer to -2 for the favorite and +2 for the underdog. In this scenario, the underdog and the favorite will have relatively similar lines whether betting the spread or the moneyline. Professional bettors will tend to wager on the moneyline rather than the spread in NBA action that's predicted to be close, especially if it's difficult to find an edge on either side.
Handicapping NBA moneyline bets
Deciding whether or not to bet NBA moneylines can be a tricky process. There's a list of factors to consider as mentioned above. What makes the process a little easier is understanding and identifying how much value there is on a given moneyline. There may be a sense of security knowing you've placed a wager on a team that's projected to win but as mentioned earlier, underdogs win all the time in the NBA and favorites lose.
Circling back to the value side of things, a majority of the time sportsbooks aren't going to give bettors value on NBA moneyline bets if the favorite is projected to win. If you're playing a favorite to win on the moneyline at -200 odds then asking yourself is this risk worth the smaller rewards is a serious question to consider for long term profit. There's ultimately times where moneyline bets present extreme value on either the favorite or the underdog given the price you're able to bet it at and on the flip side there's times when you're only able to find value by betting on NBA spreads.
What does a +200 moneyline mean?
Does the moneyline include NBA overtime?
Is it better to bet the spread or the moneyline?
Chris is a sports betting expert who has spent years learning how sportsbooks work and how to beat the markets. In addition to his own personal success with betting, Chris now also spends his time producing educational content for his followers across YouTube and Twitter. As a huge NBA, NFL and MLB fan, Chris enjoys the entertainment sports betting can bring, but also understands the hard work required to develop his knowledge and keep up with the markets in order to turn a consistent profit.
Images courtesy of: © Kyle Terada-USA TODAY Sports, © Jeff Hanisch-USA TODAY Sports, © Cary Edmondson-USA TODAY Sports, © Mark J. Rebilas-USA TODAY Sports