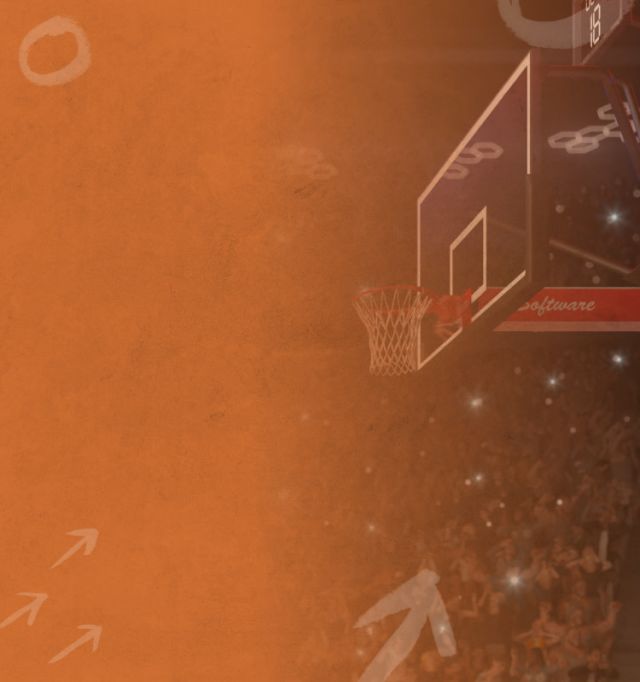 NBA Play-in predictions and picks
For the seventh, eighth, ninth and tenth-seed teams in each NBA conference: the Play-in games are their way to extend their season and book a spot in the NBA Playoffs where they'll compete for the NBA Championship.
This year's NBA Play-in tournament features some of the best young talents on up-and-coming teams like the Atlanta Hawks and the Cleveland Cavaliers, as well as top-tier players like Paul George of the LA Clippers and C.J McCollum of the New Orleans Pelicans. All teams are competing in single game matchups for their chance to chase glory in the NBA Finals.

Mete started his sports journalism career in 2000 and has worked for various national media outlets as a basketball writer and commentator. Full bio here.
| Atlanta Hawks (10) at Cleveland Cavaliers (8) | |
| --- | --- |
| Date | Friday 15 April |
| Time | 1930 ET |
| Venue | Rocket Mortgage FieldHouse, Cleveland, OH |
| Where to watch | ESPN |
…And then there were two.
The play-in tournament is a survive-and-advance situation. On Friday night, the Cleveland Cavaliers and the Atlanta Hawks will fight to survive and grab the last ticket for the Eastern Conference playoffs when two teams clash at Quicken Loans Arena in downtown Cleveland, Ohio.
Let's break down these two squads before one carries on and the other goes home.
During their first taste of non-regular-season basketball of the season, the Cavaliers were quickly and harshly schooled by the Brooklyn Nets in the first round of the play-in tournament.
Cleveland trailed 40-20 after the first quarter of Tuesday's 115-108 loss and couldn't climb out of the hole they dug for themselves. Even when the Cavs narrowed the margin to five points in the fourth quarter, they would often miss an open 3-pointer or give up an extra possession on an offensive rebound, which the Nets would exploit to turn the Ohio team away, over and over.nThe Cavaliers, trying to extend a surprising season that saw them double their win total from a season ago, got a strong performance from their All-Star point guard Darius Garland, who scored a team-high 34 points and dished out five assists in 39 minutes of playing time.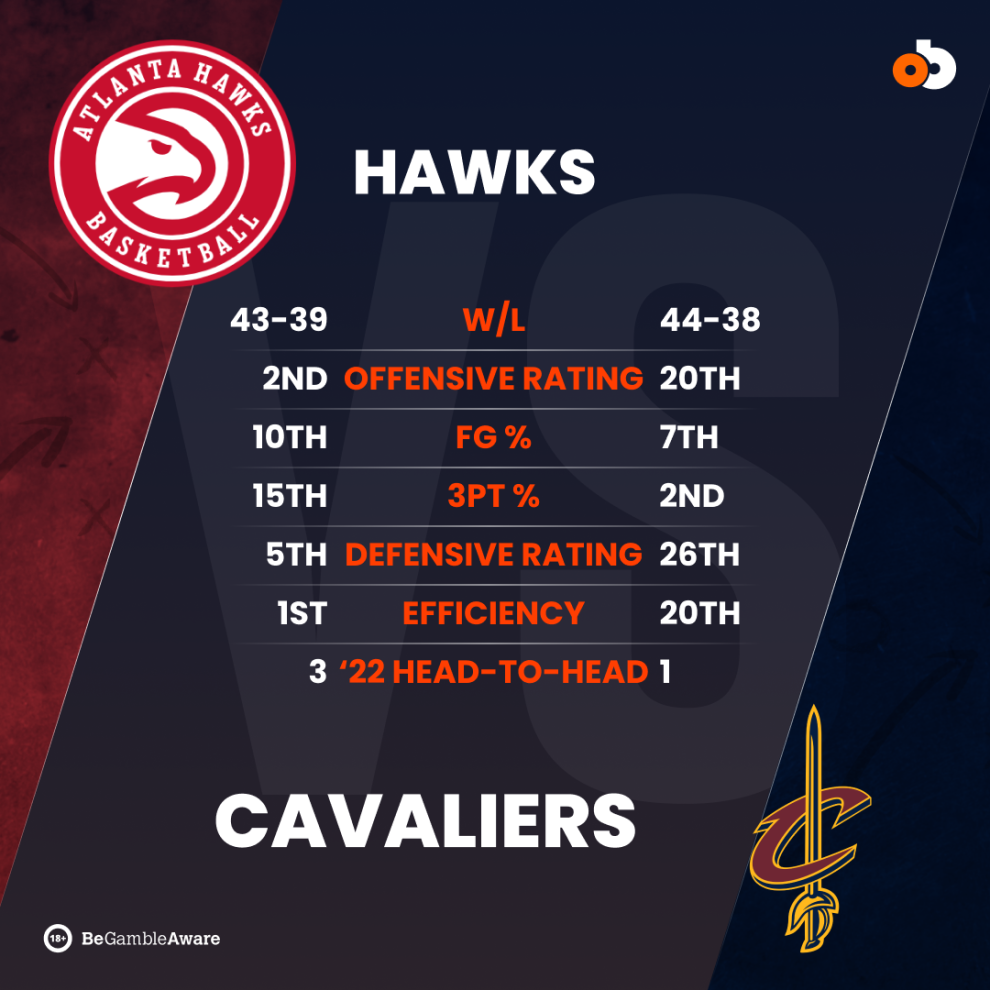 Rookie power forward Evan Mobley added 19 points and seven rebounds, and the veteran forward, Kevin Love, had a double-double performance with 14 points and 13 rebounds off the bench. However, Cleveland didn't receive much help from elsewhere on the court. Caris LeVert, who was brought in as a trade deadline addition for his scoring prowess, missed eight of his first nine shots and finished with 12 points in 40 minutes. Isaac Okoro, a second-year swingman barely left his mark on the game with the Nets routinely leaving him open to crowd the paint with an extra defender. Meanwhile, Cedi Osman missed all four shot attempts.
The Cavs need more consistent offense from all of these players on Friday night. If not, they might be headed for a second straight loss, especially with the defense looking vulnerable without Jarrett Allen. His status against the Hawks is still up in the air.
Last season's Eastern Conference finalists, the Atlanta Hawks, earned a second chance to make it to the post-season after beating the Charlotte Hornets 132-103 in the 9th/10th seed matchup at home on Wednesday night.
https://twitter.com/ATLHawks/status/1514435844555390976
After a close first half where Atlanta led 60-52, the Hawks dominated the Hornets in the second half, with the third quarter proving decisive. They put the clamps down and outscored the Hornets 42-24 during a 12-minute barrage: hitting 16 of 24 shots and leading 102-76 heading to the final period.
Trae Young led the charge on the offensive end, finishing as one of six Hawks in double figures with 24 points and 11 assists. Clint Capela had an effective double-double performance with 15 points and 17 rebounds. DeAndre Hunter finished with 22 points, while Danilo Gallinari added 18. Meanwhile, Kevin Huerter and Bogdan Bogdanovic chipped in with 13 apiece. Despite Young's one-for-seven performance from beyond the arc, the Hawks shot 52.1 percent from the field and 50 percent (16 of 32) from three-point land.
The Cavaliers struggled against the Hawks throughout the season - winning the first matchup and dropping the final three of the season series. In their last meeting on 31 March in Atlanta, the Hawks blew the Cavs away 131-107. The Cavaliers were short-handed for the game as Mobley, Allen, and Rajon Rondo were out with various injuries and Garland sat out the final quarter of the blowout. Nonetheless, the Hawks should be optimistic about their chances as they prepare for another game in Cleveland, even though their record is just 16-25 away from home at the State Farm Arena. Trae Young is built for moments like this and if he keeps getting help from his teammates: it it might be a long night for Cleveland fans.
https://twitter.com/cavs/status/1514313720909893633
The Cavs are a limited team offensively but as we have witnessed in the game against the Nets: they can succeed in transition and early offense when they push the tempo and get a good amount of point-blank layups and dunks. Garland took it right to Brooklyn and Cleveland looked much better when it attacked early in the shot clock. If Garland can keep pace with Trae Young and negate his offensive output with a big night of his own, it will go a long way to aiding the Cavs' chances. The biggest "if" for Cleveland is still Jarrett Allen's health situation. If Allen can return for this game the Cavaliers may play a more comfortable style with him and Mobley dominating the interior. Having those two on the floor would make Cleveland the favorites in this matchup.
One to watch: Darius Garland
https://twitter.com/ChrisFedor/status/1514046995031281664
Garland was one of the league's worst high-minute players as a rookie in 2019-20; coming off a meniscus injury that limited him to five games at Vanderbilt. Two years later, he was a deserving All-Star in the game Cleveland hosted. He has rapidly established himself as one of the league's premier pick-and-roll players, capable of pulling up for a three-point shot, driving to the basket, or setting up teammates. The charismatic 22-year-old point guard whose season averages are 21.7 points, 8.6 assists, and 3.3 rebounds averaged 24.0 points, 8.0 assists along with 1.5 rebounds in two games vs. the Hawks. I expect a big game from him on Friday, as all Cavs fans do.
Conclusion and NBA Picks:
For the Cleveland Cavaliers and Atlanta Hawks, it's win or go home, with the No. 8 seed in the Eastern Conference and a first-round matchup against the Miami Heat on the line.
Expect it to be rocking in Cleveland, where the Cavs attempt to make their first postseason berth since 1998 without LeBron James. The Hawks are a better team since the All-Star break, and they seem to be clicking at the right time. Go with the Hawks winning outright.
NBA Picks and Hawks vs Cavaliers Predictions:
- Hawks to win outright. (1.74)
- Total: Over 223.5 (1.75)
- Darius Garland: Over if the point total is 23.5 and below.

James is a freelance sports writer who specialises in the NBA - his work has been published across multiple sites including OddsUSA and FanSided.  Full bio here.
| New Orleans Pelicans (9) @ Los Angeles Clippers (8) | |
| --- | --- |
| Date | Friday 15 April |
| Time | 2200 ET |
| Venue | Crypto.com Arena, Los Angeles, CA |
| Where to watch | TNT |
The Los Angeles Clippers finished the regular season with the eighth-best record in the western conference (42-40). This was no small feat considering they were without five-time NBA all-star Kawhi Leonard for the entire season and Paul George played in just 31 games. Since his return to the Clippers' lineup, George is averaging 22.6 points, 5.6 rebounds, and 6.8 assists on 42.5 percent shooting from the floor and an impressive 35.4 percent from beyond the arc.
Despite George missing more than half of the season, the Clippers were good enough to earn a spot in the play-in tournament where their first opponent was the Minnesota Timberwolves. It appeared that the Clippers were well on their way to victory, especially when Karl Anthony-Towns fouled out at the 7:34 mark in the fourth quarter, however Minnesota went on a decisive 16-2 run en route to a 109-104 victory.
https://twitter.com/LAClippers/status/1514093675533459459
While the loss was disappointing, the Clippers still have a chance to earn a playoff berth by beating New Orleans in a win-or-go-home scenario for both teams.
The New Orleans Pelicans finished the 2021-22 campaign with a less-than stellar 36-46 record; good enough for the No. 9 spot in the conference. Along with that, they entered the Play-in tournament having dropped three of their final five regular-season games. Taking those factors into consideration: it would have been reasonable to presume that the team was destined for an early exit against the balanced San Antonio Spurs.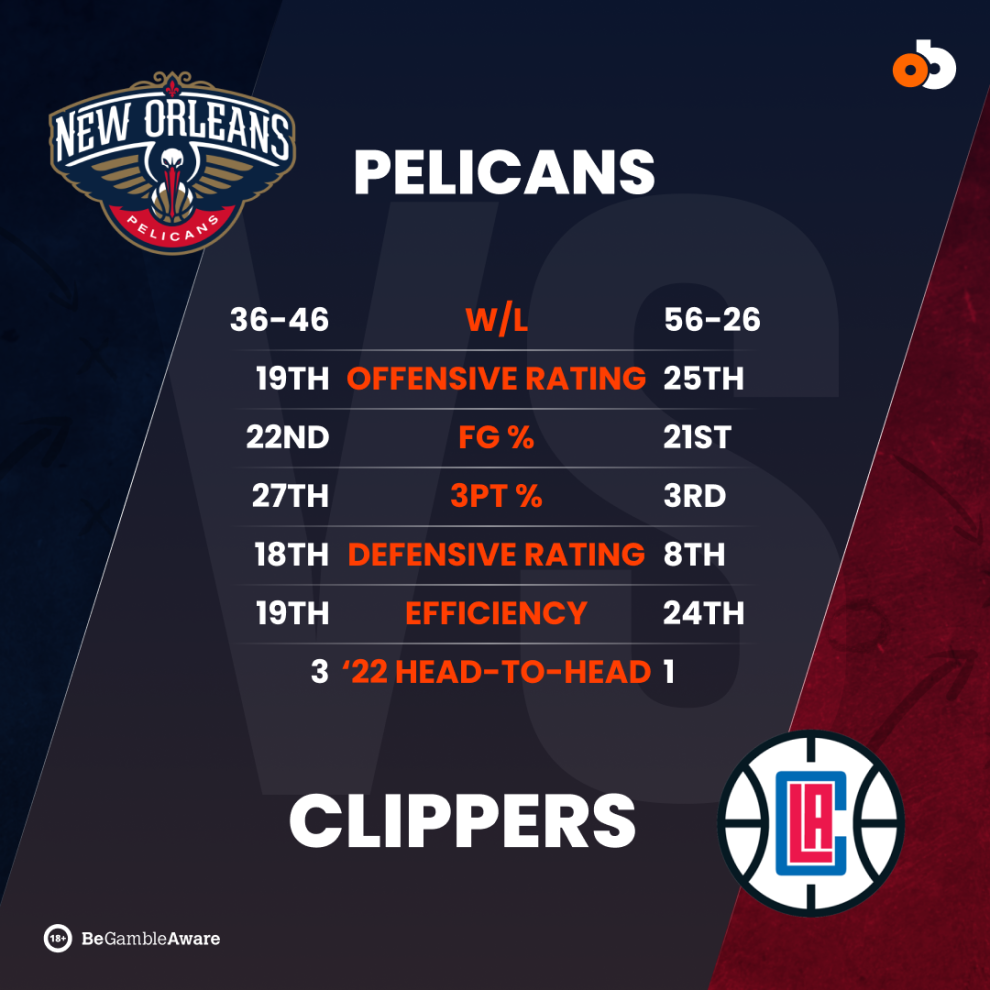 However, thanks to solid contributions from C.J. McCollum (32 points on 12-for-23 shooting, seven assists, and six rebounds) and Brandon Ingram (32 points on 11-for-19 shooting, five rebounds, and five assists), the Pelicans came away with an impressive 113-103 victory. The win meant the Spurs failed to earn a postseason berth for the third-consecutive season for the first time in the history of the franchise.
With the win, the Pelicans moved one step closer to securing a playoff berth. Considering Zion Williamson missed the entire season: what the Pelicans have been able to do should be viewed as an accomplishment and should they get past the Clippers, their reward will be a first-round matchup against the top-seeded Phoenix Suns.
https://twitter.com/NBA/status/1514593070599348231
These teams met four times during the regular season with the Pelicans winning three of those contests. Lithuanian center Jonas Valencuinas led the Pelicans with points was a major factor for New Orleans vs Los Angeles, including a 39 point, 15 rebound game on 29 November. It would take until 3 April for the Clippers to finally record a win against the Pelicans by a 119-100 margin. The Clippers took control of this game in the second quarter, limiting the Pels to just 13 points. Marcus Morris Sr. led the Clippers with 22 points. Ivica Zubac contributed 16 points along with 14 rebounds.
Pelicans at Clippers player to watch: C.J. McCollum
My player to watch from this contest is Pelicans shooting guard C.J. McCollum. New Orleans acquired the veteran from the Portland Trail Blazers prior the trade deadline. Going into the All-Star break, New Orleans was sitting at just 23-36 and their playoff chances looked very grim.
Following the mid-season break, however, the Pelicans concluded the season with 13 wins in their last 23 contests. During that stretch, McCollum averaged 25.2 points, 6.0 assists and 4.6 rebounds in his first 25 games with the Pelicans.
McCollum scorched the Spurs' defense for 32 points, 27 of which came in the first half, as he connected on 10 of his first 12 attempts from the field. He has proved he can get hot any time, and when that happens, he is very difficult to defend. Another reason to watch C.J. McCollum is that he played in big postseason games during his time with the Trail Blazers - this moment will not be too big for him.
NBA Player Prop Bet & NBA Play-in Prediction:
C.J. McCollum scored at least 23 points in three of his final regular-season games. And he's fresh off a 32-point outing against the Spurs.
Go with the over if McCollum's predicted scoring output is 23 points or less.
With regards to the game itself, it will come down to which star players can rise to the occasion. The Clippers were close to winning their matchup against the Timberwolves - they just couldn't seal the deal. And while the Pelicans are riding the high of their victory over the Spurs, this team was just 17-24 on the road during the regular season.
That being said...
Go with the Clippers
Los Angeles are favored by four points, so I would recommend going with the spread as well. Go with the over if the predicted O/U total is 216 points or less .

Mete started his sports journalism career in 2000 and has worked for various national media outlets as a basketball writer and commentator. Full bio here.
| Charlotte Hornets (10) at Atlanta Hawks (9) | |
| --- | --- |
| Date | Wednesday 13 April |
| Time | 1900 ET |
| Venue | State Farm Arena, Atlanta, GA |
| Where to watch | ESPN |
Atlanta's preseason goal was to have home-court advantage in at least the first round of the playoffs, which entailed finishing as one of the top four seeds in the Eastern Conference. When the top-four seed became out of reach, that goal was adjusted to being a top-six seed. Unfortunately, none of those objectives were met, and they will now be battling for their lives in the Play-In round.
On the bright side, while the Hawks' season has been disappointing so far, they will still have a chance to recreate their success from the previous season when they made an unlikely run to the Eastern Conference Finals. If the Hawks want to do something similar, they'll have to rely on their offense. Atlanta is the sixth-highest scoring team, averaging just under 114 points a game. In addition, the Hawks convert 47 percent of shots the field, including over 37 percent from beyond the arc, which ranks second in the NBA.
In the run to the 2022 NBA Finals, the challenge for this Hawks club will be whether they can get enough stops on the defensive end? Their defense ranks 21st in the league, allowing 112.4 points to opponents per outing, and they struggled to defend the three-point line, allowing about 36.5 percent from long range.
The Hornets, who haven't made the NBA playoffs since the 2015-16 season, finished the regular season by winning four of their final six games, may just be hitting stride at the right time.
It's unquestionably a better situation than last year when they closed the regular season on a five-game losing streak and were annihilated 144-117 by the Indiana Pacers in the first round of the play-in tournament.
https://twitter.com/hornets/status/1513261887533862921
Charlotte has been one of the most intriguing offensive teams this season. With 115.2 points per game, they are fourth in the league in scoring and top 15 in field-goal and three-point percentages. They are also second in the league in terms of assists per game, at 28.1. Miles Bridges (20.3 ppg, 7.0 rpg, 3.7 apg) and LaMelo Ball (20.1 ppg, 7.6 apg, 6.6 rpg) have emerged as one of the Eastern Conference's finest duos - their ability to go out into transition has been critical to their success this season, and having depth on the wings doesn't hurt either. Terry Rozier (19.2 ppg) and Kelly Oubre Jr. (15.1 ppg) have also provided help, but the frontcourt is still a weakness for the Hornets.
Despite how dominant the offense has been, it is evident the defense has suffered and could be their Achilles heel in the playoffs. They are 27th in the league in scoring defense, allowing 115 points per game. It's also worth mentioning that Charlotte went 21-20 on the road this year and 22-19 at home. In other words, they looked the same no matter where they played.
The Hornets and Hawks are evenly matched. Both teams have explosive offenses that can score against any team in the league, but neither team defends very well. Both teams are led by flashy, energetic All-Star point guards in LaMelo Ball and Trae Young, however, both struggled in the season series, which concluded in a 2-2 tie after the Hornets defeated the Hawks 116-106 on March 16. Young shot 37.7 percent overall in four games versus Charlotte, while Ball shot 35.3 percent in three games against Atlanta. Both will need to perform better as the offensive hubs of their respective teams to pull out a win on Wednesday. Young guided the Hawks to the NBA's third-ranked offense (118.4) and fifth-best net rating (plus 4.7) while finishing 26-14 after a 17-25 start. Meanwhile, Hawks center John Collins has missed 23 of the last 27 games due to finger and foot issues. He is unlikely to participate even though Atlanta has demonstrated it can win with only an eight-man rotation.
Like most of his teammates, Ball will be experiencing his first taste of the postseason. Forward Gordon Hayward, one of the team's few veterans with postseason experience, will miss the play-in tournament and is sidelined indefinitely due to foot pain.
NBA Play-in player to watch: Trae Young
Young is Atlanta's most dynamic player: a scoring machine with a shooting range similar to future Hall-of-Famer Steph Curry. In 2021-2022, the 23-year-old became just the second player in NBA history to lead the league in both total points (2,155) and total assists (737) in the same season, joining Nate "Tiny" Archibald, who accomplished the feat in 1972-1973. Young ranked fourth in scoring with 28.4 ppg and third in assists with 9.7 apg, and is one of the two guards in the top-10 in both categories, Luka Doncic being the other. However, as mentioned above, Young only hit 37.7 percent from the field in four games versus Charlotte, and he must shift up a gear on Wednesday to give his team another shot at the playoffs.
https://twitter.com/ATLHawks/status/1513297875962368001
NBA Western Conference play-in pick:
This will be an entertaining clash between two of the NBA's most lethal scoring teams. The Hornets are young, skilled, and above all, hungry. That said, they are playing a reigning Conference finalist and anything can happen in a one-and-done situation. Especially since the Hawks will likely be without their second-best player, Collins.
The Atlanta Hawks, on the other hand, had a taste of victory last season and have been down this road before. The good news for Atlanta is that the game will be played at home in the State Farm Arena, where they have recently been dominant, winning nine of the last ten. Of course, that doesn't ensure they'll advance past the Hornets, but the Hawks should be optimistic about their chances, given their performance at home.
The Hawks also have the luxury of having a scorer like Trae Young, who demonstrated last season that he can step up in the playoffs - the home side is likely to win in a high-scoring game.
NBA Picks
- Hawks to win outright. (1.55)
- Over 236.5 points (1.80)
- Trae Young: Over if the points and assists total are 38.5 and below.

James is a freelance sports writer who specialises in the NBA - his work has been published across multiple sites including OddsUSA and FanSided.  Full bio here.
| San Antonio Spurs (10) at New Orleans Pelicans (9) | |
| --- | --- |
| Date | Wednesday 12 April |
| Time | 2130 ET |
| Venue | Smoothie King Center, New Orleans, NO |
| Where to watch | ESPN |
As we bid farewell to the regular season, basketball fans can turn their focus to the NBA playoffs. The first six teams in the Western Conference have been determined, but four other teams are competing for the final two postseason berths. While we've already discussed the 7 vs 8 play-in battle between the Minnesota Timberwolves and the LA Clippers, today we will discuss the No. 9 vs. No. 10 matchup: The New Orleans Pelicans vs. San Antonio Spurs.
The San Antonio Spurs were once a perennial playoff contender in the Western Conference however their run of 22 consecutive playoff appearances came to an end in 2018-19. And the Spurs have failed to qualify for the playoffs in each of the last two seasons as they won just 32 and 33 games respectively. As in 2021, the Spurs once again finished as the No. 10 seeded. One would expect with a lower-seeded teams in the conference, the Spurs are middle-of-the-road and don't do anything extraordinarily well: San Antonio has the eighth-best scoring average in the league (113.1 points per game) and ranked 17th in offensive efficiency.
https://twitter.com/spurs/status/1513353342839365644
From a defensive standpoint, the Spurs are ranked just 22nd in scoring defense (112.1 points per game) and they have a defensive rating of 112 points per 100 possessions, good enough for No. 16 in this category. For all of their inadequacies, though, the Spurs have a balanced attack with seven players averaging in double figures for the season.
The New Orleans Pelicans have missed the playoffs in each of the last three seasons. And with Zion Williamson on the shelf for the entire season, it would have been reasonable to presume that their chances at nabbing a postseason berth would be slim to none, but here we are. To compound their woes: the Pelicans began the season in historically poor fashion by dropping 12 of their first 13 games. To say this team has turned things around would be an understatement.
Like their counterpart, the Pelicans aren't a blockbuster team at either end of the court. Their 109.3 points per contest puts them at No. 21 in this category and they are 19th in offensive efficiency (112 points per 100 possessions). As far as defense is concerned, the Pels are ranked 14th in scoring defense (110.1 points per game) and 18th in defensive efficiency (112 points per 100 possessions). And just like the Spurs, New Orleans has a balanced scoring attack with six players averaging double figures during the season.
https://twitter.com/PelicansNBA/status/1513367299561951237
The Spurs and Pelicans met four times during the regular season. The Spurs won the first two meetings by a double-digit margin. The Pelicans beat the Spurs to the rhythm of 124-91 on March 5, before the Spurs won the last meeting on March 26 by a 107-103 margin. A couple of noteworthy stats in this 9 vs 10 Play-in game is the Pels' lone win came in the Alamo City. Meanwhile, the Spurs have beaten the Pelicans in their last three trips to New Orleans. This season 18 of the Spurs' wins came on the road. Simply put, home-court advantage may not be a factor in this matchup. Given that neither team was given much of a chance to be in this position: both teams will be playing with a heightened sense of urgency as they look to extend their respective seasons.
NBA Play-in player to watch: Dejounte Murray
Spurs guard, Dejounte Murray is my player to watch in this matchup. For the fourth straight season, Murray has increased his scoring average, posting career-highs in points (21.2), rebounds (8.4), and assists (9.3). Murray's 46.3 percent conversion rate is also a career-best for the fifth-year point guard. Murray leads the Spurs in scoring, assists, and steals (two per contest and scored double figures in each of the four games against New Orleans, with his best outing taking place on Feb. 12.
In that contest, he finished with 31 points, seven rebounds, 12 assists, and two steals. In his last five outings, Murray is averaging 25.6 points, 8.6 rebounds and 8.4 assists per contest on 47.4 percent shooting and 43.3 percent from beyond the arc. With Murray on a heater: it's hard to see anyone else as the one to watch in this game.
https://twitter.com/TheAthleticNBA/status/1512196268797308936
NBA Western Conference play-in pick:
Go with the over if Murray's predicted scoring output is 23 points or less.
These teams played each other four times during the regular season and are very familiar with one other. The key for the Spurs is that they need to limit New Orleans production from long range. In each of their losses this season, they allowed opponents to shoot the 3-ball at a high percentage.
With that in mind, the Spurs have an outside shot at winning this game if they can hold their own on the glass and defend the 3-point line. This game is a toss-up, and while the Pelicans are opening as the favorites: go with the Spurs outright in what will be a very competitive affair.
Looking for today's best expert NBA Picks?
If you are on the lookout for the very best in NBA expert picks, then you are in the right place. Our handicappers see the whole picture. When making their picks, they consider form, history and the elements of the game that go beyond statistics.
OnlineBetting.com NBA predictions for today, and every day, come from individuals who work in and around the league. They are known not only for their authority and knowledge but also for their track record of top-notch NBA picks and predictions.
Whether you are trying to put together a parlay, betting on the over/under, or simply taking a punt on the moneyline, we have the best picks for you.
Free Expert Moneyline Picks
NBA moneyline picks are the easiest NBA bets of them all.
Here, you are simply picking the team you believe will win any given game. For instance, if Luka's Mavs are playing Giannis' Bucks and you think Dallas have the advantage and you are getting good odds, then you would pick them on the moneyline.
In that example, if the Mavericks come out on top and defeat Milwaukee, then your bet is a winner.
If you are making NBA moneyline picks today or NBA moneyline picks tonight, then you should consider the form of both teams, the players who are available and what is at stake in the individual game.
Free Expert NBA Picks Against the Spread For Today's Games
In European betting, the spread is known as the handicap. For NBA point spread predictions, you are betting on a team to win by more than a certain points margin, or wagering that if you add a certain amount of points to a side's total, that they will then have more points than the opposition.
An example of this would be if Boston were heavy favourites against Washington. Instead of betting on the moneyline, you could bet on the Celtics overcoming a spread of -16.5.
So you are wagering on Jaylen Brown and his side winning by at least 17. For NBA predictions against the spread in this example, you are betting on Washington +16.5. Here you are betting on Washington to lose by less than 17.
When an NBA expert picks against the spread, they believe that a game is going to be closer than the bookmakers are giving it credit for.
NBA Over/Under Picks – NBA Totals Picks
An over/under bet allows you to take a punt on whether you think the overall points scored in a game will be below or above a certain amount.
NBA over under predictions are made by looking at the scoring form of the two sides playing.
Our handicappers make their expert over under predictions by looking at that information, but also by considering how good the two defences are, if any of the teams' key scorers are missing and how the overall formbooks are looking.
If you are set to make NBA over under predictions today, then we would suggest that you take a look at what our experts have to say.
Free Expert Parlay Basketball Picks Today
NBA picks and parlays are the hardest bets to win on, but they also offer the largest odds. This is where you make multiple bets, all of which accumulate and can get you a much bigger win.
However, for a parlay to come good: each and every one of your bets needs to be a winner. If you are looking for free picks and parlays, then our expert advice should set you on the right course.
They know what a good parlay is, so take a look at their NBA parlay picks today.
Mete started his sports journalism career in 2000 and has worked for various national media outlets as a basketball writer and commentator. Full bio here.
| Cleveland Cavaliers (8) at Brooklyn Nets (7) | |
| --- | --- |
| Date | Tuesday 12 April |
| Time | 1900 ET |
| Venue | Barclay Center, Brooklyn, NY |
| Where to watch | TNT |
Brooklyn was widely regarded as a favorite to win it all this season, but those dreams didn't materialize. With Kevin Durant missing 21 games with a sprained knee, Kyrie Irving missing many more because he hasn't been vaccinated against COVID-19 meaning he couldn't play in New York City until recently, and the midseason trade of James Harden, the powerhouse never got started.
The Nets went through a lengthy losing skid from the end of January to the beginning of February, but recovered down the stretch of the regular season. Brooklyn won four straight games in mid-March and finished the regular season with another four-game winning streak. After a season of ups-and-downs, things are finally simple for the Nets; win the play-in game on Tuesday at home, and get the playoff ticket.
The truth is, the Nets weren't constructed around two stars; they were built on three. That third star was supposed to be Harden, now plying his trade in Philadelphia. Ben Simmons is now the Nets' third man and the Australian guard will be absent again due to a herniated disc in his back. Coach Steve Nash has already ruled the three-time All-Star out of the play-in stage.
Since Durant's return from injury on March 3, the Nets have had the NBA's second-best offense. The defense is still stuttering, but it's becoming evident that it's now that we're witnessing the best version of the 2021-22 Brooklyn Nets, with two superstars performing at an MVP level.
The Cavaliers secured their first winning season without LeBron James since 1998. They are now attempting to make their first playoff appearance since 2018 on the back of a young core led by All-Stars Jarrett Allen, Darius Garland and Rookie of the Year front-runner, Evan Mobley. While Cleveland has been one of the most pleasing surprises of the 2021-22 NBA season, they have been plagued by the injury bug throughout the campaign. From Collin Sexton to Allen, nearly every prominent player on the team has been injured at some point, yet the Cavs have still found success.
When healthy, with Garland, Allen, and Mobley on the floor: the Cavs have shown to be one of the top teams in the league. They are 27-14 in such games, good for a.650 winning percentage. They've depended on the "next man up" mentality to get through the season and played their style of basketball. Now it's time to see how far that approach will take them in the play-in competition and, if all goes well, into the playoffs.
https://twitter.com/cavs/status/1513518020941213700
Brooklyn won the season series 3-1 against the Cavaliers after beating the Ohio squad 118-107 at home last Friday. However, it's tricky to take much away from the regular-season meetings between these two teams. Irving and Durant haven't been available for three of the four regular-season meetings, and the Cavaliers were without rookie star Mobley in two of the games. They were also without Allen in their last matchup. Yet, Friday's matchup showcased the difference between a young team experiencing the road to the postseason for the first time and a team with seasoned veterans who have been there before. After the Cavs fought back from a 17-point deficit in the third quarter to take a five-point lead entering the last 12 minutes, they struggled to close the game and collapsed under pressure from Brooklyn's aggression.
When you spend more than $300 million on two elite scorers, as the Nets did, they can deliver you buckets and a win when most players cannot. If KD and Kyrie are firing on all cylinders, there is no big deficit that Brooklyn cannot overcome.
NBA Play-in Tournament to watch: Kevin Durant
Kevin Durant is targeting his third NBA title this season. It won't be an easy route but the former MVP is ready to go through fire to lift the Larry O'Brien trophy, and he knows that he has to be at the top of his game to accomplish that goal. Durant finished his 14th NBA campaign with 30.1 points, 7.4 rebounds and 6.2 assists per game. His 30.1 ppg is his highest since the 2013-14 season when he played for the OKC Thunder. The four-time NBA scoring king averaged 28.7 points against the Cavaliers this season, and in his last outing vs. Cleveland, the 33-year-old forward scored 36 points on 11 of 20 shooting. On Tuesday, I expect another 30-plus point performance from Durant to lead his team to a win.
https://twitter.com/BrooklynNets/status/1513257213607006223
NBA Eastern Conference Play-In Prop Bet & Prediction:
While the return of rookie big man Evan Mobley, who missed five consecutive games with an ankle injury, is a plus for the Cavs, the health of All-Star center Jarrett Allen may be crucial to their playoff success. The seven-foot ex-Nets player has been out for about a month due to a fractured finger, and Cleveland is still wondering if he will be available on Tuesday. The squad's defense has suffered tremendously in his absence, allowing over 10 more points each game when he is not in the lineup, and the team is only 9-15 since the All-Star break.With their star power, experience, and a home-court advantage, this Nets team brings too much to the table that the Cavs can handle. The duo of Kevin Durant and Kyrie Irving, who average over 58 points between them, will take care of the Cavaliers and move Brooklyn one step closer to the playoffs.
NBA Picks:
- Brooklyn to win and cover -6.5 spread (1.70)
- Over 227.5 total points (1.74)
- Kevin Durant: Over if the points total is 30.5 and below.

James is a freelance sports writer who specialises in the NBA - his work has been published across multiple sites including OddsUSA and FanSided.  Full bio here.
| Los Angeles Clippers (8) at Minnesota Timberwolves (7) | |
| --- | --- |
| Date | Tuesday 12 April |
| Time | 2130 ET |
| Venue | Target Center, Minneapolis, MN |
| Where to watch | TNT |
The NBA regular season is over, which means that the NBA Playoffs are upon us. While the top six teams in the Western Conference are set, four other teams are vying for the final two playoff berths. Today, we will take a look at the No. 7 vs. No. 8 matchup: the Minnesota Timberwolves taking on the Los Angeles Clippers.
Coming into this season, the Timberwolves missed the playoffs three times in the past four years. Not only that, but this marked the first time Minnesota won more than 40 games since their last postseason appearance in 2017-18. This season has been a different story altogether as they recorded winning streaks of at least four games on five different occasions. Going into Sunday's action against the Chicago Bulls, Minnesota had won three of their last four games.
https://twitter.com/Timberwolves/status/1513350714441019395
From a defensive standpoint, the Timberwolves are not an elite team by any stretch. They are ranked 24th in scoring defense, giving up 113.2 points per contest, and they ranked 14th in defensive efficiency (111.6 points per 100 possessions). Conversely: Minnesota is the top-scoring team in the league with an average of 115.9 points per contest and they have the seventh-best offensive rating in the association.
In 2020-21, the Clippers advanced to the Conference Finals for the first time in franchise history. Unfortunately, they were eliminated by the Phoenix Suns in six games. This season has proven to be a difficult one with injuries to stars Kawhi Leonard and Paul George. While George recently returned to the rotation, he sat out the season finale and appeared in just 31 games for Los Angeles this season. Leonard's status for the postseason is still unknown right now.
From an offensive standpoint, the Clippers are ranked in the bottom third in both scoring (23rd – 108 points per game) and offensive rating (25th – 109.7 points per 100 possessions). This team has struggled on offense but the story is better at the defensive end of the floor. Los Angeles is ranked 11th in points allowed (108.6 points per outing) and they have the eighth-highest defensive rating in the NBA (110.3 points per 100 possessions). That said, it will be interesting to see how Minnesota's offense will match up against the Clippers' defense.
https://twitter.com/LAClippers/status/1513381329890525185
These teams met four times during the regular season the series was a one sided affair. The first three meetings took place in November. Los Angeles won those three games by an average of 19.3 points per contest. The Timberwolves finally broke into the win column with a 122-104 win back on Jan. 3. The Clippers roster will have a different look this time around as the team added Norman Powell and Robert Covington at the trade deadline. Whether these additions are enough should Kawhi Leonard not suit up for the game remains to be seen. Although Minnesota stood pat at the deadline, this team has been playing some good basketball. Since the All-Star break, the Timberwolves posted the 5th-best record in the NBA, making them one of the hottest teams in the play-in pool.
NBA Play-in Tournament Player to watch: Anthony Edwards
Karl Anthony-Towns is certainly the focal point when it comes to the Timberwolves' offense (24.6 points and 9.8 rebounds per game). But rather than go that route, I'm going to go with my x-factor: Anthony Edwards.
In the first three meetings between these two clubs back in November, Edwards averaged a respectable 22 points per contest, and in Minnesota's only win against Los Angeles this season: Edwards put up 28 points (on 11-for-17 shooting) and handed out four assists. He also connected on 50% from three-point range.
We know what we're going to get from Anthony Towns on a nightly basis. But if Minnesota hopes to notch its second playoff berth in five seasons, both Edwards (21.5 PPG) and D'Angelo Russell (18.1 points and 7.1 assists per outing) will need to duplicate the success they enjoyed during the regular season.
https://twitter.com/SportsCenter/status/1512255785560125440
NBA Western Conference Play-In Prop Bet & Prediction:
- Go with the over for Anthony Edwards if his predicted scoring output is 20 points or less.
Sure, the Timberwolves finished with a better record than their counterpart. And the level of play that they've sustained since the break is certainly noteworthy. However the Clippers fell just a few wins shy of their 47-game win total from the 2020-21 campaign, and they accomplished this with Leonard sitting out the entire season and George playing in just 31 games. That is no easy feat. Go with the Clippers winning this one and booking their place in the first round of the Western Conference Playoffs.
NBA odds
Odds updated: Jul 18, 2:10 PM UTC
NBA Finals: Most popular markets
A straight-up bet: who will win the NBA Finals and lift the famous Larry O'Brien Championship Trophy? The Milwaukee Bucks, led by power forward Giannis Antetokounmpo are the team to beat as they look to defend their championship.
Giannis Antetokounmpo took home his first Finals MVP trophy in 2021 after leading the Bucks to their first NBA Championship since 1971. As expected, this is always one of the most popular markets once the Final match-up is confirmed.
Outside of the everyday player prop wagers on specific players, NBA Finals betting offers unique proposition wagers on specific teams, players and series bets. You can place a wager on how many games a series will go and what the final score of that best of seven series will be, amongst many others.
How do I bet on the NBA Finals?
How much money is bet on the NBA Finals?
Where can I bet on the NBA Finals?
Can I get a bonus from the sportsbook?
Can I place bets on my mobile?
Do I get a free bet offer?