NFL Parlay Explained
Almost every sportsbook offers NFL parlay betting which provides big returns with low risks. We just need to choose more than one winner.

Justin Herbert and the Chargers take on the Broncos © Jayne Kamin-Oncea-USA TODAY Sports
NFL parlay bets in 30 seconds
Parlay bets are where betting and lotteries begin to converge: they involve selecting multiple bets, from either different matches or more recently from the same game, each of which must win for the bet to be a success.
The odds of each leg are combined, giving higher returns but a lower likelihood of success.
What is an NFL parlay bet?
The simplest of parlays involves just two teams.
In one game week, the Denver Broncos hosted the LA Chargers and the Houston Texans played the New York Jets . Denver and the Jets were both underdogs, both were given a +3 on the spread and both were priced at -110 with that spread.
| Team | Spread | Odds |
| --- | --- | --- |
| Los Angeles Chargers | -3 | -110 |
| Denver Broncos | +3 | -110 |
| Team | Spread | Odds |
| --- | --- | --- |
| New York Jets | +3 | -110 |
| Houston Texans | -3 | -110 |
If we bet a traditional single bet with the 3 points start of $10 on each of the two games and both won, we would have staked $20 in total and the total profit would be $9.09 from each bet or $18.18 in total. We would, of course have our $20 total stake returned.
However, if one of these single bets lost, we would make $9.09 profit from the winning bet plus our $10 stake, but would lose the $10 stake on the unsuccessful wager. Overall, we would be down just under a dollar.
A parlay is a different way to wager on these two against the spread bets, but crucially with different risks and rewards.
If we wager the full $20 on a two-team parlay involving Denver (+3) and the Jets (+3) we would yield $52.89 of profit and stakes returned, if as happened, both Denver and the Jets were successful. Both won outright.
However, the downside is quickly evident as should one leg fail to win, the whole bet and the $20 stake is lost.
The attraction of parlays is apparent: returns can be large, a 6-team parlay, each priced at -110 wins $474.13 of profit on a $10 stake and such wins receive lots of publicity and live long in the memory.
They are a lottery style bet where the bettor can exercise a degree of skill and expertise, rather than relying entirely upon the randomness of how the lottery balls are chosen.
It also doesn't require a large stake to potentially return a big win.
However, as you would expect, there are downsides and sportsbooks would not offer such wagers if they were not profitable for them in the long run.
There is little room for error - selecting two winners appears achievable, but those hoping for large returns must be flawless over a greater number of selections.
There is also the sportsbooks' juice to consider. A true even money chance will likely be priced at -110 or an implied probability of 52.4% and although the winning odds are combined to calculate the returns, so is the bookmaker's advantage, if the price is well made.
It is difficult to find six winners, but the chances of those also being at value prices to try to make a sustainable profit, are negligible.
How to place an NFL parlay bet
Many bettors will have mastered turning American betting odds into implied probabilities and being able to accurately estimate the risk and reward associated with a single leg wager.
Parlays quickly become difficult to visualize as the number of legs increases and odds deviate from the more usual -110, which is where the OnlineBetting.com bet calculator becomes an essential tool.
We've already seen that a $10 winning 6-team parlay, each priced at -110 returns $474.13, but it may surprise that the same bet with each leg priced at +110 nearly doubles the potential profit to $847.66.
More typically a bet may involve straight up wagers, where a side merely needs to win the contest and a reliable bet calculator easily copes when combining prices such as -263 ( Green Bay Packers to beat Pittsburgh Steelers ), -149 ( Chicago Bears to beat Detroit Lions ) and +123 ( Indianapolis Colts to beat Miami Dolphins ). The returned profit would be $41.42 on a $10 stake.
1. Choose which games you want to bet on from this week's NFL schedule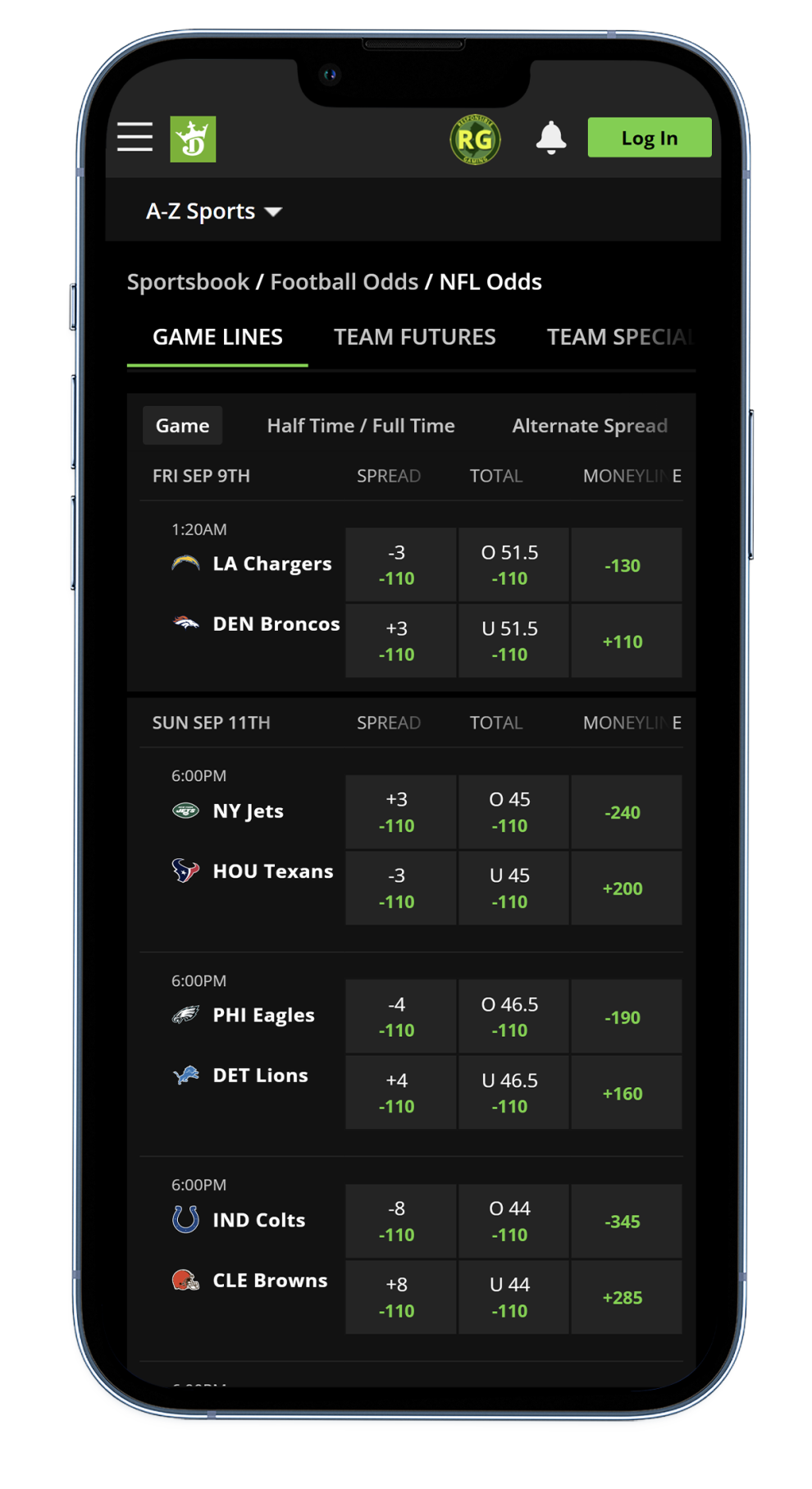 2. Select the bets you want to place on each game - they can be any type of bet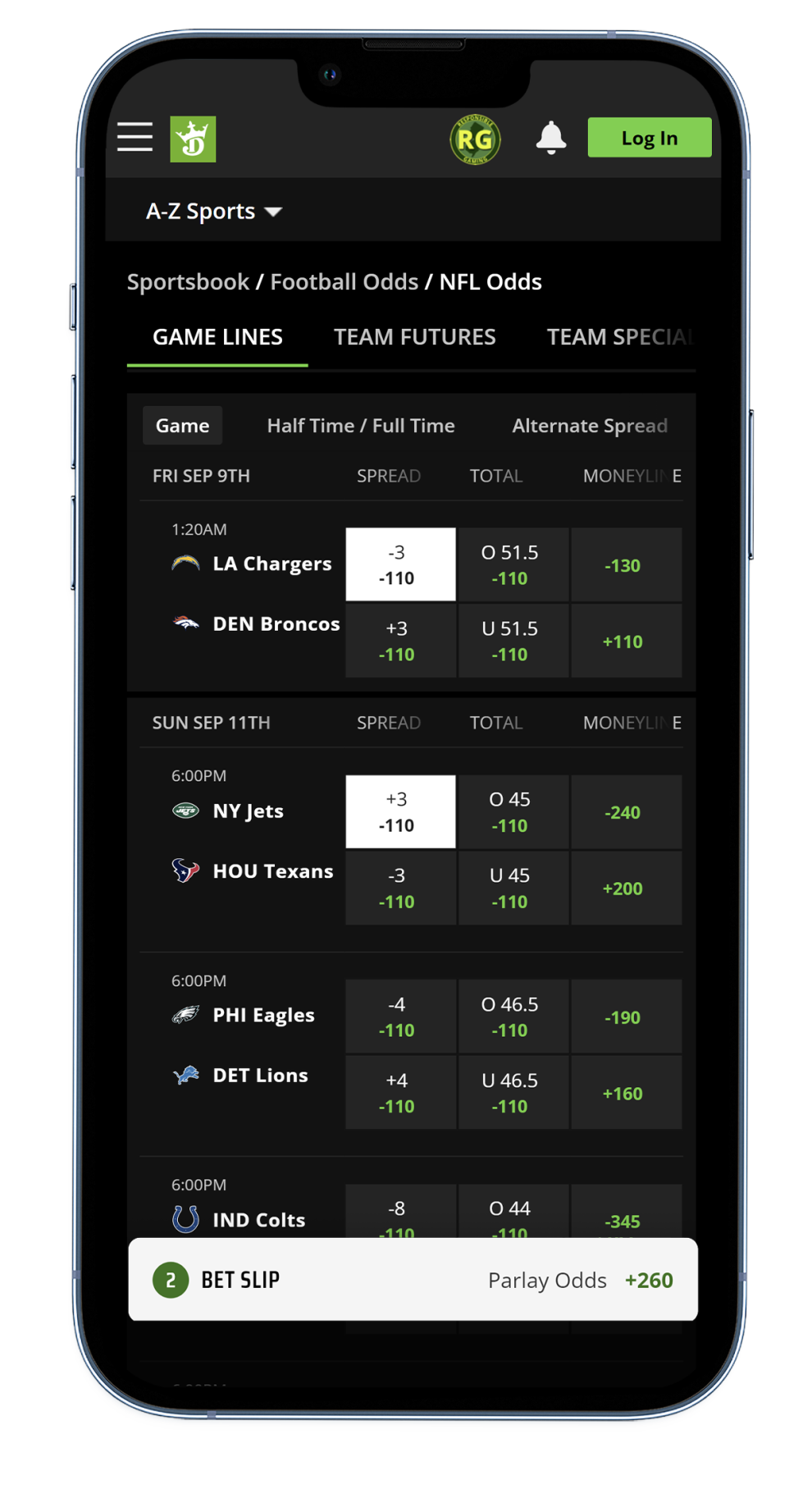 3. Click on the betslip, select parlay and your stake then place your bet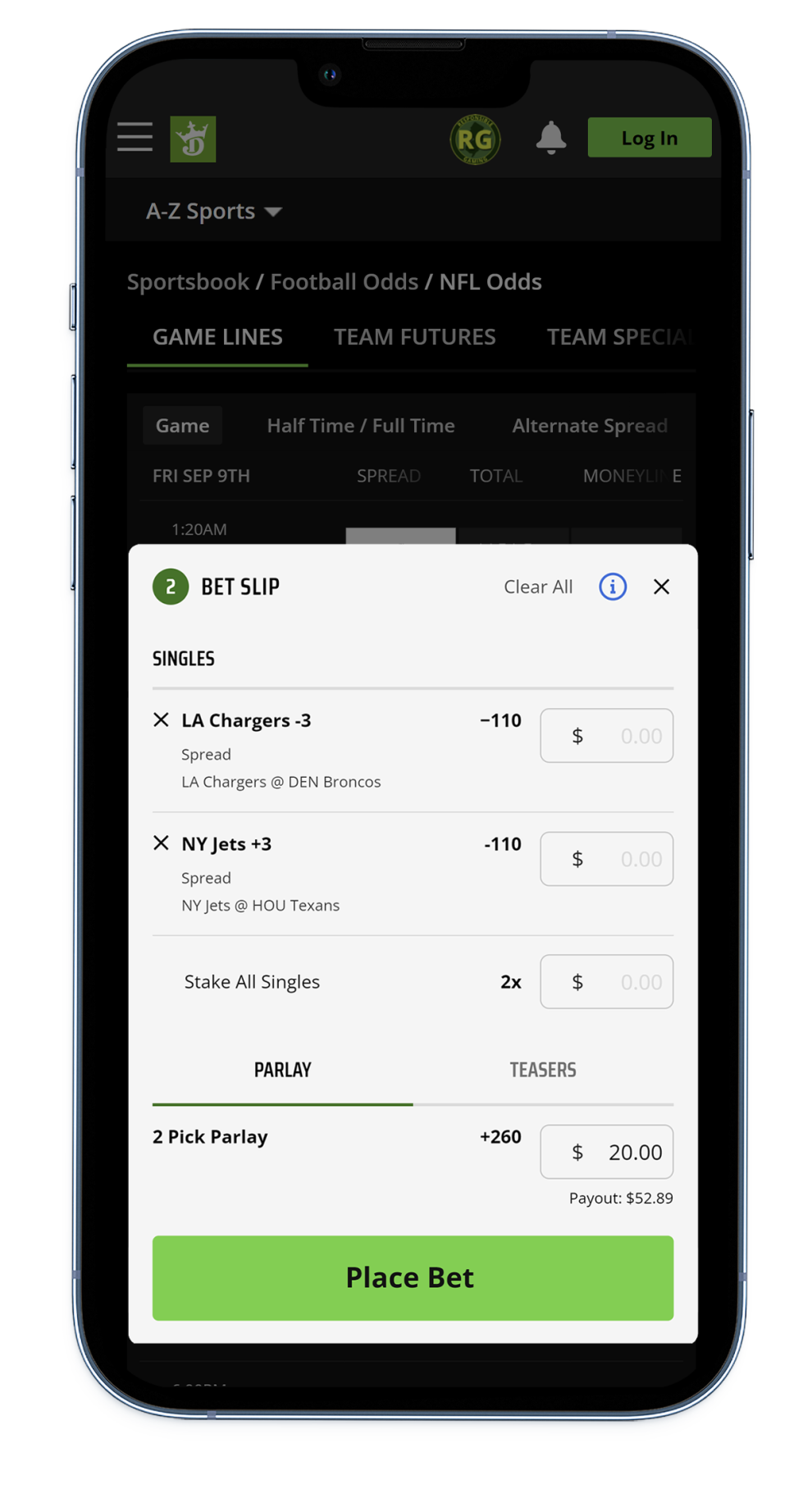 What do NFL parlay minus and plus odds mean?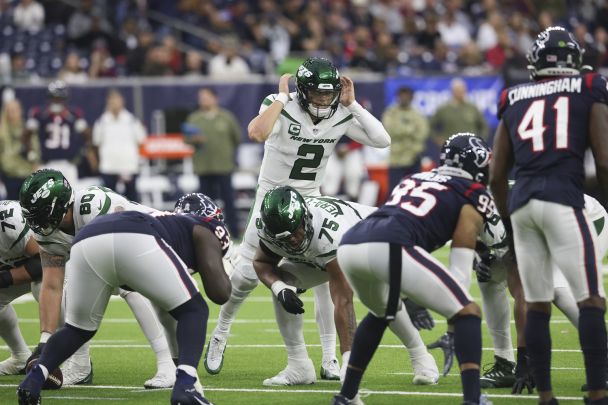 Because the choice of legs is up to the bettor, the familiarity of the American odds won't be displayed on a betting site.
Selections that individually would require the bettor to stake more than they seek to profit, denoted by a negative sign at the start of the number, often return a profit that exceeds the stake when combined in a parlay.
And the only reliable way to calculate your potential returns to a standard $10 stake is through a betting calculator.
A money line bet where a team was -380 to win has an implied probability of 79.16% - you would expect such a bet to win slightly less than 79 times in every hundred. The drawback of such a relatively likely outcome is that you would need to stake $38 to make a $10 profit.
The poor return and relatively large stake risked somewhat blunts the enjoyment of cheering on a big favourite and very likely winner. However, three such relatively assured bets combined in a parlay returns slightly more than the initial stake as profit, $10.15 to a $10 stake.
Such bets don't guarantee profitable long term returns, the juice will almost certainly negate any value. But it is a way to invest enjoyment and likely winners into a bet that would have a positive value were it to be quoted as a single bet.
Why bet the NFL parlays vs single bets?
The attraction of parlays over single bets is plain to see - large wins are possible without over stretching stakes or betting outside of your comfort zone and negating any pleasure a casual bettor might have.
It spreads the interest over a full NFL weekend and although a loser kills a parlay, it can be enjoyable to ride a wave of winners and potentially hedge your bets by backing the other side of the final leg of a bet to ensure a reduced but guaranteed return.
A few sportsbooks now allow same game parlay, albeit at reduced odds.
Last season you could bet Travis Kelce to score at any time (+100) and KC to beat the Chargers at -213 in a same game parlay. But the return for this correlated bet to $100 would be just $163 rather than the full combined odds return of $193.90
Parlays, especially with large numbers of legs are unlikely to appeal to a bettor seeking to make a long-term profit. The lines set by the sportsbooks are very efficient and finding one, never mind six or seven wagers that are available at a value price is unlikely.
And the compounding effect of the ever-present sportsbook's juice charged on each individual bet is all but impossible to overcome and parlays should be viewed as an entertaining accompaniment to the weekend's big games, not an income source.
Are NFL parlay bets worth it?
How to calculate NFL parlay odds?
Can you parlay NFL prop bets?
Brand disclaimer
The brands featured in this article are for illustrative and commentary purposes only. There are no commercial associations between the website and any brand featured in this article. Trademark rights and copyrights relating to the teams featured on this page belong to their respective owner(s), which are not associated or affiliated with OnlineBetting.com in any way and did not license rights or authorise or sponsor this article.
Images courtesy of: © Samantha Madar/USA TODAY NETWORK-Wisconsin / USA TODAY NETWORK, © Kareem Elgazzar/The Enquirer / USA TODAY NETWORK, © Orlando Ramirez-USA TODAY Sports, © Jasen Vinlove-USA TODAY Sports,