NHL moneyline explained
Making an NHL moneyline bet couldn't be any easier. Simply pick which team you think will win. Your winnings will depend on the amount you wager.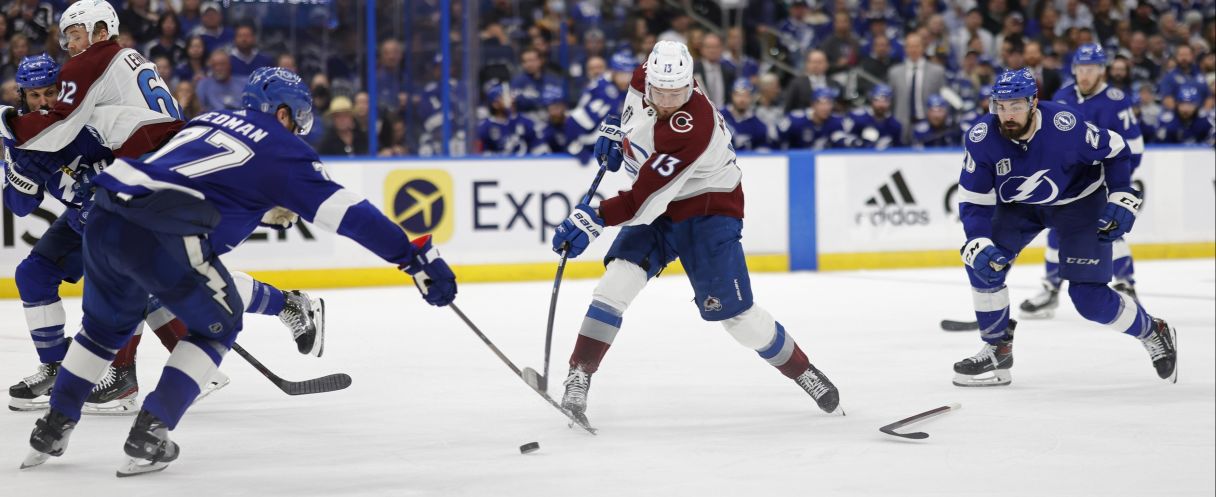 © Geoff Burke-USA TODAY Sports
NHL moneyline key takeaways
Moneyline betting is the oldest and simplest form of NHL wagering.

It involves predicting the winner of a game.
On this page:
Click the links to jump to each section.
What is the NHL moneyline?
In NHL, betting the moneyline means wagering on a team to win the game. It's that simple. Margin of victory doesn't come into play when betting the moneyline. A team with moneyline odds with a '-' sign in front of it is considered the favorite and the team with moneyline odds with a '+' sign in front of it is considered the underdog. We must risk more money to win a certain amount when betting on a favorite and we can risk less money to win that same amount on the underdog.
| Game | Moneyline |
| --- | --- |
| New York Rangers | +220 |
| Tampa Bay Lightning | -270 |
Here is an example of how we would place a moneyline bet in the NHL. The New York Rangers might face the Tampa Bay Lightning in the season opener for both teams. Let's say New York is a -130 home favorite with Tampa Bay being +110 as road underdogs on the moneyline. That means if we wished to place a $10 bet on the NY Rangers to win that game, we would be risking $13 to win $10. On the other hand, if we wished to place a $10 bet on Tampa Bay to win the game, we would be risking $10 to win $11. The general moneyline betting concept is that you are risking more to win less when betting the favorite and risking less to win more when betting the underdog.
NHL moneyline explained
Moneyline betting is performed more often by bettors in hockey because it does not have the type of margins of victory or defeat that other sports do.
With hockey games having less goals than other popular sports, betting the moneyline is a much more attractive proposition.
We are simply picking one team to win the game, which eliminates all of the other variables we see when betting on top level hockey games.
How to bet on the NHL moneyline
It's important to point out that we can place any amount of money that you wish on a moneyline wager. Most sportsbooks allow an amount as low as $2 and under to be placed on a moneyline wager with maximum amount wagers that vary from one book to the next depending on the limits each sportsbook institutes.
The process of placing a bet on the moneyline is very simple. We login to our sportsbook account, navigate our way on the sportsbook website or app to the game of our choice and whichever team we think wins the game is the team you click to bet. Make sure we select the moneyline option - you will recognize it based on the format.
The better team on paper, also known as the one favored team to win the game, will always have the '-' symbol in front of its moneyline price and the weaker team on paper, also known as the underdog to win the game, will always have the '+' symbol in front of its moneyline price.
Choose the NHL game you want to place a bet on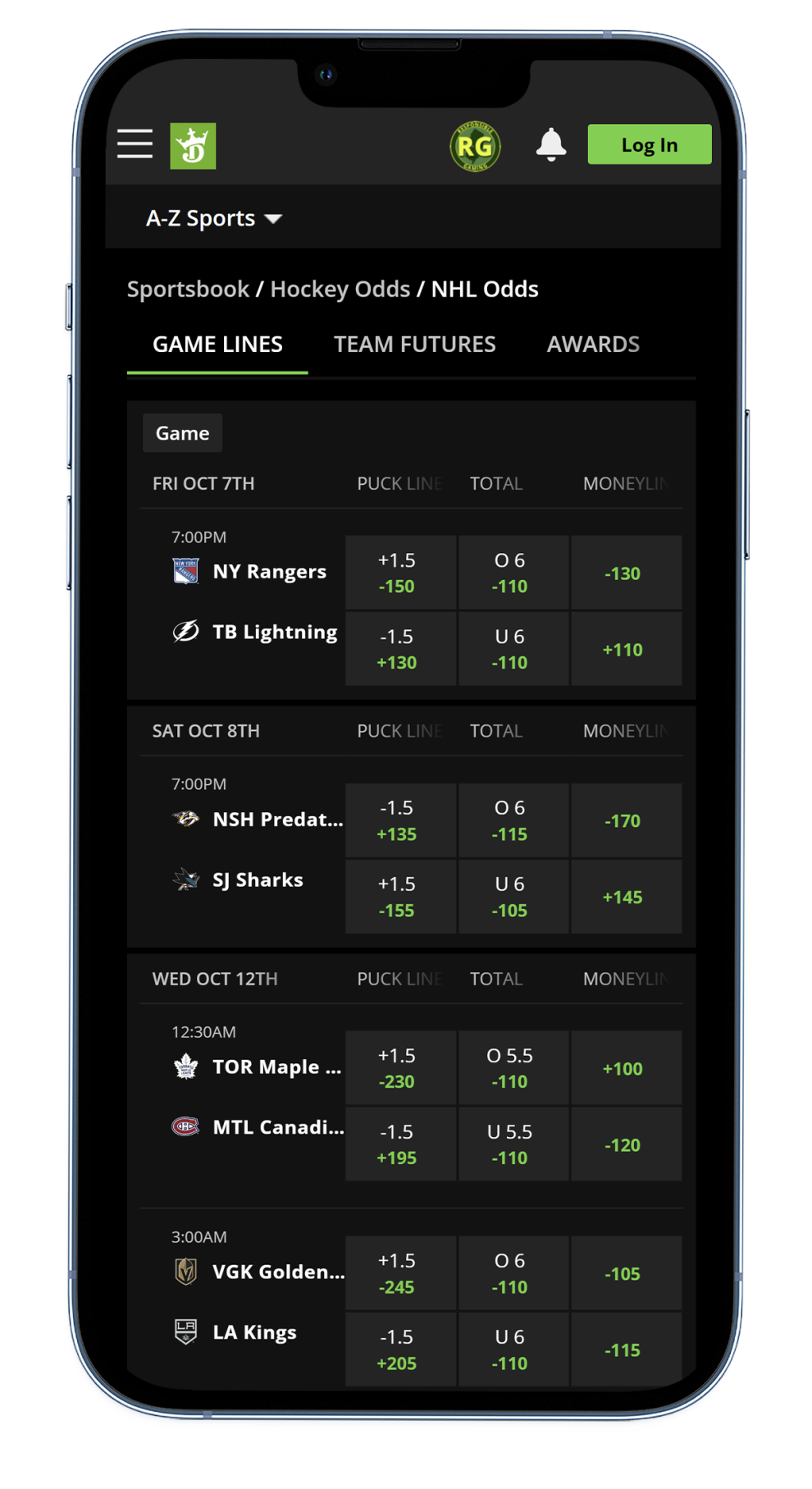 Click the NHL moneyline for that game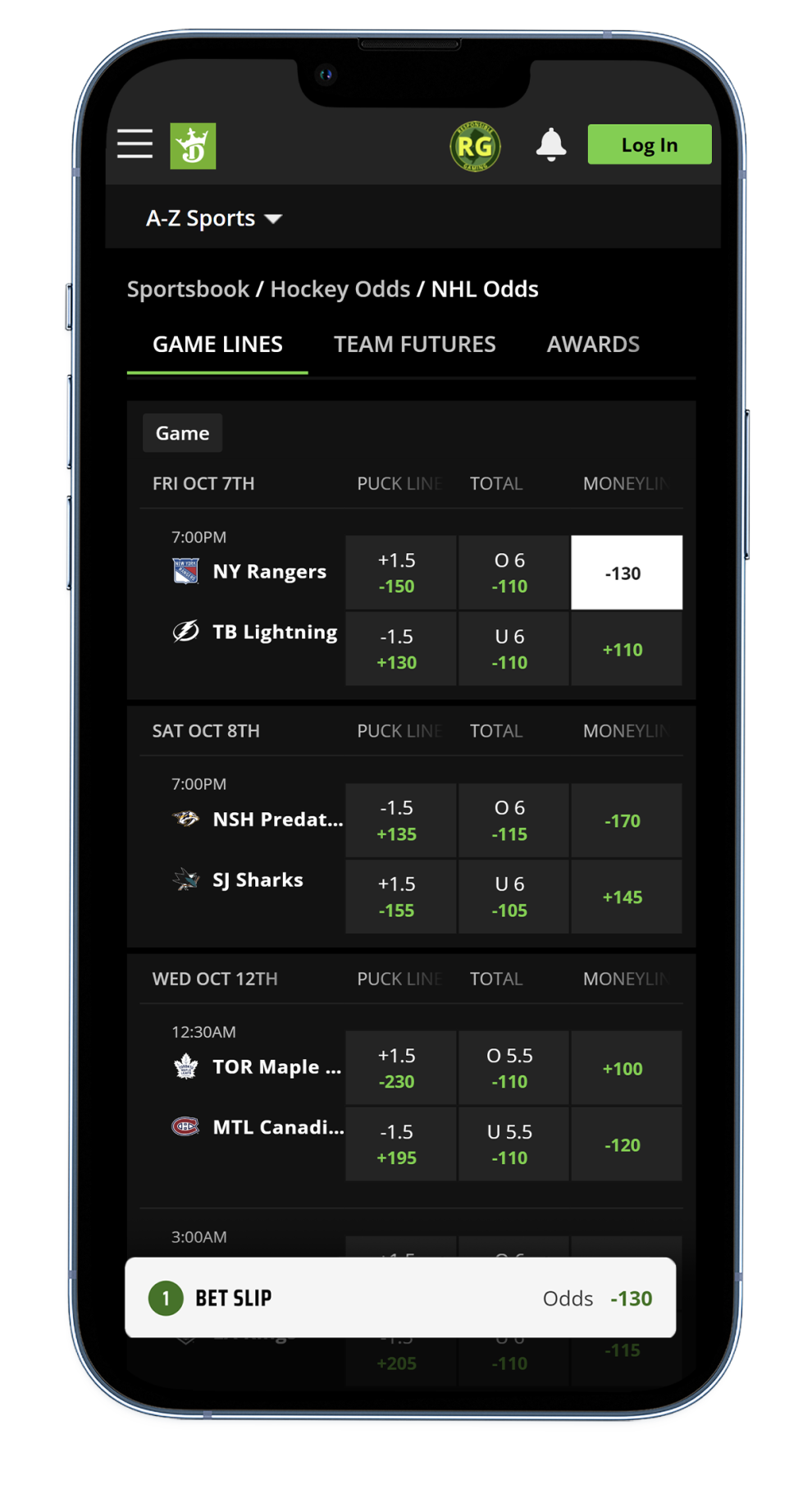 Click on the bet slip at the bottom and place your bet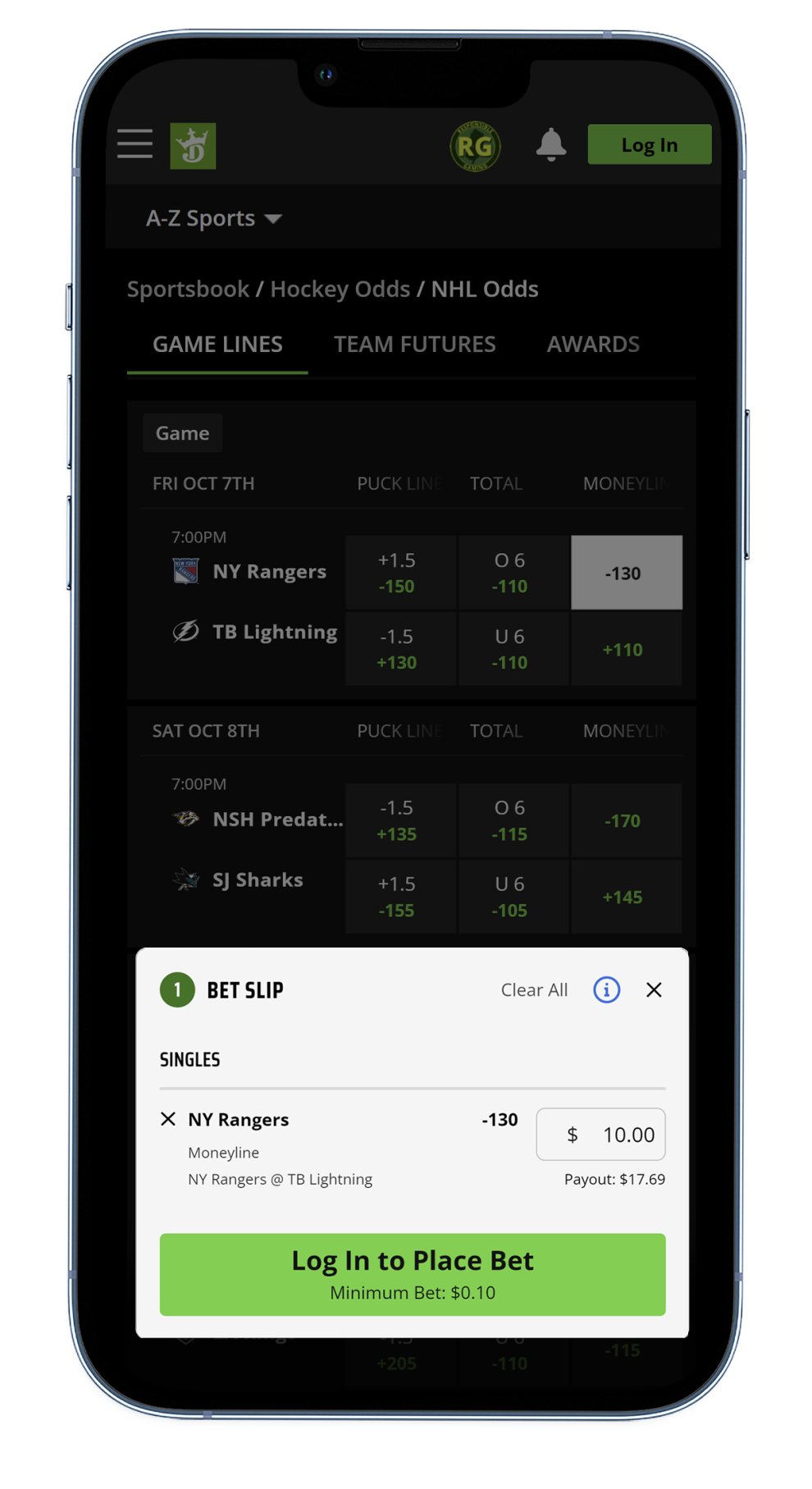 What do NHL moneyline minus and plus odds mean?
As we mentioned earlier, minus odds are in reference to the favorite in each game and plus odds are in reference to the underdog in each game.
Moneyline betting also involves strategy and realizing that in order to earn a profit long-term that you need to get creative in how often and specifically when you bet favorites and how often and specifically when you bet underdogs.
Betting NHL moneyline favorites vs underdogs
It's not a wise decision to always bet favorites simply because they often have the better chance of winning the game. The payouts are smaller when betting favorites so even though it feels like a safe bet, it isn't always worth it from a value standpoint.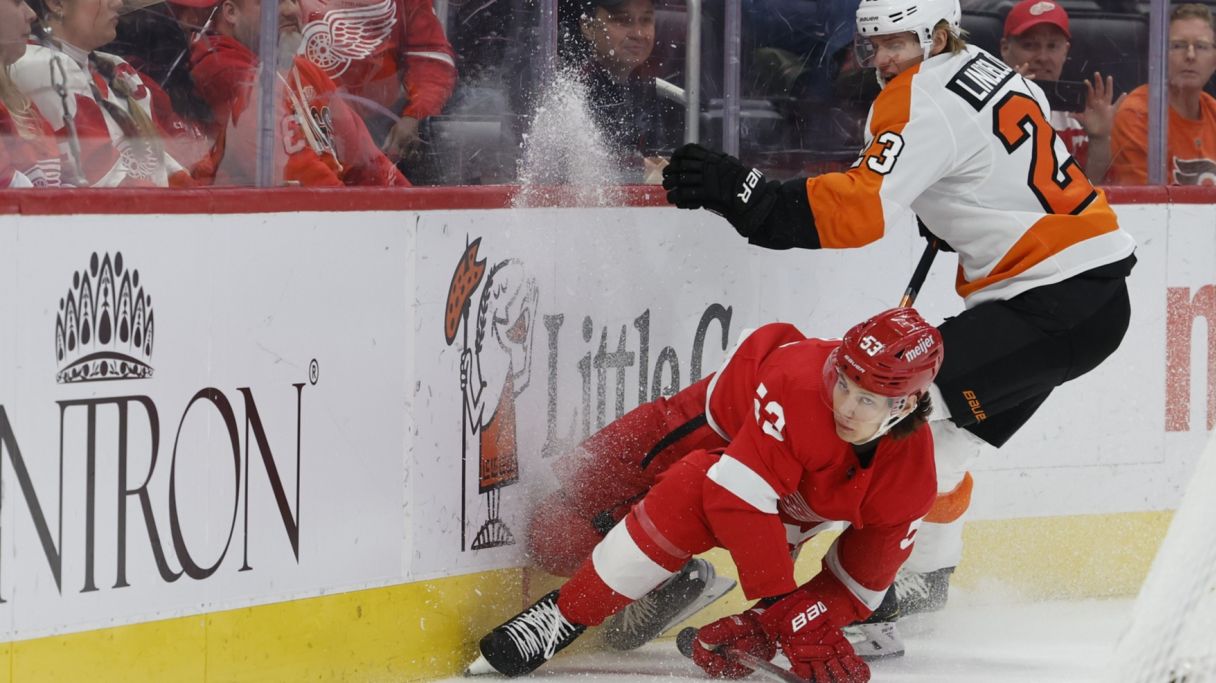 © : Rick Osentoski-USA TODAY Sports
If we blindly bet favorites in every game in a sport for an entire season, you will likely lose money because of that fact. Betting underdogs provides you with a bigger payout. There are many times during a long season that the perceived better team which is the favorite is dealing with injuries, lacking motivation or in a tough scheduling or travel spot of some kind, while the underdog might be playing better in recent games and could match up quite well against the favorite.
Those are perfect examples of some situational elements that could lead one to bet an underdog. It's vital to have a healthy balance of favorites and underdogs as part of your moneyline betting portfolio.
Why bet the moneyline vs the spread in the NHL?
It is not as easy to build a big margin of victory in hockey compared to some other sports, which is why betting the moneyline and needing the team to simply win the game regardless of margin is the optimal route to take.
There are plenty of NHL games where the margin of victory is exactly one and that would make a -1.5 spread bet a losing wager. We get more value betting a favorite on the spread at -1.5 compared to the moneyline, but the moneyline is a safer option when so many matchups are decided by one goal.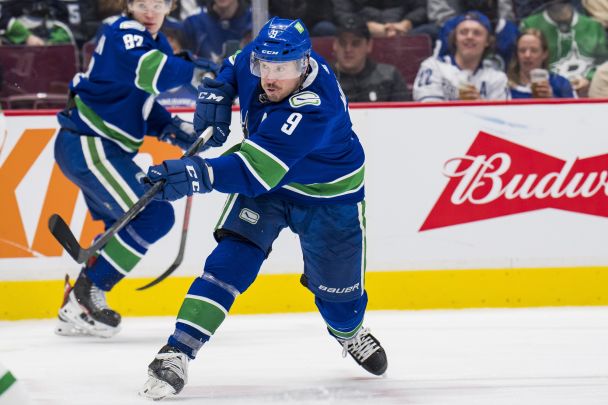 Handicapping NHL moneyline bets
Our personal preference with moneyline wagers is avoiding betting favorites of greater than -150 knowing that if that bigger favorite were to lose the game, it would take a larger chunk out of our bankroll.
However, that doesn't mean you can't find a way to make money betting on a favorite of larger than -150, but we would often take the -1.5 spread on a team that was favored by more than that price. Our advice would be to avoid taking too many larger priced favorites because if you lose those, it becomes more difficult to make up the loss and deficit and ultimately makes it more challenging to turn an overall profit for the season.
What does a +200 moneyline mean in NHL?
Does the moneyline include NHL overtime?
What is a positive NHL moneyline?
Brand disclaimer
The brands featured in this article are for illustrative and commentary purposes only. There are no commercial associations between the website and any brand featured in this article. Trademark rights and copyrights relating to the teams featured on this page belong to their respective owner(s), which are not associated or affiliated with OnlineBetting.com in any way and did not license rights or authorise or sponsor this article.