NHL prop bets explained
NHL prop bets are 'proposition' wagers that are not directly connected to the actual outcome or result of the game. They are a great NHL bet when the moneyline or over/under odds don't offer enough value. We'll tell you everything you need to know about NHL props below.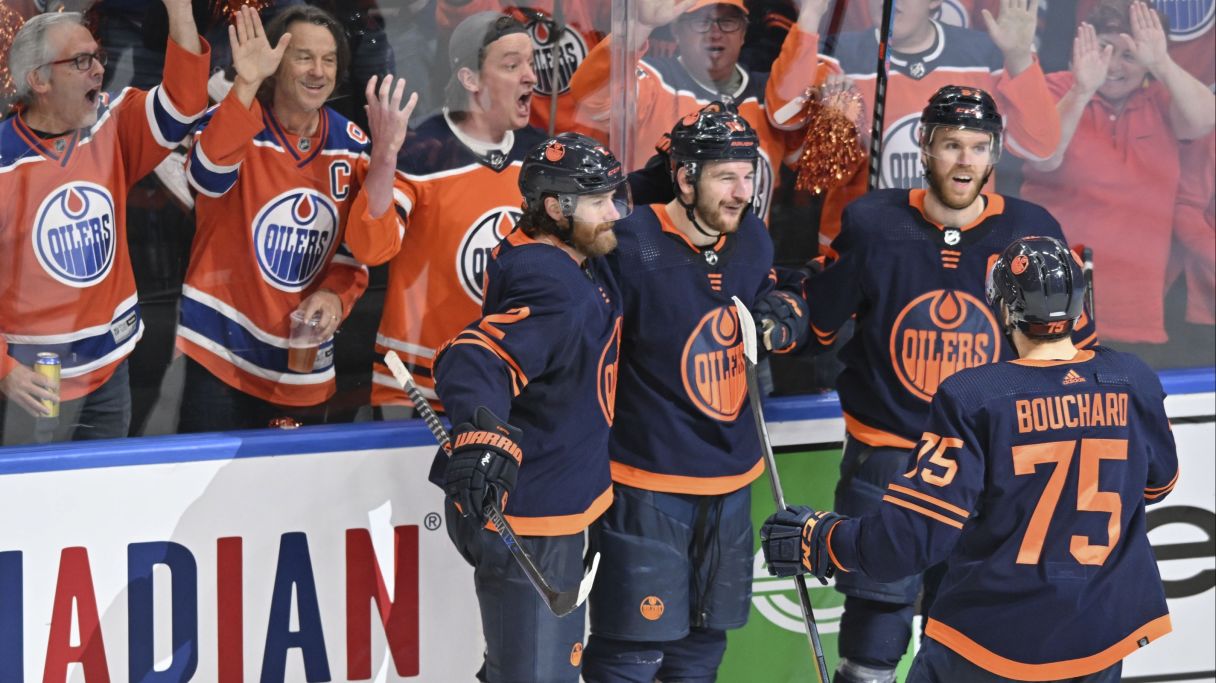 Ⓒ Walter Tychnowicz-USA TODAY Sports
NHL prop betting key takeaways
An NHL prop bet is a wager within a game that doesn't relate to the overall outcome of that game.

A prop bet relates to the outcome of individual players' performances, or occurrence of a single action within a game.

Prop bets offer great value when the moneyline and over/under prices are not great.
What is an NHL prop bet?
NHL is a great sport for prop betting. Props are 'proposition' wagers that are not directly connected to the actual outcome or result of the game. The most common type of prop for NHL betting is player props which have become very popular since sports betting legalization has occurred.
The most common type of NHL prop is betting on a certain player to score in a big game. For example, if we backed Cale Makar to score in Game 5 of the Stanley Cup Final between Colorado Avalanche and Tampa Bay Lightning at a price of -125, our $10 stake would see us cash winning ticket for $18.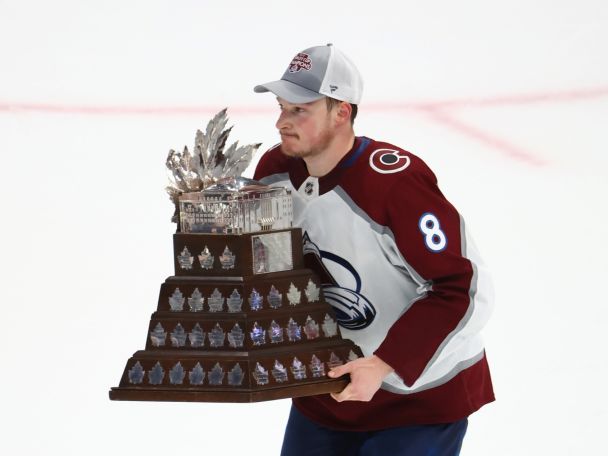 NHL props explained
Prop bets are well suited to bettors who struggle to bet the winning team or the spread. Player props betting is a very good type of bet for those who are also seeking out more value from their wager.
Often, there will be much better odds on NHL prop bets than on point spread , over/under or moneyline.
When making an NHL prop bet, you should look at a player's statistics and form and consider their strengths and weaknesses. It may also be worth noting their direct opposition matchups.
You can break NHL prop bets down into three categories.
Game related prop bets eg. time of first goal.

Player prop bets (goals and assists in a game).

Long-term prop bets (player statistics over a season).
How to bet an NHL prop
It's important to point out that we can place any amount of money that you wish on a prop bet wager. Most sportsbooks allow an amount as low as just a few cents to be placed with maximum amount wagers that vary from one book to the next depending on the limits each sportsbook institutes.
The process of placing a bet on props is very simple. We login to our sportsbook account, navigate our way on the sportsbook website or app to the sport and the game of our choice. Once you do that, you will look for prop categories which are usually split up between game props and player props. The player props also have subcategories which for NHL would be goalscorer props, assists props and goaltender saves props and shots on goal props. You can bet any of those in every NHL game. Be sure to check out our bet calculator to help you out when placing your prop wagers.
What do minus and plus odds mean in NHL?
Minus odds in an NHL prop bet means the team is favored to win, while plus odds represents the underdogs. The odds and pricing attached to props doesn't fluctuate as much as moneyline or spread bets with over/under player props being in the 10 to 20 cent difference range.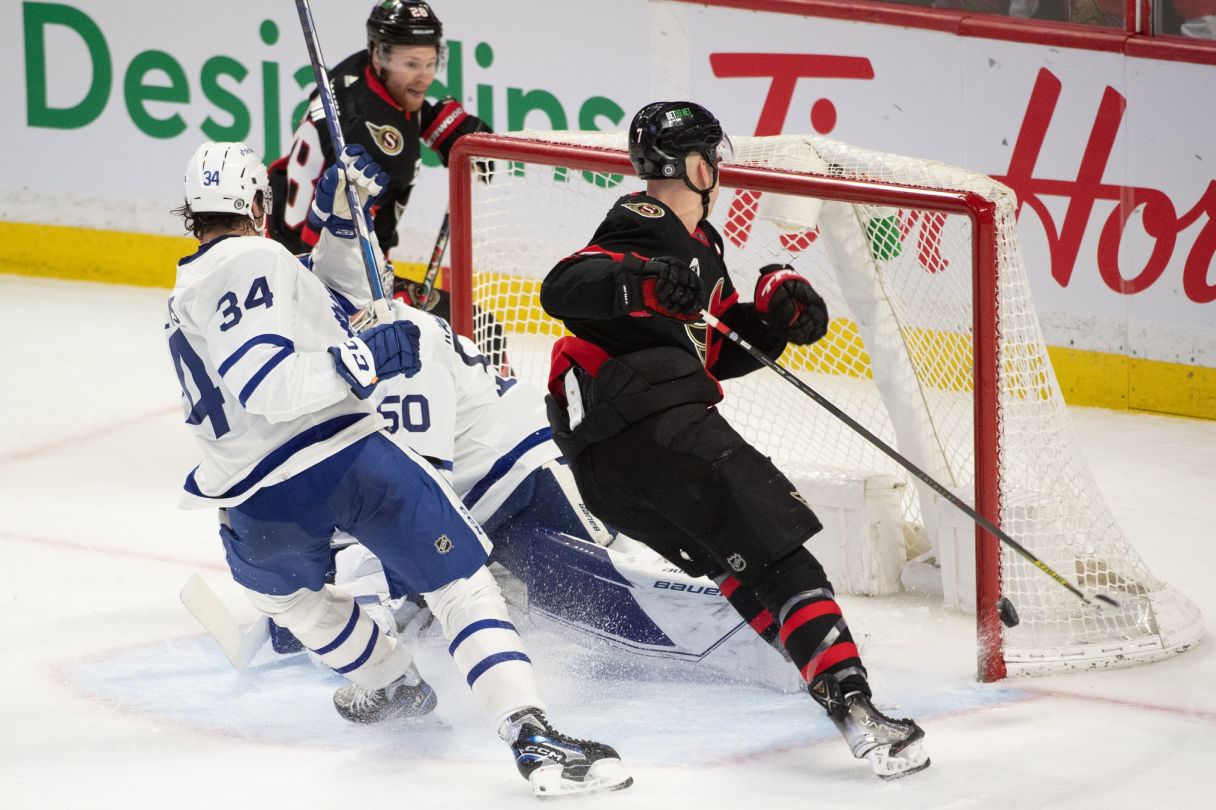 Ⓒ Marc DesRosiers-USA TODAY Sports
The goalscorer prop wagers are prices on each player to score a goal that are often at plus odds with only the rare exception when some of the best players in the NHL like Connor McDavid and Auston Matthews (above) who we would see priced at minus odds of -110 or worse to score a goal in many games last season.
Why bet an NHL prop vs a moneyline or NHL spread bet?
Some bettors are stronger at determining how specific players will perform in a game and some bettors are looking for some variety in their betting practices. These are the kind of people who would enjoy NHL prop betting over moneyline or spread betting.
In the NHL, there are often very good player prop betting situations that bettors can take advantage of. One such situation is a player moving up the lineup into a top line or second line spot. Their ice time increases and they have a better opportunity to make an impact on the scoresheet while also getting to play with some of the best players on the team.
Those players getting moved up the lineup often become good targets for 'Over' player prop wagers with shots on goal and could become good value betting propositions to score a goal, get an assist or score a point.
Players on a scoring streak are often targets for prop bettors in NHL. Sometimes the players on the streak are 2nd or 3rd line players which do not get priced as respectably in the prop market as the absolute best players on the team.
Most popular NHL prop bets
There are countless game and team props in NHL that you can bet. The most popular prop bets are predicting which team will score a goal in the first 10 minutes, the number of power play goals, which team will have the most penalty minutes, both teams to score in a period (Yes or No) and team shots on goal.
Player props are most assuredly the most popular type of prop wagers right now. There are dozens of different player props you can bet in the NHL such as player to score a goal or multiple goals, player to score the first goal of the game, player to get an assist, player to register a point, player over/under blocked shots, player over/under shots on goal, over/under goaltender saves and more.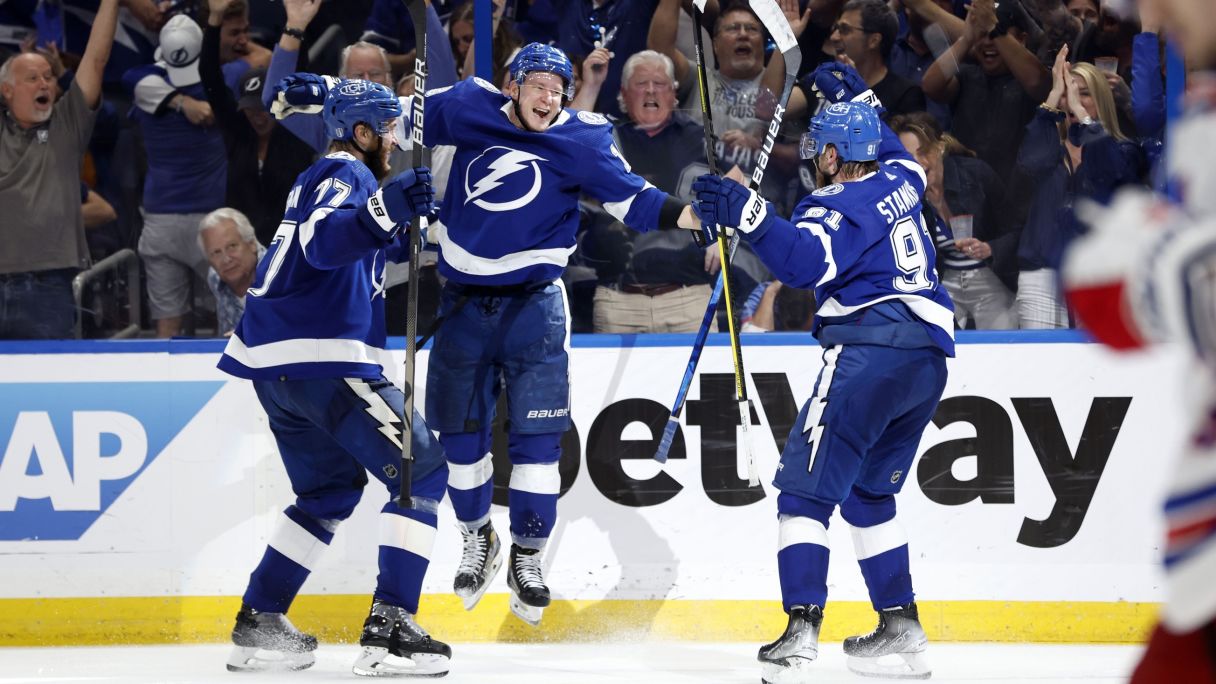 Victor Hedman and his team mates celebrate a goal against the New York Rangers © Kim Klement-USA TODAY Sports
If you can find players in good current offensive form or players getting more ice time when moving up the lineup, there are often inefficiencies that bettors can take advantage of in the player prop betting market.
For example, we will have an option available to bet Victor Hedman (above) shots on goal Over 2.5 at around -140 or Under 2.5 +120 (an approximate price) for the Tampa Bay Lightning when they face the NY Rangers. Hedman was often a high volume shots on goal player last season despite being a defenseman. That is just one of many possibilities when it comes to betting NHL props.
How do NHL prop bet payouts work?
How do player prop bets work in NHL?
What happens to an NHL prop bet if the player doesn't play?