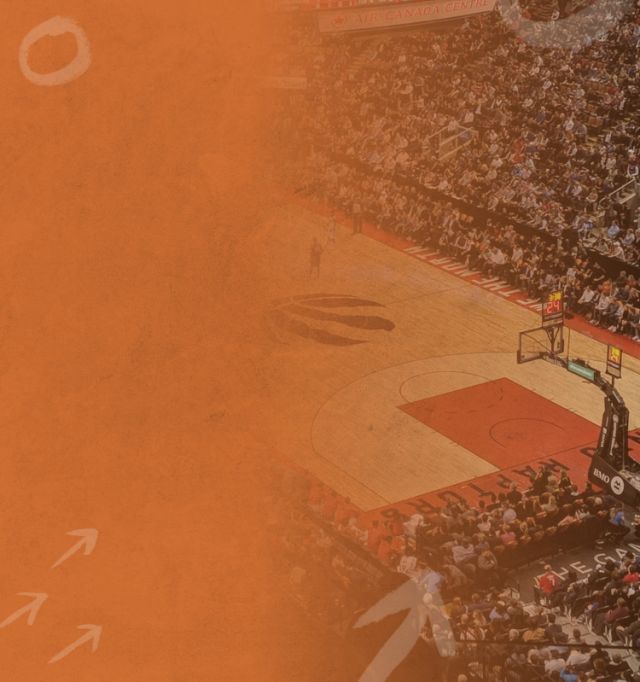 NBA Playoffs betting online
Does basketball get any more exciting than the National Basketball Association (NBA) Playoffs? The best in the West takes on those who ruled supreme in the East to determine the best in the world. All of this combined with online NBA Playoffs betting opportunities aplenty, including betting on specific player performances, how many games a series goes, along with NBA finals odds and NBA finals lines – it's a basketball fan's dream.
Golden State
@
Washington
Memphis
@
Milwaukee
Washington
@
Golden State
Charlotte
@
Boston
Utah
@
Toronto
San Antonio
@
Houston
Philadelphia
@
Brooklyn
Orlando
@
Memphis
Oklahoma City
@
Denver
Portland
@
L.A. Clippers
Sacramento
@
L.A. Lakers
Last updated: Sep 28, 10:00 PM UTC
Looking for NBA picks and predictions for the NBA Finals 2022? Then you've come to the right place. Check out our free NBA Finals expert picks and best bets, from our basketball betting experts.

2022 NBA
Finals Champion
Golden State Warriors
The Golden State Warriors won their fourth title in eight years by beating the Boston Celtics in six games. The Dubs started the NBA Finals as favorites after soundly defeating the Dallas Mavericks in five games. The Celtics faced a tougher route to the finals, playing two seven-game series and coming in to the early games of the NBA Finals with fewer rest days than their opponents. With the win, the Dubs cement their place as one of the modern dynasties of sports.

2022 NBA
Finals MVP
Stephen Curry
Curry led the Warriors in scoring throughout the playoffs and put in a command performance through the NBA Finals. He was the sportsbooks' favorite from very early in the NBA playoffs and didn't shy away from the spotlight. With the win Stephen Curry completes an incredible feat of being a 4x NBA Champion, 2x NBA Most Valuable Player, NBA Finals MVP, 8x NBA All-Star, 7x 3pt Scoring Champion, and 2x NBA Scoring Champion.
NBA Finals: Most popular markets
A straight-up bet: who will win the NBA Finals and lift the famous Larry O'Brien Championship Trophy? The Milwaukee Bucks, led by power forward Giannis Antetokounmpo are the team to beat as they look to defend their championship.
Giannis Antetokounmpo took home his first Finals MVP trophy in 2021 after leading the Bucks to their first NBA Championship since 1971. As expected, this is always one of the most popular markets once the Final match-up is confirmed.
Outside of the everyday player prop wagers on specific players, NBA Finals betting offers unique proposition wagers on specific teams, players and series bets. You can place a wager on how many games a series will go and what the final score of that best of seven series will be, amongst many others.
Live betting on the NBA Finals
Live betting offers the opportunity to place wagers on the NBA Finals while they are taking place, with the game totals and odds constantly updating and changing based on how the game is playing out.
For example, if you weren't keen on betting the over set at 212.5 pregame, based on pace of play, time left, and the current score, you might be able to get that number substantially lower if teams don't come out shooting well.
Is momentum real?
For those who like to make an NBA bet or two, one of the great questions in sports and sports gambling is how much impact does momentum have in a playoff series? If a team hits a game winning three-pointer at the buzzer, does that mean they have an advantage in the next game?
Sportsbooks do a great job of understanding the public mentality and will adjust their NBA odds and NBA spreads based on how they feel the general public wants to bet. NBA odds are often a reflection of how the general public perceives a possible outcome as sportsbooks try to take advantage if they believe that the general public is backing only one particular team.
Series sweeps
Michael Jordan and his Chicago Bulls won six championships, but they were never able to sweep an opponent in the NBA Finals. LeBron James has won four championships and even when he was playing for a stacked Miami Heat team, they never swept an opponent in the Finals.
Steph Curry and his Golden State Warriors are considered one of the greatest teams in NBA history and made it to five consecutive finals. Curry and the Warriors were able to complete a championship sweep just once. Even the greatest players and the greatest teams are likely to lose a couple of games in the NBA finals. Yes Jordan, LeBron and Steph are great players who led their teams to 13 combined championships, but they also lose along the way.
How do I bet on the NBA Finals?
How much money is bet on the NBA Finals?
Where can I bet on the NBA Finals?
Can I get a bonus from the sportsbook?
Can I place bets on my mobile?
Do I get a free bet offer?
Images courtesy of: © Cary Edmondson-USA TODAY Sports, © Jim Rassol-USA TODAY Sports, © Cary Edmondson-USA TODAY Sports, © Kyle Terada-USA TODAY Sports, © Jeff Hanisch-USA TODAY Sports, © Cary Edmondson-USA TODAY Sports, © Mark J. Rebilas-USA TODAY Sports