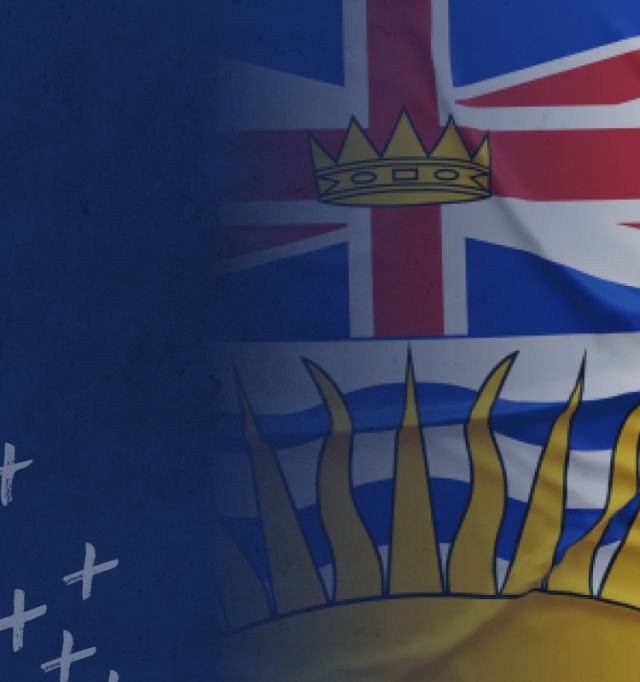 British Columbia online sports betting laws
The British Columbia sports betting landscape has taken an exciting turn. The province moved quickly to take advantage of the legalization of single-game betting in August 2021 and this sports-mad region is one of the most progressive areas for online sports betting in Canada.
Is sports betting legal in British Columbia?
Yes. British Columbia sports betting is completely legal, with opportunities for single-game wagering since August 2021.
Is online sports betting legal in British Columbia?
Yes, British Columbia online sports betting is completely legal, and the digital offering is arguably the best in Canada.
How old do I have to be to place a bet in British Columbia?
If you want to enjoy British Columbia sports betting, you will need to be at least 19 years old.
How do I start betting in British Columbia?
If you want to enjoy the delights of British Columbia online sports betting, the process of signing up is very straightforward. As things stand, the only place to play online is at the PlayNow website, which is administered by the British Columbia Lottery Corporation. This website stands comparison with some of the most sophisticated offerings delivered by sportsbooks in far more mature markets.
To sign up, follow the following steps:
Visit the PlayNow website and click the Sign Up button.

You will need to confirm that you are located within British Columbia.

Once you have verified your identity and age, you will be able to deposit funds in your new account.

Look out for the sign-up bonus to make your welcome to the new site even more pleasant, and make the most of it.

You're ready to enjoy British Columbia online sports betting.
Is sports betting legal in British Columbia?
The western-most province in Canada was at the forefront of efforts to liberalize the sports betting scene in the country in recent years. Online sports betting in British Columbia actually began in 2004, when the BCLC launched its PlayNow platform for the first time. However, bettors were restricted to parlay bets . You had to select two or more outcomes, and all had to win for you to see a return.
Meanwhile, billions of dollars each year were being wagered with unlicensed offshore sportsbooks. There was no law specifically prohibiting their activities; but the lack of a license meant they were operating in a legally grey area – and bettors potentially risked being without recourse in the event of a dispute. The passage of the game-changing C-218 bill by the national government in August 2021 represented a step in a progressive direction for British Columbia sports betting.
Legalization of single-game sports betting
Immediate introduction of single-game betting
Are British Columbia gambling winnings taxable?
Who is allowed to bet on sports in British Columbia?
The changes wrought to British Columbia sports betting by the legislation of August 2021 should make no difference at all to the eligibility criteria surrounding the activity in the province. It is reasonable to assume the following restrictions will apply:
You must be at least 19 years old to bet in British Columbia
You must be in British Columbia to bet
Daily Fantasy Sports in British Columbia
There has never been legislation specifically banning Daily Fantasy Sports from Canada. DFS have always been completely legal here. As a result, leading operators DraftKings and FanDuel both have large numbers of regular customers in British Columbia.
Interestingly, both operators have developed sportsbooks that are in use in several states south of the border. If British Columbia's legislators should decide to open up the market to outside sportsbooks, both will have a considerable edge thanks to their existing DFS presence here.
Top sports to bet on in British Columbia
With a population of almost five million, and several noted sports teams – as well as a city, Vancouver, that has hosted the winter Olympics – British Columbia is a hotbed of interest in sport. That ensures there should always be plenty of interest here in betting on local, national and international teams.
Hockey
Hockey is huge in British Columbia, as it is everywhere in Canada. The province has an NHL team, the Vancouver Canucks, whose two most recent Stanley Cup final defeats in 1994 and 2011 provoked riots in their home city. With plenty of local and college action too, there will always be plenty of hockey action to bet on.
Responsible gambling in British Columbia
British Columbia sports betting is well established, with online gambling going back to 2004. So it is not surprising, but welcome nonetheless, that the subject of responsible gambling is taken seriously in the province. Most people enjoy wagering as a harmless and light-hearted leisure activity. For a small minority, however, gambling can spiral out of control and cause financial and personal problems.
Several agencies in British Columbia offer practical advice, information and assistance:
Where can you bet in British Columbia?
British Columbia is the location of the only retail sportsbook in all of Canada, the PlayNow outlet at the Match Eatery and Public House in the Starlight Casino in New Westminster. You can also confirm physical wagers at any BCLC retailer via the Sports Action platform. British Columbia online sports betting is also available across the province via PlayNow, and it will be interesting to see if outside sportsbooks are allowed to apply for licenses in the near future. It will also be fascinating to see if sports betting is allowed at the 35 licensed land-based casinos within British Columbia.
Single-game online sports betting in Canada
Our interactive map shows the status of betting in each Canadian province and territory. Betting is legal nationwide, but some provinces only allow parlay betting – bets made up of multiple selections, rather than a single one. Other provinces allow single-game online sports betting, as well as parlay betting.
Also note that many licensed offshore websites offer legal alternatives, and our map represents provincially regulated options only.
British Columbia betting FAQs
Is online gambling legal in BC?
What is the best betting site in Canada?
Can you buy BC Lotto online?
Is Bet365 available in Canada?