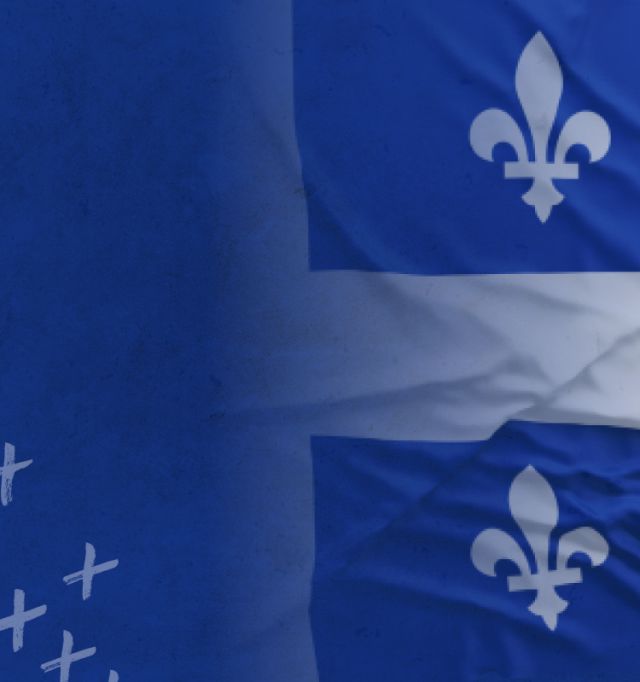 Quebec online sports betting laws
Sports fans in Quebec now have far more opportunities to bet on their favorite teams and events. Single-wager and online betting across Canada were effectively legalized in August 2021, and Quebec, home to more than eight million Canadians, was one of the provinces to embrace this new world most enthusiastically.
Is sports betting legal in Quebec?
Yes, it is. Since August 2021, Quebec has been able to license single-event sports betting and online sports wagers.
Is online sports betting legal in Quebec?
Yes, single-wager Quebec online sports betting is now legal and available through the province's lottery corporation, Loto-Québec.
How old do I have to be to place a bet in Quebec?
Anybody aged over 18 can gamble in Quebec casinos, and this age limit applies to Quebec sports betting too.
How do I start betting in Quebec?
With single-wager Quebec online sports betting now legalized, it is likely that there will be many sportsbooks seeking a license to operate in the province. However, as things stand the only operator licensed to offer online sports bets in Quebec is Loto-Québec, the province's lottery corporation.
Loto-Québec had offered parlay wagering on sports online for some time before August 2021, and moved swiftly to be able to offer single-game betting as soon as it was legalized.
To sign up for Quebec online sports betting at Loto-Québec, follow these steps:
Navigate your way to the Loto-Québec website and begin the registration process.

You will need to confirm your location within Quebec, and prove your age and identity.

Place funds in your new account.

Look out for any sign-up bonus and take advantage of it.

You're ready to enjoy Quebec online sports betting.
Is sports betting legal in Quebec?
The passage of C-218 mirrors the repeal of the Professional and Amateur Sports Protection Act (PASPA) in the United States in 2018.
Each Canadian province is now at liberty to license single-game wagering and online sports betting – and Quebec was one of the keenest provinces to take advantage of the new freedom. Sport, especially hockey, is hugely popular in Quebec and the interest in wagering is certain to be high.
Quebec online sports betting licenses
Are Quebec gambling winnings taxable?
Who is allowed to bet on sports in Quebec?
As things stand, with Loto-Québec being the only operator offering legal single-game Quebec sports betting, there has been no change to the regulations.
Loto-Québec is an established state-owned lottery provider. There is currently no indication that other sportsbooks will be invited into the Quebec market soon.
You must be at least 18 years old to bet in Quebec
You must be in Quebec to bet
Daily Fantasy Sports in Quebec
Daily Fantasy Sports (DFS) are legal in Canada. Leading DFS operators have never been legally prohibited from offering games in the country, and as a consequence they have done so for many years. There were suggestions in 2016 that Loto-Québec would try to block DFS operators but nothing came of that initiative.
As a result, leading DFS operators DraftKings and FanDuel have many customers within Quebec. That means if sports licenses are made available to a broader market, they could be in pole position to pick up a lot of customers who know them for their respective DFS offerings.
Top sports to bet on in Quebec
More than eight million people live in Quebec, roughly one-fifth of the Canadian population, and the appetite for sport here is as keen as anywhere else in the country. No prizes for guessing which sport is the most popular here…
Hockey
No NHL side has won the Stanley Cup more times than the Montreal Canadiens, who top the standings with 35 triumphs. Their most recent, however, was in 1993 – though they did reach the final for the first time since then in 2021. Hockey is hugely popular in the province, which means a large proportion of Quebec online sports betting is certain to focus on the ice.
Responsible gambling in Quebec
The long-standing activities of Loto-Québec mean that responsible gambling has a reasonably high profile in Quebec.
People are aware of the need for Quebec sports betting to take place in a safe and supportive environment – and there are several agencies offering assistance and guidance as to how this can be achieved:
Where can you bet in Quebec?
Quebec is the second largest province or territory in Canada by area – but there are only ten licensed casinos within its borders. However, the good news is that sports betting is legal on those premises.
However, people were historically allowed to place parlays through Mise-O-Jeu at participating locations such as convenience stores – and that facility has now been extended to sports betting.
Single-game online sports betting in Canada
Our interactive map shows the status of betting in each Canadian province and territory. Betting is legal nationwide, but some provinces only allow parlay betting – bets made up of multiple selections, rather than a single one. Other provinces allow single-game online sports betting, as well as parlay betting.
Also note that many licensed offshore websites offer legal alternatives, and our map represents provincially regulated options only.
Is Bet365 legal in Quebec?
Is sports betting legal in Quebec?
Is online gambling legal in Quebec?
What is the best sports betting site in Canada?