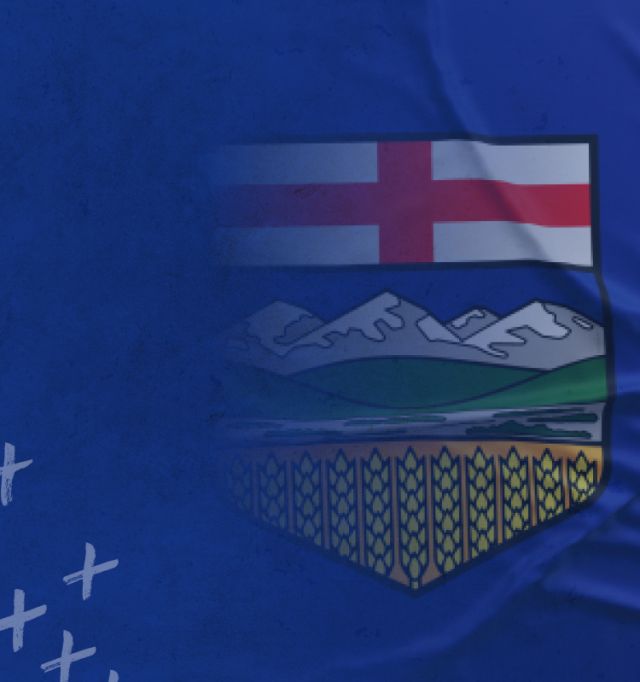 Alberta online sports betting laws
Alberta has embraced the new age of sports betting in Canada. Following the legalization of single-game wagering, the province has launched its own Alberta online sports betting platform, Play Alberta – and there may be more choice for bettors in the province in the years to come.
Is sports betting legal in Alberta?
Alberta sports betting is legal – and single-game wagers are now available for bettors in the province.
Is online sports betting legal in Alberta?
Yes. Alberta online sports betting received a huge boost with the launch of Play Alberta at the start of September 2021.
How old do I have to be to place a bet in Alberta?
Unlike most Canadian territories, where you have to be 19, Alberta is one of the provinces in Canada where you can place your first sports bet on your 18th birthday.
How do I start betting in Alberta?
Following the passage of bill C-218 by the Canadian government in August 2021, Alberta sports betting fans can now place single-game wagers online. The only licensed sports betting website in the province is Play Alberta, which is operated by Alberta Gaming, Liquor and Cannabis (AGLC). This is an impressive site with easy navigation around a broad range of markets on national and international sport.
The steps to follow to sign up for Alberta online betting are as follows:
Find your way to the Play Alberta website and hit the Sign Up button.

Enter all your details to verify your identity, age and location within the boundaries of Alberta.

Deposit funds in your new account.

Look for a sign-up bonus - however, you may be unable to use this for sports betting.

You're all set to enjoy Alberta online betting.
Is Sports betting legal in Alberta?
Many Alberta sports fans have longed for years for the opportunity to place single-game wagers on their favorite teams and events. This is a province of four million people, many of them lovers of sport and especially the rivalry between teams from the two big cities, Calgary and Edmonton.
However, until the summer of 2021 the only sports bets that could be placed were parlays, in which you must select two or more outcomes – all of which had to win for you to collect. The Alberta sports betting landscape changed, however, with the passage of the bill C-218 by the Canadian national government.
Legalization of online sports betting
Alberta online sports betting licenses
Are Alberta gambling winnings taxable?
Who is allowed to bet on sports in Alberta?
Alberta is viewed as one of the most progressive and liberal provinces in Canada when it comes to sports betting. However, there are still some restrictions that apply to anybody who wants to place a wager on their favorite sports.
You must be at least 18 years old to bet in Alberta
You must be in Alberta to bet
Daily Fantasy Sports in Alberta
Daily Fantasy Sports (DFS) games are legal across Canada. There has never been a law specifically prohibiting them here – unlike the confused situation in some parts of the United States. As a result, major DFS operators such as DraftKings and FanDuel have been offering games to sports fans in Alberta for many years.
In the process, they have built large and loyal followings. At the same time, both have developed a sportsbook capability that has been rolled out in several states south of the border. If Alberta does decide to offer licenses to international sportsbooks, DraftKings and FanDuel will have a significant edge thanks to their existing profile in Canada.
Top sports to bet on in Alberta
More than four million people live in the province – and it seems that most of them take a side when it comes to the Battle of Alberta between the two biggest hockey teams here. This is a province that takes its sport very seriously indeed – and will welcome the opportunity to bet on it.
Hockey
With the Edmonton Oilers in one corner, and the Calgary Flames in the other, the Battle of Alberta never disappoints, and fans look forward to their NHL clashes for months. Given that hockey is a religion in Canada, all NHL action is devoured voraciously, meaning betting on the action is always going to be lively.
Responsible gambling in Alberta
Alberta sports betting is a well-established activity, and the need for it to be conducted responsibly is also widely recognized. Most people enjoy sports betting as a harmless bit of leisurely fun to while away the hours and be more involved with their favorite events or teams. For a minority, however, gaming can lead to addiction which, in turn, causes mental health issues and financial problems. Several agencies exist in Alberta to point the way towards responsible gambling – and to offer assistance in the form of resources and practical help to those who may need it.
Where can you bet in Alberta?
With the launch of Play Alberta, as long as you are 18 you can enjoy Alberta online sports betting anywhere in the province provided you have a mobile signal. You can also get involved in your favorite sporting action through the Sport Select facilities available at a wide variety of retail locations across the province. Alberta is also home to an impressive total of 59 land-based casinos. It will be interesting to see if sports betting facilities become available at these premises as the market matures in the years to come.
Single-game online sports betting in Canada
Our interactive map shows the status of betting in each Canadian province and territory. Betting is legal nationwide, but some provinces only allow parlay betting – bets made up of multiple selections, rather than a single one. Other provinces allow single-game online sports betting, as well as parlay betting.
Also note that many licensed offshore websites offer legal alternatives, and our map represents provincially regulated options only.
Is sports betting legal in Alberta?
Is online gambling legal in Alberta?
What is the best sports betting site in Canada?
What is the best cash-out betting site?