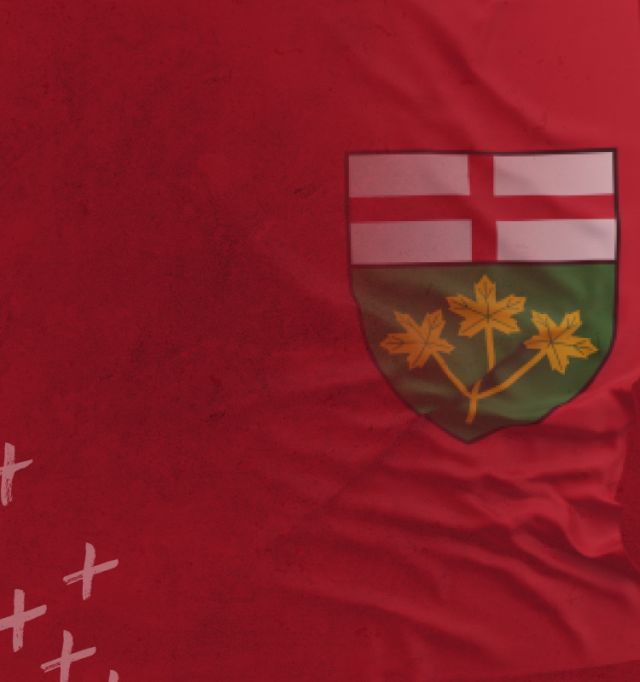 Ontario online sports betting laws
These are exciting times for Ontario sports betting. Following the legalization of single-wager betting and online betting across Canada in August 2021, preparations are well under way for the launch of several licensed sportsbooks and the creation of a bustling market in Canada's most populous province.
Is sports betting legal in Ontario?
Yes. Legislation passed in August 2021 paved the way for Ontario to license single-event wagering and online sports betting.
Is online sports betting legal in Ontario?
Yes. Ontario online sports betting is now legal and is expected to be available through licensed sportsbooks by the end of 2021.
How old do I have to be to place a bet in Ontario?
You must be at least 19 years old to wager in casinos. It's expected that this will apply to Ontario sports betting too.
How do I start betting in Ontario?
Now that online sports betting has been authorized by Canadian federal authorities, it is inevitable that there will be plenty of Ontario betting sites to choose from.
The steps to follow to sign up for Ontario online betting are:
Choose a reputable licensed sportsbook that is offering the markets and bonuses you want to use.

Confirm your location within the boundaries of Ontario.

Offer proof to verify your identity so that you can place funds into your account.

Make the most of a sign-up bonus; virtually all sportsbooks have a special offer for new customers.

Start to enjoy Ontario online betting.
Is sports betting legal in Ontario?
Sports bettors in Ontario have longed for many years for the ability to enjoy legal single-game wagering. While parlay bets – those for two or more outcomes in a single bet – have been permitted through the provincial lottery, they're not a popular option because it's much harder to pick multiple winners than one. At the same time, many Canadian sports bettors have used unlicensed offshore sportsbooks.
Billions of dollars were staked each year and, while technically not legal, this could take place in relative safety. However, betting with an unlicensed sportsbook can leave you without legal recourse in the case of a dispute. The Ontario sports betting landscape changed for ever in August 2021, however, with the passage of the game-changing C-218 bill by the national government.
Legalization of online sports betting
Ontario online sports betting licenses
Are Ontario gambling winnings taxable?
Who is allowed to bet on sports in Ontario?
With so many moving parts to the process of launching the Ontario online sports betting market, it is still not clear what restrictions might be in place in the province once the market matures. However, it is reasonable to assume that the following will apply:
You must be at least 19 years old to bet in Ontario
You must be in Ontario to bet
Daily Fantasy Sports in Ontario
Daily Fantasy Sports (DFS) are legal in Canada. There has never been legislation specifically outlawing the leading operators from offering games in the country and as a result they have done so for several years. Both DraftKings and FanDuel have huge numbers of customers within Ontario, where the appetite for sports, and wagering on them, is high.
One interesting consequence of this is that should the big two DFS firms – who both have an established sportsbook arm that operates in several US states – apply for an Ontario sports betting license, they will do so from a position of strength. Their DFS activity has given them a high profile in the province that will surely help them to win numerous sportsbook customers.
Top Sports to Bet on in Ontario
With a population of more than 14 million people – out of a national population of fewer than 40 million – Ontario has the most inhabitants of all Canada's provinces and territories by far. The good news for the sports fans among them is that there are numerous sports and teams to follow.
Hockey
Hockey is incredibly popular in Canada and the people of Ontario have arguably the nation's most prestigious team to pull for, the Toronto Maple Leafs. The Leafs, and the Ottawa Senators, are among the seven Canadian teams in the NHL. It is beyond a certainty that they will attract enormous interest on Ontario sports betting sites.
Responsible gambling in Ontario
The fact that there has long been a provincial lottery in Ontario, through which people have been able to make parlay bets, means that the importance of responsible gaming is well established here. For the vast majority of bettors, wagering is a pleasurable leisure activity. For a small number, however, it can cause problems that lead to serious financial issues. It is encouraging, therefore, that there are several agencies offering practical assistance, as well as guidance for the operation of responsible gambling.
Where can you bet in Ontario?
As things stand, there is just one retail sportsbook in the whole of Canada – and it's located in British Columbia. However, there are 71 licensed land-based casinos in Ontario. It seems certain that many of these will apply for licenses to offer single-game sports wagering facilities, either on the premises or online. The fact that the announcement that the effective date when C-218 would allow single-game wagering in Canada was made at the Fallsview Resort Casino at Niagara Falls suggests that it won't be long before casino operators become involved in some way in single-game Ontario sports betting.
Single-game online sports betting in Canada
Our interactive map shows the status of betting in each Canadian province and territory. Betting is legal nationwide, but some provinces only allow parlay betting – bets made up of multiple selections, rather than a single one. Other provinces allow single-game online sports betting, as well as parlay betting.
Also note that many licensed offshore websites offer legal alternatives, and our map represents provincially regulated options only.
Is online sports betting legal in Ontario?
Is bet365 legal in Ontario?
What is the best sports betting site in Canada?
What is the best cash-out betting site?