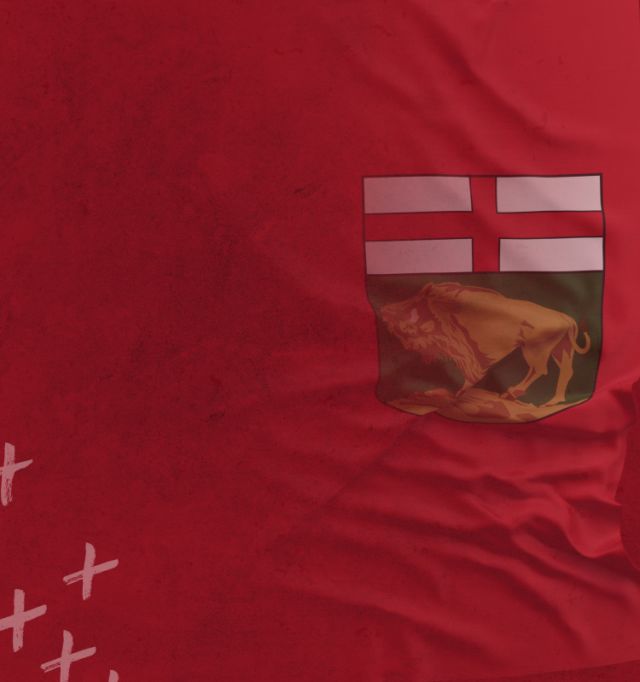 Manitoba online sports betting laws
Manitoba moved fast when the Canadian government legalized single-game betting in the summer of 2021. On the very day such bets became legal, Manitoba sports betting fans were able to place single bets on their favorite sporting teams and events. It will be fascinating to see how the market develops.
Is sports betting legal in Manitoba?
Yes, Manitoba sports betting is legal. In August 2021, Manitobans also gained access to single-game wagering for the first time.
Is online sports betting legal in Manitoba?
Manitoba online sports betting has been legal for some time and is available through the PlayNow platform.
How old do I have to be to place a bet in Manitoba?
Unlike many provinces where the minimum age is 19, you can place a bet in Manitoba when you are 18.
How do I start betting in Manitoba?
When you decide to sign up for Manitoba online sports betting, the process is extremely straightforward. The only place where you can get an account with a licensed sportsbook is the PlayNow website, which is administered by Manitoba Liquor & Lotteries (MBLL) .
The process of signing up for an account is as follows:
Search for the PlayNow website and hit the Sign Up button.

Verify that you are within the borders of Manitoba.

You will also have to prove your identity and age; once you have done that, place funds in your new account.

Look out for your sign-up bonus and make sure you take advantage of it.

You're all set to enjoy Manitoba online sports betting.
Is sports betting legal in Manitoba?
Many Manitoba sports betting fans have hoped for years to enjoy the delights of single-game wagering. Manitoba online betting has been available for many years – but until the summer of 2021, the only bets available were parlays. The need to make more than one selection, and the requirement that all your selections had to win to generate a return, was a significant deterrent to many potential bettors.
At the same time, numerous unlicensed offshore sportsbooks were raking in billions of dollars – at least in part because they offered single-game bets. While these sites are technically operating legally, they are by definition unlicensed, which means there is a risk when playing with them. However, the Manitoba sports-betting landscape changed in August 2021 when the bill known as C-218 was passed by the national government.
Legalization of single-game sports betting
International operators hope to apply for betting licenses
Are Manitoba gambling winnings taxable?
Who is allowed to bet on sports in Manitoba?
Although the passing of bill C-218 represented a significant shift in the Manitoba sports-betting landscape, it made no difference to the restrictions around who can – and cannot – place bets in the province. The following strictures still apply:
You must be at least 18 years old to bet in Manitoba
You must be in Manitoba to bet
Daily Fantasy Sports in Manitoba
Daily Fantasy Sports are legal in Canada. Unlike the complicated picture south of the border, where DFS has had a troubled relationship with many states, there has never been legislation specifically banning anyone from offering games in Canada. As a result, leading DFS operators such as DraftKings and FanDuel have significant numbers of regular customers in Manitoba.
Interestingly, both those firms have developed a sportsbook capability in recent years. If the landscape does change to allow international firms to apply for licenses, they will have a notable advantage given their existing high profile among Manitoba online betting fans.
Top sports to bet on in Manitoba
With a population of about 1.3 million, Manitoba is home to a significant number of sports fans – and, potentially, sports-betting customers. There is plenty of local, national and international sport to keep them entertained.
Hockey
Hockey, naturally, tops the list of popular sports in Manitoba, as it does throughout Canada. The Winnipeg Jets have represented the province in the NHL since the 1999-2000 season, ensuring a focus for local fans. However, the hold that hockey exerts on sports lovers across Canada guarantees there will always be strong betting action around it.
Responsible gambling in Manitoba
The established existence of Manitoba sports betting means there is a widespread understanding of the need for gambling to be practiced responsibly in all its forms. A small minority of gamers are unable to treat betting as a casual, fun leisure experience. It can lead to addiction, which in turn can harm family relationships and mental health. There are several local and national agencies offering practical assistance and detailed online guidance on how to gamble responsibly.
They include:
Where can you bet in Manitoba?
Manitoba sports betting fans have a range of choices when they want to wager on their favorite teams and sporting events. The Western Canada Lottery Corporation (WCLC) has enabled people to bet in person through a range of outlets with its Sport Select platform since 1990.
Manitoba online sports betting is available through the PlayNow platform overseen by MBLL. There are eight licensed bricks-and-mortar casinos in the province; if betting restrictions are released further here, it is likely that these could become retail venues for sports betting.
Single-game online sports betting in Canada
Our interactive map shows the status of betting in each Canadian province and territory. Betting is legal nationwide, but some provinces only allow parlay betting – bets made up of multiple selections, rather than a single one. Other provinces allow single-game online sports betting, as well as parlay betting.
Also note that many licensed offshore websites offer legal alternatives, and our map represents provincially regulated options only.
Can you play Pro-Line online in Manitoba?
Which betting site is the best?
What is the best sports betting site in Canada?
Where can I bet online legally?