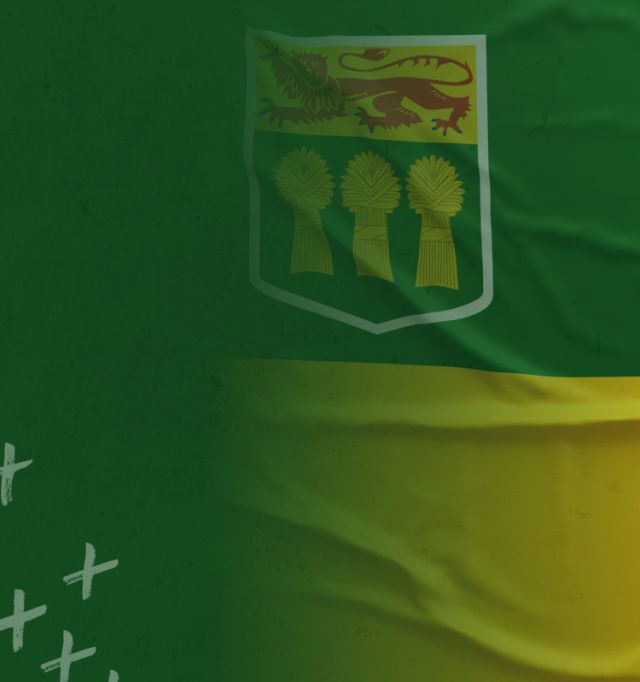 Saskatchewan online sports betting laws
The Saskatchewan sports betting scene is still behind many other provinces in the wake of the legalization of single-game wagering in August 2021. However, there are encouraging signs that Saskatchewan online sports betting will become more attractive soon, with progressive steps set to be taken in 2022.
Is sports betting legal in Saskatchewan?
Saskatchewan sports betting is legal. But for the moment, the only options are available are still parlay bets.
Is online sports betting legal in Saskatchewan?
Saskatchewan online sports betting is legal, but single-game wagering has not been launched in the province – yet.
How old do I have to be to place a bet in Saskatchewan?
In common with most Canadian provinces, you must be 19 years old to place a bet in Saskatchewan.
How do I start betting in Saskatchewan?
The only way to enjoy licensed Saskatchewan online betting is through the Sport Select service operated in the province by Saskatchewan Lotteries. The only bets available here are the parlays which have been the staple diet of the legal Canadian betting landscape for many years.
If you want to play online here, the process is as follows:
Navigate your way to the Sport Select website Sign Up button.

Verify that you are at least 19 and located within Saskatchewan.

Place some money in your account and you're ready to enjoy Saskatchewan online sports betting.
Is sports betting legal in Saskatchewan?
The Canadian sports betting marketplace changed forever in August 2021, when the national government finally passed bill C-218 . This allowed each province to permit single-game wagering within its borders if it chose to do so.
No fewer than seven provinces instantly rolled out single-game facilities to sports bettors within its territory. Saskatchewan, however, was not among them – and there is some irony to its reluctance to respond quickly to the brave new betting world. The MP, Kevin Waugh, who introduced the Safe and Regulated Sports Betting Act, also known as C-218, to parliament in early 2020 represents Saskatoon-Grasswood, a federal electoral district in Saskatchewan.
Prospects for single-game sports betting
Competition from international operators
Are Saskatchewan gambling winnings taxable?
Who is allowed to bet on sports in Saskatchewan?
Nothing has changed in Saskatchewan yet in the aftermath of the passage of C-218. This means the restrictions governing who can place a sports bet remain unchanged.
You must be at least 19 years old to bet in Saskatchewan
You must be in Saskatchewan to bet
Daily Fantasy Sports in Saskatchewan
Daily Fantasy Sports (DFS) have never been made illegal in Canada. In every part of the country, fans of DFS games are completely at liberty to get involved with the most popular offerings.
The result is that the two leading DFS operators in North America, DraftKings and FanDuel, have been offering DFS games to Canadians for several years. As a result, they have picked up substantial loyal followings of regular players across the nation.
Top sports to bet on in Saskatchewan
More than one million people reside in Saskatchewan, and many of them are serious sports fans. The only pro sports side in the province attracts enormous support – and, unusually for Canada, they're not a hockey team.
Football
When single-game wagers are permitted for Saskatchewan online betting purposes, one team above all other will attract interest in their matches. The Saskatchewan Roughriders, the pro team in the province, command huge and fanatical support and have won the Canadian Football League's (CFL) Grey Cup four times. There will also be serious interest in NFL action too.
Responsible gambling in Saskatchewan
The need for all gambling to take place responsibly is well established across Canada. That ensures there are many agencies, both local and national, that offer practical support and detailed advice to people who feel they may be facing problems as a result of gambling.
The resources offered in Saskatchewan include:
Where can you bet in Saskatchewan?
Saskatchewan sports betting is currently conducted through the Sport Select offering. This can be accessed in numerous retail outlets including grocery stores and gas stations. There is also an online version of the Sport Select game that is open to people in Saskatchewan.
The province is also home to nine licensed casinos , many of them operated by the Saskatchewan Indian Gaming Authority. When the proposed new-look sports betting marketplace opens for business in 2022, it is possible that the casinos will be able to offer some form of wagering.
Single-game online sports betting in Canada
Our interactive map shows the status of betting in each Canadian province and territory. Betting is legal nationwide, but some provinces only allow parlay betting – bets made up of multiple selections, rather than a single one. Other provinces allow single-game online sports betting, as well as parlay betting.
Also note that many licensed offshore websites offer legal alternatives, and our map represents provincially regulated options only.
Saskatchewan betting FAQs
Is online gambling legal in Saskatchewan?
What is the best cash-out site?
What is the best sports betting site in Canada?
What's the best online betting site?