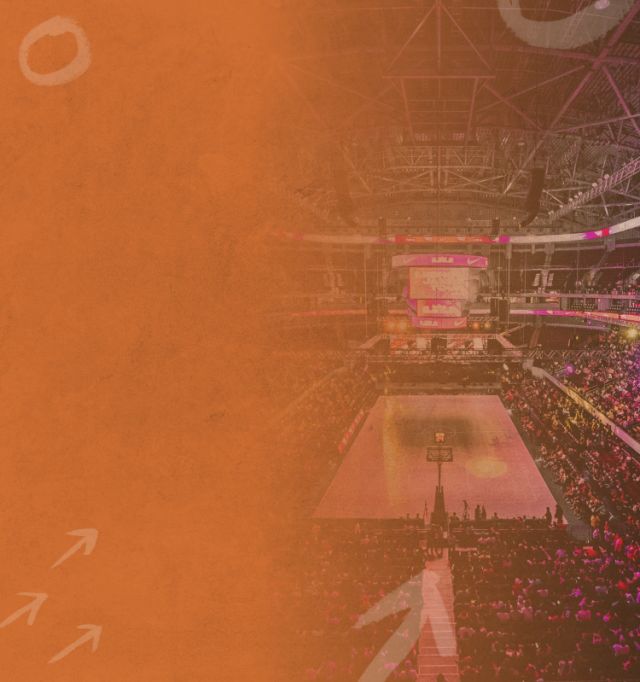 2022 March Madness: First round upsets to watch out for
Selection Sunday is in the books, and the March Madness bracket for 2022 has taken shape - now is the time to start looking for the easy matchups and the potential upsets where you might find the best value. We've gathered some of the best March Madness predictions and tips together, breaking down the potential first round upsets you should be tracking.
March Madness 2022: First round upsets to watch out for
With Selection Sunday in the rear-view mirror and the field of 68 set for the 2022 NCAA Tournament: we are now in a race against time to handicap all four play-in games and 32 first-round games that will be played over the next five days. There will be a ton of angles, trends, and statistics to comb through, and it may very well be overwhelming. However, the quicker you can look past the March Madness bracket as a whole and see the March Madness schedule for what it is – a plethora of win-or-go-home matchups between two teams that seldom play each other, the quicker you'll be able to block out the noise and home in on what statistics matter.
Below, we will give you our March Madness predictions on a handful of games that we feel can spring an upset.
No.11 Michigan vs No.6 Colorado State (-2.5, 140)
On the surface, you see a No.6 seed laying just three points to a No.11 seed who barely made it into the tournament. Why isn't this line higher? Well, the answer to that is: Michigan is a live dog in this game. Michigan was a team that had high expectations at the start of the year. A lot of people thought they would get to the March Madness Championship game as they have a ton of talent led by Hunter Dickinson and Caleb Houstan. It hasn't really gone according to plan for the Wolverines, but they are battle tested with wins over Purdue, Iowa, San Diego State, and Ohio State (all ranked teams). Their opponent, the Colorado State Rams are a solid squad that has three players averaging more than 10 points per contest and who have good wins over Saint Mary's and Creighton. However, the Rams allow teams to shoot 51 percent inside the arc, and with Michigan stout on the inside, the Wolverines have a very high chance to pull off the upset.
No.7 Murray State vs No. 10 San Francisco (-1.5, 138.5)
For those new to betting on March Madness, it is not a rare occurrence to see the lower seed as the betting favorite over the higher seed. San Francisco has been a great story throughout the season but listing them as a favorite doesn't sit well with us. They do not have a very good resume but are buoyed by a top-25 offensive and defensive efficiency. Despite this: Murray State is no joke. They have far better ratings than the Dons on both ends of the court and are on a 20-game winning streak. Going by seeding, this wouldn't be an "upset" but if we go by the point spread it would be. Take Murray State.
No.13 South Dakota State vs No.4 Providence (-2.5, OFF)
There are few teams hotter than the South Dakota State Jackrabbits. They are on an incredible 21-game winning streak and are fresh off winning the Summit League regular season and conference tournament. They own the second-best field goal percentage in all of college basketball (52.5 percent) and they knock down their three-point shots at a 45 percent clip which is the best in the nation. They are first in offensive rate (121.5) and they are T43 in assists and turnovers which means they find the open guy and don't give teams free possessions. Providence, well, they simply don't match up. Sure, they are battle-tested in the Big East, but they won't be able to keep pace with the Jackrabbits in this one.
No.13 Vermont vs No.4 Arkansas (-6.5, 139.5)
We will keep this one short and sweet: the Vermont Catamounts dominated the American East conference. They have reeled off eight straight wins and were 16-point favorites in their conference tournament championship game – they won 82-43. They are a very dangerous 13-seed, and we believe they have what it takes to reach the Sweet 16. Arkansas does not shoot the ball very well from the floor, including beyond the arc. They can get cold for lengthy periods and if that happens, the Catamounts will run away with this one.
No.12 Wyoming vs No.12 Indiana (-3.5, 132)
This is a March Madness first-four contest which is why both teams are seeded the same. Indiana played themselves into this spot by going deep in the Big Ten conference tournament and giving Iowa all they could handle in the semi-finals. Wyoming suffered a similar fate, losing in the Mountain West semi-finals to Boise State. With these two teams being near equals on paper, we must roll with the underdog in this one as we believe they are more efficient on offense. The only red flag is the fact that they did most of their winning at home in the thin air of Laramie, Wyoming.
March Madness Brackets: Download here
NCAAB Odds
Odds updated: Jun 8, 12:50 AM UTC
NCAAB Standings
America East
American Athletic Conference
ASUN
Atlantic 10
Atlantic Coast
Big 12
Big East
Big Sky
Big South
Big Ten
Big West
Colonial Athletic Association
Conference USA
Horizon League
Independents
Ivy League
Metro Atlantic Athletic
Mid-American
Mid-Eastern Athletic
Missouri Valley
Mountain West
Northeast
Ohio Valley
Pacific-12
Patriot League
Southeastern
Southern
Southland
Southwestern Athletic
Summit
Sun Belt
West Coast
Western Athletic
Division
America East
All Divisions
Team
Conf
W
L
Pct
Home
Away
Div
Ats
OU

1

Albany

3-13
8
23
.258
5-7
3-16
0-0
10-17-1
20-8-0

2

Binghamton

8-8
12
17
.414
8-7
4-10
0-0
13-14-0
14-12-1

3

Bryant

8-8
17
12
.586
10-4
7-8
0-0
11-15-1
12-15-0

4

Maine

7-9
13
16
.448
8-4
5-12
0-0
15-11-1
14-12-1

5

Massachusetts Lowell

11-5
24
7
.774
15-0
9-7
0-0
17-10-1
16-12-0

6

New Hampshire

9-7
14
14
.500
10-4
4-10
0-0
12-14-0
12-13-1

7

NJIT

4-12
7
22
.241
5-8
2-14
0-0
15-12-1
18-10-0

8

UMBC

8-8
18
13
.581
13-3
5-10
0-0
15-15-0
13-17-0

9

Vermont

14-2
20
10
.667
11-1
9-9
0-0
16-12-1
17-12-0
Last updated: Jun 8, 12:34 AM UTC
Best college basketball offers 2021