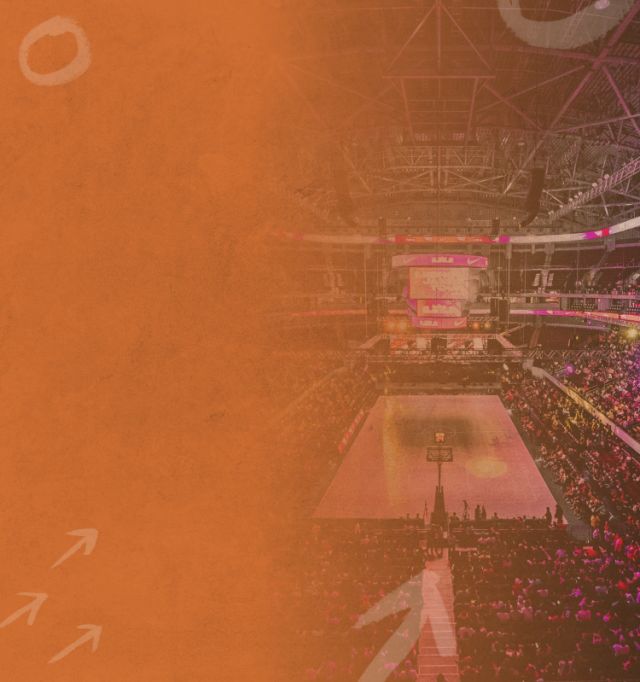 March Madness prop bets explained
It's always fun making March Madness predictions once tournament time rolls around. Upon the release of the March Madness bracket, a plethora of bets are available where you are not limited to just betting on who will win the March Madness Championship game.
We've got the lowdown on March Madness prop bets, so you can understand exactly what you're betting on.
Tommy's love of sports betting blossomed in the early 1990s as he began making regular trips to Las Vegas sportsbooks. The winner of ESPN Insider's 2014 Las Vegas Super Bowl Prop contest, Tommy started his own sports betting site 10 years ago and uses data and analytics to make selections on college basketball and Major League Baseball.   
March Madness prop bets explained: The best markets you can bet on
March Madness prop bets are a great way to add to the enjoyment of the hoops action and many props can also result in betting profits if you place your money on a hot team. Or, taking a different approach, you can take a stance against or "fade" a team that may underperform given their form or the potential difficulty of their March Madness schedule.
The most common way to bet on March Madness is via moneylines and point spread bets. As mentioned above, the prop betting menu should be something to look at as your sports book will certainly offer a number of them.
Here are some of the most popular March Madness prop bets:
Odds to win the March Madness championship
This bet is available before the tournament starts and may be adjusted when March Madness brackets are released. The odds to win the tournament will be in flux as teams are eliminated and Elite Eight and Final Four matchups are anticipated. There can be tremendous betting value on many teams that have juicy odds entering the tournament.
Odds to reach the March Madness Final Four
Similar to the bet above, this prop bet challenges you to select a team that will win their region and reach the Final Four. There are many Cinderella teams that have accomplished this feat in the past - this bet is a good alternative if you fancy a longshot that can make a strong run in the tournament, without needing to win the championship outright.
Which conference will the March Madness champion come from?
This prop bet is interesting in that you have several teams to root for. For example, the Big 10 Conference has several contenders this year so a bet on that conference will give you four or five teams on your ticket. Stronger conferences will have lower odds but given the wide-open nature of this year's tournament, there could be some bargains available.
Will a 12-seed defeat a five-seed?
Most sports books offer this bet, which has become a popular play for many bettors. Since March Madness expanded to 64 teams in 1985, the 12-seed over the five-seed has been the most common first round upset in the tournament. This 12-seed defeating a five-seed scenario has played out in just under 36% of March Madness matchups. Many sportsbooks will limit the value on this play, so shop around if you're willing to bet on one of the four 12-seed vs five-seed first-round matchups resulting in an upset.
Head-to-head matchups
This prop can also be labeled as "Team to Advance Further" by some sportsbooks. Regardless: This prop is a straight team vs team type of bet. Depending on the matchups that are offered, there is usually solid value to be found with this prop. In 2021 for example: a prominent Las Vegas sportsbook offered Oregon at +190 vs Tennessee at -200. Tennessee was considered strong heading into the tournament but the favorable odds on an improving team like Oregon was worth a strong play. Oregon advanced further and cashed.
Want to read more? Try these articles:
March Madness bracket advice for beginners
March Madness bracket strategy
Understanding March Madness for beginners 
NCAAB Odds
Odds updated: Jul 18, 2:10 PM UTC
NCAAB Standings
America East
American Athletic Conference
ASUN
Atlantic 10
Atlantic Coast
Big 12
Big East
Big Sky
Big South
Big Ten
Big West
Colonial Athletic Association
Conference USA
Horizon League
Independents
Ivy League
Metro Atlantic Athletic
Mid-American
Mid-Eastern Athletic
Missouri Valley
Mountain West
Northeast
Ohio Valley
Pacific-12
Patriot League
Southeastern
Southern
Southland
Southwestern Athletic
Summit
Sun Belt
West Coast
Western Athletic
Division
America East
All Divisions
Team
Conf
W
L
Pct
Home
Away
Div
Ats
OU

1

Albany

3-13
8
23
.258
5-7
3-16
0-0
10-17-1
20-8-0

2

Binghamton

8-8
12
17
.414
8-7
4-10
0-0
13-14-0
14-12-1

3

Bryant

8-8
17
12
.586
10-4
7-8
0-0
11-15-1
12-15-0

4

Maine

7-9
13
16
.448
8-4
5-12
0-0
15-11-1
14-12-1

5

Massachusetts Lowell

11-5
24
7
.774
15-0
9-7
0-0
17-10-1
16-12-0

6

New Hampshire

9-7
14
14
.500
10-4
4-10
0-0
12-14-0
12-13-1

7

NJIT

4-12
7
22
.241
5-8
2-14
0-0
15-12-1
18-10-0

8

UMBC

8-8
18
13
.581
13-3
5-10
0-0
15-15-0
13-17-0

9

Vermont

14-2
20
10
.667
11-1
9-9
0-0
16-12-1
17-12-0
Last updated: Jul 18, 1:22 PM UTC
Best college basketball offers 2021